Last updated August 27th, 2018.
You might find it hard to believe, but opening a brokerage account in the United States is one of the most versatile ways to buy stocks in Asia.
Understand that a brokerage account in the U.S. will only grant you access to a small number of investment opportunities in Asia. Granted, getting a brokerage in your home country is far more convenient than hopping on a plane and opening one abroad.
The NASDAQ boasts the highest concentration of stocks in Asia outside of the continent itself. You can find over 200 different stocks from China, Japan, India, the Philippines dozens of other nations.
In fact, lot of companies which are headquartered in Asia don't even list on their own country's stock market. They frequently list on the NASDAQ or another exchange instead.
Major Chinese companies such as Baidu (NASDAQ: BIDU) and Home Inns (NASDAQ: HMIN), to name just two examples, aren't listed on any stock exchange in Asia.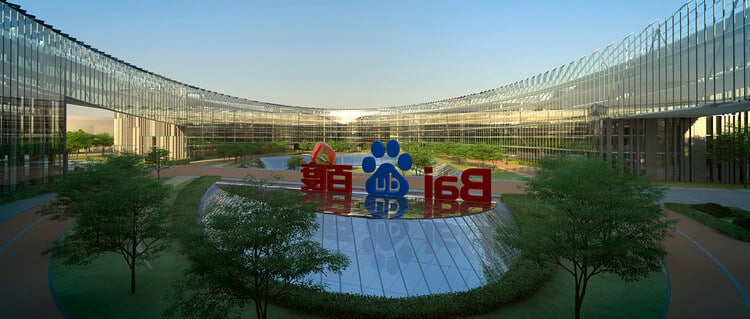 Baidu, China's largest search engine, is only listed on the NASDAQ exchange. You won't find it listed in Hong Kong or Shanghai.
Buying Asia Stocks With U.S. Funds and ETFs
Between the NYSE and NASDAQ, American stock exchanges enjoy the world's largest collection of exchange traded funds (ETFs). This includes plenty of ETFs focused on Asia.
ETFs let you buy into diversified funds composed of many stocks from individual countries. For example, the iShares MSCI Thailand Fund (NASDAQ:THD) is made up of dozens of Thai stocks.
Similar ETFs exist for practically all other decent-sized stock markets in Asia including Vietnam, Indonesia, and Malaysia.
A few of these ETFs short stocks while others even use leverage to amplify their returns (and losses!). For example, ProShares UltraShort MSCI Japan (NYSEARCA: EWV) is one such ETF that does both. It shorts Japanese equities with 2x leverage.
To summarize: opening a U.S. brokerage account also lets you access stocks from around the world – not just Asia. You can trade European, South American, and of course U.S. stocks with a broker in America.
That's worth considering for any stock investor who wants to diversify abroad and can already access U.S. markets.
…But a U.S. Broker Isn't the Best Way to Trade in Asia
With all of that said, a U.S. brokerage certainly isn't the best way to invest in Asia. International trades will subject you to high management fees and absurd commission rates.
Is your trading volume large enough to not mind paying $50 every time you buy or sell a stock? Because that's the reality of making international stock trades on more obscure exchanges like Malaysia or the Philippines.
Plus, Asia's greatest opportunities aren't found on a stock market – especially not New York's.
It's probably better to visit Asia yourself and find assets that aren't as easily accessible. Barriers to entry might be inconvenient if you're a foreign investor. Yet they often hide the best types of assets.
Nonetheless, there's something to be said about convenience. And a U.S. broker offers exactly that. 
Any U.S. citizens who insist on buying stocks in Asia without hopping on a plane might consider opening a brokerage account with Interactive Brokers, Charles Schwab, Fidelity, or similar large trading firms.
Skip the Next Western Recession
Learn the best places to invest – and where to avoid – by downloading our free Investment Cheat Sheet.