Last updated December 11th, 2018.
China, soon to be world's largest logistics market, wouldn't be where it is today without proper infrastructure.
The country needs infrastructure to transport goods effectively. Because of this, China's State Council gave priority to over twenty cities in nine regions for an infrastructure upgrade in the next two years.
New infrastructure in China ranges from expressways, to railways, to air and sea ports.
Aiming at improving operational efficiency, this decision will also establish a wider network of expressways and roads. Of course, that's on top of China's already huge existing network.
The government's move to focus on infrastructure projects was received very well, especially since logistics facilities are in high demand.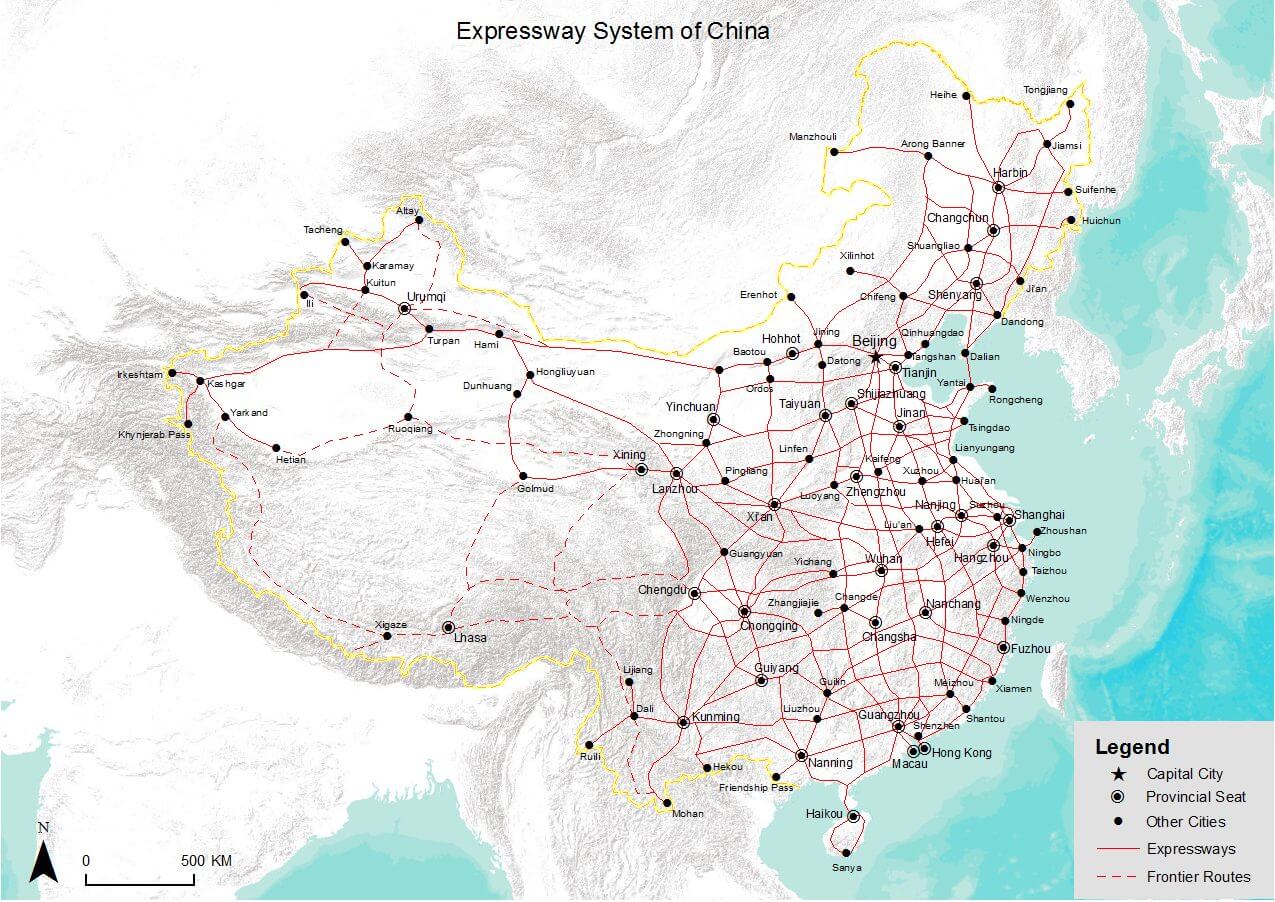 China's expressway network is now the world's largest, having surpassed the United States' system back in 2011.
A recent survey by PwC found one of the most important factors when choosing a location to do business in China is availability of infrastructure.
However, logistics infrastructure doesn't end after the construction. Assets must be operated and maintained by experienced companies. One such firm in China is Zhejiang Expressway Co., Ltd. (HKG:0576).
Zhejiang Stock: A Play on Chinese Infrastructure
Established in 1997, Zhejiang Expressway Co., Ltd. is the Zhejiang Provincial Government's main enterprise for investment, development, operation, maintenance, and management of high-grade roads in Zhejiang Province.
The company and its subsidiaries have concession rights to operate the Shanghai-Hangzhou-Ningbo Expressway and the Shangsan Expressway for a period of 30 years.
Zhejiang recently obtained the rights to operate the Jinhua Section of the Ningbo-Jinhua Expressway for 25 years too.
Furthermore, Zhejiang Expressway carries out ancillary businesses. These include automobile servicing, operation of gas stations, and billboard ads alongside expressways.
Infrastructure Investment Won't Do Wrong
InvestAsian believes Zhejiang stock is a good choice for anyone wanting to diversify into Asian markets for several reasons.
First, it's one of the leading performers in the industry. China is experiencing an economic downturn which results in many local companies being worse off. But Zhejiang is still on its way to a year of higher revenue and profit.
Interregional tollways have inelastic demand. After all, commuters and trucking companies must use these roads despite economic conditions. Zhejiang stock should continue doing well regardless of what the future holds.
The latest quarterly report shows Zhejiang experienced a tremendous rise in sales – a 39.5% YoY increase. They also predict net profit margin will increase because of rising fares.
Second, the business provides great returns for its shareholders. Boasting an impressive ROE of 20.99% and an ROI of 18.04%, Zhejiang rewards its investors handsomely.
Third, their stock has very attractive valuation metrics. With a P/E of just 6.96, dividend yield over 5%, and currently selling at 1.1 times its book value, Zhejiang stock is a recommended buy.
Are you interested in the Chinese equity market? You might want to read our analysis of Shenhua stock, which is the nation's biggest coal company. We recommend two overlooked yet undervalued Chinese bank stocks as well.
Skip the Next Western Recession
Learn the best places to invest – and where to avoid – by downloading our free Investment Cheat Sheet.