Last updated May 17th, 2022.
The Shanghai Composite is down about 20% over the past year, erasing all of its post-2020 gains.
Most analysts will tell you that's because of ongoing travel restrictions combined with slower growth in the world's second largest economy.
China probably won't continue at an annual growth rate of 7% to 8% again. However, that doesn't take away from the fact that it's still the fastest growing large economy on the planet.
Heck, most central bankers would do anything to have their country's economy grow by even 6% per year.
Let's assume that China's growth drops to a rate of 5%: they'd still have the 7th best performing economy in the world that isn't a frontier market.
It's a testament to how strong China's economy is – even if easy opportunities on the nation's equity exchanges are gone.
You may or may not believe a 40% decline in Chinese stocks over the previous five years is justified. Nonetheless, in many cases, equities in China seem beaten down beyond a reasonable level.
The latest decline has arguably left some potential for buying the dip in the Chinese stock market.
Here are three of the best growth stocks in China. They're all fairly priced given their valuation metrics and future prospects.
Each of these companies is just beginning to expand globally which should lead to a steady growth in share prices over the long term.
[toc]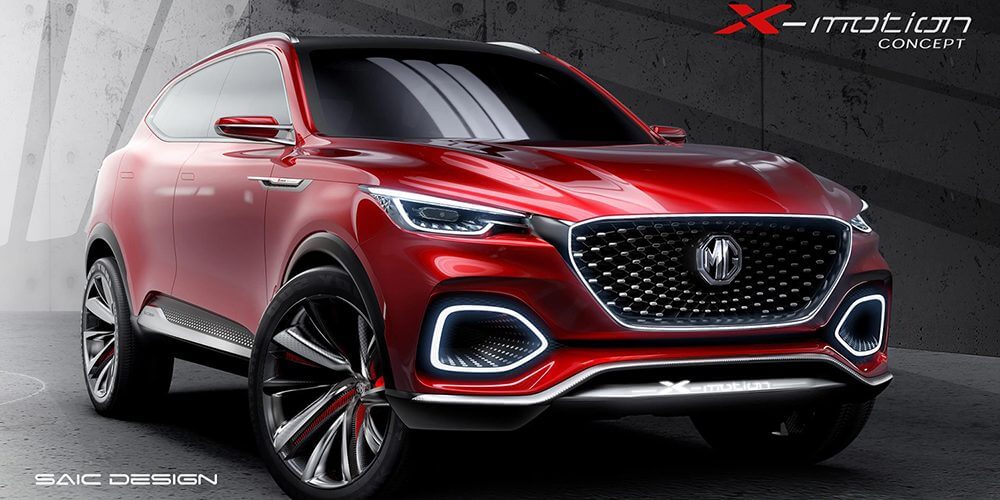 SAIC is practically unknown of outside of China. Then again, Kia and Hyundai were once unheard of outside their home market too.
SAIC Motor Corp. Ltd. (SHA:600104)
SAIC Motors is China's largest car manufacturer in terms of both total assets and sales.
While Chinese vehicle stocks in China including NIO and BYD  have received a lot of media attention, SAIC remains the largest auto manufacturer in China – whether for electric or "standard" cars.
Regardless, the company's share price has steadily fallen the past several years. SAIC stock don't appear to have its potential to become a major international brand priced into its stock.
SAIC won't become the next Toyota overnight. This is a long-term play, and will depend on rising exports of Chinese cars to Southeast Asia, India, and worldwide as a middle class in each of these regions becomes more prominent.
Still though, shares of SAIC present a buying opportunity. Eventually, they should reap gains from the firm's global expansion plans, which helps it rank among the best growth stocks in China.
GD Power Development Company (SHA:600795)
One of China's "Big 5" electricity producers, GD Power is the most focused on renewable and clean energy out of them all.
We all know China has a pollution problem – and the nation's government is especially aware of this fact.
Thus, through generous financial incentives, Beijing continues urging local businesses to use less coal and a greater number of solar panels, dams, and wind farms.
GD Power is well-positioned to take advantage of perks like government grants and tax breaks. It's essentially free money the company and its shareholders.
Considering it's a utilities company, GD Power stock the potential for a large amount of growth. They're also expanding globally into Myanmar and other countries in the Southeast Asian region.
Industrial and Commercial Bank of China (SHA:601398)
Ranked the largest bank on the planet this year by the Forbes Global 2000 rankings, ICBC lost around 20% of its value in 2021.
Granted, banks are usually among the worst performers during an economic crisis. We'd say GDP growth exceeding 6% is only a "crisis" to scaremongers though.
There are still fears about ICBC's bad loans. But a low P/E ratio, continued growth in profit, solid dividend yield of nearly 5%, access to 1.4 billion consumers, and support from Beijing all bode well for the largest financial institution in the world's most populous country.
The Chinese equity market certainly has good deals. Whether on the Shanghai or Shenzhen Exchange, many large names trading at better valuations than ever.
With that said, we generally don't think stocks in China are the best places to invest in Asia right now. Especially if you're a foreign trader.
Demographic issues, rising costs, ongoing restrictions (travel or otherwise), and difficulties related to doing business in China as a foreigner might lead you to consider looking elsewhere in Asia.
Skip the Next Western Recession
Learn the best places to invest - and where to avoid - by downloading our free Investment Cheat Sheet.