Last updated January 2nd, 2019.
The Shanghai Composite erased its year-to-date gains with the market dropping by about 25% between January and December of 2018.
Most analysts will tell you that's because of the US-China trade war along with "slower growth" in the world's second largest economy.
China will probably not continue at a growth rate of 7% to 8%. However, that doesn't take away from the fact that it's still the fastest growing large economy on the planet.
For comparison, Brazil's GDP growth was only 1% in 2017, Russia's was 1.5%, while the United States' was 2.3%.
Hell, most central bankers would probably kill to have their country's economy grow even 6%. Assuming China's growth dropped to that rate, they would still be the 7th best economy in the world that isn't a frontier market.
It's a testament to how strong China's economy is – even if easy opportunities are finally gone.
You may or may not believe a 40% decline in Chinese stocks since 2015 is justified. Regardless, many equities are beaten down beyond a reasonable level. The latest stock market decline left some great buys.
Here are three of the best growth stocks in China. They're all fairly priced given their valuation metrics and future prospects. Furthermore, each of them are just beginning to expand globally which should lead to even stronger growth in the longer term.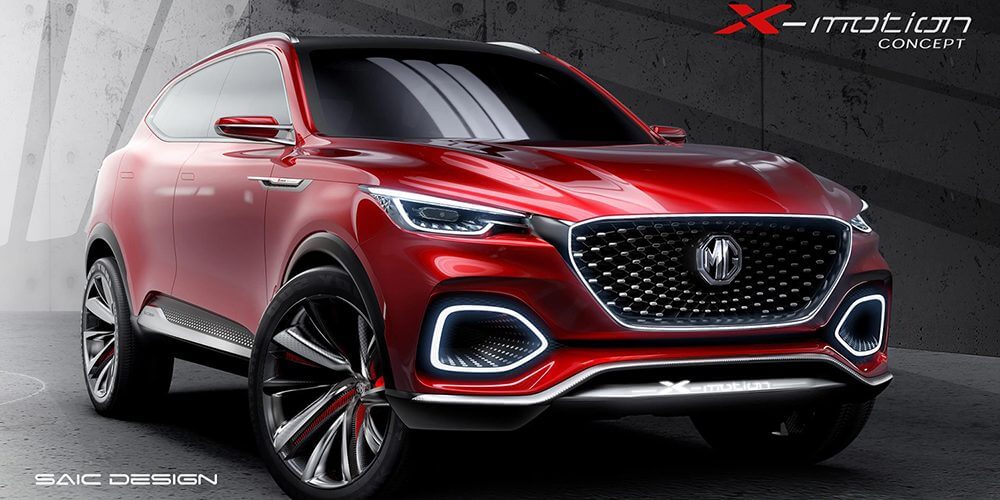 SAIC is practically unknown of outside of China. Then again, Kia and Hyundai were once unheard of outside their home market too.
SAIC Motor Corp. Ltd. (SHA:600104)
SAIC Motors, China's largest car manufacturer in terms of both total assets and sales, declined to 26.67CNY per share from its 52 week high of 37.66CNY during 2018.
That's despite a dividend yield above 6%, a P/E ratio of 8.31, an ROI and ROE far higher than its industry average, international expansion plans, and all kinds of other great fundamentals.
Quite simply, SAIC stock doesn't appear to have its potential to become an international brand priced into it. It clearly won't happen overnight, yet this is a long-term play.
Shares of SAIC present a buying opportunity. Eventually, they should reap gains from the firm's global expansion plans.
GD Power Development Company (SHA:600795)
One of China's "Big 5" electricity producers, GD Power is the most focused on renewable and clean energy out of them all.
We all know China has a pollution problem – and the nation's government is especially aware.
Thus, Beijing continues urging local businesses to use less coal and more solar panels, dams, and wind farms through generous incentives.
GD Power is well-positioned to take advantage of government grants, tax breaks, and similar perks. It's essentially free money the company and its shareholders.
Currently, GD Power stock is trading at 22 times its earnings, has a modest dividend yield of around 3%, and boasts immense growth for a utilities company. They're also expanding into Myanmar and other countries in the Southeast Asian region.
Industrial and Commercial Bank of China (SHA:601398)
Ranked the largest company on the planet this year by the Forbes Global 2000 rankings, ICBC lost around 20% of its value in 2017.
Granted, banks are usually among the worst performers during an economic crisis. I would say GDP growth exceeding 6% is only a "crisis" to scaremongers though.
There are still fears about ICBC's bad loans. But a low P/E ratio of around 6, solid dividend yield of nearly 5%, access to almost 1.4 billion consumers, and support from Beijing all bode well for the largest business in the world's most populous nation.
The Chinese stock market certainly has some good deals. With that said, I still don't think China is the best place to invest in Asia right now.
Skip the Next Western Recession
Learn the best places to invest - and where to avoid - by downloading our free Investment Cheat Sheet.