Last updated October 14th, 2019.
You might have already traded stocks in your home country before. However, investing in Asia and becoming part of the growth happening in this region now makes more sense than ever.
The center of international power is undoubtedly shifting eastward. Four billion people, more than half the world's population, currently live on the Asian continent. In other words, investing in Asia means investing in the world.
Meanwhile, economic growth rates in places like India and Vietnam far surpass anywhere else in the western world. A majority of such growth is based on demographics, population growth, urbanization, and other external factors.
Compare all that to the western world which is, generally speaking, suffering through flat GDP growth alongside rising debt levels and terminal population decline.
Simply put, real estate and stock investors alike must start searching across the globe in order to give themselves the biggest chance for success during the 21st century.
Here's why international investing (and doing it properly!) is crucial in today's business climate.
International Investing = Better Diversification
A main reason why you should buy global assets is because of diversification benefits. After all, investors must not only make money but protect their assets too.
You can increase a portfolio's diversification and lower several types of risk, including country risk and systemic risk, by investing globally.
Instead of relying on just a single country's growth, you will spread your economic and political risk across the world. The same is true for currency risk when you buy stocks denominated in a different currency than your own.
Everyone understands that putting all your money in a single stock is risky. Fewer people know that investing in one single country is equally risky though.
You can greatly diversify your portfolio while raising the chances of long-term growth through buying international stocks.
Global Markets, Greater Flexibility
Investors truly thrive when they have flexibility. The ability to trade globally instead of simply in your own market is a huge advantage.
Many thousands of publicly traded companies are out there in the world. Some of these stocks are fantastic buys. Yet they're unavailable to anyone who doesn't have a brokerage account in the country they're traded in.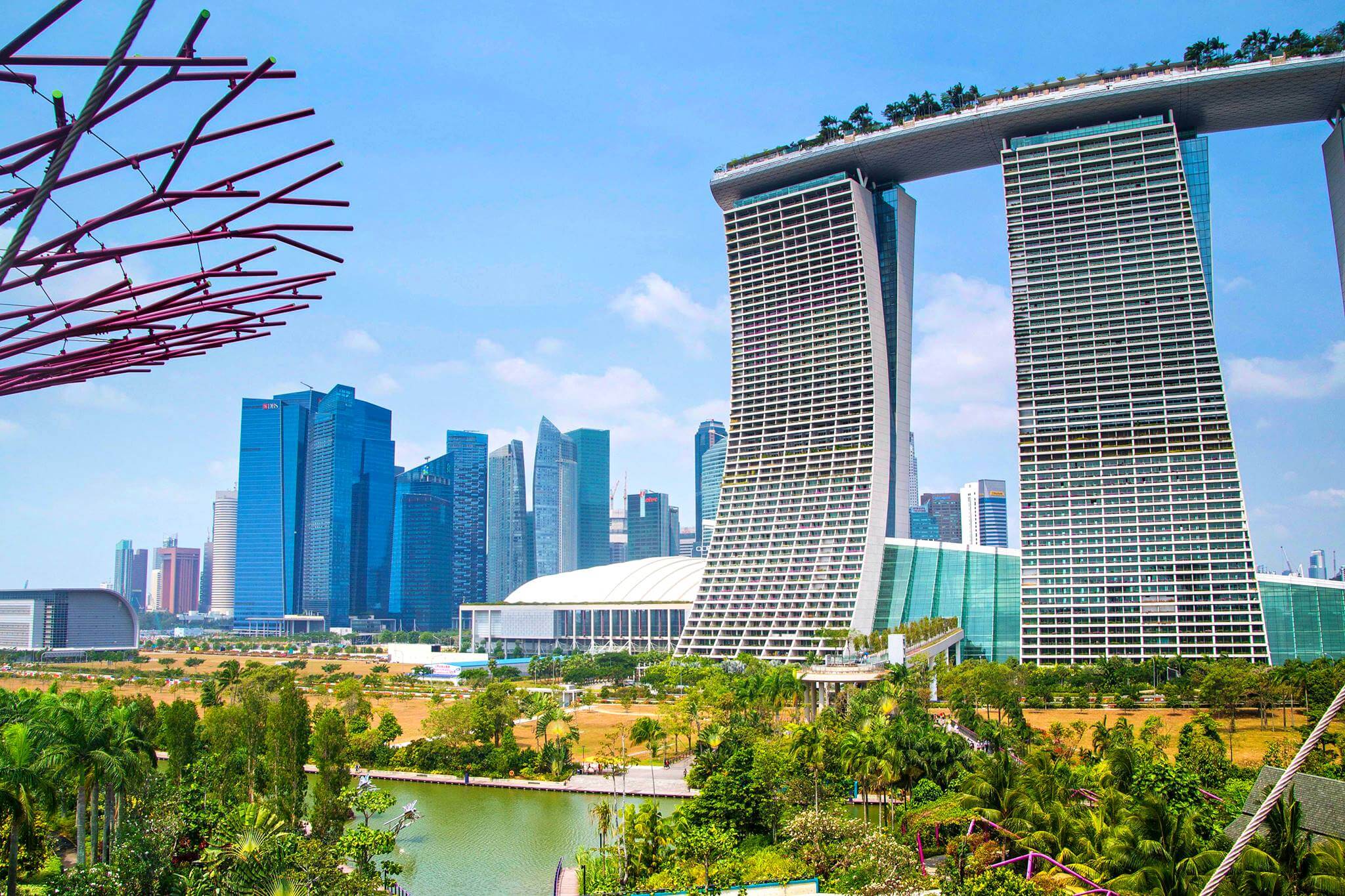 Singapore, Southeast Asia's financial center, boasts several of the world's top banks. You can also find stocks from all over the world including those from China, Thailand, and Australia listed on its exchange.
If you can quickly react to global news, you will enjoy far greater flexibility. Local events can be incredibly profitable for investors, but only if they can access the local exchange.
In a hypothetical scenario, let's imagine that a massive oil field was found off the coast of Hong Kong. By having a Hong Kong brokerage account already in place, you could immediately react and buy assets that would benefit most from such news.
Lots of Pros, Few Cons for International Investors
Of course, there are some difficulties with investing in Asia. Most of these problems are related to foreign investors not being familiar with markets outside their home country.
Stock market information is probably in a different language. And the whole process of setting up offshore brokerage or bank accounts can deter foreign investors entirely.
But while there's a rather steep learning curve when it comes to global investing, the positives far outweigh the negatives if you're willing to put forth time and effort.
Frontier markets like Cambodia and Indonesia are among our favorite places to invest in. Their strong lack of correlation with the global economy helps multiply many of the advantages that international investing provides you.
Skip the Next Western Recession
Learn the best places to invest – and where to avoid – by downloading our free Investment Cheat Sheet.