With nearly 100 million inhabitants, Vietnam is already the third most populous country in Southeast Asia and has many key ingredients needed to capitalize on its projected growth.
The mountainous and densely forested country stretches along the eastern coast of mainland Southeast Asia. As narrow as 31 miles across in some areas, Vietnam is bordered by China to the north, Laos and Cambodia to the west.
Regarded by many as the most capitalist, communist country on earth, Vietnam has become one of the fastest-growing economies in the world.
In the 1990s and 2000s, it experienced consistent GDP growth rates over 7%; and rates remain just below the 7% range today with a Compound Annual Growth Rate (CAGR) of 12%.
Despite high levels of development in Vietnam's bigger cities, the country as a whole is still classified as a frontier market economy.
Like other frontier markets in Asia which are less correlated with the global economy, Vietnam avoided every single global recession over the past 30 years.
Are you specifically interested in Vietnam's property market moreso than starting a business or trading stocks here? If so, here's our full guide about buying real estate in Vietnam.
Smart investors can hardly ignore a recession-resistant, rapidly progressing country with strong demographics, but until recently, foreigners had very few investment options in Vietnam.
That is now changing as the government opened to foreign investment and well-paid expats have increasingly flocked here to live and do business in Vietnam.
Cities and Towns in Vietnam
Vietnam welcomes foreign investment in all parts of the country, yet the more popular locations include large cities like Hanoi and Ho Chi Minh City (Saigon), as well as coastal tourism cities such as Nha Trang and Da Nang.
We'll briefly cover each of these four major Vietnamese cities, specficially from the perspective of a real estate buyer.
Ho Chi Minh City (Saigon)
You would have little indication that Vietnam is still a frontier market while walking the streets of Ho Chi Minh City. One of Asia's fastest-growing cities, Ho Chi Minh City is the country's main commercial hub and largest urban area.
Locally known as Saigon, the streets of this modern city are filled with skyscrapers, businesses, shops, entrepreneurs, and plenty of construction – including construction on the soon-to-be-completed metro system.
Despite its high level of development, you can still enjoy frontier market returns in Ho Chi Minh City, with rental yields averaging over 5% in most parts of the city. Property prices are relatively low with massive potential for long-term growth.
There are 19 inner districts and four suburban districts within Saigon. Five, in particular, should be of interest to expats and investors.
Filled with hotels, offices, apartments, condos, and other skyscrapers, District 1 is at the heart of business, commerce, and finance not only in Ho Chi Minh City but in Vietnam as a whole.
Anything of business importance in Vietnam happens in Ho Chi Minh City – and specifically in District 1. It is the corporate hub of the country.
On the other side of the river from downtown Saigon is District 2, one of the most desirable locations for expats and upper-class locals in the city.
The zone offers a very high standard of living, as well as access to top stores and restaurants, international facilities, and even the possibility of owning a large home in a gated, guarded community.
Due to its many appeals, District 2 is experiencing heavy development as the suburb rapidly expands. However, it is District 3 that is currently most popular among expats.
Located in the center but outside the city's commercial area on the Saigon River's west side, District 3 is a hip, upscale residential neighborhood that offers access to all the bars, restaurants, and other amenities of District 1 but without the chaos.
Lastly, Districts 5 and 10 are both smaller districts just south of District 1 that are within walking distance of each other.
Housing prices are lower in these districts and the luxe restaurants and stores of the other zones are replaced by street food and markets.
The lack of many western amenities has made these zones less attractive for expats, but they are home to some of the top universities in Vietnam, as well as the country's most famous temples.
Properties in both District 5 and 10 should rise in value over time, which adds to their appeal from an investment perspective.
Hanoi
North of Ho Chi Minh City is Vietnam's capital and second largest city, Hanoi. While it is also well-developed, Hanoi doesn't claim an impressive number of skyscrapers like Saigon does – or as many expats.
Due to its role as the political center of the country, there are fewer expats and entrepreneurs in Hanoi, but embassies, start-ups, and NGOs still draw a number of foreigners to the city.
Even so, if you choose to invest in Hanoi over Ho Chi Minh City, it is best to target the local market.
Tay Ho – translated as "West Lake" – is Hanoi's most desirable residential district built around a large lake of the same name. Its peaceful environment, large homes, and short distance from downtown Hanoi make it popular with foreign ambassadors and Vietnam's political elite.
Also built around a lake, Hoan Kiem is known as the old quarter of Hanoi. It's a popular tourist destination, although property in Hoan Kiem are owned almost exclusively by locals.
However, there is plenty of real estate available to foreigners just to the south in Hai Ba Trung, one of the fastest developing areas in Hanoi's central core.
Da Nang
If you prefer the beach, Da Nang is Vietnam's third largest city and is home to many luxury ocean-view properties along its coast.
While not as large as Hanoi or Saigon, Da Nang has numerous international hotels and condotels and is wildly popular with retirees and other foreign buyers. This is one reason that property in Da Nang is the most expensive in all of Vietnam.
Nha Trang
Nha Trang is another beachside city with a growing skyline that is closer to Saigon. It is popular among second-home owners and serves as a getaway for many people in the city.
Property prices are lower in Nha Trang, but demographics are weaker and tenant quality is lower as well. The expats here are more likely to be backpackers and cheap retirees versus the high-paying expats in Ho Chi Minh City.
As is the case in Hanoi, it is better to rent to local tenants in Nha Trang. And if you insist on investing in beachfront property over Vietnam's larger cities, Da Nang is the better choice.
How to Start a Vietnam Company
Vietnam is arguably one of the best places in Southeast Asia for starting a company.
The nation's start-up scene provides plenty of opportunities and low barriers to entry, which has led to a higher ratio of start-ups to total population in Vietnam than in India, China, or Indonesia.
The labor environment is ideal for tech firms, as well. Not only are labor costs cheaper in Vietnam than in China but also boasts some of Asia's highest-performing computer science students – a testament to the country's solid future.
The allure of starting a Vietnam company as a foreigner is further cemented by the fact that the Vietnamese government allows 100% foreign ownership of businesses in almost all industries, including education, manufacturing, trading, and IT.
You will, however, need a Vietnamese joint venture partner to do business in industries like advertising, tourism, and logistics.
The most common business entities in Vietnam are Limited Liability Companies (LLCs) and Joint-Stock Companies (JSC), but you can also set up a Partnership or Business Cooperation Contract (BCC).
An LLC cannot have shareholders but can have between 1 and 50 owners. In contrast, a JSC must have at least three shareholders with no limit on the upper end.
There is no minimum capital requirement to start most businesses in Vietnam. You will simply need to show that your capital contribution will cover expenses until the business is self-sustaining.
Nevertheless, there are capital requirements for those looking to start language centers, vocational schools, finance and fintech companies, businesses related to banking and insurance, as well as real estate companies.
To register an LLC in Vietnam, you will need the following:
One resident director (they don't need to have residency in Vietnam but must have a local residential address).
A local business address (can be virtual for service-based businesses).
Investment registration certificate.
Business registration certificate.
Proof of tax registration.
Payment of business license tax.
The capital contribution (the amount of which will be stated on the business registration certificate).
Any necessary applications for additional sublicenses or permits.
Once you have incorporated in Vietnam, you will need to pay the business license tax annually, provide annual audited reports and foreign investment reports, and maintain compliance through accounting and reporting taxes in Vietnam.
Financial Markets and Stocks in Vietnam
We recently listed Vietnam as one of the best countries for investment in Southeast Asia overall. This was aided by the fact that Vietnam's stock market is one of the best in all of Asia, even outperforming exchanges in Hong Kong and Thailand.
It's possible to buy Vietnam stocks via ETFs (Exchange Traded Funds) at a US broker, yet the best way to invest in Vietnam's economic growth is by opening a local brokerage account to invest directly in both of the nation's stock exchanges.
Yes, Vietnam has two stock exchanges!
The Ho Chi Minh Stock Exchange (HOSE) and the Hanoi Stock Exchange (HNX) have over 800 companies listed between them.
There are plans to begin consolidating and reorganizing these exchanges starting in 2023. Once the merger is complete, the HOSE will offer over 700 different stocks while the HNX will operate mainly as a bond exchange with additional funds, derivatives, and a few other investment options.
You can learn more about both exchanges in our guide to the Vietnam stock market.
The main challenge to investing in Vietnam is government bureaucracy and limited market information. However, they're working to simplify regulations and have already started privatizing many state-owned businesses.
Banks have also become more open to foreign investors and the Ho Chi Minh Stock Exchange removed all restrictions on foreign ownership in 2015.
Many stock brokers in Vietnam, banks, and other websites are working to address the limited market information as well by providing more information in English, although this process is slower in coming.
We recommend opening an account at one of Vietnam's larger brokerage firms to avoid language barriers. The five largest brokerage firms are:
1. Saigon Securities Incorporation
2. Ho Chi Minh City Securities Corporation
3. Viet Capital Securities Joint Stock Company
4. VNDIRECT Securities Corporation
5. ACB Securities Company Ltd.
Again, you can check out our guide to the Vietnam stock market to learn how to open a Vietnam brokerage account and bank account, as well as how to apply for a securities trading code.
You'll also find more details about investing in Vietnamese equities in our article on how to buy frontier market stocks.
Vietnam's Currency: The Dong
In contrast to Vietnam's thriving stock exchange, the Vietnamese Dong is one of the worst-performing currencies of any major Southeast Asian country.
Over the past two decades, the dong has consistently dropped in value against the USD and other major currencies and shows no sign of recovering any time soon. The dong lost roughly 35% of its value against the greenback since 2009.
While the currency's weakness has stabilized over the past few years as Vietnam has integrated into the global economy, we recommend staying away from the Vietnamese dong because of its long record of depreciation.
There's a bright spot, in that the dong has remained fairly stable since the mid-2010s.
In 2023, the Vietnamese dong trades at approximately the same value against the USD as it did five years ago.
A currency's long-term trends are measured in decades though, not just a few years. The Vietnamese dong simply needs more time to prove itself until it's considered safe.
Industry in Vietnam
Vietnam is one of the fastest-growing nations in the world with solid projected growth supported by strong demographic trends, a rising middle class, and an influx of foreign capital.
The country has experienced 7% annual GDP growth for decades and has avoided every single recession over the past 30 years, including the 1998 Asian financial crisis, the tech bubble of the early 2000s, the Global Financial Crisis in 2008,
Vietnam even skipped the economic woes of 2020 and 2021 – a feat achieved by less than a dozen countries across the globe. In fact, Vietnam hasn't experienced a single year of negative growth since the end of the Vietnam War.
And while the nation remains communist, Pew Research has revealed that the Vietnamese have more favorable views of capitalism than any other country, including the United States.
The government adopted business-friendly policies that have let Vietnam develop a manufacturing base that can now compete toe-to-toe with China as its popularity falls due to rising costs, weaker growth, and a powerful Chinese home bias.
For these reasons, multinational firms have relocated factories to Southeast Asian countries like Cambodia, Thailand, and especially Vietnam, which is just across the border from China, making it easy to relocate and adjust supply chains.
Vietnam's long eastern shore adds to its strategic geographic location, enabling faster shipment times to high-demand markets in the U.S., Korea, and Japan.
Adding to Vietnam's allure are its low costs of electricity, raw material, and skilled labor, as well as a lax regulatory environment.
Manufacturing is, undoubtedly, the top contributor to the economy's growth. Companies such as LG Electronics, Panasonic, Toshiba, Nike, and Samsung all have large factories in the country.
As a result, Vietnam is rapidly becoming a top exporter worldwide and has one of the highest export growth rates of any country.
Vietnam's e-commerce sector is also flourishing, growing by 35% in a single year with an estimated value of $12 billion. And it is still only 5.5% of total retail revenue which means it still has plenty of room for growth.
It's also worth mentioning that Vietnam enjoys a well-developed tourism sector, is a leading rice exporter, and has strong consumer demand for tech products.
A young, tech-savvy population in Vietnam lends itself to a higher rate of acceptance for tech products than many other countries, including Thailand and China, which are both seeing their populations age rapidly.
Some economists believe Vietnam could fall into the middle-income trap and become too expensive to remain globally competitive, the Vietnamese economy still has enormous potential and remains one of Asia's most promising markets.
Cryptocurrency in Vietnam
Cryptocurrency isn't technically recognized as a legal means of payment in Vietnam, although in reality, the Vietnamese lead the world in cryptocurrency adoption.
Some analysts attribute this to the high level of remittances sent to the country, while others look toward the deep mistrust of the Vietnamese dong as a possible explanation.
Whatever the reason, this high adoption rate has led to the creation of a couple of Vietnamese cryptocurrencies and has prompted one crypto platform to set up shop in the country despite the legal ban.
Many crypto buyers in Vietnam the assets solely as investment instruments instead of a means of payment, thereby sidestepping the ban.
But most importantly, the popularity of crypto in Vietnam is pushing the government to explore the possibility of creating its own "virtual currency based on blockchain technology" as part of an effort to digitize the government by 2030.
So, while it is still illegal to make purchases with cryptocurrencies in Vietnam, their widespread popularity may soon force the government to regulate the technology.
This requires legal recognition of Vietnam's crypto market on a national scale. Once that occurs, Vietnam will be poised to capitalize on all things cryptocurrency thanks to a population that fully embraced the possibilities of a digital currency.
Buying Real Estate in Vietnam
Real estate is booming in Vietnam. Again, demographics are at play. The nation's growing population, rapid urbanization, rising middle class, and strong economy all contribute to the chances that real estate prices will rise in value over time.
Unfortunately, neither locals nor foreigners can fully own land in Vietnam. Because all land is collectively owned, freehold ownership is not an option in Vietnam – whether you're a local or a foreign home buyer.
It's indeed possible to own houses, villas, and other structures in Vietnam, the land those buildings are on is leased on a 50-year basis (70 years for commercial properties).
You will have the option to extend your lease once it expires, but there is no guarantee that this will happen. A lot can change in 50 years – for better or worse.
While there is a good chance that real estate ownership will be easier in 50 years, you also have to keep in mind that Vietnam was a full-blown communist country less than 50 years ago.
Vietnam still claims to be such today and therefore isn't opposed to expropriation of property.
That said, we're largely optimistic about the future of real estate in Vietnam.
Vietnam's government has already begun to relax foreign property ownership laws. Whereas you needed to have a residence visa to buy real estate prior to 2015, foreigners can now do so with a simple three-month tourist or residence visa.
And foreign-owned properties can now be traded, collateralized, inherited, and sub-leased under the new law.
There are still many limitations to foreign property ownership, though, including the limit on the total number of foreign owners allowed in a neighborhood. For instance, foreigners can only own 30% of the units in a single condo building.
Similarly, foreign property buyers in Vietnam can only own 250 houses or less in any single administrative ward.
You will also encounter several challenges when making the actual purchase. Surprisingly, this is not because of the government. Vietnam's land registry is well documented.
The challenge here is dealing with local Vietnamese sellers who typically do not use real estate agents. Instead, they sell through friends, family, and co-workers. Word of mouth is important in Vietnam's housing market.
Finding a way into this type of environment is daunting. The real estate agents you do find are there specifically for international buyers who do not speak the language, and take commission of about 3%.
Likewise, if you're working with a property developer in Vietnam, ensure that you find one with a good reputation.
To learn more about fees, capital gains taxes, income taxes, land taxes, and other topics related to real estate in Vietnam, check out our guide to Vietnam property investment, and also our guide dedicated to buying a condo in Ho Chi Minh City.
Private Equity and VC in Vietnam
Due to its strong start-up scene, Vietnam has attracted a large amount of foreign investment in recent years, a trend that will only continue as the fast-growing tech scene gains momentum.
Just to illustrate, the domestic private equity market hit $3 billion in 2018, the number of private equity deals grew by over 160%, and the value of those deals rose by over 350% in 2020.
As the government passes new laws aimed at opening the country to foreign investment, capital restrictions and other requirements are vanishing, adding greater incentives to inject private equity into local companies.
In our review of Vietnam's tech start-ups, we noted many large investors who are betting on Vietnam's future growth. If you are ready to join them, these are some of the best venture capital firms in Vietnam:
500 Startups Vietnam
Ascend Vietnam
DFJ VinaCapital
Dragon Capital
FPT Ventures
Kusto Vietnam
Mekong Capital
Seedcom
VinaCapital Ventures
Zone Startups Ventures
Should You Invest in Vietnam?
Foreign investment is booming in Vietnam, but the country still has a long way to go in terms of infrastructure, technology, tax incentives, access to skilled labor, and government regulation before it can lure foreign capital to its shores long-term.
That said, Vietnam is clearly heading in the right direction.
The government is actively opening the economy to foreign investors for everything from real estate to stocks to starting a company or investing in one through private equity.
However, if your main interest is in real estate, places like Cambodia, Thailand, Malaysia, and the Philippines are much more attractive for foreign property ownership.
While there is great potential for short and long-term returns, Vietnam's real estate market is still not user-friendly enough to justify the opportunity cost of investing elsewhere.
Conversely, if you are looking to start a business or invest in stock or private equity, Vietnam is a promising investment landscape.
You'll always face risks in a frontier market economy, and Vietnam is clearly headed in the right direction. By investing in Vietnam now, you can catch their economy on its way to the top.
Skip the Next Western Recession
Learn the best places to invest - and where to avoid - by downloading our free Investment Cheat Sheet.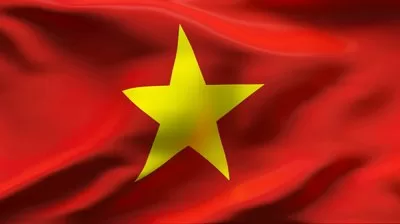 Country Facts: Vietnam

Population (2023):
98,858,950
Capital:
Hanoi
Currency:
Vietnamese Dong
GDP (2023):
US$362.6 billion
GDP Per Capital:
US$3,694
GDP Growth (5 Year Avg.):
6.76%
Average Age:
32.5
Population Growth (Annual):
1.0%
Unemployment Rate:
2.01%
Urbanization Rate:
35.92%
Skip the Next Western Recession
Learn the best places to invest - and where to avoid - by downloading our free Investment Cheat Sheet.