During the late part of the 20th century, Thailand experienced one of Asia's highest economic growth rates. Back in the 1970s and 80s, the country often saw its GDP rise in the double-digit percentage range each year.
Then the Asian Financial Crisis happened in 1997. It began with a sudden and rapid depreciation of Thailand's currency, the Baht, then spread across the region. The crisis severely impacted the entire global economy as it intensified further.
Thailand's growth soon picked up again though, and it benefited from a drastic rise in exports, tourism, manufacturing, and foreign direct investment all throughout the early-to-mid 2000s.
While its economy was historically dependent on agricultural exports (and to a degree still is), Thailand nowadays a fully industrialized nation with its main exports consisting of higher-value products.
The country also ranks among the most heavily-touristed places in the world – at least during a typical year.
Nearly 40 million foreign visitors arrived in Thailand annually, up until very recently. Granted, the international tourism sector is now a bit difficult to say the least.
Here's our full guide about buying property in Thailand if you're interested in the nation's real estate market. 
Healthy export numbers combined with tourism money led to a rather unexpected phenomenon. Looking at the past twenty years, the Thai baht performed better than practically every other currency in Asia.
Thailand does have its share of issues. Real estate values in Bangkok have doubled since 2010 and aren't the bargain they once were. Meanwhile, demographic and political problems continue spooking long-term investors.
Regardless, economics coined the name "Teflon Thailand" for a reason – the nation's economy has proven durable and able to reinvent itself time and again.
Thailand: Indochina's Largest Economy
A total GDP exceeding US$500 billion makes Thailand the biggest economy in the Indochina region. Indeed, the "Land of Smiles" serves as an excellent springboard into Southeast Asia's frontier markets.
Businesspeople and investors often use Thailand's comparatively more-developed finance and banking infrastructure to launch capital into high-growth markets such as Vietnam, Cambodia, and Laos.
From Bangkok, you're barely an hour-long flight to Phnom Penh, Ho Chi Minh City, or Yangon. You're also three hours to either of Asia's main financial hubs – Singapore and Hong Kong – which gives Thailand an incredibly strategic location.
Thailand by no means relies on its frontier market neighbors to propel economic growth though. Over the past several decades, the country transformed from an agrarian society into a leading high-tech manufacturing hub.
A competitive manufacturing sector focused on strategic areas like automobiles, electronic parts, and semiconductors support a hefty trade surplus. Thailand's positive trade balance is normally greater than US$150 billion per year.
Unfortunately, one major downside of the Thai economy are its weak demographic trends. It's one of a few countries that will grow old before transforming into a wealthy nation,
Population decline will start impacting Thailand (much in the same way as Japan and China) by around 2030, putting pressure on any attempts to escape the middle-income trap.
Cities and Towns in Thailand
Thailand is geographically diverse with a long southern coastline filled with beaches and resorts, dense jungles and mountains on its northern borders, and a central plain where its capital city of Bangkok is located.
For the most part, Bangkok is where anything of economic or political importance happens in Thailand.
The main exceptions are businesses related to Thailand's manufacturing and tourism sectors, which are respectively focused on industrial zones and resort areas.
Nearly 1/3rd of the country's total population lives in the Bangkok metropolitan area, making it an extreme primate city and dwarfing Thailand's second largest city of Chiang Mai.
Despite Bangkok's overwhelming market share, there are lots of different cities and resort towns where you can invest in Thailand as a foreigner. Here's a list of the ten most popular:
Bangkok (กรุงเทพมหานคร)
Chiang Mai (เชียงใหม่)
Pattaya (พัทยา)
Phuket (ภูเก็ต)
Hua Hin (หัวหิน)
Hat Yai (หาดใหญ่)
Chiang Rai (เชียงราย)
Udon Thani (อุดรธานี)
Nakhon Ratchasima (นครราชสีมา)
Khon Kaen (ขอนแก่น)
How to Start a Thai Company
Let's be clear: forming and maintaining a company in Thailand is rather difficult compared to nearby countries in Southeast Asia.
In fact, less-developed markets such as Cambodia and Vietnam have an easier business registration process than Thailand.
Foreigners can own 49% of a Thai Limited Company at maximum. That is to say, non-citizens require a majority Thai partner to incorporate almost any type of business in Thailand – which is among the strictest limits in the region.
Nonetheless, business owners in the Kingdom gain access to 70 million Thai consumers along with the nation's growing middle class.
Thailand's corporate laws permit the three following types of companies to be formed:
1. Limited Company
2. Joint Venture
3. Partnership
Out of those, foreign business owners almost always choose to incorporate a Thai Limited Company.
Besides the 49% ownership cap on most businesses, foreigners can generally own shares in any type of Limited Company, although a few industries (land ownership and other strategic sectors) have stricter limitations.
Detailed steps of Thailand's business incorporation process are shown below:
– Reserve a company name and check its availability.
– Submit Articles of Association to Department of Business Development.
– Hold a statutory meeting to appoint company directors.
– Register with the Ministry of Commerce.
– Register with the Revenue Department.
– Open a Thai corporate bank account.
Despite the difficulties involved in forming and running a business in Thailand as a foreigner, it helps that corporate tax rates are still low – just a flat 20% on any company's net profit.  
We should also note that the sole exception to Thailand's 49% foreign ownership rule involves American citizens, due to the US-Thai Amity Treaty.
The US-Thai Amity treaty came into effect back in 1966 and remains valid. It allows 51% or greater ownership of a company if you're an American citizen, though you can't use such a company to bypass foreign land ownership restrictions.
Financial Markets and Stocks in Thailand
Thailand is home to Southeast Asia's second biggest stock exchange (next to Singapore) with a market cap of US$500 billion.
You'll find plenty of value amongst the over 550 listed firms on the Stock Exchange of Thailand, ranging all types of industries and sizes.
Opening an account with a broker in Thailand (like Bualuang Securities or KSecurities) is a whole ordeal, so much that we have an entire article about it.
In short: you must be living in Thailand and have a long-term visa to open an account with an actual Thai brokerage firm, based in the country. You also won't be able to open an account here remotely.
Besides that, a broker in either Hong Kong or Singapore will normally let you buy stocks in Thailand. It's possible to open a brokerage account in those two jurisdictions remotely, so you can access individual stocks in Thailand that way.
Note, however, that most brokerage firms based outside Asia don't allow trading in some of the continent's more obscure markets. Thailand certainly qualifies as one of those.
Thailand isn't as accessible as Japan, or even say, Mainland China. So, you won't be able to trade here with, for example, an Interactive Brokers or Fidelity account. Again, look at brokerages based in Singapore or Hong Kong.
If you don't want to open a local brokerage account in Asia and trade individual stocks here, it's also possible to gain exposure to Thai stocks through exchange traded funds (ETFs) in your home country.
One example is the iShares MSCI Thailand ETF (NYSEArca: THD) listed in the US. Likewise, some of Thailand's large-cap companies are listed over the counter such as PTT (OTC: PUTRY), Bangkok Bank (BKKLY), and AIS (OTC:AVIFY).
Your options are fairly limited when it comes to these OTC stocks though. They lack liquidity if you're making sizable trades, and the vast majority of Thailand's over 500 stocks aren't listed outside the country.
Trading individual stocks in Thailand will require arrangements with a broker that will let you access them.
Thailand's Currency: The Baht
Despite starting the 1997 Asian Financial Crisis, the Thai baht (THB) ranks among Asia's best performing currencies over the past few decades.
In fact, the Thai baht has remained less volatile than even regional mainstays like the Japanese Yen and Chinese Yuan, flying in the face of analyst expectations considering Thailand started a financial crisis twenty years ago.
The Thai baht, for the most part, has stayed within a narrow band of about 15% against the US Dollar, rarely venturing below 30 or above 35.
Why is the baht such a strong performer? Mostly because of Thailand's large, longstanding trade surplus which exceeds US$100 billion annually.
Healthy foreign exchange demand, supported by the tourism sector, help support the baht's stability as well.
Confidence in the Thai baht is at a point where wealth managers in the region, especially those based in China and developing Asia, are now suggesting baht allocation to their high-net worth clients.
This puts the baht alongside other stable currencies in Asia like the Singapore dollar and South Korean won.
Keep in mind that, due to the baht's relative stability, you won't earn high interest rates on the currency though. Banks in Thailand rarely pay over 1% interest per year.
Where will the baht go from here? Not very far if history is a guide. That's the main reason why money managers increasingly favor the currency.
Industry in Thailand
Since the late-20th century, Thailand has successfully managed to shift away from agricultural goods towards higher-value products.
Today, automotive parts and electronic appliances together consist of about 20% of Thailand's nearly US$300 billion worth of total annual exports.
Granted, agriculture is still important to the Thai economy – especially regarding employment. The agricultural sector employs nearly half of Thailand's labor force, despite contributing just about 10% to the nation's total GDP.
Thailand was able to grow from an agrarian-based economy into a rather wealthy nation mostly because of its manufacturing sector.
They targeted a select few products, specifically autos and computer parts, and trained the workforce to a gain competitive edge in them.
Bad news though: nearby frontier markets like Vietnam, Indonesia, and Cambodia are now starting to compete with Thailand on several of its major export products. Both in terms of quality and cost.
Once able to rely on its combination of low costs and focused manufacturing talent, Thailand may not provide either of those two benefits for much longer.
Thai labor costs have risen substantially over the years in line with the nation's general economic development. Meanwhile, other countries in Southeast Asia are industrializing and learning how to make their own computer parts… at a cheaper price.
How could Thailand avoid the middle-income trap and overcome its poor demographic outlook? They absolutely must focus on education, infrastructure investment, and the services sector.
A degree of planning at the very top is required to work toward all those things at once while Thailand's demographic clock ticks down.
A flagship government project, the Eastern Economic Corridor (EEC), is specifically aimed at improving the nation's infrastructure.
Thailand's first high-speed rail line is a major part of the EEC and will connect Bangkok with the nation's main industrial hubs on its eastern seaboard.
The line will pass through Pattaya and Laem Chabang Port on the way, greatly enhancing connectivity in the region.
Eventually, Thailand's high-speed rail network will expand northeast, up through Laos and all the way to China as part of the Belt and Road Initiative.
Cryptocurrency in Thailand
While technically not lawful tender, cryptocurrencies in Thailand are governed under the Digital Assets Law. Buying, selling, and trading cryptocurrency, in and of itself, is legal in Thailand.
That is to say: Thailand does not recognize Bitcoin, Ethereum or any other coin as an actual currency. However, they do consider it a "digital asset" liable to be taxed and further legislated, similar to equities.
Regulators in Thailand turned a blind eye to buying and selling cryptocurrency, at least up until recently. Local fintech startups, including OmiseGO, were able to successfully raise public funds in the past without any government intervention.
In 2021, the Thai SEC filed a complaint against Binance for operating without a license though.
We can say with confidence that Thailand is, at the very least, gaining interest in regulating digital tokens even if they don't wish to outright ban BTC, ETH, or any other cryptocurrency.
That's still way better than many countries in Asia, some like China which have outright banned companies from offering any crypto related services.
By comparison, Thailand generally allows local blockchain startups to create coins and operate freely.
OMG Network, formerly named OmiseGO, is Thailand's homegrown cryptocurrency. It held its ICO back in 2017 and is based on the Ethereum public blockchain.
OMG Network today ranks among the 100 largest cryptocurrencies in terms of market capitalization.
We expect Thailand's trend of rising cryptocurrency usage will continue. The government will probably remain more flexible towards digital assets than most other countries in Southeast Asia as well.
Buying Real Estate in Thailand
Back in the early-2010s, condo units in central Bangkok – areas like Sukhumvit, Ratchathewi, Silom, and Central Lumpini – were a great deal. Luxury condo units in these prime areas only sold at about US$4,000 per square meter.
The same could be said for condos in Pattaya's desirable Wongamat Beach, or southwestern Phuket's expensive beaches like Kata and Karon.
Property values in central Bangkok have approximately doubled over the past ten years though. Similar price appreciation happened in Phuket, Pattaya, and Chiang Mai's top neighborhoods. Real estate in Bangkok isn't the obvious it once was.
Still, there's an argument that condo prices in Thailand could appreciate throughout the 2020s.
Property values in central Bangkok, standing at roughly between US$6,000 and US$8,000 on average, aren't too much more expensive than In Manila or Ho Chi Minh City.
While both of those cities enjoy high-growth potential and are international hubs in their own right, neither the Philippines nor Vietnam are a global gateway in the same way Thailand is. It makes Bangkok seem like a great deal by comparison.
Keep in mind that foreigners are only legally allowed to buy condos in Thailand. The ability to own land is reserved for Thai citizens, although legislation was recently passed which may lead to foreign land ownership under a special investment visa.
One implication of the fact that foreigners cannot own land is that your choice of places to buy property in Thailand is limited to larger cities. Specifically, cities where condominium buildings exist.
Condo buildings generally aren't built in, for example, Chiang Rai or Udon Thani. So your list of cities to buy property in Thailand are limited to five places: Bangkok, Phuket, Pattaya, Hua Hin, and Chiang Mai – albeit with some rare exceptions.
Bangkok is, by far, the largest city in Thailand. The metro area comprises around a quarter of Thailand's total population just by itself.
Because of this, at least 90% of all condo buildings in the entire country are located in Bangkok. Other than in Bangkok, Pattaya and Phuket are where you will find the second and third greatest variety of condo buildings.
We have a complete guide to buying real estate in Thailand, which provides plenty more details about this topic. We also have guides specifically about condos in Bangkok and Phuket.



Private Equity and VC in Thailand
A large consumer market, stable Thai baht, and growing middle-class certainly helps startup capital flow freer in Thailand compared to most other countries in Southeast Asia.
Thailand's status as an international gateway means the local startup scene is arguably Southeast Asia's second most dynamic, ranked only after Singapore's.
Several of the most prominent venture capital firms in Thailand include:
InVent by Intouch | By Telecom Giant AIS. Fund Size: THB200 Million (US$7 Million).
SCB 10x | by Siam Commercial Bank – Thailand's oldest and third largest in terms of total assets. Fund Size: THB400 million (US$9 million).
500 Tuk Tuks | by 500 Startups based in Mountain View, California. Fund Size: THB500 million (US$15 million).
Alpha Founders | by One of Thailand's oldest VC firms. Not a subsidiary of any larger, publicly listed company. Fund Size: THB1.7 billion (US$52 million).
Singha Ventures | by Singha, one of Thailand's largest beverage/consumer products companies. Fund Size: THB1.6 billion (US$50 million).
AddVentures | by SCG (Siam Cement Group), one of Thailand's biggest companies. Fund Size: THB2.8 billion (US$85 million).
Beacon Venture Capital | by Kasikorn Bank, Thailand's second largest in terms of total assets under management. Fund Size: THB6.1 billion (US$185 million).
TRUE Incube | by TRUE, one of Thailand's largest telecom firms. Fund Size: THB 250 million (US$7 million).
You'll find plenty of high-potential startups in Thailand itself. With that said, most private equity deals in emerging Asia (including Thailand) are legally structured in Singapore due to its English common law system and fair courts.
Should You Invest in Thailand?
You won't find the most attractive stock valuations or lowest property values in Thailand. Nor will you find it easy to conduct business as a foreigner here.
Poor demographic trends and fresh industrial competition forming in nearby frontier markets like Vietnam, continue weighing on Thailand's long-term outlook.
Indeed, economists have legitimate concerns about whether Thailand will escape the middle-income trap or transform itself into a fully developed economy.
Frontier markets, including Vietnam, Cambodia, and the Philippines have better growth potential and far superior demographics compared to Thailand.
But if you already have allocation to those types of countries, you might want to invest in emerging markets instead.
Thailand is arguably your best option (alongside Malaysia) if your goal is to invest in a Southeast Asian emerging market, where foreigners can own land.
Consider that foreigners cannot legally own freehold property anywhere else in the region except Thailand or Malaysia.
Indonesia, ASEAN's sole other emerging market besides Thailand and Malaysia, does not allow foreign freehold property ownership.
So, should you invest in Thailand? Stock traders will find lots of great value among the 500+ companies listed on the nation's stock exchange.
Likewise, private equity and venture capital will find more innovation and better opportunities compared to most other places in Southeast Asia.
However, if you're a real estate investor and aren't living in Thailand full-time, you'll probably find it hard to maintain occupancy rates and find tenants. Net yields aren't high and appreciation prospects are minimal too.
There's no doubt though: Thailand is a beautiful and unique country. Don't let us stop you from buying a second home in Thailand if you enjoy spending time here. It just isn't optimal from an investment perspective.
Skip the Next Western Recession
Learn the best places to invest - and where to avoid - by downloading our free Investment Cheat Sheet.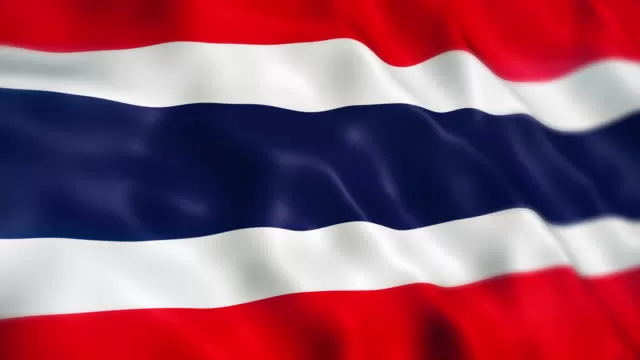 Country Facts: Thailand
Population (2023):

71,697,030

Capital:
Bangkok
Currency:
Thai Baht
GDP (2023):
US$

534.7

billion
GDP Per Capita:
US$7,631
GDP Growth (5 Year Avg.):
3.44%
Average Age:
39
Population Growth (Annual):
0.2%
Unemployment Rate:
0.8%
Urbanization Rate:
50.69%
Skip the Next Western Recession
Learn the best places to invest - and where to avoid - by downloading our free Investment Cheat Sheet.