The Kingdom of Cambodia ranks among the world's fastest growing economies. We think it's one of the best places to invest in Asia in 2023.
Of course, this wasn't always the case.
Many people associate Cambodia with the Khmer Rouge which killed somewhere between 15% and 30% of their population during the 1970s rather than investment.
Skyscrapers, casinos, and a robust export-driven economy probably isn't what enters your mind when anyone says "Cambodia". Neither are stocks, real estate, and private equity opportunities.
But a lot has changed in the past five decades. Cambodia has maintained average GDP growth of 7% annually since the 1990s, and is poised to become a middle-income nation by 2030.
Here's our guide about buying real estate in Cambodia if you're interested in the country's property market.
Cambodia's long-term prospects are largely driven by natural demographic trends. With an average age of 25 years old, among Asia's lowest, Cambodia's workforce is set to outperform in the coming decades.
Likewise, the fact that below 25% of Cambodians live in urban areas means that property owners will benefit from increasing demand, which translates to higher prices.
Real estate values in cities like Phnom Penh and Siem Reap will almost inevitably rise as people migrate from rural areas. A growing population further amplifies this effect.
Cambodia: Southeast Asia's Last Frontier
Cambodia is a relatively small nation – at least when compared to nearby countries in Southeast Asia. It borders Vietnam to the east, Laos to its north, and Thailand to the south.
The landscape consists of a western shoreline, a central plain, and multiple rivers including the Mekong and Tonle Sap, which merge together in Phnom Penh and continue flowing eastward into Vietnam.
One thing that Cambodia benefits from (and not many other frontier markets have) is a tourism sector.
Whereas most developing countries must work their way up the economic ladder "the hard way", Cambodia is a well-established part of Southeast Asia's tourist trail. Nearly 10 million people visited Angkor Wat during any normal year.
Regarding industry, textiles and garments are still the largest contributor to Cambodian exports. Yet gambling, tourism, and higher-value manufacturing products such as electronics and automobile parts are expanding quickly.
Cambodia's demographic fundamentals, especially when combined with an emerging manufacturing base and burgeoning tourism industry, will support its growth throughout the 21st century.
Cities and Towns in Cambodia
Despite a small population by regional standards, Cambodia is home to a surprisingly diverse range of cities, villages, and towns. '
They span in size from its capital city of Phnom Penh where about 3 million people live, to regional hubs like Battambang and Kampot, to small villages of barely a few dozen inhabitants.
Here's a list that includes some of Cambodia's most popular cities and towns for businesses and property investors:
​Phnom Penh (ភ្នំពេញ)
Sihanoukville (ព្រះសីហនុ)
Siem Reap (សៀមរាប)
Battambang (បាត់ដំបង)
Kampot (ក្រុងកំពត)
Poipet (ប៉ោយប៉ែត)
Out of all these cities, Phnom Penh, Siem Reap, and Sihanoukville are where 90%+ of foreign investors decide to eventually buy real estate or start a business in Cambodia.
How to Start a Cambodian Company
Forming a company in Cambodia as an foreign investor is fairly straightforward process. Depending on your specific business objectives and industry, there may some restrictions that apply.
With that said, Cambodia strongly encourages foreign direct investment and has made several business incentives available.
Cambodia's corporate laws permit the following types of companies to be formed:
1. Limited Liability Company
2. Sole Proprietorship
3. Partnership
4. Branch Office
5. Representative Office
A clear majority of investors choose to form a Limited Liability Company when starting a business in Cambodia. Except for in a few rare cases, an LLC can normally be 100% foreign owned.
Detailed steps of Cambodia's business incorporation process are shown below: ​
– Reserve a company name and check its availability.
– Form a company with the Ministry of Commerce.
– Create a company stamp.
– Register with the General Department of Taxation.
– Open a Cambodian corporate bank account.
– Deposit paid up capital into bank account.
While there are restrictions on foreign investors in some limited cases (including with regards to strategic sectors), foreigners can generally operate a Cambodian business in the same way any local can.
Cambodia is, in fact, among the most open countries in Southeast Asia towards foreign investors and companies.
Not many industries exist nowadays that foreigners aren't allowed to engage in. Meanwhile, the number of restricted business types are Cambodia is becoming fewer with each passing year.
Financial Markets and Stocks in Cambodia
Cambodia's stock market is small and rather young when compared to global markets and elsewhere in Southeast Asia.
The Cambodian Securities Exchange (CSX) was established over a decade ago. As of 2023, the exchange lists ten different publicly-traded companies. It's not quite Vietnam or the Philippines which each host nearly 1,000 stocks.
The CSX Index is the exchange's sole composite index. Apart from stocks, bonds are also publicly listed and tradable. Note that it's a requirement to personally visit Cambodia and set up a CSX account before you can trade stocks in Cambodia.
Here is a complete list of the seven equities that you can buy on the Cambodian Stock Exchange:
ACLEDA Bank – (CSX:ABC)
DBD Engineering – (CSX:DBDE)
Grand Twins International (Cambodia) – (CSX:GTI)
Pestech (Cambodia) – (CSX:PEPC)
Phnom Penh Autonomous Port – (CSX:PPAP)
Phnom Penh SEZ – (CSX:PPSP)
Phnom Penh Water Supply Authority – (CSX:PWSA​)
Sihanoukville Autonomous Port – (CSX:PAS)
You won't find any Cambodia ETFs listed anywhere in the world. Therefore, foreigners have few options to trade stocks in Cambodia without making a personal visit and setting up a brokerage account.
With that said, it's possible to trade Nagaworld, Cambodia's largest casino operator, without flying here. It's listed internationally in Hong Kong and is also traded via an American Depository Receipt (ADR).
Nagacorp is listed on the Hong Kong Stock Exchange (HK:3918) and over-the-counter in the United States (OTC:NGCRY), although be warned that volume and liquidity on the latter market is extremely low.
Despite its small size, Cambodia's stock market has shown significant growth over the past decade.
This trend will surely continue. Publicly listed equities have strong potential to become a major catalyst for foreign investment, helping to drive Cambodia's economic growth as a whole.
Cambodia's Currencies: The Riel and Dollar
While Cambodia does have its own national currency, the riel, the nation is highly dollarized in practice.
The Cambodian riel was issued back in 1980 and was a free-floating currency at first. Since the 2000s, it has maintained a loose peg of roughly 4,000 to the US dollar, rarely fluctuating by more than a few percentage points.
Nearly every major transaction is made in US dollars though. If you're buying more a snack or two at a convenience store, you probably won't be using riel. Let alone if you're purchasing real estate in Cambodia.
In recent years, the government has started phasing out smaller US dollar notes to support greater riel usage. $1 and $5 notes were officially brought out of circulation in 2020.
Regardless, a vast majority of large transactions are done in US dollars instead of Cambodian riel. Locals typically prefer saving and banking in terms of dollars as well.
One positive side effect of Cambodia's dollarization is that sending money to elsewhere in the world is easier when compared to other countries in Southeast Asia.
Meanwhile, any investors who already use the US Dollar don't need to lose money on a currency exchange when buying or selling their assets in Cambodia.
Industry in Cambodia
Cambodian exports are still dependent on garments and agricultural products. Yet manufacturing is an increasingly large part of Cambodia's manufacturing sector as the nation continues its industrialization process.
Rich in natural resources, Cambodia's major commodity exports include timber, gold, fish, tobacco, natural gas,  and rubber.
Cambodia's growth over the past several decades has led to a demographic-fueled infrastructure boom, especially in Phnom Penh and Sihanoukville, or alongside the roads connecting these two cities.
Why close to roads linking Cambodia's two largest metro areas? Because tots of multinational firms, including Samsung and Nike, have been building factories alongside the roads that connect the nation's biggest port with its capital city.
Oil and refined petroleum products for local consumption are generally imported from nearby countries in Asia such as Thailand and Singapore.
Cambodia immensely benefits from China's Belt & Road Initiative, which brings a substantial amount of investor capital into the country. Major cities like Phnom Penh, Sihanoukville and Siem Reap will especially gain from this kind of investment.
The Cambodian Derivatives Exchange (CDX) also offers trading of precious metals (physical & electronic), foreign currencies and derivatives. It's a requirement to visit Cambodia and set up a brokerage account in order to trade on the CDX.
Cryptocurrency in Cambodia
Officially, it isn't legal to buy, sell, or trade cryptocurrency in Cambodia without a license. Getting a license isn't even possible yet either – they won't issue one.
In practice though, and thanks to a lax regulatory environment, Bitcoin and Ethereum are increasingly accepted as payment in shops across the country. You just won't find any banks or large companies in Cambodia dealing in crypto.
Cambodia hasn't explicitly banned cryptocurrency which opens the door to future possibilities. In fact, the government plans to release their own called "Project Bakong".
​The end result? Crypto in Cambodia is becoming more widely used on the ground. Typically, you'll find a trend of increasing usage among locals.
As you would probably expect, Bitcoin and crypto payments in general aren't at the same level when compared to developed East Asian countries such as Japan or South Korea.
Yet with the US Dollar's widespread usage, alongside the fact that very few large transactions are made in terms of riel, crypto acceptance in Cambodia is certainly more common than ever.
Buying Real Estate in Cambodia
The Cambodian property market has experienced strong growth over the past decade in conjunction with its local economy.
In previous years, condominiums were predominantly purchased by foreign investors – not Cambodian citizens. However, this began changing as local wages increased, resulting in a housing market considered by many to be a 'bubble'.
Nonetheless, with a Chinese investment exodus due to stringent capital controls combined with the pandemic, the Cambodian property market is at a crossroads.
Cambodia's legal system permits citizens to own both land and houses, providing an exclusive right of freehold ownership, along with the ability to buy and sell their property.
In other words: investors aren't limited to leaseholds like they are in nearby China or Vietnam. You can truly own real estate in Cambodia.
Major differences in development across the country means that Cambodia's real estate market varies between cities and provinces.
No other Cambodian city competes with Phnom Penh's size and scale. Meanwhile, a second-tier city like Sihanoukville offers a greater variety of options than a third-tier city, such as Poipet or Kampot. And industrial land is an entirely different game.
Our full guide to buying real estate in Cambodia offers many more details about this topic. We also have a guide specifically about purchasing a condo in Phnom Penh.
Private Equity and VC in Cambodia
Venture Capital and Private Equity firms have operated here for over a decade. Back in the early 2000s, it became clear that Cambodia is on the path toward competing with its neighbors in Southeast Asia's startup ecosystem.
Leopard Capital was formed in 2007 and became the country's first venture capital firm. While they don't operate anymore, other investors have started flocking to the country in search of successful startups.
A few of the most prominent venture capital firms in Cambodia include:
– OBOR Capital
– Belt Road Capital Management
– Smart Axiata Digital Innovation
Cambodia's domestic market remains fairly small though. As such, most locally-based VC firms also invest in countries with a larger population and established startup environment, like Vietnam or Thailand, in addition to Cambodia.
Should You Invest in Cambodia?
Healthy demographic trends, combined with its growing manufacturing base, will support Cambodia's economic growth for at least the next few decades.
Rising urbanization almost necessitates higher property values over the long-term. Cambodia's urbanization rate is still about 25%, but it's rising quickly. Large cities including Phnom Penh and Sihanoukville thus have plenty of room to grow.
The fact that you can, in some cases, buy city-center property in Phnom Penh at under US$1,000 per sqm makes Cambodia a bargain by regional and global standards.
Meanwhile, Cambodia's stock market and venture capital scene are both seeing interest among foreign investors. Company valuations, whether on the private or public end of the spectrum, are trending upwards in general.
Frontier markets will see rapid and sustained growth in the 21st century. Yet if you're looking to invest in a frontier market, Cambodia is one of your only remaining options in Southeast Asia.
Myanmar is the region's sole alternative, and while investing there seemed feasible in the 2010s, a recent coup dashed those hopes.
Cambodia is politically stable compared to nearby countries (even wealthier ones such as Thailand and Malaysia), and there haven't been issues on that front since the 1990s.
In short: Cambodia is truly Southeast Asia's "last frontier market".
You won't find the type of opportunities Cambodia has anywhere else in the region – at least not until North Korea or Myanmar open up.
Skip the Next Western Recession
Learn the best places to invest - and where to avoid - by downloading our free Investment Cheat Sheet.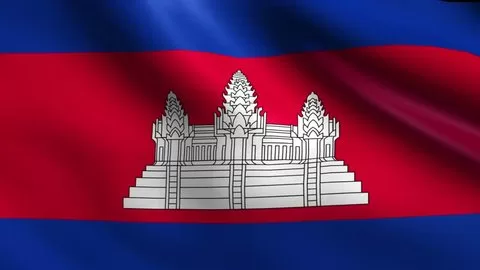 Country Facts: Cambodia
| | |
| --- | --- |
| Population (2023): | 16,490,000 |
| Capital: | Phnom Penh |
| Currency: | U.S. Dollar |
| GDP (2023): | US$27.09 billion |
| GDP Per Capita: | US$1,643 |
| GDP Growth (5 Year Avg.): | 7.08% |
| Average Age: | 24 Years |
| Population Growth (Annual): | 1.4% |
| Unemployment Rate: | 0.68% |
| Urbanization Rate: | 23.81% |
Skip the Next Western Recession
Learn the best places to invest - and where to avoid - by downloading our free Investment Cheat Sheet.