The imperial dynasty of Japan was first formed in 660 BC, but it was just less than 200 years ago that Japan emerged as a trendsetter in modern Asia, industrializing before any other country in the region.
Fast forward a century into the future, and Japan emerged from the wreckage of World War II to experience an economic boom that lasted almost half a century.
There were many analysts at the time who believed that Japan's economic size would eventually surpass the United States.
While the Land of the Rising Sun never became the world's biggest economy, it succeeded in becoming a modern powerhouse and one of Asia's main growth engines.
Are you specifically interested in Japan's real estate market? If so, click above to see our full guide on buying property here.
Japan ranks as the third largest economy in the world in terms of nominal GDP, worth over US$5 trillion in total.
Yet despite Japan's past progress, its age of prosperity came to a halt in the early 1990s and the country's economy has never truly recovered due to many  issues that not only remain unsolved but also seem to be getting worse.
Between real estate, private equity, and stocks in Japan, there are still plenty of solid investment opportunities here though. Keep reading to learn how you can make a profit.
Japan: Will Asia's Lost Economy Rise Again?
Three decades after the financial collapse of 1991, the question remains as to whether it is worth investing in the Japanese market as it becomes less significant on the international stage.
Yes, Japan will hold onto its ranking as the world's third largest economy in the near-to-mid term. At the same time, Japan's average annual GDP growth has stayed under 3% for decades and the nation suffers from serious demographic issues.
Japan's other problems include, rapid population decline, debt issues worse than even the United States, and a protectionist society that has only reluctantly opened to increased foreign investment and business
The appeal of investing in Japan is certainly lacking outside of a select few stocks and real estate markets.
Even so, Japan is constantly reinventing itself. That's one reason why the world keeps watching this economy to see what will happen next.
Cities and Towns in Japan
Japan is located east of the Korean Peninsula and is made up of five main islands. The majority of the county is covered in mountainous regions.
Tokyo, the capital of Japan, is the largest city in the country with a population of around 8.34 million people. This city serves as both the economic and political center of Japan.
The Greater Tokyo Area, which includes Tokyo, Kanagawa, Saitama, Chiba, Tochigi, Gunma, and Ibaraki, is the most populous metropolitan area in the entire world with over 38 million residents.
While Tokyo is the most well-known city in Japan, there are many other highly populated cities to be aware of with great opportunities for investing as a foreigner. Here's a list of the eight most popular cities in Japan
Tokyo (東京都)
Yokohama (横浜市)
Osaka (大阪市)
Nagoya (名古屋市)
Sapporo (札幌市)
Kobe (神戸市)
Kyoto (京都市)
Fukuoka (福岡市)
Real estate in Japan's megacities is expensive. In fact, Tokyo is ranked third among the most expensive cities in Asia for buying property.
However, these cities also have a reputation for being both stable and safe. If your goal is capital appreciation, you will likely want to look elsewhere.
If you nonetheless want somewhere to store and protect your assets long-term, these Japanese cities could be the right solution for a certain type of investor.
How to Start a Japanese Company
The specific kind of business you'll need to incorporate will depend on your goals. With that said, Japan's two most common types of companies are Kabushiki Kusha and Godo Kaisha.
A Kabushiki Kusha (KK) is a limited liability company. When setting up a KK company, you'll pay around 500,000 Japanese yen ($4,440 USD) in setup fees. The shareholders and managers of a KK company are separate.
A Godo Kaisha (GK) is a small or medium enterprise, like a partnership. It is owned and managed by partners. A GK company will cost around 300,000 Japanese yen ($2,600 USD) in setup fees.
Detailed steps of Japan's business incorporation process are shown below:
– Find an office address and determine the basic elements of incorporation.
– Prepare the Articles of Incorporation (Teikan). KK companies must notarize the Taikan.
– Deposit capital using a personal account. You won't be able to open your company bank account until after the business is registered.
– Prepare all necessary documents for the company's registration, including the Notification of the Company's Seal, the Letter of Agreement, etc.
– File application for company registration. After the registration is done, you must obtain a registry certificate and company certificate. This lets you apply for a corporate bank account.
– Follow procedures to pursue tax and social insurance.
As you can see, incorporating in Japan is rather difficult compared to most other countries in Asia. Keep in mind also that getting your business started and keeping it running are two different things.
Be aware that Japan's biggest cities, such as Tokyo and Osaka, are likely to have a lot of competition. You'll face higher costs with regards to labor, property, and local taxes.
On the positive side, these cities also have plenty of opportunities and modern resources.
Japan does have some restrictions for international investors and companies, depending on the sector. Yet most foreigners can operate their business in Japan free of any restrictions..
The corporate income tax rate in Japan ranges from 30 to 36%. It can be reduced to as low as 15% depending on the sector your company is located in and whether or not your business is part of an encouraged industry.
Financial Markets and Stocks in Japan
There are four stock exchanges operating in Japan: the Tokyo Stock Exchange, the Nagoya Stock Exchange, the Fukuoka Stock Exchange, and the Sapporo Stock Exchange.
The Tokyo Stock Exchange, also known as the Tosho or TSE/TSO or Japanese Exchange Group, has the third-largest market value in the world. Tosho has a market cap of around 5.6 trillion USD.
Nikkei 225 and TOPIX correspond with the Tokyo Stock Exchange. Nikkei measures the performance of 225 companies from many different sectors. TOPIX is a weighted index that tracks all domestic firms in the first section of the Tosho.
The vast array of financial instruments available in Japan include domestic stocks, foreign stocks, ETFs, REITs, convertible bonds, options, warrants, and venture capital funds.
Foreign investors can invest internationally through Index Funds and Japan stocks listed in US markets. Some large Japanese stocks are listed on American stock exchanges, such as Mitsubishi, Sony, and Hitachi.
Japan's Currency: The Yen
The official currency of Japan is the Japanese yen (JPY). It is a free-floating currency with no capital controls. In late-2021, around 115 Japanese yen equals one US dollar.
After the US dollar and Euro, the Japanese yen is the third most traded and liquid currency in the foreign exchange market.
Furthermore, we recently ranked the JPY among the five safest currencies in Asia.
While the Japanese economy has suffered from decades of stagflation and a debt-to-GDP ratio that is above 200%, the yen is backed by a long history of relative stability as well as by the Japanese government which maintains an A+ rating.
Perhaps even more encouraging is the fact that JPY appreciated over 25% in the past decade and almost 11% in the past five years, despite underperforming against the USD.
However, the Japanese government has actively pursued quantitative easing policies in the past to purposefully lower the value of the yen and boost Japanese exports – a policy to be noted by wary investors.
Regardless, the Japanese yen remains one of Asia's strongest currencies due to its liquidity and relative lack of fluctuation against the USD/EUR.
Industry in Japan
Benefitting from a positive balance of trade, Japan's export economy is the world fourth largest.
The country has excelled in the manufacturing industry, producing everything from consumer electronics to automobiles and from semiconductors to optical fibers and other optical media.
Japan maintained its ranking as the third-largest automobile manufacturer in the world since the 1960s, only outdone by China and the United States.
Some of the biggest automotive companies in Japan include well-known brands like Toyota, Nissan, Mazda, Mitsubishi, Subaru and Honda. Japan is also home to motorcycle companies such as Kawasaki, Suzuki, and Yamaha.
As mentioned, Japan also has a large electronics industry. However, the electronics industry in Japan has declined as other countries have become more competitive.
Popular Japanese electronics companies include Canon, Sony, Panasonic, and Nintendo.
The country is also quite innovative in the food and agriculture industry. Japan is a leader in biochemistry and fermentation processes.
And while agriculture only makes up a little more than 1% of the nation's total GDP, Japan has harnessed the terrace farming system to produce the highest level of crop output per unit area in the world.
That said, Japan lacks its own farmland, and thus is still the second-largest agricultural product importer globally.
Where Japan truly shines is in the automation industry. Japanese factories have pioneered robotics and automation technology, leading to the world's highest labor efficiency.
This affinity for automation impacts more than manufacturing, too. Remote food ordering has been standard in Japan since the 1980s and you can find a vending machine on practically every urban street corner.
Cryptocurrency in Japan
While cryptocurrency is legal in Japan, crypto gains are highly taxed, disincentivizing many foreign investors from holding their crypto assets in the country.
If you're undeterred by such measures, there are nonetheless 23 different cryptocurrency exchange platforms operating in Japan.
Japan has one of the most progressive regulatory climates for cryptocurrency in the world.  Overseen by the Financial Services Agency, Japan's crypto regulations create both benefits and drawbacks for crypto investors.
For the most part, while Japan is crypto-friendly in the sense that it allows for crypto investment, it is best to look elsewhere for crypto investment opportunities and solutions.
Buying Real Estate in Japan
Japan allows foreign investors to enjoy full property ownership, including freehold land, houses, and villas.
Foreign investors have the same rights when it comes to owning land in Japan as local citizens do. As such, there are no limits whatsoever on the kind of properties you can buy in Japan.
This is unique when compared to many other Asian countries which allow property ownership in certain ways, yet don't permit foreign investors to purchase land itself.
A majority of other Asian countries won't allow foreign investors to buy any type landed property, but will allow long-term leases. Or perhaps freehold condominium ownership.
Japan's greater openness to foreign investment in the face of its long-term demographic issues has led to increased foreign real estate ownership in the country.
It's currently the second most popular country in Asia for buying property as a foreigner, second only to Thailand.
When purchasing property in Japan, you'll have to pay a number of fees and taxes, including brokerage fees, acquisition taxes, a stamp tax, consumption tax, registration taxes, city planning and fixed asset taxes, and capital gains tax.
Property ownership will not automatically qualify you to live in the country. Investors who want to live in Japan will need a residence card or passport.
Foreigners must also must acquire an inkan to purchase a property. Investors who live outside of Japan need an affidavit to buy real estate.
Once you own property, you'll have to pay a yearly flat-rate tax of 1.4% and a 0.3% city planning tax.
As mentioned, because Japan is already so highly developed, you probably won't see much appreciation on your investment like you would if you invested in a frontier market such as Cambodia or the Philippines.
When working with property developers in Japan, you should also be prepared for an entirely different real estate investment culture than you would face in your home nation.
Many properties in Japan are new because structures do not last long in an environment which often suffers from natural disasters like earthquakes or tsunamis.
You can read more about the best places to invest in Japan, how to hire real estate agents in the country, what to expect in terms of taxes and more in our guide to investing in Japanese property.
But in general, we don't recommend buying Japanese real estate. You can read more about why in this article.
Private Equity and VC in Japan
Japan has many options for private equity and venture capital. Several of the most prominent venture capital firms in Japan include:
NTT Docomo Ventures
LINE Ventures
Sony Innovation Fund
ITOCHU Technology Ventures
Mitsubishu UFJ Capital
SoftBank Vision Fund
Deepcore Inc
Plug and Play Japan
Business founders and VC funds alike will find lots of financing opportunities across Japan's startup ecosystem. A total US$12B worth of private equity deals are funded each year in Japan.
Nonetheless, only a total of eight unicorns have been founded in Japan to-date, severely lagging behind the United States (396) and China (277).
Should You Invest in Japan?
Despite its shortcomings, Japan remains one of the strongest economies in the world and will continue to wield cultural, political, and economic power into the foreseeable future.
Its relative stability and safety are reason enough for some to choose to invest in the country – be it through real estate, stocks, or setting up a business.
Tourists, food and culture lovers have plenty of reasons to love spending time in Japan. It's one of the best places to get a taste of the modern world after spending time in frontier and emerging markets.
But consider limiting your investments in Japan. The long-term fundamentals simply aren't present here.
Rising debt levels, strict bureaucracy, a declining population, poor business competitiveness, a "unique" property investment culture, and a reputation for being difficult to foreign investors are just a few reasons why not to invest in Japan.
Japanese lawmakers are certainly taking steps in the right direction in an attempt to solve the nation's problems. Yet compared to other countries in the region, even those changes appear to achieve too little, too late in order to save the nation's economy.
Overall, you'll find better investment opportunities elsewhere in Asia. While investing in a lesser-known market may seem like more of a risk, it also comes with greater potential.
Skip the Next Western Recession
Learn the best places to invest - and where to avoid - by downloading our free Investment Cheat Sheet.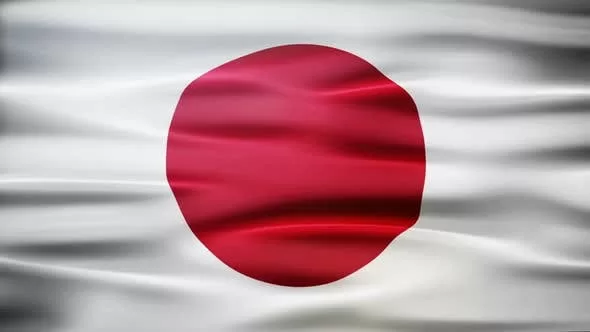 Country Facts: Japan

Population (2023):
125,507,984
Capital:
Tokyo
Currency:
Japanese Yen
GDP (2023):
US$4.937 trillion
GDP Per Capita:
US$39,285
GDP Growth (5 Year Avg.):
0.98%
Average Age:
48.6
Population Growth (Annual):
-0.5%
Unemployment Rate:
2.29%
Urbanization Rate:
91.7%
Skip the Next Western Recession
Learn the best places to invest - and where to avoid - by downloading our free Investment Cheat Sheet.