Located on the southern tip of the Malay peninsula, the city-state of Singapore is so small that it would be easy to miss on a map.
But despite its small size, Singapore became a significant economic powerhouse and acts as Southeast Asia's de-facto financial center.
Singapore was poor and virtually unknown several decades ago. Today, it is a global success story with the 7th highest GDP per capita on earth in 2022.
Ever since the 1960s when Singapore became an independent country, the economy has experienced an annualized growth rate of 7.5% on average.
It may come as no surprise, then, that one out of six households in Singapore are now millionaires. Beyond its wealth, the city-state is also known for ranking among the cleanest cities in the world and has one of the lowest crime rates.
Are you specifically interested in Singapore's property market? If so, our full guide to purchasing real estate in the Lion City is above.
Hundreds of thousands of foreigners and expats have come to call Singapore their home. Many more have flocked here to do business and make investments.
This is one country not to be ignored by anyone looking to invest in Asia's stock, real estate, or private equity markets.
Regions and Districts in Singapore
Because it's a city-state, the entire country is made up of only one city. With a population of approximately 5.5 million and an area of 728.6 square kilometers, Singapore claims the second largest population density in the world.
The city can be divided into regions, including the Central Region, East Region, North Region, Northeast Region, and West Region. Within these five regions, there are 55 planning areas with many unique neighborhoods.
Central is home to Singapore's downtown and central business district as well as major tourist areas, including Chinatown and Marina Bay.
While Central Singapore ideal for anyone looking to be in the middle of all the action, it will come at a cost of S$20,000 per square meter or more.
East Singapore includes a number of different neighborhoods between Central and the Changi Airport. These include residential districts like Serangoon and Ang Mo Kio on the edges of Singapore's northeastern suburbs.
Meanwhile, areas like Bedok and Tampines are more industrial. Yet these areas still boast plenty of options for shopping and nightlife.
East Singapore is a popular expat location due to its proximity to both Central and the airport, as well as the neighborhoods' slightly more affordable housing costs.
However, coastal properties in East Singapore can be as high as the property prices you would find on Orchard Road in Central.
Heading north, the Woodlands and Sembawang neighborhoods border Malaysia along the Singapore Straight. Real estate there is a bit less expensive in comparison to other areas, attracting middle-class Singaporeans and expats.
This region offers a more suburban feel with more greenery and parks and less hustle and bustle.
While you will enjoy more affordable housing, you will also have to deal with a longer commute to Central if you choose to live in Woodlands or Sembawang.
Jurong in western Singapore is one of the densest areas of the city, hosting universities such as Nanyang Technical University (NTU) and National University of Singapore (NUS).
Singapore's only major port, which manages to be one of the busiest in the world despite the country's small size, is also located in Jurong.
You can learn more about Singapore's various neighborhoods and what you should expect to pay in our guide to buying a condo in Singapore.
How to Start a Singapore Company
Singapore is considered one of the best places in the world for operating a business. In fact, the World Bank has ranked it either first or second in its Ease of Doing Business Index every year since 2006.
The country has created an inviting business environment where it is easy to start a business, enforce contracts, register properties, get credit, pay taxes, trade across borders and more.
It is no wonder that Singapore has become such a powerful economic force in the world – the country has embraced business.
There are five different types of entities for incorporation in Singapore:
1. Sole Proprietorships
2. Partnerships
3. Limited Partnerships
4. Limited Liability Partnerships
5. Private Limited Company
Private Limited Companies, Limited Liability Partnerships, and Sole Proprietorships are the best entities when structuring for maximum tax benefits.
Detailed steps of incorporating in Singapore are shown below:
– Get your proposed company name approved by the Accounting and Corporate Regulatory Authority (ACRA).
– Prepare all the company registration documents.
– Register with the ACRA to finalize setting up your Singaporean company.
You'll also need personal documents such as your passport when you are applying to form your company.
Foreign investors are welcome to invest and form companies within Singapore.
Corporate income tax in Singapore is taxed at 17%. Tax incentives are also offered for new startups in the city. Certain industries also receive special tax exemptions.
If you are interested in doing business in the city-state, though, be sure to check out our article discussing how Singapore may no longer be the best place for business in the near future.
Financial Markets and Stocks in Singapore
Singapore has one of the most developed financial markets in the world. It's also one of the most popular markets for financial investments in Asia with nearly 800 stocks listed on the SGX.
The Global Financial Centers Index ranked Singapore as the sixth most competitive financial center in the world in 2020.
Singapore Exchange (SGX) was founded in 1999. It has different divisions for each of its different businesses.
These include SGX Electronic Trading System, SGX Derivatives Trading, SGX Securities Trading, SGX Derivative Clearing, SGX AsiaClear, SGX Reach, and Central Depository Pte Ltd.
Securities include stocks, exchange-traded funds (ETFs), business trusts, leverage and inverse products, daily leverage certificates, real estate investment trusts (REITs), structured warrants, and American depository receipts.
Derivatives include coal, electricity, equities, equity indexes, freight, interest rates, iron ore, oil, petrochemicals, rubber, and FX. In fact, Singapore handles more Forex trading than any other financial center in Asia.
You can also invest in Singaporean companies through index funds and Singapore stock listings on the US and other international stock markets.
Most large brokerage firms, including Fidelity and IB, offer access to Singapore exposure ETFs and individual stocks.
Some of the largest Singaporean stock listings on US exchanges include Asian Pharma, Singapore Airlines, Singapore Telecommunications, and United Overseas Bank.
A few of those equities are sold over-the-counter, while others have secondary and primary listings in the US.
However, one of the major benefits of opening a brokerage account directly in Singapore (besides lower brokerage fees) is gaining access to stock markets all across Southeast Asia – not just those listed in Singapore.
Opening a brokerage account in Singapore gives you direct access to stocks in nearby markets including Thailand, Malaysia, Indonesia, Vietnam, and the Philippines as well.
Emerging and frontier markets will see enormous growth in the coming years and provide greater diversification to your portfolio. Trading via Singapore is the easiest way to buy stocks in these otherwise difficult-to-access countries.
And thanks to the global reach of the city's economy, you can also use a Singapore brokerage account to invest in places like Japan, China, and even Europe.
To help you get started, we've outlined the steps to invest in Singapore stocks and wrote an ultimate guide about buying stocks in Asia.
Singapore's Currency: The Dollar
The nation's official currency is the Singapore Dollar (SGD). As of early 2022, 1.35 SGD is equal to 1 USD.
The Singapore Dollar is one of the fifteen most traded currencies in the world and is considered a hedge against other major international currencies.
Along with other Asian currencies, however, the SGD depreciated significantly over the past decade, falling more than 20% against the US dollar at one point.
In our analysis, though, we still found many reasons to list the SGD as one of the safest currencies in Asia. Singapore's role as a major financial hub for banking and wealth management means that demand for the currency will only continue.
Chinese capital flight and Singapore's strong export numbers will also contribute to the strength of Singapore dollar in the long-term. In fact, the currency is already showing an uptrend.
In reality, there are few safer alternatives in Asia than the Singapore Dollar. Even with its recent depreciation, if you bought and held SGD beginning in the early 2000s, you would have gained above 20% against both the Euro and USD today.
The Singapore Dollar is one of the most stable currencies in Asia and the world. You can rest assured that any assets denominated in SGD will be well-protected from market volatility.
Industry and Business in Singapore
With an average annualized growth rate of 7.5% since the country's independence in 1963, Singapore achieved what is perhaps the fastest development and industrialization in history.
While that growth has slowed considerably in recent years, the city-state's GDP still grew an average of 5.4% over the past decade–an incredible feat for such a developed economy.
For comparison purposes, GDP growth in the United States during that same period averaged 2.1% while the EU barely surpassed 1% growth rates.
Although many service-based industries are growing rapidly, manufacturing has slowed recently. Manufacturers are already making changes that will help them course-correct and return to their regular rate of growth, but it may take time.
Nevertheless, Singapore's strength lies in its ability to innovate and adapt to changing market conditions.
Singapore, in part because of its small size, became proficient at producing high-value goods that take up less space such as pharmaceuticals and refined petroleum.
This is particularly important because one of Singapore's few weaknesses is that it hosts very limited natural resources of its own.
Some of the biggest industries in Singapore include telecommunications, banking, manufacturing, tourism, and transportation.
Other important industries in Singapore are electronics manufacturing, oil refining, chemicals, biomedical sciences, and mechanical engineering.
Additionally, Singapore has the second largest casino gambling market in the world after Macau. It's the largest oil-rig production and repair hub as well.
Singapore's major imports include crude petroleum, refined petroleum, diamonds, gold, and refined copper. Their major exports are refined petroleum, diamonds, gold, refined copper, and raw tin.
Looking to the future, Singapore is set to continue its growth and maintain its place as one of Asia's main financial hubs alongside Hong Kong.
Cryptocurrency in Singapore
Thanks to its stable politics, strong business environment, and solid banking infrastructure, Singapore is one of the most crypto-friendly countries in the world. It has even created cryptocurrencies that are backed by the Singapore Dollar.
There is no doubt that Singapore led the way in accepting blockchain technology, with crypto entrepreneurs setting up exchange platforms, B2B crypto payment systems, investment management services, and new tokens here.
However, Singapore has recently put on the brakes, halting Binance's services in the country and turning down more than 100 licenses for crypto-related businesses.
Singapore aims to remain supportive of the crypto sector but is clearly taking more precautions to avoid any potential risks that the technology presents.
Meanwhile, cryptocurrency exchange and trading remain legal in Singapore. Cryptocurrencies are classified as goods in the country and the Goods and Services Tax (GST) is applied to cryptocurrencies.
Because Singapore has no capital gains taxes, it continues to be a very popular place for exchanging cryptocurrency in Asia.
Buying Real Estate in Singapore
Singapore's real estate market is one of the most expensive in the world due to limited land supply and high demand.
The government has had to frequently implement cooling measures, including increasing transfer taxes and applying restraints on multiple home buyers and foreign investors.
Both groups will pay at least 25% more in taxes than other buyers. Yet even with these limitations, foreigners are still allowed to own condominium units in Singapore with a freehold title.
Foreigners can also purchase and own houses, bungalows, and property under six stories tall with government approval. In most cases, ownership will likely be approved if it benefits Singapore's economy.
In some areas of the city-state, you may need to work harder to find developers willing to sell freehold condos.
For example, many properties in Central are sold on a long-term leasehold basis because developers do not wish to give up this prime real estate. And those who do manage to find a freehold property should expect to pay a premium for it.
Despite the high prices, buying property in Singapore is relatively easy thanks to the country's efficient systems and the fact that English is the official language, which eliminates the need for (and challenges of) working with a translator.
It is also important to note that Singapore has a dual housing market of subsidized and non-subsidized housing. Because of the expensive nature of Singapore's real estate market, the government subsidizes much of the housing for its citizens.
Obviously, foreigners aren't allowed to purchase this type of subsidized housing meant for Singaporean citizens and PRs.
Overall, investing in real estate in Singapore will be pricy yet potentially profitable. Rental yields are low (you can expect a measly 2% to 3%) but capital appreciation is almost guaranteed thanks to the city's status as a global financial hub.
That, alongside continued population growth, will ensure demand while the general scarcity of land will inevitably limit supply.
Private Equity and VC in Singapore
Private equity and venture capital in Singapore play a huge role in the country's economy. The nation is home to more family office assets and VC funds than anywhere else in Asia.
Because of Singapore's highly-developed business infrastructure, it's easy for venture capital firms to navigate and it is a safe place to launch an international startup.
Several of the most successful Singapore startups include Acronis, AirTrunk, Grav, Lazada, Razer, SEA, and Trax.
SEA started as Garena in 2009 and is now worth over S$100 billion today, trading in New York under the symbol NYSE:SE.
According to the ACRA, there are over 400,000 businesses registered in Singapore.
After growing quickly over the past few years, Singapore's private equity has slumped a bit when compared to the growth of its surrounding frontier market countries.
Some of the top private equity and venture capital firms in Singapore according to the Venture Capital and Private Equity Association include:
500 Startups
Gobi Partners
Golden Gate Ventures
JAFCO Investments
Jungle Ventures
KK Investment Management
Monk's Hill Ventures
Quest Ventures
Sequoia Capital
Singtel Innov8
Should You Invest in Singapore?
The Lion City is a great place to invest and do business. We're talking about a country that has already proven itself over the decades as a successful investment destination.
Singapore has been growing for a long time, but is there still room for even more growth?
Many argue that the city-state was a great investment opportunity if you had started investing ten or twenty years ago, but the moment has passed now that the country has become expensive and well-known.
Regardless, there are still plenty of solid investment opportunities in Singapore today… even if there are less than before.
The nation is generally open and welcoming to foreign investors and expats, and it is the only place to make our list of the best countries to invest in 2022 that is not an emerging or frontier market.
While Singapore may not have the same kind of investment opportunities as Asia's frontier markets, it does offer unique benefits only available in a country with the kind of stability, innovation, and infrastructure that Singapore brings to the table.
Skip the Next Western Recession
Learn the best places to invest - and where to avoid - by downloading our free Investment Cheat Sheet.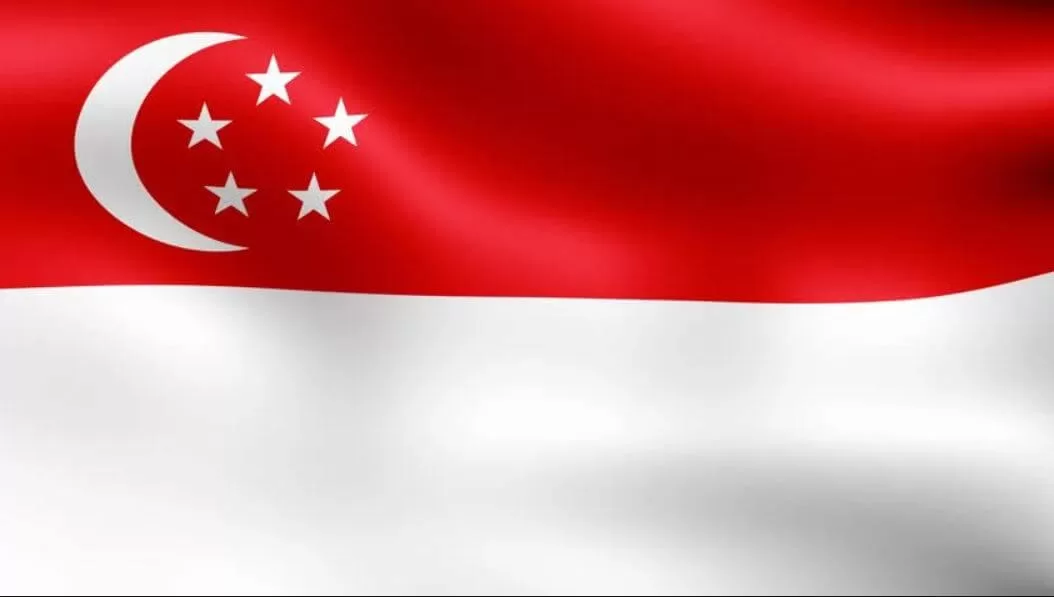 Country Facts: Singapore

Population:
5,704,000
Capital:
N/A
Currency:
Singapore Dollar
GDP:
US$372.1 billion
GDP Per Capita:
US$62,112
GDP Growth (5 Year Avg.):
2.92%
Average Age:
42.2
Population Growth (Annual):
1.1%
Unemployment Rate:
4.1%
Urbanization Rate:
100%
Skip the Next Western Recession
Learn the best places to invest - and where to avoid - by downloading our free Investment Cheat Sheet.