Asia is the only continent in the world where developed, emerging, and frontier markets are located all in one place.
This naturally creates a dynamic investment landscape where frontier opportunities are found alongside world-class banking and investment infrastructure.
Hong Kong is at the heart of it all, supporting investment throughout the region and serving as the gateway between the East and West, a role it has carried out for over a century.
With its roots in trade, Hong Kong has grown to become one of the largest financial hubs in the world, ranking alongside places like London and New York.
Though this former British colony is now technically part of communist China, Hong Kong's position as a special administrative region gives it the benefits of the "One Country, Two Systems" policy of mainland China.
Are you specifically interested in buying property in Hong Kong? If so, click above to read our full guide about the city's real estate market.
For decades, Hong Kong has taken advantage of this by creating a business-friendly environment, offering low taxes, and capitalizing on its strategic location and position in the world.
Expats and Chinese mainland citizens alike have flocked to Hong Kong for the freedom and opportunities it offers.
This, in turn, has driven up the cost of real estate, making property in Hong Kong the most expensive in the world and a popular means for the rich to store their wealth.
However, while Hong Kong has long enjoyed its own government, freedom of the press, and very little censorship, Beijing has begun to expand its influence over the island, and investors and corporations are becoming anxious.
Rising costs, a US-China trade war, and a strong home-country bias have caused numerous investors and businesses to leave both China and Hong Kong in recent years, leading to a significant drop in FDI and rising uncertainty about HK's future.
Cities and Towns in Hong Kong
Hong Kong is quite large for a city-state. In fact, it is four times bigger than Singapore. But with a population of 8 million people in one city, Hong Kong can become congested.
Thankfully, the government has developed solid infrastructure to support Hong Kong's considerable population, even investing in the construction of one of the longest bridges in the world to connect Hong Kong to Macau.
Hong Kong's public transport (the MTR) is fast, clean, timely, and one of the best public transport systems in the world. Because of the city's congested nature, ease of access to the MTR is important for property investors to keep in mind.
Though none of the neighborhoods of Hong Kong can be considered cheap, each one does have its pros and cons. Generally, prices go down as you move away from Hong Kong's central business district.
Below are the five main regions of the city that are worth your consideration, namely: Central, North Point, Jardine's Lookout, Repulse Bay, and Kowloon.
Wan Chai / Central / Mid Levels
Wan Chai and Central are home to Hong Kong's main finance and commerce hubs. Mid Levels offers quick access to both districts via escalator as it is located on the lower part of Victoria Peak.
Condos in central and houses on Victoria Peak are some of the most expensive properties on the globe, but they may still be worth the investment if you are looking to invest in real estate as a store of wealth.
There is a greater entrepreneurial focus on smaller companies in Wan Chai compared to Central. Among the three districts, Wan Chai is the cheapest option, but it is still very expensive.
North Point
East of Wan Chai is North Point, a popular local neighborhood among expats as it provides direct access to the offices, malls, and restaurants available downtown.
Partly because it does not boast many of its own modern amenities, some would describe North Point as "run down", especially in comparison to Central.
Nonetheless, the apartments there are in good condition, offering a desirable combination of value and close proximity to central.
Additional pros when it comes to investing or living in North Point, include its unique traditional vibe, excellent Cantonese food, and markedly lower real estate prices than in nearby districts.
Jardine's Lookout / Happy Valley
Also located on Victoria's Peak, both Jardine's Lookout and Happy Valley are some of the priciest areas of Hong Kong. They offer up incredible views of both the city skyline and Victoria Harbor, while also providing the convenience of easy access to downtown.
They offer a high level of seclusion, as well. Of the two, Jardine's Lookout is more exclusive, with large multi-million-dollar homes, but either way you go, both districts are some of the best places to live in Hong Kong.
Repulse Bay / Stanley
Located to the south, Stanley and Repulse Bay are home to some of the nicest beaches and breathtaking ocean views in Hong Kong.
Add world-class restaurants and international schools to the mix and it is easy to see why these neighborhoods draw both locals and expats alike.
Repulse Bay is especially popular with wealthy Chinese businessmen while Stanley's trendy vibe attracts more western foreigners.
Neither neighborhood has quick access to the MTR, though. While a metro line is currently under construction, there is no easy way to get downtown from Repulse Bay or Stanley at the moment. To some people, that's part of its appeal.
Kowloon
If you are looking for a family-friendly neighborhood with access to international schools and easy access to downtown, consider Kowloon, a peninsula just across the harbor from Hong Kong island.
Property prices in Kowloon Tong and New Kowloon to the north are lower than in many parts of Hong Kong, but real estate in the south of Kowloon closest to Victoria Harbor can cost as much as a condo in Central or Wan Chai.
How to Start a Hong Kong Company
Hong Kong has long been one of the best places to start a company thanks to its free-market orientation.
The city remains a record holder for the world's freest economy and has scored within the top four of the World Bank's Ease of Doing Business Index since 2007.
As the gateway to Asia, Hong Kong is also one of the top five busiest container ports in the world.
Perhaps of even greater appeal though, Hong Kong has a very business-friendly tax system. Not only does Hong Kong have zero estate and capital gains taxes, but if structured properly
Offshore companies incorporated in Hong Kong can also pay zero income tax (as long as they do not serve local customers).
And even if they're registered locally, the profits tax rate is a low 8.25% on the first HK$2 million of profits and 16.5% on everything beyond that.
Presently, there are over 1.4 million registered companies in Hong Kong. With that much experience, it is no surprise that the process of starting a company in Hong Kong can be completed in one hour online (or within four days if done via mail).
There are several types of companies in Hong Kong available to foreigners. If you have incorporated a business elsewhere, a Branch Office or Representative Office may be the best option.
Yet the most popular and advantageous legal entity is the Limited Company, which allows 100% foreign ownership, protects personal assets from business risk, and comes with straightforward processes for transferring ownership and raising funds.
To incorporate as a Limited Company in Hong Kong, you must have the following:
Director: You must have at least one director. They can be a Hong Kong resident or non-resident. Nominee directors are allowed and the number of company directors is unlimited.
Shareholder(s): You must have at least one shareholder. The sole director can act as a shareholder. They can be a resident or non-resident. Nominee shareholders are allowed.
Company Secretary: The company secretary must be a local Hong Kong individual or company. The director cannot be the secretary.
Registered Address: You must have a residential address to incorporate as a Limited Company. A PO Box is not allowed.
Share Capital: Minimum HKD 1, unlimited max.
There are only two main steps to starting a Limited Company in Hong Kong:
File an application for approval of the company name with the Companies Registry (the name can be Chinese, English, or both)
Submit all required documents to the Companies Registry (CR)
Application form (signed by the authorizing partners)
Articles of Association
Copies of the IDs for all corporate directors and shareholders: A copy of a passport for non-residents or a copy of Hong Kong ID cards for HK residents
Proof of residential address
Registration Fee: All paperwork and fees can be submitted through Hong Kong's 24-hour Companies E-registry
Once you have registered a company in Hong Kong, you will also need to do the following:
Apply for business licenses and permits: These must be registered within one month after setting up the company and can be attained in 2-8 weeks following registration. You can view the government websites to determine which permits and licenses your company may need.
Open a corporate bank account: You can run your Hong Kong company with a bank account from any country, but if you want to use Hong Kong bank accounts, be prepared to submit extensive paperwork for your company.
Annual maintenance filing: While the requirements vary depending on the type of business structure and whether you are a registered foreign company that isn't based in here or fully local one, every corporate entity doing business in Hong Kong must file an annual return under the Companies Ordinance (CO) and file a tax return to the Inland Revenue Department (IRD) with audited accounts.
Financial Markets and Stocks in Hong Kong
As Asia's de facto financial center, Hong Kong's financial services industry is rivaled by few and facilitates the flow of money across Asia and much of the world.
Its regional banks provide capital, stability, and global experience to local emerging and frontier markets while also luring vast amounts of foreign investment to its own shores.
Hong Kong has several banks on the list of strongest banks in the world, and Hang Seng Bank ranks number one as the most well-capitalized bank.
Trading stocks in Hong Kong is easy to do via a local brokerage account, not only giving you access to Hong Kong's stock market but also many other exchanges in countries like Thailand, Indonesia, the Philippines, and mainland China.
The Hong Kong-Shanghai Stock Connect allows investors to buy stock in Shanghai via Hong Kong and vice versa. The Shenzen Stock Exchange was added to this connection in 2016, as well.
You can invest in Hong Kong without a local brokerage account. Generally though, buying equities here with a foreign broker will subject you to large fees and high commission rates.
Opening a brokerage account in Hong Kong will significantly reduce these fees and allow you to invest in undiscovered opportunities and more markets, and it's possible to do so remotely.
We list our favorite Hong Kong brokerage accounts here in our guide to setting up a brokerage account in Hong Kong.
Despite its international nature, the Hong Kong Stock Exchange is only the third-largest in Asia and fifth in the world for per market capitalization.
Regardless, Hong Kong is ranked as the most active market in the world for initial public offerings, and foreign companies list themselves in Hong Kong as a secondary listing more than anywhere else in Asia.
Investing on the Hong Kong Stock Exchange allows you to trade equities from Malaysia, Japan, the UK, the US, and more.
Hong Kong's Currency: The Hong Kong Dollar
As a Special Administrative Region of the People's Republic of China, Hong Kong has been allowed to have its own currency–the Hong Kong dollar.
Ranked as the ninth most traded currency in the world, the Hong Kong dollar has been loosely pegged to the US dollar at a rate of HK$7.8 to US$1 ever since 1983.
In this linked exchange rate system, the exchange rate is closely monitored by the Hong Kong Monetary Authority, which controls the supply and demand of Hong Kong dollars.
When the rate is below 7.8, the banks convert USD for HKD from the HKMA, and vice versa when the market rate is above 7.8.
Because of this self-correcting system, the Hong Kong dollar is backed by one of the largest foreign exchange reserves in the world, with over seven times the amount of money supplied in circulation.
However, use of this system also means that Hong Kong gives up its independent ability to adjust monetary policy since the HKMA raises and cuts interest rates in direct response to the US Federal Reserve's rate changes.
There have been recent debates about whether to peg the HKD with the Chinese Renminbi instead of the US dollar, or a mixed basket of different international currencies in Asia and elsewhere.
This possibility, along with the growing influence of mainland China over Hong Kong, has contributed to the many misgivings about the future of Hong Kong.
Currently, Hong Kong's currency is near the weak end of its 7.75-7.85 trading range, which could further provoke capital outflows from the city-state.
Industry in Hong Kong
Hong Kong is a highly developed free-market economy supported by free port trade, low taxation, and well-developed international financial markets.
From 1995 until 2019, it ranked as the world's freest economy, but social turmoil and political uncertainty have begun to threaten that reputation in recent years.
The city's four key industries are Financial Services, Trading and Logistics, Tourism, and Producer and Professional Services.
In total, the above four industries have been the driving force of Hong Kong's economic growth generating over US$1.5 billion per year and employing almost 1.8 million people.
Trading and logistics is the largest sector, involving everything required to transport raw materials, goods in progress, and finished commodities.
Meanwhile, financial services covers everything from asset management to banking, and from stock brokerage to insurance and more.
Professional and Producer services include B2B services as well as a wide array of professional services such as accounting, legal, scientific research, auditing, management, advertising, technology-related services, etc.
Tourism is the fourth largest contributor to Hong Kong's economy. Other industries include educational, medical, and testing and certification services, and creative sectors.
Despite Hong Kong's strong economy, we recently ranked it as one of the worst places to invest in Asia. In fact, it is precisely because it is developed that Hong Kong is not a promising investment market.
Asset prices are beyond reasonable levels. Hong Kong real estate is the world's most expensive and rental yields are a measly 1.5% on average, which is below the rate of inflation!
If you want the security of investing in a developed market, we recommend Singapore. While real estate is still quite expensive there, cost per square meter is half of Hong Kong prices. Singapore is also growing faster than Hong Kong.
The US-China trade war is one of the biggest economic issues at present, impacting Hong Kong's manufacturing, damaging its international reputation, and reducing business confidence.
That said, Hong Kong will likely maintain many of its strengths as Asia's financial center. While we cannot predict the future, Hong Kong has managed to weather many storms before.
Yet from an investment perspective, Hong Kong was never your best option in Asia to begin with.
Cryptocurrency in Hong Kong
Hong Kong was an epicenter for blockchain, Bitcoin, and crypto businesses from the very beginning.
Many early adopters and innovators in crypto got their start in Hong Kong, building on the foundation of one of the world's strongest finance and entrepreneurial ecosystems.
Exchanges like Crypto.com, BitMEX, Bitfinex, OSL, Bit-Z, CoinFLEX, Liquefy, BitSpark, Gatecoin, Equitybase, OKEx, FTX, VC Kenetic, Block.one, Galileo Platforms, and many others all have roots in Hong Kong.
One of the most notable developments to come from Hong Kong is Tether, the largest stablecoin in the world.
This affinity for crypto innovation and adoption is equally reflected in Hong Kong's population.
Almost one-third of Hong Kong residents have participated in the crypto market in one way or another, ranking only behind the US in terms of engagement with crypto assets.
As noted by Forbes, Hong Kong saw $60 billion worth of incoming cryptocurrencies in a single year. This was facilitated, in part, by the many Bitcoin ATMs across Hong Kong, as well as online and over-the-counter exchanges.
However, the regulatory uncertainty and travel restrictions impacting the rest of Hong Kong's economy have caused unease in the digital assets industry, as well, and are forcing many crypto investors to seek more welcoming jurisdictions.
Crypto.com and Egonex Group both moved their headquarters from Hong Kong to Singapore recently, the latter citing Hong Kong's ban on crypto derivatives and limits on trading services to professional investors as its motivation for the move.
Many other firms have either left Hong Kong, downsized, or have backup plans.
For years, Hong Kong has had very lax legislation regulating cryptocurrency. It designated crypto as a virtual commodity and did not consider it as legal tender or securities, but beyond that, there was very little to limit the crypto industry.
Now, though, Hong Kong is beginning to establish the regulatory framework for digital assets. The government has instituted a voluntary licensing regime, but the only firm that has been granted a license so far is OSL.
The government is now considering a compulsory licensing regime for exchanges that offer virtual asset trading and is proposing to limit exchanges operating in the city-state to professional investors.
The full bill has not become publicly available, so many details are still unclear, but Hong Kong legislators plan to have new crypto regulations in place by the end of 2023.
In the meantime, two papers were recently published addressing stablecoins and crypto-related exchange-traded funds, shedding some light on what that legislation will look like.
While the goal of regulation is to deliver a high level of investor protection in digital assets, it is evident that whatever legislation is eventually introduced will place more limitations on the crypto industry in Hong Kong than in the past.
Buying Real Estate in Hong Kong
Hong Kong's advantageous location off the Chinese coast and its world renown in trade and finance have long attracted foreigners and wealthy Chinese investors and businessmen to the city-state.
This high demand for real estate on a small island with limited space has made Hong Kong the most expensive city in Asia. It has ranked first for over a decade and will likely maintain that spot, even if real estate prices cool down.
Real estate is currently going for US$25,000 per square meter (roughly US$2,400/sq. ft.). Even purchasing a parking spot will put you back more than half a million dollars.
Even at those exorbitant prices, foreigners are not technically able to own freehold property in Hong Kong. Not even locals are able to own freehold land in Hong Kong, in fact.
Instead, all land is owned by the government and buyers purchase long-term land use rights from the state under a system of leasehold ownership. In Hong Kong, these leases last anywhere from 50 to 999 years.
Some uncertainty persists regarding this land lease legitimacy following the end of China's "One Country, Two Systems" policy in 2047.
Locals believe the government will renew all leases at that time, and Beijing has insisted that this will be the case, but the current situation in Hong Kong casts doubt on that assumption.
In general, we recommend avoiding leasehold property in any country simply because there are so many better investment options.
All other things equal, it's risky to invest in an asset that you can't ever truly own. Look globally at other opportunities instead, unless you're specifically set on buying property in Hong Kong for other reasons.
If you want to permanently live in Hong Kong, then you will likely need to purchase a home, but unless you are a high-net-worth individual aiming to use Hong Kong property as a store of value, there are better investments throughout Asia.
Many of the benefits found in Hong Kong's real estate market are available elsewhere in jurisdictions where there is no concern about mainland China stepping in.
If you are still interested in purchasing property in Hong Kong, we recommend you begin by reading up on the best property developers in China.
We also have a full guide to Hong Kong property to learn more about real estate taxes, hiring real estate agents, realtor fees, and ultimately, how to determine if HK's real estate is a good investment for you.
Private Equity and VC in Hong Kong
Hong Kong has the second largest private equity market in Asia, with 19% of the total capital pool of Asia.
There are over 500 private equity firms in Hong Kong, with most coming from abroad from countries like Australia, India, Singapore, Japan, and Korea.
Hong Kong has consistently ranked among the top three countries in the world for IPO fundraising. Back in 2019, total VC assets under management in Hong Kong reached a milestone of HK$1.2 trillion (US$150 billion).
The Hong Kong government provides many services and funding to promote startups in the city-state. For one, they have created the Hong Kong Venture Capital and Private Equity Association (HKVCA).
They also offer grants to small businesses, run startup programs like HKTDC that provide startup services like operational management and sales promotions
InvestHK is the leading government organization that helps foreign entrepreneurs set up in Hong Kong. The government has also contributed roughly HKD 5 billion to the Technology and Innovation fund to encourage venture capital flow to startups.
Hong Kong is overflowing with foreign capital thanks to this business-friendly approach and transparent legal system.
Hong Kong's private equity firms invest in venture capital, focusing on small, startup, and emerging firms in need of funds to stimulate their growth. They also offer other investment services, such as leveraged buyouts, growth capital, and distressed investments.
With over 500 private equity firms in Hong Kong, there are too many to list here. Here are fifteen of the best ones, ranked in no particular order:
ACA Capital Group Limited
Affinity Equity Partners Limited
Alibaba Entrepreneurs Fund
Arbor Ventures
Blue Ocean Capital Advisors Limited
Brinc
BVCF Management Ltd.
Click Ventures
Goldman Sachs
HNA Group (International) Company Limited
Horizon Ventures
Ion Pacific Limited
Latitude Capital Management
Sequoia Capital China Advisors Limited
WNJ Ventures
Should You Invest in Hong Kong?
Developed economies like Hong Kong are crucial to the development of Asia as a whole as they feed investment, employment opportunities, and infrastructure for the whole region.
Asia is the only continent where you can find all three types of markets, with world financial hubs like Hong Kong situated next to populous, high-growth economies like Vietnam.
Mutual funds, crowdfunding, private placements, property funds and other financial tools are much easier to find in Asia than in regions like Latin America.
Thanks in large part to Hong Kong, emerging and frontier markets in Asia have superior investment opportunities when it comes to capital appreciation, dividend yields, and rental income.
But just because HK plays such an essential role in Asia does not automatically make it the best place to invest.
Hong Kong real estate has high entry costs, low rental yields, and disadvantageous foreign ownership laws.
Investors aiming to make money can find greater yields and appreciation potential in other countries in Asia where they can own property on a freehold basis.
However, while you should probably stay away from real estate in Hong Kong, the city is still an attractive place for international investors.
Current turmoil aside, it's still incredibly easy to start a company in Hong Kong and gain the many tax advantages of running a Hong Kong company.
Perhaps most importantly, opening a Hong Kong brokerage account is easily the best way to trade stocks in Asia.
In the end, the answer to whether you should invest in Hong Kong depends on your investment goals. As the financial powerhouse that it is, you will certainly have some involvement with the jurisdiction if you plan to invest and do business in Asia.
Skip the Next Western Recession
Learn the best places to invest - and where to avoid - by downloading our free Investment Cheat Sheet.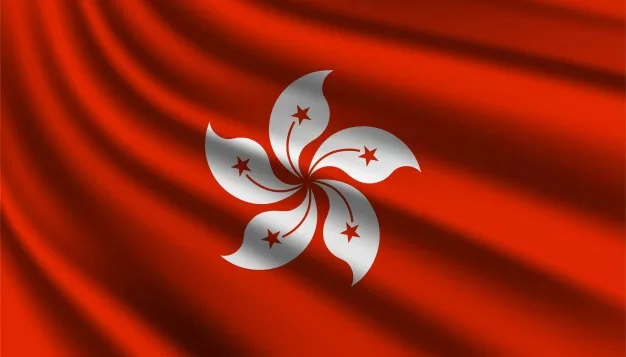 Location Facts: Hong Kong

Population (2023):

7,491,609

Capital:
N/A
Currency:
Hong Kong Dollar
GDP (2023):
US$369.2 billion
GDP Per Capita:
US$49,800
GDP Growth (5 Year Avg.):
2%
Average Age:
44.8 Years
Population Growth (Annual):
0.8%
Unemployment Rate:
3.63%
Urbanization Rate:
100%
Skip the Next Western Recession
Learn the best places to invest - and where to avoid - by downloading our free Investment Cheat Sheet.