Malaysia is one of the most vibrant and diverse countries in Southeast Asia. Increasingly, it's becoming a top choice among foreign real estate and stock investors.
The country split into two parts geographically, with Peninsular Malaysia located just south of Thailand and East Malaysia located on the island of Borneo, separated from Peninsular Malaysia by the South China Sea.
Malaysia's close proximity to Singapore just south of the peninsula has naturally benefited the nation's economic growth. In fact, the Malaysian government plans to become a developed economy before the year 2030.
There's a good chance that they will achieve this goal. Malaysia is already the third richest nation in ASEAN and it enjoys a healthy trade surplus, a strategic location along the Strait of Malacca, a growing population, and a rising middle class.
If you're primarily interested in Malaysia's real estate market, click above to read our full guide about buying property in Malaysia.
Malaysia is home to one of the most diverse ethnic groups in Asia with prominent Chinese, Indian, and Malay populations. The main religion is Islam with about 60% of people identifying as Muslim, although freedom of religion is protected.
Thanks to its colonial history, English is widely spoken – especially in larger cities like Kuala Lumpur and Penang.
Over time, these factors have combined to create a welcoming environment for more and more foreigners and expats who have begun to incorporate, invest in, or even move to Malaysia.
Malaysia: Fully Open to Foreign Investment
Several factors help make Malaysia a unique investment destination. Yet most notable is the ability to easily own freehold land and houses as a foreign buyer.
Nearby countries in Asia, including Thailand and the Philippines, only permit foreign ownership of condominium units. Land and houses are absolutely off-limits unless you're a local citizen.
Fortunately, Malaysia isn't like its neighbors and remains significantly more open to foreign real estate ownership.
You're allowed to own houses, villas, townhomes and similar types of landed property in Malaysia on a freehold basis. Even if you're a non-resident.
Starting a company in Malaysia is equally simple. Foreigners can own 100% of shares in a locally incorporated business in the vast majority of cases. Once again, this isn't the case in many other Asian countries.
Buying stocks in Malaysia is possible by opening a brokerage account in a nearby financial hub such as Singapore. You must be a resident or citizen of Malaysia to trade stocks here directly.
Cities and Towns in Malaysia
Malaysia is divided into 13 states and three federal territories. The capital city of Kuala Lumpur is not only the largest and most developed city in the country but one of the most diverse and international cities in all of Asia.
With a population of 7.2 million people, Kuala Lumpur is home to a large expat community. However, there are many other midsize cities such as Georgetown, Kota Kinabalu, Johor Bahru, Ipoh, Malacca City, and Kuching that are also popular.
Kuala Lumpur, or KL as it is often called, is one of the most important cities in the world for Islamic banking and has one of the largest oil and gas industries in Southeast Asia.
Tourists and investors from all over the world visit the city and Indians, Malays, Chinese, and westerners have all come to call it home. Expats typically buy real estate in KL City Centre (KLCC) or KL Sentral.
KLCC hosts megamalls, condos, office buildings, hotels, and the impressive Petronas Twin Towers.
Because of its ideal central location and high level of development, KLCC is one of the most sought-after (and expensive) residential neighborhoods in Kuala Lumpur. It is a great place to connect with other expats and there is always something to do.
Property prices will continue to rise in KLCC, making it a good place for investment. Regardless, you can find lower prices by moving farther from the city center. You'll also get away from congestion and noise inherent in such a busy area of the city.
One such neighborhood is KL Sentral, which is a master-planned business district. It allows convenient access to elsewhere in Malaysia via the central train station, as well as the airport rail link that takes you to both of Kuala Lumpur's main airports.
Property prices are lower in KL Sentral, but you will still find an abundance of hotels, luxury condos, and offices.
While there is less entertainment and nightlife here, there are several top tourist attractions, including multiple museums and the Botanical Gardens. If that is not enough to keep you entertained, KLCC is just a short metro ride away.
Plus, thanks to its proximity to the airport, this is another location that attracts numerous expats, making it easier for you to connect with peers. You'll still have to deal with the noise of construction, tourists, and a very active public transit though.
If you're more interested in the suburban lifestyle, Damansara, Bangsar, and Mont Kiara are all about a 15 minute drive from the city center.
The 3 neighborhoods mentioned above are all equally popular with the expat community due to their good international schools, western amenities, low crime rates, restaurants, and relative affluence.
Likewise, these family-friendly areas are noticeably more affordable (and quieter!) than KLCC and KL Sentral.
For those looking for a lively nightlife, a younger expat population, and easy transportation, it's best to look elsewhere. But for families who want quiet, safety, and quick access to the city, these suburbs fit the bill.
The last neighborhood worth mentioning is Petaling Jaya. Property prices are much lower there, making it an ideal location for those needing a larger home.
Generally speaking, KL suburbs still have plenty of malls, restaurants, international companies, and even theme parks – even if they're quite far from the city center and spread out.
To learn more about these locations, be sure to check out our article on how to buy a condo in Kuala Lumpur.
Moving outside of Kuala Lumpur, you can also find large expat communities in the state of Penang, especially in popular tourist areas like Georgetown that offer a beachfront atmosphere.
Gurney Drive in Georgetown – locally known as "Millionaire's Row" – is lined with large malls and oceanfront condos. You can discover more investment locations in this popular region of Malaysia in our article on how to buy a condo in Penang.
And you can learn more about the upcoming megacity of Johor Bahru, located just across the strait from Singapore, as well as promising investment locations like Kota Kinabalu and Kuching in our ultimate guide to investing in Malaysian property.
How to Start a Malaysia Company
It's rather simple to form a company here. In fact, Malaysia ranks among the easiest places in Asia to start a business. Foreigners are actively encouraged to invest here.
There are five main types of companies in Malaysia: Limited Liability Partnership (LLP), Partnership, Private Limited Company, Public Limited Company, and sole proprietorship.
The Private Limited Company Structure (Sendirian Berhad) is the most commonly used structure in Malaysia.
Another option is to incorporate in Labuan, an island located off the coast of Borneo in East Malaysia.
Labuan is a top Asian tax haven, though not well known. Incorporating in Labuan rather than incorporation with a Sendirian Berhad company in Malaysia comes with many tax benefits and fewer industry restrictions.
You can set up a Labuan company with only one director and one shareholder, both of which can be foreigners.
Holding companies incorporated in Labuan enjoy zero taxes on all earnings sourced outside of Malaysia while businesses that trade with the public are subject to a minimal flat rate of 3%.
With that said, a Labuan company is not the right fit for everyone. If you are looking to incorporate in mainland Malaysia, you can use the detailed steps for incorporating using a Sendirian Berhad company shown below:
– Register an account on the My Company ID Portal.
– Validate your account via email and activate it at the nearest Companies Commission of Malaysia (SSM) center.
– Provide required directors' and company shareholders' information.
– Submit your finalized application.
– Pay the business registration fees.
– After confirmation, a company secretary must be appointed within 30 days.
There may be more steps and requirements depending on the specific industry and sector your business falls under as some industries in Malaysia come with certain restrictions.
International investors are encouraged to invest in specific industries, including agriculture, education, energy (petrol, oil, and gas), finance and banking, and tourism.
Corporate income tax in Malaysia is 24% but varies depending on the industry. Withholding tax is 10% and interest is taxed at 15%. Capital gains tax ranges from 0% to 30%.
There are tax incentives for small and medium enterprises, manufacturing companies, and encouraged industries companies. Companies with an income of 2.5 million MYR or less per annum are classified as small and medium enterprises.
Small and medium enterprises are taxed 20% on the first 500,000 MYR and 24% on all income after the 500,000 mark. Small and medium enterprises don't have to pay taxes for the first five years of operations after they are newly formed.
There are plenty of options for where you can set up your Malaysian company. First tier cities in Malaysia, such as Kuala Lumpur, Penang, and Johor Bahru, have greater competition and higher business costs.
Financial Markets and Stocks in Malaysia
Malaysia's financial markets have been developing since the 1930s. The Malayan Stock Exchange was established in 1960.
In the 1970s, the Kuala Lumpur Stock Exchange became the nation's sole equity exchange and was renamed the Bursa Malaysia in 2004.
Today, the Bursa Malaysia is the only stock exchange in Malaysia and is the third biggest stock exchange in Southeast Asia with a market capitalization of US$7 billion.
The Bursa Malaysia is a fully integrated exchange with more than 1,000 publicly listed firms as well as REITs, ETFs, bonds, derivatives, equities, indices, Islamic Markets, the Labuan International Financial Exchange, and other securities.
However, not everyone can invest directly in the Bursa Malaysia. In fact, you must be a Malaysian resident to open a bank or brokerage account in the country.
If you are not a resident, you can still invest in Malaysian companies through index funds and Malaysian stock listings in the US and other international markets.
Most international brokers offer access to Malaysia exposure ETFs. Individual stocks are also listed on the US stock markets.
If you want something more local with better fees, you can set up a brokerage account in Hong Kong or Singapore.
A brokerage account in Asia will give you access to trading stocks in Malaysia and other markets throughout the region, including Thailand, Indonesia, Vietnam, and the Philippines. You can learn more about how to buy stocks in Asia here.
Malaysia's Currency: The Ringgit
The official currency of Malaysia is the Malaysian Ringgit (MYR). Malaysia used to use the Malaya and Borneo dollar until they were replaced by the Malaysian Dollar in 1967. In 1993, the Malaysian Dollar was replaced with the Malaysian Ringgit.
The value of the ringgit rose and fell throughout the 90s. From 1997 to 1998, it lost 50% of its value in USD terms. The US pegged the ringgit until 2005. Capital flight was stopped when the ringgit was designated as non-tradable outside of Malaysia.
Since then, the ringgit has been a floating currency. It has appreciated in value since the peg ended.
As of mid-2023, one US dollar equals about 4.40 Malaysian ringgit. Capital controls were partially removed to provide incentive for foreign investors.
While we warned against investing in the ringgit several years ago before it hit rock bottom, it now has nowhere to go but up. We currently rate the currency a buy and even listed it among the safest currencies in Asia.
Malaysia's ringgit has been remarkably stable over the past five years, despite falling oil prices, and has outperformed the UN's Special Drawing Rights by 7.37%.
The one catch is that it is illegal to hold Malaysian ringgit outside of Malaysia, so you will need to have a Malaysian financial account before you can invest.
Industry in Malaysia
Malaysia saw drastic economic growth as the country grew its industry and exports. It now ranks as one of the top export countries in Asia and produces many different commodities.
The top exports in Malaysia include aluminum, coconut oil, palm oil, and refined and crude petroleum.
Malaysia's major oil reserves are located in offshore fields in the Sabah Basin, Malay Basin, and Sarawak Basin. Petronas is the national oil company in Malaysia and is the 69th biggest company in the world with assets over US$169 billion.
Interestingly, 90% of all palm oil production in the world takes place in Malaysia and Indonesia. Palm oil is one of the most important products that come from the agriculture industry in Malaysia.
Other top industries in Malaysia include electrical and electronic components, automotive, construction, defense, finance and banking, tourism, and medical tourism.
In fact, Malaysia has some of the best healthcare in the world with its advanced yet affordable medical technology and hospitals. Thousands of foreigners travel to Malaysia to receive medical care each year.
For many decades, the Malaysian economy struggled with diversification as it relied heavily on the oil industry.
Regardless of Malaysia's difficulties, it has successfully diversified away from commodity exports and now has a strong service industry, including finance, business services, high-tech manufacturing, and other knowledge-based industries.
Malaysia is the third richest nation in Southeast Asia with the sixth largest economy. The rising middle class enjoy a high standard of living almost on par with a developed country.
And while GDP growth has been shrinking rapidly in recent years, Malaysia's economy still performs better than some emerging markets.
Malaysia is also on the winning end of capital flight from the Middle East, which combined with its oil reserves, strategic location, and business-friendly policies, has placed it among one of the best places to invest in Asia in 2023.
Cryptocurrency in Malaysia
It's legal to use cryptocurrency in Malaysia, but it isn't widely used among locals as of 2023.
Nonetheless, crypto is beginning to gain popularity here. Three Recognized Market Operators (RMOs) have been approved and are now on the list of registered digital asset exchanges.
In Malaysia, cryptocurrencies are considered securities and are regulated by the Securities Commission of Malaysia.
The government is generally supportive of digital assets – a good sign for the future of bitcoin, ethereum, and other types of crypto in Malaysia.
Buying Real Estate in Malaysia
Malaysia is one of the only countries in Southeast Asia where foreigners are allowed to buy and own land. Indeed, it may be the easiest place on the whole content for foreign property ownership.
In other Southeast Asian countries, foreigners may be able to purchase the building, but not the land the building resides on. For example, in Thailand, foreigners can only own freehold condominium units.
Because of that, foreigners can only buy property in certain cities where these units are available. Foreign investment options are thus limited in many Asian real estate markets.
Thankfully, foreign property investors aren't anywhere near as limited in Malaysia compared with elsewhere in the region.
Not only can foreigners invest in a variety of different buildings, townhomes, condos, and homes in cities and towns throughout the country but they can own the land on which those properties reside.
That doesn't mean there aren't any restrictions at all. While there are fewer restrictions for foreign investors in Malaysia, they still cannot own land in areas designated as "Bumiputra only" – "Bumiputra" meaning ethnic, Muslim Malays.
Foreign property buyers also face a minimum purchase requirement when investing in Malaysia. This is to keep foreigners from buying low-cost properties and driving up home values.
The minimum purchase requirement as a foreigner varies based on the specific region you're buying property in. Prices are RM1 million in most areas and RM2 million in Selangor.
If you choose to invest in rental properties in Malaysia, you will be subject to a flat tax of 25% as a non-resident (in comparison to the 20% rate applied to Malay residents).
You should additionally be prepared to pay the 30% real property gains tax when selling a property within five years of purchase, or 10% if sold after that point.
Some great cities to consider for investing in property include Kuala Lumpur, Johor Bahru, Kota Kinabalu, and Kuching. If you want long-term appreciation, you should consider the island of Penang due to land scarcity.
Overall, property prices are low in Malaysia. There is less attention on the Malaysian real estate market from international investors and there is a current oversupply of condos in places like Kuala Lumpur.
This is appealing because it means you can get in at low prices but it also contributes to low rental yields, which are currently around 3%.
If you are looking for high rental yields or currency appreciation rates, you would do better to look elsewhere in Southeast Asia. Yet if you're seeking long-term appreciation, this may be the perfect real estate play for you.
Malaysia's real estate market is currently undervalued, hosting some of the cheapest property in Southeast Asia despite ranking as one of the wealthiest countries in the region.
As Malaysia's population grows (and it's bound to do so in the coming decades), anyone who got in while the prices were low will benefit immensely over the long term.
Even if you're not interested in the investment aspect, there are other benefits to buying real estate in Malaysia.
For instance, purchasing property there can lead to receiving a long-term visa through the Malaysia My Second Home (MM2H) visa program.
With proper planning, you can use this residence to enjoy living tax-free in Malaysia.
Best of all, it remains easy to invest in Malaysia property. English is widely spoken, the government provides a secure and well-documented titling system, and there are many online real estate portals that you can use to look for property.
You can read more about investing in real estate in Malaysia in our full guide here.
Private Equity and VC in Malaysia
Malaysia has become a great hub for startups. Many companies have started here and have grown over the years.
Today, there are more than 10,000 large private businesses in Malaysia and an even greater number of small and medium enterprises.
iFlix is a Kuala Lumpur video subscription service founded in 2014. As of 2023, iFlix claims over 25 million active users.
Other successful Malaysian startup companies include:
Carsome
Dahmakan
iMoney Group
Jirnexu
Kaodim
Storehub
This isn't a complete list by any means. Malaysia is home to well-over a hundred venture capital groups as of 2023.
Petronas Corporate Venture Capital is one of Malaysia's largest such firms, investing in "visionary entrepreneurs with breakthrough technologies".
Should You Invest in Malaysia?
Malaysia is not the obvious investment choice in Southeast Asia. If you are looking for immediate growth and high returns, frontier markets like Cambodia and the Philippines provide better prospects.
However, if you want to own land, enjoy a low cost of living in an increasingly developed country, tax benefits, or capitalize on medium to long term appreciation, Malaysia may be the perfect investment market for you.
There are plenty of ways to invest in business, stocks, or property in Malaysia. Not only are there opportunities as a local, but foreigners are encouraged to come to Malaysia to invest and live here.
Should you choose to do so, you will find yourself welcome among this diverse population.
Malaysia been growing and developing over the years, and that growth is likely to continue thanks to strong demographics and an increasingly diverse and robust economy, making this Southeast Asian gem a country worth considering.
Skip the Next Western Recession
Learn the best places to invest - and where to avoid - by downloading our free Investment Cheat Sheet.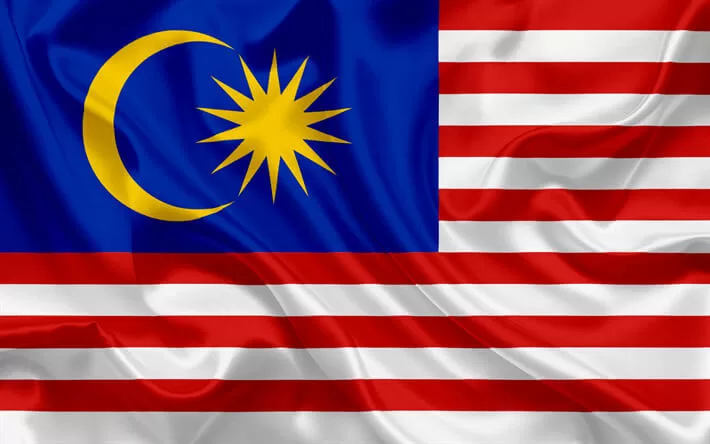 Country Facts: Malaysia

Population (2023):
31,950,000
Capital:
Kuala Lumpur
Currency:
Malaysian Ringgit
GDP (2023):
US$364.7 billion
GDP Per Capita:
US$11,414
GDP Growth (5 Year Avg.):
4.88%
Average Age:
29.2
Population Growth (Annual):
1.3%
Unemployment Rate:
4.8%
Urbanization Rate:
76.61%
Skip the Next Western Recession
Learn the best places to invest - and where to avoid - by downloading our free Investment Cheat Sheet.