Philippines Country Guide
The Philippines, a Southeast Asian country spanning a collection of 7,000 islands, is rich in both culture and heritage.
Despite bad international publicity due to its drug war and geopolitical disputes, when it comes to buying stocks and property, the Philippines remains home to many of the top investments among all ASEAN countries.
Similar to nearby countries including Vietnam and Indonesia, the Philippines enjoys strong demographic trends with a population of over 100 million. It's expected to grow by at least 35 million before 2040.
The Philippines' rapid population growth is already helping to push property values up and driving urban development in the country.
In fact, the Philippines has one of the fastest-growing economies in Asia. Until the pandemic, the Philippine economy didn't experience a year of negative growth since the late 1990s, and consistently achieved growth exceeding 6% year-on-year.
If you're specifically looking to buy real estate in the Philippines, click above to read our full guide on the topic.
Rapid, multi-decade long growth in the Philippine housing market and stocks are aided by a pro-investment government that, despite its flaws, has made great strides in welcoming foreign investors to the country.
Foreigners can own freehold real estate, buy stocks, get a long-term visa, and start a company with relative ease in the Philippines.
Business-friendly policies, alongside the country's perpetual sunshine and low cost of living, have already begun attracting global investors, wealthy retirees, and other foreign expats to its shores.
Cities and Towns in the Philippines
There are literally thousands of islands and potential locations you could choose to call home in the Philippines.
With that said, a clear majority of expats and foreign investors focus on the larger cities of Manila, Cebu, and Davao.
Manila
Manila is not only the capital of the Philippines but also one of the world's largest cities and the most densely populated one on earth. The metro area is already home to over 21 million people and is projected to reach 35 million by 2050.
Like Kuala Lumpur, Malaysia, and Phnom Penh, Cambodia, Manila has solid future prospects. Of the three, Manila is much larger, has more room for growth, and is the only city with real potential to become a megacity rivaling Tokyo and Beijing.
Some have even predicted that Manila will eventually become the "Tokyo of the 21st Century" following its rapid and inevitable urbanization in the coming decades.
A prominent middle class has been present since the 1990s, bolstered by work brought in by outsourcing firms, tech giants, and other support providers.
There are many different cities within Manila and each one has its own vibe, cost of living, and other pros and cons.
Metro Manila is densely populated, yet it's absolutely filled with historical sites and there are very few available condominiums. This means most expats and foreign investors are better served looking for properties beyond the city center.
Makati is an upscale area in the heart of the city that is popular with both expats and upper-class locals. It is the financial and business hub of Manila and is home to more international companies than anywhere else in the country.
The convenient location and high-end lifestyle do come at a price, however. Makati has some of Manila's most expensive real estate; and property values continue to rise, even reaching double-digit appreciation.
Buying a penthouse in Manila costs only 10% New York, Hong Kong, or Singapore prices. Granted, Manila doesn't claim the financial importance of any of those locations.
On the southeast border of Makati is the Taguig region, home to the master-planned Bonafacio Global City, or BGC for short. This former fishing village is now an up-and-coming district along the coast that is home to almost 800,000 people.
Two of the country's biggest developers – Ayala Land and Evergreen Holdings – have developed the city to attract international businesses. Some analysts predict that it'll overtake Makati as the main financial hub of the Philippines in the long run.
BGC does not deal with any of the flooding or infrastructure issues that other regions of the city face, which makes it an even better investment location.
And with businesses, shops, restaurants, and entertainment all within walking distance, it is popular with both locals and expats for lifestyle purposes as well.
Property values in BCG are not quite as high here compared to other parts of the city, they will not stay that way for long. Prices are rising quickly and will only increase as this master-planned city continues to take shape.
North of Manila is Quezon City, a suburb with less hustle and bustle that provides a combination of value and convenience. A condo here costs half or even two-thirds of what you would pay in other neighorhoods of the city.
Even though Quezon City is a suburb, it's easy to get to the city center from this area. In fact, Commonwealth Avenue will take you directly to downtown Manila.
Eastwood City is another popular area of Quezon City. It is a fully integrated community with condos, retail businesses, a mall, and IT parks all within walking distance.
Cebu
Cebu is another city worth considering for investment. It is easier to navigate, is more accessible, and has more of the amenities foreigners want.
The city thrives on manufacturing, tourism, and trade. More than 80% of all ships built in the Philippines are made in Cebu, along with furniture, toys, electronics, and other goods. And the city's excellent beaches draw both tourists and retirees.
Prices are more reasonable in Cebu and investors will likely have higher returns over the long term, but you will need a lot of patience and due diligence as there are not a lot of choices since many condos are just beginning to be built.
Davao
Davao is the largest city outside of Manila and is one of the fastest-growing cities in the country. It is currently transforming from an agricultural-based economy towards a service-based one.
For example, in 2019 Davao's economy experienced 10% growth, which outpaced even the impressive national average.
Investing in Davao is not as easy as in Manila or Cebu, though. Like Cebu, there are not a lot of condos in Davao, but new projects are in the works. Most development is in the city center and along the eastern coast.
If you buy real estate here, or in any second-tier cities in the Philippines, be sure that you're dealing with reputable property developers as housing and condo developers in Davao have a poor track record.
How to Start a Philippines Company
Besides India, there is nowhere else in Asia where multinational companies can find such a massive skilled workforce full of well-educated English speakers for such a low price as they can in the Philippines.
Major tech companies have taken notice and many, like Google, Microsoft, and IBM, have already begun flocking to the Philippines as a main hub for tech support, business process outsourcing (BPO), and other call center staff.
However, the Philippines still ranks low on the World Bank's Ease of Doing Business index. The government is working to change this with the Revised Corporation Code.
The Philippine government intends to copy, and perhaps eventually rival, both Singapore and Hong Kong and is only at the onset of major business climate reform.
For this reason, now may be the best time to start a company in the Philippines. Early movers gain the most.
While there are many forms of business entities in the Philippines, foreign investors looking to start a local business in the Philippines have two options:
Domestic Corporation
One Person Corporation
Foreign corporations looking to expand their operations to the Philippines have the option of setting up a Branch Office, Representative Office, Regional Headquarters (RHQ), or Regional Operating Headquarters (ROHQ).
However, our focus here is on those individuals looking to start a Philippines company rather than to expand an existing business.
A One Person Corporation is a sole proprietorship that is an ideal setup for aspiring entrepreneurs who do not plan to have a business partner. An OPC can be a natural person, trust, or estate.
There is no minimum authorized capital stock that must be paid at the time of incorporation for an OPC either.
A Domestic Corporation is very similar to an LLC and must have between 2-15 directors or incorporators, a majority of which must reside in the Philippines.
Your company must have a minimum of four officeholders, including the president, corporate secretary, treasurer, and compliance officer.
Domestic Corporations can have varying degrees of foreign equity. The amount of foreign equity will determine the capital requirements to start the business. The brackets are as follows:
0% Foreign Equity = ₱5,000 (approximately US$100)
Less than 40% Foreign Equity = ₱5,000 (approximately US$100)
More than 40.01% Foreign Equity = ₱4,800,000 (approximately US$200,000)
Capital requirements can be reduced to US$100,000 by employing a minimum of 50 Filipino citizens or providing evidence of advanced technology use.
Or alternatively, if your company exports at least 70% of its products, the capital requirement can be reduced to a mere US$100.
Whatever the capital requirements may be, the capital can be utilized once the company has a local bank account.
The steps for starting a Philippines company are as follows:
Register the Business with the SEC (once approved, you will receive a Certificate of Registration)
Obtain Clearance from the Barangay (the government district of your chosen region)
Acquire Your Company Business Permit (this is obtained from the local mayor's office)
Register Your Company with the Bureau of Internal Revenue (this is how you get your Taxpayer Identification Number (TIN) and ensures you will meet your tax obligations)
Register as an Employer (you must sign up for social security, health insurance, and the Home Development Mutual Fund)
Because the Philippine government is looking to attract foreign businesses, it has made major improvements to simplify the incorporation process for foreign companies.
Regardless, it's still difficult to start a Philippines company. There are also a number of industries from which foreigners are limited or fully excluded from participation.
Financial Markets and Stocks in the Philippines
You can gain general exposure to the Philippines market through an ETF focused specifically on the country. For example, the PSEi is composed of the 30 largest and most active stocks listed on the Philippine Stock Exchange (PSE).
If you want the benefits of investing directly in a frontier market like the Philippines, though, you will need a brokerage account in Asia. Both Hong Kong and Singapore brokerage firms will allow you to trade stocks in the Philippines.
In one form or another, the Philippines has had a stock exchange since 1927. The Philippines Stock Exchange (PSE) was created in 1992 from a merger of the Manila Stock Exchange and the Makati Stock Exchange. Today, it has 275 listed companies.
Philippines stocks have strong fundamentals and more attractive valuations than most other frontier markets in Asia.
They're also about as far as you can go in terms of investing in emerging market stock without spending a large amount of personal time and effort on the ground scoping things out.
Fortunately, foreigners are allowed to invest in the Philippines Stock Exchange. The main restriction is that a foreigner cannot own more than 40% shares of a Philippines company.
The minimum investment to get started is ₱1000 (roughly $20 USD), but there is also a board lot on each corporation, which means you must purchase a set number of shares, at minimum.
Overall, the Philippines is friendly toward foreign investment, including when it comes to buying stocks, bonds, and ETFs.
The Philippines' Currency: The Peso
The Philippine peso (PHP) is one of the better currency investments in Asia, especially compared to the region's more exotic currencies.
Right now, the peso isn't beaten down enough to be considered a solid buying opportunity. Yet the Philippine peso has enjoyed relative stability over the long term.
At the time of writing, 51.2 pesos equal one US dollar. This is the lowest price trading against the US dollar in over a decade thanks, in part, to the Philippines Central Bank (BSP) cutting the reserve requirement.
Even so, the Philippine peso remains one of the stronger currencies in Southeast Asia. You're far better off holding peso than, for example, the Vietnamese dong or Indonesian rupiah.
Reasons to invest in the Philippine peso include the country's positive economic growth, optimism about President Duterte, government infrastructure efforts, and a large Filipino diaspora remitting money home
However, the Philippines' low wages, credit negative, high costs for commodities, and high unemployment levels are cons that should be taken into consideration as well.
As with most things, the best advice is to diversify your overall currency portfolio and continue watching for positive signs.
Industry in the Philippines
As mentioned, the Philippines has one of Asia's fastest-growing economies. Prior to the pandemic, its GDP expansion was outpacing even China with over 6% year-on-year growth.
While the economy contracted in 2020, it came back strong in 2021 with an annual rate of 5.6% helped by 7.7% growth in the fourth quarter.
The Philippines is set to continue its impressive growth to become one of Southeast Asia's largest economies by 2030 – when it is projected to triple from US$310 billion in 2015 to over US$1 trillion.
This growth has created a growing middle class and strong industry that has fomented optimism among investors.
Arguably, the Philippine economy's main weakness is its correlation with larger markets.
Unlike frontier markets like Cambodia which are uncorrelated with global markets, the Philippine economy depends on remittances from its large diaspora of 10 million strong.
Approximately 10% of the country's GDP comes from remittances from just seven countries: Canada, Japan, Saudi Arabia, Singapore, the UAE, the UK, and the United States.
Like we all saw during the pandemic, when such larger economies suffer, the Philippine economy does poorly as well.
This is a temporary problem, though. While the economy contracted in 2020, it is already enjoying positive growth trends once again and the long-term growth prospects are promising.
Important drivers of growth in the Philippines include remittances, outsourcing, real estate, tourism, and healthcare.
With one out of ten Filipino citizens working abroad, remittances reached almost US$35 million in 2021. Money sent home supports consumer spending and residential property construction.
Real estate also benefits from the increasing number of retirees flocking to the Philippine's shores. Beach home developments with amenities familiar to foreign retirees are now common throughout the country.
Retirees in the Philippines have also inspired upgrades to healthcare facilities and employee training. Yet the biggest contributor to growth is, undoubtedly, business process outsourcing.
Manila and Cebu are some of the world's top BPO hubs, aiding further growth in the country's most prominent metro areas.
Outsourcing has become one of the nation's fastest growing industries, with revenue more than doubling between 2008 and 2014.
The business process outsourcing industry is supported by a large pool of university-educated workers with excellent English skills, especially when compared to the rest of Asia.
The Philippines also has demographics on its side. It is the second most populous country in ASEAN behind Indonesia and its population is expected to increase more than anywhere else in Asia, reaching over 140 million by 2050.
And unlike Vietnam, which currently has very similar demographics, the Philippines is not vulnerable to the Middle Income Trap thanks to its high fertility rates.
In fact, the Philippines has one of the youngest populations on earth with a median age of 23.9.
With a solid demographic base and a young, educated workforce, the Philippines is set to continue its growth well into the 21st century. Consequently, a wide range of assets from real estate to consumer staple stocks should profit over the long term.
To continue its growth, the Philippines will need to improve its industrial competitiveness, diversify its manufacturing and services sectors, and increase workforce productivity.
Most importantly, it will need to address its unemployment issues. The Philippines 5.5% unemployment rate is the highest in Asia and should be cause for concern.
Here, the main issue is that the population is growing faster than the number of jobs. Higher wages, limited infrastructure, and persistent bureaucracy also contribute to economic problems in the Philippines.
The government is stimulating employment in the manufacturing sector and progress is being made, but there is no clear end in sight for the Philippines' unemployment dilemma.
Cryptocurrency in the Philippines
Originally, the government was skeptical about crypto in the Philippines. The Central Bank (BSP – Bangko Sentral ng Pilipinas) issued a statement warning against risks associated with cryptocurrencies back in 2014.
Yet more recently, the government legalized and regulated the use of virtual currencies under Circular 944.
This new legislation is likely a response to the widespread popularity of cryptocurrency in the Philippines. Filipinos have been some of the fastest adopters of crypto in the world with the third highest uptake rate after Nigeria and Vietnam.
Many have noted how the digital currency has revolutionized remittances and other payments and created new fundraising opportunities. Crypto use is also fueled by the pandemic as both an investing and income-generating currency.
Even with the new legislation though, the BSP doesn't recognize Bitcoin and other crypto-assets as currency.
For global crypto investors, the Philippines' FinTech industry is still developing. Many crypto-supporting platforms there are effective, but they lack government support.
However, the BSP recently launched a security framework that prevents the use of cryptocurrencies for money laundering purposes. Efforts such as this coupled with the new legislation are a hopeful sign that things are improving.
Buying Real Estate in the Philippines
Investing in the Philippines real estate in market is a bet on its demographic trends.
As previously mentioned, the Philippines has all the right ingredients for long term growth – a high GDP growth rate, a young and quickly-growing population driving demand, skilled workers, rapid urbanization rates, and a growing middle class.
Regardless, some of this future demographic potential is already priced into the market. While real estate prices are the third least expensive for property investors in the region, home values are far beyond prices that locals can afford.
Buying a condo in Manila is about as expensive as one in KL. Granted, Malaysia's economy is considerably more developed than the Philippines.
And even though income levels in the Philippines are a third of what they are in Thailand, a high-rise condominium in Bangkok is only US$1,000 more per square meter than in Manila.
This has led to an oversupply of overvalued property that can only be marketed toward foreigners.
But as a foreign investor, buying real estate in the Philippines is still a good idea. Not only are prices comparatively low on a global level but the future potential of the Philippines property market is also promising.
Over the long term, a greater number of foreign investors will compete in the local real estate market, which will lead to long term capital appreciation.
For these reasons and more, the Philippines' real estate market is booming. The comparatively low prices have attracted international investors and multinational corporations and property prices are soaring.
Many property values have doubled in a short period of time, but they're comparatively cheap and produce high rental yields.
In fact, Manila is the third on our list of Southeast Asian cities with the highest rental yields, hovering around 6-7%.
The other great news is that foreigners are allowed to own various types of property in the Philippines.
While they cannot own land, they can own the condos, houses, and other buildings built on top of the land (which they can lease for 50 years with a 25-year extension after that).
There is also the option to own land as a foreigner through a Philippines corporation. It requires a complicated structure, but there are methods of structuring it to ensure that you maintain control.
Condo owners mustn't worry about complicated business structures, though. The only restriction on foreign investors purchasing a condo in the Philippines is the law that places a 40% limit on foreign-owned units in a single building.
Because foreign property ownership is not as common in the Philippines as it is in Thailand or Singapore, it's exceedingly rare for any building to meet that foreign ownership threshold in practice.
You can read our ultimate guide to investing in Philippines property to learn more about the pros and cons, types of taxation, as well as how to choose reputable real estate agents and property developers in the country.
Private Equity and VC in the Philippines
Many startup founders in the Philippines are inhibited by a lack of capital and a surplus of regulatory requirements.
Compared with startup ecosystems in places like Silicon Valley and Singapore, the Philippines is quite frankly decades behind in both innovation and funding.
In the past, disruptive startups were driven out of business or bought up by large corporations, but things have begun to change in just the last five years. Now, these large industry players have started to build and support promising startups.
As they have done so, tech startups have begun to thrive, investment has increased, and the government has made visible improvements to the regulatory environment.
Many venture capitalists both locally and from around the world have already seen the potential and have begun investing in Philippine-based startups.
As the startup scene has gained momentum and both private and government institutions have fostered growth, private equity and VC in the Philippines are in prime position.
Some of the top venture capital and private equity firms in the Philippines include:
Kickstart Ventures
Future Now Ventures
Narra Venture Capital
First Asia Venture Capital Inc.
Gideon Venture Capital
Investment & Capital Corporation of the Philippines
Original Pitch
Core VC
First Asia
Morningtide Capital
Navegar
Argosy
Primeiro Partners
Sierra Madre
These firms invest in a wide variety of industries, including but not limited to health, retail, food and beverage, education, transportation, and logistics
FinTech, eCommerce, real estate, software, semiconductors, consumer products, construction, manufacturing, pharmaceuticals, energy, hospitality, and other industries in the Philippines are also important.
While the private equity and VC sectors in the Philippines are in their infancy, many unique investment opportunities are available. Early investors gain the most, as usual.
New policies and projects can lead to explosive growth, especially when utilizing the Philippines' highly skilled workforce and relatively low business costs.
Should You Invest in the Philippines?
The Philippines is home to a booming emerging economy. But is it the right investment environment for you?
There are certainly areas of improvement in the Philippines. The nation's heavy bureaucracy rivals Latin America in both inefficiency and corruption.
Unemployment, bad infrastructure, and crime all remain issues. And despite all the reform that has already taken place, heavy restrictions remain on foreign investment, specifically on land ownership.
Another major drawback of the Philippines is that it is one of the most disaster-prone countries in the world. It is especially prone to typhoons and earthquakes which can both do considerable damage.
Natural disaster risk can be mitigated with insurance and will improve as the country grows and develops economically. Still, investors should take all factors into account.
All things considered, though, the Philippine economy is headed in the right direction.
Policymakers are learning from their neighbors about what does and does not work and they have successfully begun implementing projects and laws that have worked well in other countries.
For example, foreign property ownership laws in the Philippines are based on Thailand's legislation. In addition, master-planned areas like Bonifacio Global City have taken inspiration from places like Singapore and Dubai.
Change is often a slow process. Nonetheless, this kind of educated reform is doing away with old rules and institutions and replacing them with better ones.
Not all emerging markets are capable of this kind of reform, so the Philippines' use of existing framework should increase investors' confidence in the nation's direction.
The demographic trends, GDP growth, rising demand for homes, government reform, and more are all good indicators that the Philippines is on the rise. Over the long term, this Southeast Asian country has some of the greatest potential.
Skip the Next Western Recession
Learn the best places to invest - and where to avoid - by downloading our free Investment Cheat Sheet.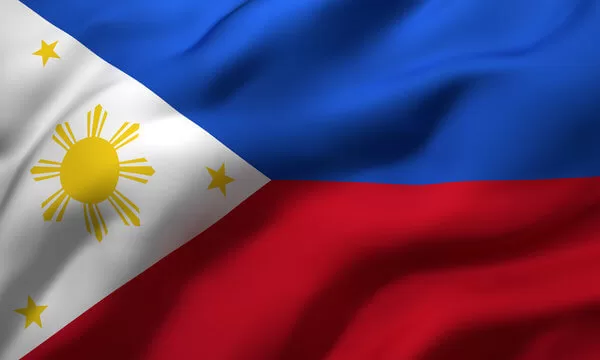 Country Facts: Philippines
| | |
| --- | --- |
| Population (2023): | 113,197,962 |
| Capital: | Manila |
| Currency: | Philippine Peso |
| GDP (2023): | US$401.6 billion |
| GDP Per Capita: | US$3,485 |
| GDP Growth (5 Year Avg.): | 6.52% |
| Average Age: | 25.7 |
| Population Growth (Annual): | 1.4% |
| Unemployment Rate: | 8.7% |
| Urbanization Rate: | 51.2% |
Skip the Next Western Recession
Learn the best places to invest - and where to avoid - by downloading our free Investment Cheat Sheet.