READY TO GROW AND PRESERVE YOUR WEALTH?
Join 50,000+ monthly readers. Discover property, stocks, and other investments that will drive global growth in the 21st century.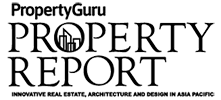 INVESTMENT TIPS
Reduce your portfolio's risk and boost its potential by investing globally. We'll teach you how to start diversifying abroad into high-growth markets.
GUIDES & TUTORIALS
Our readers gain access to dozens of guides about real estate, offshore banking, stock trading, economics, private equity and much more.
OPPORTUNITY ALERTS
 You'll be the first to hear about any new developments in Asia's investment scene. If something new and exciting happens, we'll tell you about it.
VIP LIST
We give our readers exclusive access to updated information, promotions, special offers, and hidden content reserved only for newsletter subscribers.
We aren't a typical expat-run investment firm. Some companies exist solely to overcharge their international clients, making money from a lack of familiarity with Asian markets.
Our investments are managed and their fees are based on performance. InvestAsian's goal is making profit for our clients. Not selling poorly-built condos with a 30% "foreign premium" added on top.
Furthermore, we're integrated into Asia's business communities, speak the languages, and work alongside local experts. Don't make the mistake of letting the wrong people advise you about investing in Asia.