Ranked among the world's fastest-growing countries, frontier markets rely on internal growth factors more than the global financial system and its whims.
Here at InvestAsian, we focus on frontier markets and emerging economies. We're convinced these are the best places in the world for globally-minded investors. Why though?
Nations are broken down into one of three different categories based on their stage of development.
Developed markets, including South Korea and Japan, are generally the weakest from an economic perspective. Their population growth is tepid or even negative. They're already urbanized, elderly, and and becoming less relevant.
Such markets are often tightly regulated while entry barriers are difficult, if not impossible to overcome. Large multinational firms already exist in any sector you could possibly think of.
Emerging markets, such as Thailand and Malaysia, are going through change at a much faster pace compared to developed markets.
Manufacturing is usually a big part of emerging markets. It's not all positive though. Foreign investment is peaking, and local firms are just starting to expand, finding their own opportunities abroad.
Likewise, emerging markets are fully integrated into the global system already, and therefore, rely on developed nations in order to sustain their continued growth.
They aren't shielded from any financial crises that the rest of the world is subject to… which doesn't make emerging markets ideal if you're seeking an uncorrelated asset.
Beyond these are frontier markets: countries like Vietnam and Cambodia. Places where rapid growth and high potential for returns have only recently started.
Frontier markets are on a different level, and we've devoted a lot of resources to figuring out how they have been able to consistently outperform the rest of the world economy.
WHY ARE FRONTIER MARKET INVESTMENTS UNIQUE?
A middle class is just now beginning to form in frontier markets, which makes them great for long-term investors. Furthermore, strong demographic trends means that frontier markets are driven by internal growth factors moreso than the global economy's performance.
The types of businesses that you may take for granted in your home country, for example, convenience store chains and drive-thru restaurants, might not even exist yet.
You're able to become the "first mover" way easier when investing in frontier markets compared to anywhere else. Because of this, frontier markets are perfect for scrappy entrepreneurs and international corporations alike.
First movers are able to gain the most in practically any situation, and as an investor, you'll improve the chances of success by doing business in a frontier market.
In fact, my own story is a testament to why frontier markets are ideal for business. I started a property fund in Cambodia fresh out of university. We began with a few hundred thousand under management, and it quickly grew into a multi-million dollar business.
Just try bootstrapping a property fund in a place like Singapore or Hong Kong nowadays! Maybe that would have been possible decades ago, but not anymore.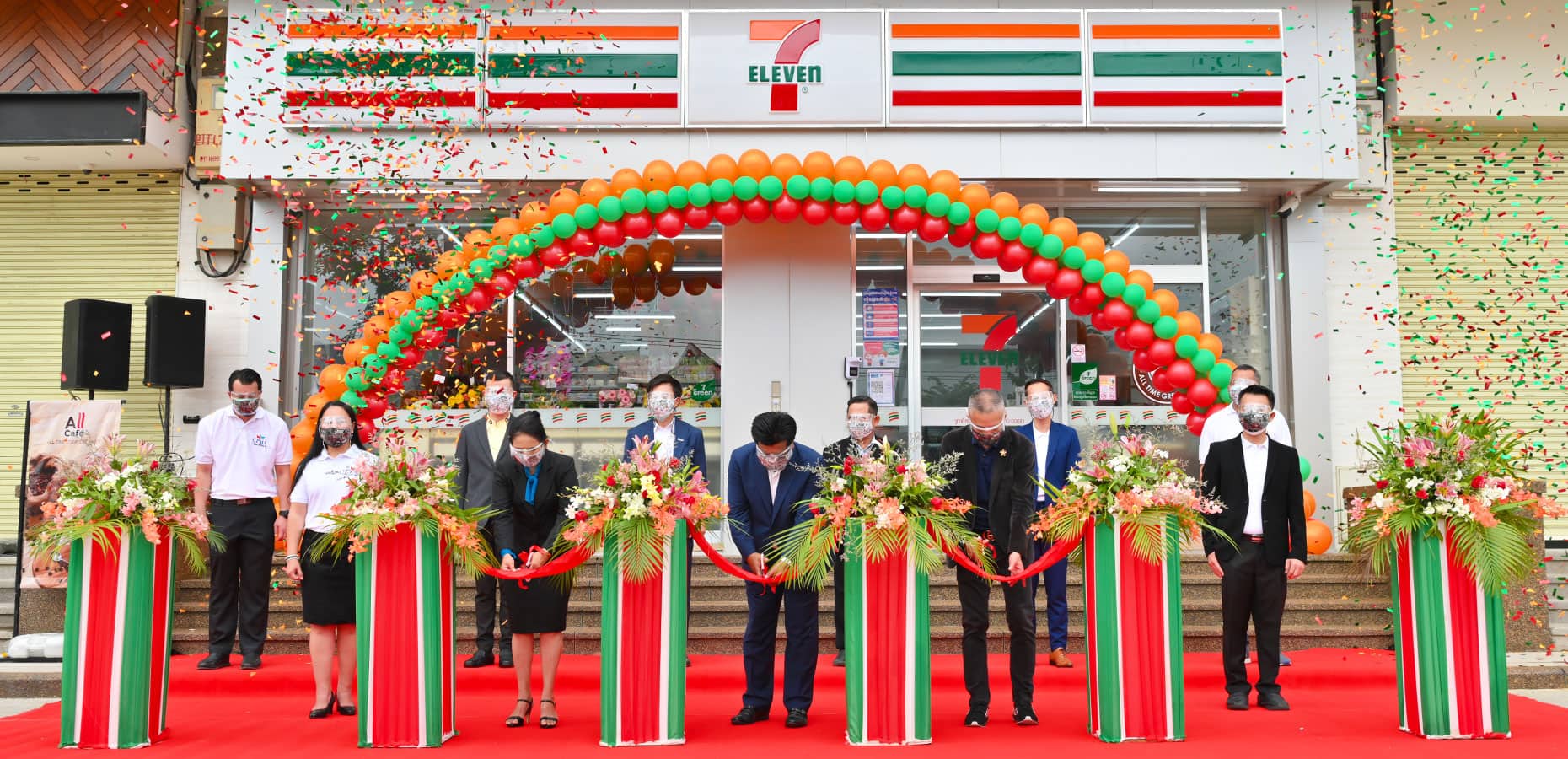 7-Eleven recently entered the Cambodian market, and is now opening stores nationwide. Those who've visited Thailand or Japan will understand the large economic impact of this development.
Frontier markets are also far less correlated with major economies like Europe and the United States. In fact, some of them skipped the past three global recessions.
Just to provide two examples, neither Vietnam or Bangladesh have had a recession in 30 years. They skipped the Asian Financial Crisis during the 1990s, missed the tech bubble of the early 2000s, and outgrew the recent 2008 Global Recession.
In the 21st century, the world's economies depend on each other. 7-Eleven and Burger King can be found almost anywhere on the planet. Because of this, when the United States or Europe gets sick, developed and emerging markets do as well.
Frontier markets are often exceptions to this rule. Cambodia, for example, doesn't rely on continued foreign capital from McDonald's because they haven't even expanded into the country yet.
DO FRONTIER MARKET STOCKS
AND PROPERTY AVOID RECESSION?
Of course, there's no such thing as a truly recession proof economy. "Past performance is not a guarantee of future results" and anything could happen. Regardless, a good frontier market is about as close as you can get.
To summarize: frontier markets have a very rare combination of risk and return. They're not only growing three times faster than your country is, but they probably won't be included in the next global recession either. There's one minor downside though…
Investing in frontier markets usually isn't easy. It's the main reason why these places aren't swarmed with people scooping up assets already. You'll surely find entry barriers… just not ones set up by the competition.
Instead, your obstacles could be in the form of language barriers, cultural ones, or limits set up by the government.
Tasks that would be simple in most countries, such as opening a brokerage account or extending a visa, are often difficult in frontier markets. Let alone finding an honest real estate agent in Myanmar or researching stocks in the Philippines.
Plus, most people don't want to live in Myanmar and spend valuable time figuring everything out on their own.
What's the catch of investing in frontier markets? Well, it's simply a matter of doing proper research and correct implementation.
That's the reason why we created InvestAsian. Asia's frontier markets have extraordinary potential, and we've spent over a decade learning how to profit from them.
Now, let's take a look at several of the world's fastest growing countries.
WHERE ARE THE BEST FRONTIER MARKETS?
If you want exposure to frontier markets, you'll probably need to choose a specific country to invest in. That's because you won't find any general, well-diversified funds.
(Yes, one "frontier market ETF" does exist… but upon closer look at its prospectus, doesn't even hold a majority of its assets in frontier markets!)
Here's an overview of six specific frontier markets in Asia. In general, these places offer a great deal of opportunity, although we don't suggest all of them.
Countries like Vietnam and the Philippines are great places to invest. Myanmar or Laos? Not so much.
Cambodia
Many investors who have visited Cambodia lately compare its economy to Thailand during the 1990s.
Indeed, Cambodia's demographics and the nature of its economy support the claim that its development could follow path similar to how Thailand performed last generation.
With an average age of 25, Cambodia holds the title (tied with the Philippines) of Southeast Asia's youngest country. This fact by itself almost guarantees a productive society and sustained growth althroughout the 21st century.
Unlike any other frontier market, it's notable that Cambodia has a tourism sector. The world's biggest temple, Angkor Wat, brings in millions of foreign tourists every year along with plenty of income.
Frontier markets have the potential for rapid growth but often need a catalyst to set things off in the first place. In Cambodia's case, it's tourism and manufacturing.
Real estate prices in Cambodia are better value than practically anywhere else on the whole continent. It's possible to buy prime, city-center property in the capital of Phnom Penh for only $1,000 per sqm. By comparison, you'd pay closer to $4,000 in the Philippines or Indonesia.
Vietnam
With a population expected to surpass 100 million within the next few years, Vietnam is home to a massive workforce and consumer base.
Recently, they've gained attention for taking market share away from China – especially manufacturers. Doing business in Vietnam simply involves less risk, expense, and hassle than its northern neighbor.
Vietnam is also one of the easiest places to relocate from China because the two countries share a border. It's notably easier to move existing supply chains and operations when compared to Mexico, for example. Not to mention that Vietnam is both cheaper and more productive than the alternatives.
Living or owning a business in Vietnam isn't simple. In fact, it's one of the toughest places in Asia to get a long-term visa or residence. You can't own freehold property as a foreigner either. It's only possible to sign a long-term lease up to 70 years.
With that said, Vietnam's stock market is booming. Several hundred companies are listed on the Ho Chi Minh City stock exchange, and there's a lot of potential here if you're willing to find it.
 The Philippines
Ranked as one of the fastest growing countries in the world, the Philippines has a massive population of 115 million and rising.
Despite the overwhelming scale of the Philippines, its urbanization rate is still below 50%. As such, we'll inevitably see greater demand for both prime residential and commercial real estate in Manila and other major cities.
Foreigners are legally allowed to own freehold condo units in the Philippines. But landed properties and houses are reserved for local citizens only.
Compared to other frontier markets on our list, investing in the Philippines does come alongside a greater amount of natural disaster risk. Places like Cambodia and Vietnam don't get earthquakes or volcanic eruptions nearly as much.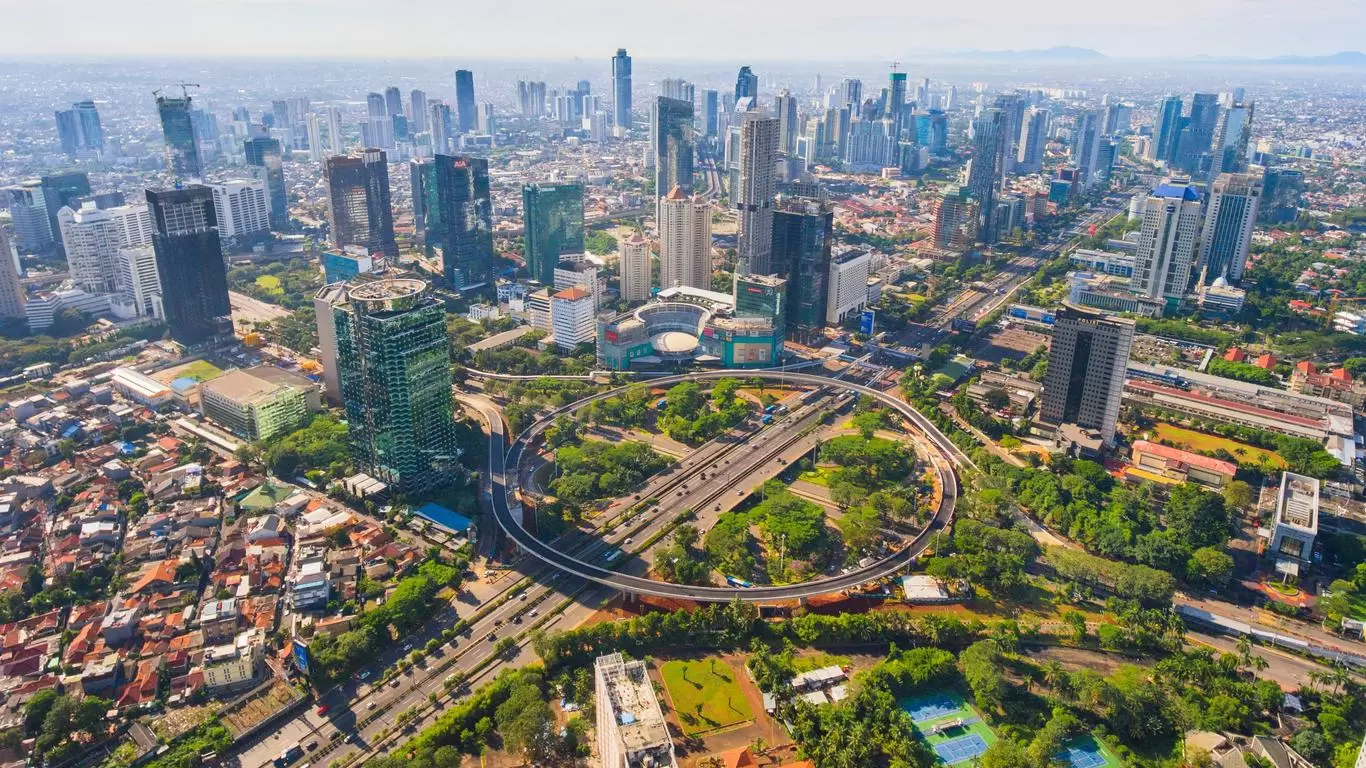 Jakarta, Indonesia's capital city, has over 30 million people living in its metro area. Yet that's still barely 10% of the country's total population. We think Jakarta has the potential to become a "Tokyo of the 21st Century".
Indonesia
A lot of people know the world's three largest countries in terms of population size: India, China, and the US, in that specific order.
Perhaps it's less common knowledge that, with 270 million inhabitants and rising, Indonesia ranks is the world's 4th most populous country.
Unfortunately, Indonesia isn't a simple place to own real estate as a foreigner. You aren't able to own any type of land as a foreigner, and instead are limited to long-term leaseholds.
Buying stocks in Indonesia is the most feasible way to invest here. However, you'll need a brokerage account nearby in one of Asia's financial hubs like Singapore.
You aren't able to access most of Asia's emerging and frontier markets with any brokerage based in the US and Europe though – even the good ones like IBKR.
For that, you'll need to set up a local brokerage account in Asia. Our consulting services are able to help with that.
Myanmar
Last decade, Myanmar was praised as "the next investment destination" by news outlets across the world. 2010 marked the country's first democratic elections in two decades.
Multinational firms and small investors alike fell for this hype, as foreigners began setting up shop throughout the 2010s. Coke, Nike, and Thai manufactruers seeking to produce at a lower cost were all flooding into Myanmar for quite a while.
Then another coup happened in 2021, wiping out all the profits. Or any chances of a normal future for Myanmar in the near-term.
We actively told our clients and readers to avoid Myanmar from the start. In fact, one of InvestAsian's most-read pieces of content is an article called "Don't Invest in Invest in Myanmar" that we published back in 2017.
At the time, it was widely criticized and several websites wrote a counter to it. Our advice was proven correct once the junta brought the guns out though.
Technically, foreigners are allowed to buy condos in Myanmar and own most types of companies. You really shouldn't though.
Bangladesh
With a population exceeding 170 million, Bangladesh is home to a greater number of people than any of the five countries mentioned above… and the least amount of land space too.
Bangladesh is definitely among the hardest frontier markets to access as a foreigner. You'll have to make a personal visit and stay a while to get anything done. Business processes are opaque and it's difficult find any degree of certainty when doing business here.
Still, Bangladesh has lots of investment opportunity in terms of its real estate and stock market. Non-citizens are able to own property via a company (that is, if you can navigate the logistical hassle). Meanwhile, over 600 companies are publicly listed on the Dhaka Stock Exchange.
It's an example of a country with lots of entry barriers… but ones which are probably worth breaking down. You'll generally find that, when it comes to investing in frontier markets, the difficulties are often worth the profit.
Entry barriers are often the reason why prices are kept fair in the first place. After all, it's not like Blackstone and other large investors are buying up houses in Bangladesh!
Skip the Next Western Recession
Learn the best places to invest – and where to avoid – by downloading our free Investment Cheat Sheet.