Renowned for its natural beauty and home to over 300 ethnicities and languages, Indonesia has both the largest economy and population in the entire ASEAN region.
In fact, with close to 280 million people, Indonesia has the fourth largest population in the world. And while its economy currently sits in seventh place, it has ambitions to become the fourth largest economy on earth by 2045.
While it faces considerable challenges to achieve this goal due to corruption and reliance on foreign investment as one of the "Fragile Five", policymakers have made great strides toward correcting course.
Additionally, favorable demographics and other growth factors (along with a bit of luck) have set this Southeast Asian nation on course to enjoy substantial economic growth in the coming decades.
While Indonesia isn't exactly the easiest place to buy property as a foreigner, click above to read our full guide about investing in the country's real estate market – from Bali to Jakarta and beyond.
Indonesia is the world's largest archipelago with over 17,500 islands, sharing a land border with both Papua New Guinea and Malaysia and maritime borders with the Philippines, Australia, Malaysia, and Singapore.
Beyond the hustle of Indonesia's biggest cities, the country's verdant jungles and blissful beaches draw expats from across the world.
The Indonesian province of Bali has become so popular that many in the expat community refer to it as if it were a country in its own right.
Indeed, the expat presence has become so pronounced that party towns, co-working communities, and startup ecosystems are prevalent throughout the country.
Whether you are looking to travel to Indonesia's shores or you are hoping to profit from the growth of this emerging economy, this Southeast Asian nation has plenty to offer.
Cities and Towns in Indonesia
Before reviewing the various cities and towns of interest in Indonesia, it is important to note that foreigners cannot buy freehold property in Indonesia.
Unless you're willing to jump through the hoops required to invest in Indonesia, these cities should be considered largely for their livability versus their investment potential.
Jakarta
Jakarta is the biggest city in the ASEAN region by many measures and–though not well-know –is one of Southeast Asia's top centers of business and finance. Its influence will likely grow as the Indonesian economy continues to develop.
Located on the northern coast of the island of Java, Jakarta's metro area has a population of 30 million people, making it second only to Tokyo in terms of sheer population.
The city is divided into five smaller regions: Central, North, West, South, and East Jakarta. Most investors buy real estate in either Central or South Jakarta, but there are draws to the other three administrative cities as well.
Central Jakarta
Downtown Jakarta is the smallest of the five administrative cities in terms of both area and population. It serves as the political center of Jakarta and Indonesia as a whole.
Menteng and the Golden Triangle are popular areas of Central Jakarta among expats and upper-class locals.
Large office buildings and luxury apartments are within close proximity in the Golden Triangle, making it possible for residents to live within walking distance of their job.
Menteng is a centrally-located, "old-money" neighborhood home to embassies, villas, and colonial-era buildings.
North Jakarta
For the most part, expats and investors can largely avoid North Jakarta. It is prone to flooding, pollution, and is too far from business centers and international facilities to make it a convenient location.
There's no real reason to live here. West Jakarta offers a better suburban lifestyle and East Jakarta is closer to the city's industrial core. One benefit is that housing prices are significantly lower though.
If cost is a priority, one place suitable for expat families is Pantai Indah Kapuk (PIK), an integrated community with residential and commercial zones that offer housing, schools, hospitals, restaurants, and even a golf course.
West Jakarta
If you are looking for the ideal suburban lifestyle without losing the attractively low property values, Tangerang in West Jakarta is a much better option that provides a good quality of life.
West Jakarta is close to Indonesia's international airport, malls, restaurants, residential neighborhoods, and has many quieter townships. The benefits of quiet and convenience draw digital nomads, families, and retirees to West Jakarta.
However, there are a few cons. For instance, floods are an issue here as well. And if access to downtown in Central Jakarta is a priority, you're better off looking elsewhere.
It can take as long as two hours to commute from here to downtown Jakarta during peak traffic!
South Jakarta
Besides the central business district, South Jakarta is considered the best and most desirable place to live in the city. It provides easy access to downtown, more space, less traffic, and more restaurants and stores.
Kebayoran Baru is one of the largest and most convenient neighborhoods because it straddles Central Jakarta and is close to major office buildings and malls. You can get a bigger home here but apartment buildings are also available.
The neighborhood of Kuningan is closest to central and is another old money area with tree-lined streets and villas.
Kemang is not as convenient and flooding can be an issue but it is still popular with expats thanks to lower prices, numerous restaurants, and various international amenities.
East Jakarta
East Jakarta is the industrial center of the city filled with factories and home to large manufacturers and the companies that support them, including suppliers and logistics firms.
If you are not a part of this industrial economy, there is little appeal to living or investing in East Jakarta.
For those who do want to live here, Kelapa Gading (or KG) is one township worth consideration. It is an integrated community with schools, shops, hospitals, and more.
Surabaya
Surabaya is the second largest city in Indonesia and is currently growing quicker than the capital. Like Jakarta, it is also located on the island of Java, which has a population of roughly 140 million. As urbanization increases on the island, many are heading to Surabaya instead of Jakarta.
Historically a trading hub, banks, insurance companies, shipbuilders, and other global trade businesses are located in Surabaya.
Indonesia's first high-speed rail system will connect Surabaya to Jakarta and is expected to be finished by the end of 2023. Buying property near these rail stations could be a solid strategy for investors.
Medan
Located on the island of Sumatra, Medan is also growing faster than Jakarta. The island boasts a population of 50 million and–like Surabaya–many of its residents are moving to the city as urbanization picks up steam.
While the economy has been largely agrarian, the island of Sumatra sits along the Strait of Malacca, one of the busiest shipping lanes in the world, giving Medan the potential to become an international trade hub.
In recent years, manufacturing has become an increasingly more important part of the economy. Factories and industrial estates are being built on the outskirts of the city while condominiums and office buildings are being built in the city center.
Bali
As mentioned, Bali is Indonesia's most popular resort destination. It beats international arrival numbers for Phuket, Boracay, and every other tourist destination in the region by a landslide.
It is no wonder, then, that Bali is booming.
Because the government wants to maintain Bali's allure, the province generally has much better infrastructure than the rest of Indonesia and public services are held to a higher standard.
Most neighborhoods in Bali where you can buy real estate are located on the southern end of the island, including Denpasar and Kuta. Singaraja and other less touristy areas in the north are becoming more popular as well.
Similarly, as Bali gets crowded and noisy, locations off the main island like Lombok are becoming more attractive.
Villas are common throughout Bali and developers can give you a 70-year leasehold on the land if you buy one. Though not legally binding, they will often pledge to transfer the land to you if foreigners are ever allowed to own land in Indonesia.
How to Start an Indonesian Company
The number of foreign entrepreneurs in Indonesia increases every year as the country attracts more expats and begins to open its doors to foreign business.
However, bureaucracy here remains complex and frustrating. While improvements have been made, it is by no means easy to set up a company here.
The rules for how to start an Indonesian company are constantly changing and there are numerous forms, licenses, registration numbers, certificates, and government agencies that you must informed about the same information.
The high levels of corruption in the country do not help the situation either. In a recent survey, 70% of entrepreneurs stated that they believed corruption had actually gone up over the years.
Nevertheless, the government is opening up to foreigners, becoming more transparent, and making legislative changes to improve business efficiency by removing regulatory barriers.
In 2018, Indonesia jumped from 91 to 73 on the World Bank's Ease of Doing Business Index which ranks 190 countries around the world.
Furthermore, Indonesia maintained that spot from 2018 to the present, but there are other countries in the region with much better rankings.
Indonesia is making improvements, but the changes are incremental at best. For instance, it previously took two months to start a company in Indonesia. In light of recent changes, it now takes a month and a half.
If you aren't deterred by the challenges of starting a business in Indonesia, these are the steps you must follow before you can begin doing business in the country:
Ensure Your Business is on the Positive Investment List
Whereas foreign business owners were previously blocked from many industries, as of October 2021, the government has changed from producing a Negative Investment List to a Positive Investment List, which outlines the 245 business fields that are now open to foreign investment and allow 100% foreign ownership.
There are also 89 business fields opened for Designated Business or Partnership with Cooperatives and Micro, Small, and Medium Enterprises (MSMEs).
A maximum foreign investment threshold rule of 49% max foreign ownership still applies to a third group of 46 business categories that are identified as Business Subject to Certain Requirements or Limitations.
Only six sectors remain completely closed to investment, including drugs, gambling, chemical warfare production, and other sensitive industries the government seeks to protect.
Businesses that are labor intensive, export oriented, or that involve research activities, high capital investment, use advanced technology, are eligible for multiple perks. These include tax incentives, tax holidays, and customs exemptions.
Even if your business sector is on the Positive Investment List, it is important to keep in mind that Indonesia is a Muslim majority nation.
Therefore, any local business targeting the Indonesian market should ensure that their products are socially acceptable in this conservative culture.
Incorporate Under the Correct Legal Entity
A PT PMA is the preferred option for foreign investors because this legal entity allows for 100% foreign ownership and permits the business to employ foreign workers.
You must have a minimum of two shareholders to incorporate as a PT PMA. Foreign individuals or entities or a combination of both can become shareholders. In addition, the business is required to have one director and one commissioner, one of which must be a local Indonesian.
The minimum authorized capital is IDR 10 billion (~USD$700,000) and the paid-up capital requirement is 25% of that amount at IDR 2.5 billion (~USD$175,000). A minimum of IDR 10 million (~USD$700) is required per shareholder.
The second legal entity open to foreigners is a Representative Office. This entity is meant to enable overseas companies to open an office to represent their company in Indonesia and conduct market research.
They are usually restricted from engaging directly in operational activities like signing contracts, issuing invoices, receiving payments from clients, and other profit-generating activities. A Representative Office license lasts two years.
File All Paperwork
Obtaining and filing all the documents, approvals, licenses, and other requirements listed below will have you running from one government institution to the next, from the lowest to the highest ministry levels.
Gain approval of your Indonesian company name.
Deed of Incorporation/Establishment: This should include the Articles of Association detailing the founders, board of directors, board of commissioners, and all shareholders. It must also be legalized through a Public Notary.
Legal entity approval from the Ministry of Justice and Human Rights.
Obtain a Company Tax Identification Number.
Business License (Izin Usaha): Generally, you can obtain a business license via the Online Single Submission (OSS). There are a few exceptions, including businesses in finance, mining, and real estate. Licenses for these business categories must be procured from BKPM's One-Stop Service Centre.
Obtain a Single Business Identity Number (NIB).
Commercial/Operational License (Izin Komersial/Operasional): This license can also be obtained via the OSS.
Get a Domicile Letter: A letter identifying the business location, which must be an office location because residential addresses are not allowed. However, you can use a virtual office.
Get other Licenses: Depending on the business sector, you may need additional licenses. For example, if you are in the tourism industry, you'll must get a tourism license.
Work permits: These must be obtained before an employee's arrival.
Open an Indonesian bank account: All PT PMA banking transactions must be conducted through a company bank account, including capital injection, payments, loan administration, etc.
Company registration certificate (TDP) for integrated licensing services (BPPT).
Get both a manpower report and company welfare report from the Ministry of Manpower.
As you can see, forming an Indonesian company isn't the easiest process in the world.
Foreigners who want to work and reside in Indonesia must also apply for and receive the KITAS, a 2-year "Temporary Stay Permit Card" (Kartu Izin Tinggal Sementara) that functions as a residence card allowing multiple entries.
Note that a temporary stay card isn't the same as a work permit, which is called IMTA.
The KITAS comes with a work permit waiver fee and an easy application process but requires a minimum investment of IDR 1 Billion (~USD$70,000).
And if the list above is not long enough, health insurance is mandatory and you must register with the social security program no matter how many people you employ.
Then, depending on the size of the company, you may also have to administer payments to pension funds, accident security, death security, and other government benefits. Lastly, every PT PMA must report its investment activity.
Financial Markets and Stocks in Indonesia
The Indonesian Stock Exchange (IDX) is among Southeast Asia's largest with 750 listed companies as of September 2021. It also has the fastest membership growth in Asia, jumping from 2.5 million stock investors in 2019 to 6.4 million in 2021.
Indonesia's first stock exchange was established in 1912 during the Dutch colonial era. It experienced several closures during the world wars and the transition from colonial powers to the government of the Republic of Indonesia.
Jakarta's stock exchange was reactivated in 1977 and deregulated beginning in 1987, which is when it finally began to grow.
Three decades later in 2007, the Jakarta and Surabaya Stock Exchanges merged to create the Indonesian Stock Exchange.
In 2020, Indonesia's stock market ranked seventh in the world in terms of the number of newly-listed companies, recorded its highest daily trading frequency in its history.
During the same year, it recorded the largest number of company listings in ASEAN, beating out more developed economies like Singapore and Malaysia.
So, all things considered, the IDX is doing well. And for the most part, it's fairly simple to buy stocks in Indonesia as a foreigner.
Foreigners who live in Indonesia and have a resident permit (KITAS), can invest directly in the Indonesian Stock Exchange by opening a security account with an Indonesian broker.
You will need to provide some paperwork, fill out an agreement, and deposit funds to your account as outlined on the IDX website
If you do not have a KITAS, it will be difficult or even impossible to open an Indonesian securities account. However, a brokerage account in Hong Kong, Singapore, or even Australia will let you trade stocks in Indonesia as well.
Indonesia's Currency: The Rupiah
The Indonesian Rupiah is one of the worst currencies in Asia. While it experienced year on year growth of 4.04% this past year, it fell 8.14% against the US dollar in the past five years and 60% in the past ten.
Currently trading 14,368 IDR to 1 USD, the Rupiah's decline can be attributed to many small but compounding problems.
One of the biggest detractors from the Rupiah's growth prospects is the corrupt and arbitrary Indonesian government that regularly engages in anti-free-market policies.
Not only does the government price basic goods such as food items and electricity but it also interferes in the free market through direct ownership and heavy-handed policies.
While the rupiah has experienced surprising stability in recent years, deep structural reform is the only way for the currency to achieve positive, consistent growth.
As evidenced by Indonesia's recent business reforms, the government is making changes in that direction. Unfortunately, the rupiah doesn't have any immediately strong prospects at the moment.
Currencies throughout Asia have struggled lately, and though many are poised to make a comeback, the Indonesian rupiah is one we still recommend avoiding as it shows no sign of rising in the near future.
It may eventually experience growth as Indonesia's massive population climbs the socioeconomic ladder in coming decades, but it is too soon to make any bets on a currency that could continue its steep decline for years to come.
Industry and Business in Indonesia
Indonesia boasts the largest economy in Southeast Asia. Classified as a newly industrialized country, industry in Indonesia is supported by strong demographics, a rising middle class, and an enormous consumer market.
In fact, Indonesia is home to the fourth biggest consumer market in the world, ranking just after the United States, China, and India.
On top of that, Indonesia has favorable young demographics with a median age of 28.4 and over 50% of the population between the ages of 15 and 45.
While the economy experienced a negative 2.1% growth rate in 2020 due to the COVID pandemic, it bounced back in 2021 with 3.69% growth. Prior to that, Indonesia had gone more than 20 years without negative growth.
Natural resources are abundant in Indonesia, including gold, coal, nickel, copper, tin, natural gas, and oil. It is famous for its agriculture and is also one the the largest automobile, petroleum, and palm oil exporters in the world.
Other growing industries include infrastructure, tourism, digital business and ecommerce, lifestyle, and manufacturing.
Indonesia is one of the largest phone makers in the world and the fourth largest cellphone market, making Indonesian factories a very attractive investment for phone manufacturers.
Local manufacturers also produce tablets, LCD screens, notebooks, PCs, and electronic goods like radios, speakers and refrigerators.
Indonesia's low cost of labor is less than half of labor costs in China, enabling the country to compete with China on cost and quality when it comes to high-tech goods like electronics and autos.
It is no wonder that international trade is Indonesia's main driver of growth.
In addition, the country is quickly becoming one of the strongest ecommerce markets in Southeast Asia. Internet penetration rose from 35% in 2015 to almost 70% in 2020 and is projected to reach roughly 83% by 2026.
Indonesia's clear path to becoming one of the largest online populations in the world puts it on the map as one of the better growth prospects for e-commerce.
However, Indonesia certainly isn't without its problems. They have plenty of economic issues, in fact.
For starters, it has one of the slowest GDP growth rates in ASEAN. Even before the pandemic, Indonesia's GDP growth was essentially stagnant, maintaining a 5% growth rate throughout the previous decade.
While not terrible, 5% is mediocre at best among Southeast Asia's emerging economies.
Slow growth coupled with a widening account deficit, pressures on the state budget, and the struggling rupiah are cause for concern for Indonesia's economy.
The government is caught between a rock and a hard place as it spends more than 15% of its state budget on fuel price subsidies while also facing growing labor unrest, fueled in part by the extreme inequality in the country.
At the end of the day, the bottom line is that Indonesia is simply not as competitive compared to other countries in Southeast Asia.
The government's focus on infrastructure, manufacturing, transportation, and services has sustained Indonesia's 5% annual GDP growth over the past decade, but not all issues can be solved with money and time.
Greater efforts to affect structural change must be made if Indonesia is to ever achieve the development it seeks.
While recent changes allowing majority foreign ownership and removing protectionist barriers are a good start, more needs to be done to reduce government bureaucracy and open the economy to the rest of the world.
Cryptocurrency in Indonesia
With an estimated 7.4 million users, Indonesia has the seventh-largest crypto user base in the world, just below Brazil and Pakistan.
While this only amounts to 2.7% of the Indonesian population, there are more crypto investors in Indonesia than stock investors, and the numbers are rising quickly.
There's still plenty of room for cryptocurrency growth in Indonesian society –  whether it comes to using Bitcoin, Ethereum or altcoins.
Regulators have welcomed crypto as an investment tool, allowing it to be traded as an investment option and working to set up a crypto-focused exchange called the Digital Futures Exchange.
Indonesia's central bank is also considering the creation of a national cryptocurrency.
New crypto regulations and developments are part of the friendly regulatory environment, which is accompanied by support and partnerships with global crypto firms.
Jakarta is considering imposing taxes on crypto trading. While they're only in preliminary discussions right now, the tax rate will likely be around 0.05%, which is lower than the 0.1% rate for stock trades.
They're also discussing an income tax for investors in crypto assets of 0.03% – extremely low by any measure.
However, cryptocurrency is not allowed as a form of currency in Indonesia. The rupiah is the only legally recognized currency in the country.
As a result, all financial transactions except for government spending, international transactions, and bank deposits must currently be made in rupiah.
Banks in Indonesia are forbidden from facilitating the use of cryptocurrency as a form of payment.
In other words, cryptocurrencies can only be purchased and sold for investment reasons according to current legislation.
In addition, both the East Java branch of Indonesia's largest Islamic organization and the National Ulema Council (MUI) have deemed cryptocurrency as haram – banning its use based on its uncertainty, wagering, and harm.
Buying Real Estate in Indonesia
It is quite difficult to invest in Indonesian freehold property. Foreigners currently cannot own Indonesian freehold property in their own name – only leaseholds are allowed.
The government is on the right path toward making it easier for foreigners to buy property in Indonesia, but these laws will likely change in the medium to long term
At the moment, foreigners can only obtain right-to-use titles, which are essentially leasehold titles that are granted for 25 years.
In 2016, the extension period for these titles was increased from 20 to 45 years, increasing the entire leasehold period to 70 years total.
Compared to places like China and Vietnam where buyers lease their property from the government, many buyers in Indonesia will often lease from private citizens, which actually complicates the process.
Your ability to renew a rental contract or lease in Indonesia will depend on the individual, which is less reliable.
Technically, Indonesian law permits foreign ownership of strata condominium titles, but InvestAsian is not aware of any case when such a title was granted in practice.
Restrictions on foreign ownership have not stopped foreign real estate buyers, though. There are many workarounds if you are willing to take on the work and the risk.
Currently, purchasing from Indonesian property developers is the best (and perhaps only) option for buying real estate in Indonesia.
Because of the legal restrictions on expats keeping them from purchasing and owning property, the most straightforward way to invest is through a corporation with ample experience arranging deals with foreigners.
Property developers are some of the fastest growing in Southeast Asia and the Indonesian property market is surprisingly Asia's most transparent and efficient.
Demand for commercial property in Indonesia is strong and continued population growth along with an increasingly educated and prosperous populace will fuel expansion.
Rental returns in Jakarta are commonly over 8% a year, putting Indonesia at the top of our list for the highest rental yields in Asia.
Yet until foreigners can own property in their own name, it is not advisable to "invest" money in a depreciating asset that you do not fully own.
The good news is that Indonesia's strict foreign real estate ownership laws will likely change within the next decade.
Private Equity and VC in Indonesia
Private equity and venture capital investment is increasing exponentially in Indonesia. PE and VC deals combined were worth almost 6.4 billion USD in 2021, a considerable increase from just the year before.
As mentioned, Indonesia is quickly becoming one of the largest internet economies in Southeast Asia. According to research from Google and Temasek Indonesia is projected to have a gross merchandise value of $146 billion in 2025.
Indonesia's growing base of internet users has spurred startup growth in the tech industry, attracting investment that has made Indonesia home to many of the largest digital platforms in Southeast Asia.
Most private equity in Indonesia has focused on these unicorn digital tech companies, but there has also been investment in logistics companies and financial technology companies that facilitate crowd funding and payment services.
Most PE and VC firms operating in Indonesia come from other countries. The earliest investors came from Japan and Singapore, followed by US-based VC firms.
Such firms typically conduct private placement in Indonesia via a limited liability company.
While PE and VC are both subject to income tax, these foreign firms often structure their acquisitions in such a way that they can use double tax treaties.
The top 15 private equity and venture capital firms operating in Indonesia right now include:
500 Startups
Alpha JWC Ventures
Ardent Capital
Convergence Ventures
CyberAgent Ventures
East Ventures
GDP Venture
GREE Ventures
Ideosource
IMJ Investment Partners
Insignia Ventures Partners
Mountain Kejora
Sequoia Capital
SGInnovate
Venturra Capital
Should You Invest in Indonesia?
Regarding nearly all aspects of its economy, Indonesia is heading in the right direction.
Just in the past few years, they began allowing 100% foreign business ownership, extended the leasehold period, doubled internet penetration, made huge progress on infrastructure projects, created a friendly crypto environment.
But it still has a long way to go. That's especially true regarding foreign property ownership. Simpler business regulations, along with greater clarity, are also needed.
If you're willing to make a long-term play, Indonesia is worth your consideration. Multinational companies, expats, and investors are flocking to the country thanks to Indonesia's large population, strategic location, and stunning scenery.
As China becomes too expensive and takes on a trade war with the US, global business and investors are turning to India. When India becomes oversaturated, Indonesia's rise will truly begin.
If you are in manufacturing or consumer products, Indonesia may be the perfect opportunity.
Real estate investors, on the other hand, should consider other property markets in Cambodia, Malaysia, the Philippines, and Vietnam that have many of the same advantages found in Indonesia and fewer drawbacks.
Skip the Next Western Recession
Learn the best places to invest - and where to avoid - by downloading our free Investment Cheat Sheet.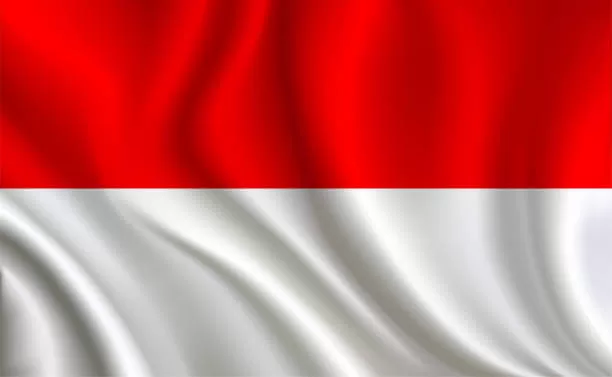 Country Facts: Indonesia

Population (2023):
270,600,000
Capital:
Jakarta
Currency:
Indonesian Rupiah
GDP (2023):
US$1.119 trillion
GDP Per Capita:
US$4,135
GDP Growth (5 Year Avg.):
5.04%
Average Age:
28.5
Population Growth (Annual)
1.1%
Unemployment Rate:
4.69%
Urbanization Rate:
55.99%
Skip the Next Western Recession
Learn the best places to invest - and where to avoid - by downloading our free Investment Cheat Sheet.