South Korea Country Guide
South Korea – formerly considered one of the "Four Asian Tiger" economies – has successfully transitioned into a fully developed nation over the past few decades.
In fact, with a GDP per capita of US$32,000, South Korea will soon become a wealthier country than Japan if it continues its current growth trajectory.
Thirty years ago, brands including Samsung, LG, and Hyundai were practically unheard of internationally. Instead, Japanese brands like Sony and Panasonic were in the limelight.
But today, it's Samsung which is instead the world's top-selling consumer appliance brand.
South Korean product sales are dominant across multiple sectors that will be crucial during the 21st century, including semiconductors and mobile phones.
The competitive nature of South Korea's economy is reflected in the World Bank's annual Ease of Doing Business Index where it's ranked fifth in the world as of 2021.
If you're specifically interested in South Korea's property market, here's our full guide about buying real estate in Korea.
Foreign asset ownership is also easier here compared to most other countries in Asia. You can own freehold land and houses in Korea as a foreigner without limitations.
It's one of very few real estate markets in the region where foreign investors don't face any restrictions whatsoever.
South Korea's economy certainly isn't perfect by any measure. Demographic trends are on a downturn, and similar to other industrialized countries in East Asia, Korea will soon undergo a drastic population decline.
And while the Korean Peninsula isn't prone to earthquakes, tsunamis, or volcanic eruptions like Japan is, they do still need to worry about the "crazy neighbor" up north.
Regardless, Korea has proven to be one of the world's most resilient economies. We expect that it will continue outperforming the rest of developed Asia in the future.
South Korea: Asia's Newest Developed Market
South Korea's northern border is shared with North Korea, while the rest of the country is surrounded by sea to its East, South, and West.
The Western Region is home to broad coastal plains and river basins while the Eastern Region is covered in mountains and narrow coastal plains.
Korea's southern end can be further divided between the mountains and valleys in the South-Western region and the broad Nakdong River basin in the South-Eastern region.
In less than half a century, South Korea went from being one of the poorest countries in the world to among the wealthiest.
After the Korean War ended in 1953, the nation grew rapidly by implementing policies that encouraged investments and exports.
South Korea impressively avoided the 2008 recession by keeping most of their consumption domestic. They continued to grow while many Western countries faltered.
Today, this mountainous country is widely recognized for its electronic and technology sector, as well as its music and beauty industries.
Not only have they built up a strong and financially stable government but they have gained a large international influence on pop culture.
Many people throughout the world enjoy South Korean culture. The nation's relatively newfound soft power has certainly its goal of becoming a popular location for foreign expats and investors.
Cities and Towns in South Korea
South Korea has nine common provinces and several other self-governing provinces, special cities, metropolitan cities, and special self-governing cities that are equal in status to the common provinces.
Five of of South Korea's most popular cities for businesses and property investors are:
Seoul (서울시)
Incheon (인천시)
Busan (부산시)
Daegu (대구시)
Jeju (제주도)
Seoul is the capital of South Korea and is considered a special city with the largest population in the whole country. Out of Korea's entire population of over 50 million people, more than 20 million of them live in the Seoul metro area.
Not only is Seoul the largest city in South Korea but it is one of the largest urban economies in the world. Seoul ranks as the fifth city for highest GDPs in the world.
While Seoul is the best-known location in Korea, it isn't the only option. Busan, Incheon, and Daegu are all considered metropolitan cities with populations between 2 million and 3.5 million.
Meanwhile, Jeju Island has become a more popular destination for foreigners and expats. It's the largest island in Korea. Its popularity is mostly due to its visa-free entry status, which was temporarily suspended due to COVID-19.
How to Start a Korean Company
The key to starting a business in South Korea is following the proper steps and learning the culture of the country.
While there are some restrictions, foreigners are able to start a company in South Korea by following the required steps. There are multiple options between the types of businesses you can incorporate.
1. Local Corporation/Foreign Direct Investment Company
2. Branch Office
3. Liaison Office
Most international investors choose to start either a Local Corporation or Foreign Direct Investment (FDI) company.
Here are the steps of South Korea's business incorporation process for this type of company:
– Create a company stamp.
– Choose a bank for initial capital deposit.
– Register the company.
– Pay social security registration Fees.
– Open a Korean corporate bank account.
– Establish a registered office in Korea.
– File Rules of Employment
Businesses operating in certain industries may be required to take additional steps or apply for permits.
Financial Markets and Stocks in South Korea
South Korea's stock market has grown substantially over the past decade, and is projected to increase its market capitalization even further.
Financial markets in South Korea can be divided into two different categories: indirect financing markets and direct financing markets.
South Korea's direct financing markets include the loan market insurance market, the business market, and collective investments.
Direct financing markets include stocks, bonds, financial derivatives, and foreign exchange.
The Korea Exchange (KRX) is headquartered in the metropolitan city of Busan. There are over 2,400 listings on the KSE with a total capitalization above 2,500 trillion Korean won – or about US$2.5 billion.
Korean's stock market is broken down into three main indices: the KOSPI, KOSDAQ, and KRX 100. Whereas the KOSPI tracks all Korean stocks, the KOSDAQ focuses on tech stocks, and the KRX 100 only includes the top hundred.
You'll find a complete range of financial instruments on the Korea Exchange. It's possible to trade equities, bonds, exchange-traded funds (ETFs), real estate investment trusts (REITs), mutual funds, options/futures, and more.
The top companies in South Korea by market capitalization include Samsung Electronics, SKY Hynix, LG Chem, Naver, and Celltrion.
Foreigners are allowed to freely purchase stocks on the KSE. Non-Korean citizens don't face any additional restrictions compared to local investors.
As such, foreigners can invest in all stocks on the KSE, along with all kinds of listed corporate and government bonds.
South Korea's Currency: The Won
South Korea's won ranks among the best performing currencies in the region as well, partially because of strong export demand and a healthy trade surplus.
Indeed, looking at the Korean won's movement since the year 2000, it has maintained greater stability than either the Japanese yen or Chinese yuan.
That's despite the Korean won's lack of worldwide usage compared to its larger East Asian peers.
The Korean won is a free-floating currency. As of 2023, one US dollar equals roughly 1,400 Korean won.
Industry in South Korea
South Korea is a well-developed economy with many different industries, easily ranking within the world's top ten importers and exporters.
The nation's top export commodities include electrical machinery and equipment, computers, vehicles, plastics, oil, medical supplies, iron, steel, and ships. Electrical machinery and equipment together comprise over 30% of the country's exports.
A few of South Korea's top imported goods include crude petroleum, iron ore, aluminum, wheat, and corn.
Korea boasts one of the largest automotive industries in the world. It is the fifth-largest automotive sector in terms of automobile unit production. Some automotive companies in South Korea include Hyundai and KIA.
Mining, shipbuilding, and tourism all play big roles in the economy as well. The tourism sector in South Korea supported over one million jobs in 2018 and contributed over 16 trillion Korean won to the country's GDP.
Cryptocurrency in South Korea
South Korea is home to several of the largest crypto exchanges in the world, and the industry is fully-regulared.
The country has quickly welcomed and adapted to the world of cryptocurrency. The government of South Korea has been welcoming of cryptocurrency and blockchain technologies.
Consequently, Koreans and foreign residents are able to purchase and use cryptocurrency legally in South Korea.
Cryptocurrency is a fully regulated currency in South Korea. This regulation includes a 20% income tax.
Banks in South Korea have also adapted to cryptocurrency and offer many crypto services. This has made it much easier for crypto investors living here.
Buying Real Estate in South Korea
Foreigners can legally purchase property in South Korea so long as they follow government regulations.
Usually, foreign property owners don't face any restrictions in South Korea. You can can buy the same types of real estate that locals can, including freehold land and houses.
Foreign investors must comply with The Foreigner's Land Acquisition Act, The Registration of Real Estate Act, and The Foreign Exchange Transactions Act.
While you can legally purchase property in South Korea though, you may not be able to afford it, depending on where you are looking to invest.
Seoul is the most expensive market for property in South Korea and the third priciest housing market per meter in Asia, only rivaled by Hong Kong and Singapore.
Buying an apartment in Seoul is generally more expensive than in London or New York City. You should fully expect to pay the equivlant of few million US dollars for any landed property in a desirable Seoul neighborhood.
Centrally-located real estate in Seoul costs around US$20,000 per square meter. Therefore, you won't really find any cheap properties here from a global perspective.
Outside of Seoul, you may want to consider investing in property in another city like Busan, Incheon, or Daegu. Or you might want to consider investing in real estate on Jeju island.
When you purchase a property in South Korea, you'll have to pay fees and taxes. For starters, upon transferring real estate, buyers must a 0.2% stamp duty. This is among the lowest stamp duty taxes in Asia.
You'll also have to pay a 10% VAT tax, 5% toward housing bonds, 3% for registration tax, 2% for acquisition tax, and some other possible taxes and legal fees.
The rental situation in South Korea is unique, to say the least. You have two options for how rent can be paid: Wolse and Jeonse.
Wolse is like a western lease, where you pay rent every month. Jeonse has the tenant pay money upfront that is equal to the price of the property. They do not pay monthly rent and get their full deposit back when the contract ends.
You can read our full guide to buying real estate in South Korea to get full details on owning property here as a foreign investor.
Private Equity and VC in South Korea
Since the Asian Financial crisis in 1997 and 1998, South Korea has expanded its Venture Capital by using both privately funded and publicly funded approaches, with varying laws for each approach.
VC investments in Korea are regulated by the Support for the Establishment of Small and Medium Enterprises Act, the Specialised Credit Finance Business Act, and the Act on Special Measures for the Promotion of Venture Businesses.
Today, most SMEs rely on bank loans versus venture capital investments for start-up financing as venture capital investments have shifted over the years from early stage SMEs to more established companies.
Some of the most prominent venture capitalist firms in South Korea are:
POSCO Venture Capital
Korea Investment Partners
SoftBank Ventures Asia
Altos Ventures
STONEBRIDGE Ventures
Should You Invest in South Korea?
South Korea has built up a strong economy and name for itself over the years. The country has become a leader in many industries. No doubt, they've earned the attention and respect it has garnered in recent years.
While not a frontier market like Vietnam or Cambodia, South Korea still has plenty of options for investing. You can find numerous opportunities to invest in stocks, or property, and there are favorable conditions for crypto investors as well.
The South Korean economy is strong, stable, and set to continue its current growth trajectory.
Regardless, if you are looking to get ahead of the curve, you may find better opportunities elsewhere. Or at least outside of Seoul.
In the end, South Korea is welcome to foreigners both from an investment standpoint as well as for lifestyle purposes. It is a great location for expats while also offering opportunities for business and investment.
South Korea is a great place to spend time, do business, buy stocks, own real estate, or even call home.
Skip the Next Western Recession
Learn the best places to invest - and where to avoid - by downloading our free Investment Cheat Sheet.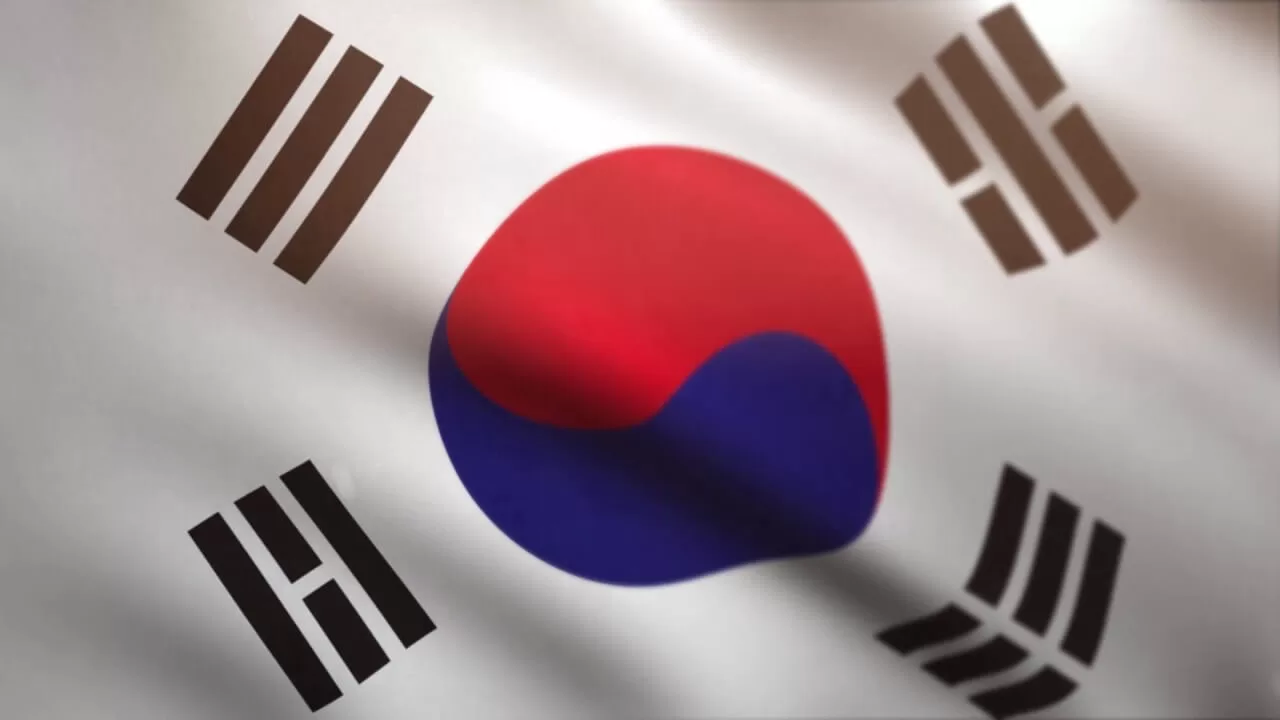 Country Facts: South Korea
| | |
| --- | --- |
| Population (2023): | 51,710,000 |
| Capital: | Seoul |
| Currency: | Korean Won |
| GDP (2023): | US$1.647 trillion |
| GDP Per Capita: | US$31,846 |
| GDP Growth (5 Year Avg.): | 2.76% |
| Average Age: | 45 Years |
| Population Growth (Annual): | 0.2% |
| Unemployment Rate: | 3.84% |
| Urbanization Rate: | 81.43% |
Skip the Next Western Recession
Learn the best places to invest - and where to avoid - by downloading our free Investment Cheat Sheet.