ABOUT INVESTASIAN
Grow Your Wealth in the World's Most Dynamic Region
Thanks for visiting InvestAsian. My name is Reid Kirchenbauer and I'm the company's founder.
I've spent half of my life living and investing in Asia. Graduating from one of the region's top universities, I learned several languages, bought over a dozen properties, and started a successful property fund by the time I reached my mid-20s.
Asia will be the main driver of growth during the 21st century. Throughout my time here, I've seen the dramatic rise of an affluent class that didn't even exist a few decades ago.
The streets are filled with economic activity. Unemployment is low, demographic trends are strong, and the future looks bright across much of Asia.
Similarly, governments in the region are opening up and taking personal freedom more seriously. They're friendly to foreign investors while a lot of the western world continues moving backwards.
Our future will be dominated by the rise of China and India. Increasingly, some of Asia's frontier markets such as Cambodia and Mongolia will lead the way.
Lots of promising countries are overlooked by investors. After all, few people talk about buying property in Myanmar or trading stocks in the Philippines.
But that's exactly why these places have incredible opportunities. Lack of knowledge combined with entry and language barriers means there are tons of undiscovered gems in Asia.
It's also why I started InvestAsian. Our goal is to help investors around the world profit from this dynamic region – no matter where they live.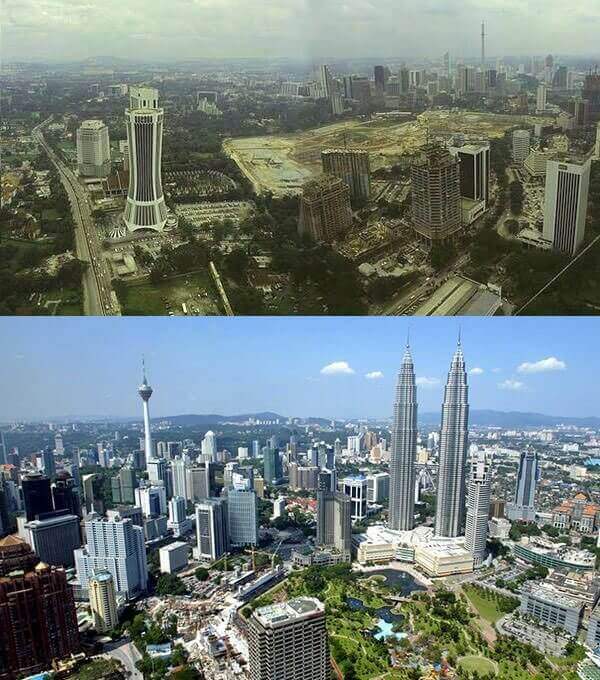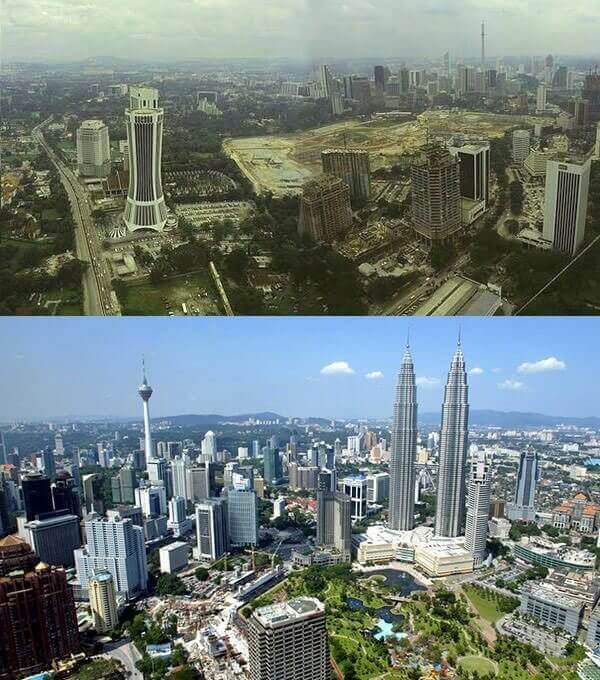 Kuala Lumpur, Malaysia in the 1990s compared to today. Transformations like this are happening all over Asia.
You may have already done research on investing in Asia. But I'm here to tell you that most of the info online is written by expats who are illiterate in the local language and have no clue what they're doing.
InvestAsian is unique because of our analysts, contacts, and translators based across Asia. Together, our staff speaks nine languages and shares a vast array of experience.
That gives our clients the best results possible. For example, you would have a hard time assessing the Thai stock market if you only speak English.
InvestAsian has local experts on the ground who are always searching, networking, and helping our clients find opportunities they never could otherwise.
Skip the Next Western Recession
Learn the best places to invest – and where to avoid – by downloading our free Investment Cheat Sheet.
Uncorrelated, Undiscovered, High-Growth Economies
InvestAsian focuses on frontier markets. We think they're the among the best countries in the world for investors. But why?
Nations are broken down into one of three different categories based on their stage of development.
Developed markets, including the United States and Australia, are often the weakest economically. Their population growth is tepid or even negative. Such markets are highly regulated while large multinational firms already exist in any sector you could possibly think of.
Emerging markets, like Thailand and Malaysia, go through change at a much faster pace. Manufacturing is usually a big part of these economies. Foreign investment is peaking and local firms are just starting to expand internationally, finding their own opportunities abroad.
Beyond them are frontier markets: countries like Myanmar and Cambodia. These are the places where rapid growth and high potential for investment returns have only recently started.
A middle class is just now beginning to form in frontier markets which makes them perfect for long-term investors. Furthermore, strong demographic trends mean their economies are driven by internal growth factors moreso than global economic whims. 
The types of businesses that you may take for granted in your home country, such as convenience store chains and drive-thru restaurants, might not even exist yet. Frontier markets are great for entrepreneurs and companies because of this.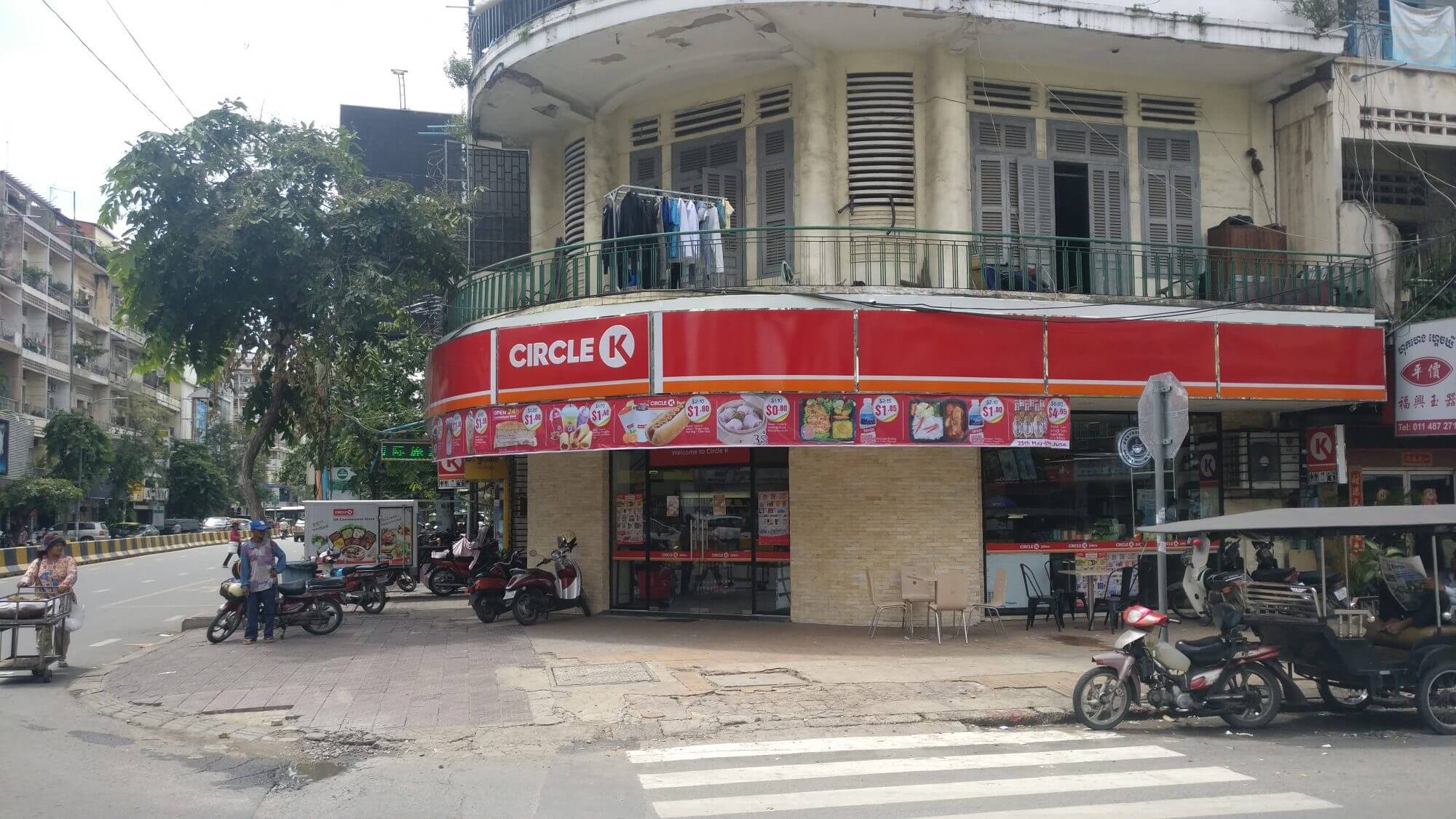 Up until 2018, Cambodia didn't even have a global convenience store chain. Circle K recently entered the market, doesn't have any real competition, and is reaping the rewards.
Frontier markets are also far less correlated with major economies like Europe and the United States. In fact, some of them skipped the past three global recessions.
Vietnam and Cambodia, for example, haven't had a recession in over 25 years. They skipped the Asian Financial Crisis during the 1990s, missed the tech bubble of the early 2000s, and outgrew the recent 2008 Global Recession. 
Today, the world's economies depend on each other. McDonald's, 7-Eleven and Walmart can be found almost anywhere on the planet. Because of this, all the developed and emerging markets get sick when the United States, Europe, or China do.
Frontier markets can be exceptions to this rule. They don't rely on foreign capital from Starbucks since Starbucks isn't in the country yet.
A truly recession proof economy doesn't exist, of course. "Past performance is not a guarantee of future results" and anything could happen. Regardless, a good frontier market is about as close as you can get. And you're making a highly uncorrelated investment either way.
In short, frontier markets have a very rare combination of risk and return. They're not only growing three times faster than your country is, but they probably won't be included in the next global recession either. There's one minor downside though…
Investing in frontier markets isn't easy. It's a main reason why these places aren't swarmed with investors already.
You'll encounter lots of entry barriers. These could be language barriers, cultural barriers, or ones set up by the government. Tasks such as opening a Vietnam brokerage account are difficult, let alone finding an honest real estate agent in Myanmar or researching stocks in the Philippines.
Plus, most people don't want to live in Myanmar and spend valuable time figuring everything out on their own.
But the "catch" of investing in frontier markets is simply a matter of effort, research, and implementation. It's not a game-changer.
That's the reason why InvestAsian exists. We see great potential across Asia's frontier markets and spent over a decade learning how to profit from these opportunities.
Would you like to join us? Take the first step by clicking below.
READY TO GROW AND PRESERVE YOUR WEALTH?
Join 20,000+ Readers. Discover assets that will drive international growth in the 21st Century.