Last updated September 29th, 2018.
Land is one of the few investments that can be seen and touched.
Not everyone cares about that sort of thing. But some people do and those are both certainly attributes stocks and bonds don't have.
Once in a while, I'll speak to a client who wants to buy land in Asia. They have their own reasons and won't settle for anything else, insisting on physical land.
I almost always end up telling these land-loving clients to invest in Malaysia.
Not many countries in Asia allow foreigners to buy property – even condominiums and apartments. China, India, and most others in the region ban foreigners from owning any type of real estate.
A few countries such as Thailand and the Philippines allow condominium ownership with some limits. However, foreign ownership is truly rare when it comes to land.
Malaysia is a beacon for some investors because of its property laws and friendliness toward foreign investors. They don't have the greatest economy when compared to the rest of Asia. But other factors help make up for it.
Here are the two major ways you can invest in Malaysia as a foreigner. Namely, either buying property or stocks.
Buying Property in Malaysia
Foreigners investing in Malaysia have almost the same land ownership rights as locals. The only main restrictions are on buying low and medium-cost housing.
Properties priced at under RM500,000 (~US$125,000) cannot be owned by foreigners. Some states, such as Penang and Johor, have an even higher minimum of RM1,000,000 (~US$250,000).
This minimum purchase policy is aimed toward separating the high-end sector from the rest of Malaysia's housing market.
It kind of does make sense. Otherwise, wealthy foreigners would drive Malaysian real estate values up beyond a range where most locals could afford it.
Furthermore, some types of older heritage properties are only open to local buyers. Ethnic Malays or "Bumiputera" also usually get a discount of up to 15% on all new purchases.
Our guide to buying real estate in Malaysia has much more detailed information about these topics and countless others.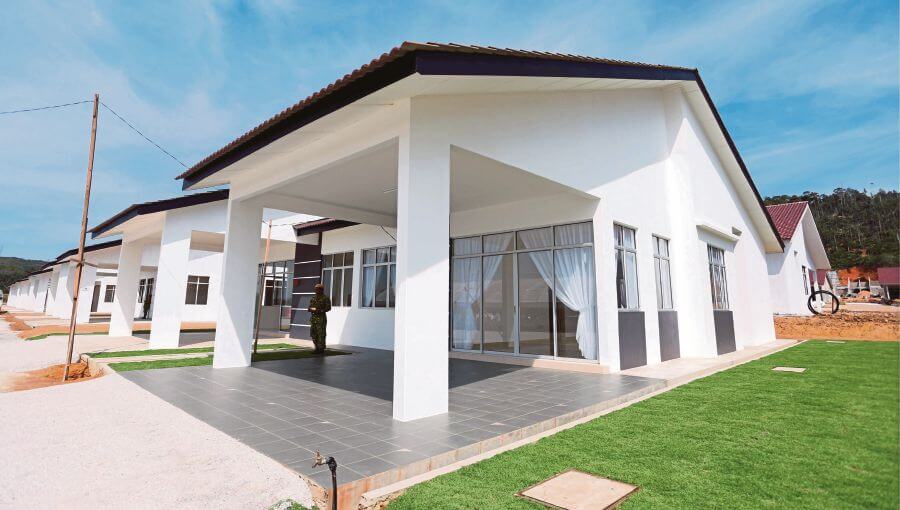 Foreign buyers can own houses, land, and bungalows in Malaysia albeit with a few minor restrictions. Of course, that's in addition to condo units.
Buying Stocks in Malaysia
Malaysia also has one of the largest stock markets in Southeast Asia.
Unfortunately, it's not easy to open a bank or brokerage account in the country. You must be a Malaysian resident before any bank will let you open an account with them.
There are still other options. Brokerages in Asia will often let you trade on stock exchanges throughout the region. You aren't just limited to the country your bank is in.
United Overseas Bank (UOB) in Singapore is one of the many throughout Asia I can recommend.
Are you not living in Asia? Then your first option is to open a bank account in a place like Hong Kong remotely, through the mail.
The second one is trading stocks in Malaysia through a brokerage in your home country.
I don't suggest the second option. Brokerages in the US and Europe often charge high commissions for buying and selling stocks in Asia. You'll substantially reduce fees by opening a more local account.
Should You Invest in Malaysia?
There's far better options if you're seeking returns. Malaysia's economy has done rather poorly over the past far years.
Places like Cambodia and the Philippines are growing much faster and boast even better long term prospects.
But Malaysia is practically the only option in Asia for owning land while easily living in the country you're buying real estate in.
The Malaysia My Second Home (MM2H) program, a longstanding government initiative, even gives investors a renewable 10-year multiple entry visa.
Foreigners under the MM2H program can bring furniture, a car, and even a live-in maid to Malaysia from another country completely free of tax.
In short, you should invest in Malaysia if you want to own land in Asia. Look elsewhere if you're mostly seeking profit.
Skip the Next Western Recession
Learn the best places to invest – and where to avoid – by downloading our free Investment Cheat Sheet.