Last updated January 10th, 2019.
The Chinese economy is forecast to grow at a weaker pace than other Asian economies. This is because of China solving structural issues and putting the nation on a more sustainable path – at least according to the World Bank.
A looming trade war between the United States and China certainly does not help the Chinese economy either, and could prompt a manufacturing shift away from China to Southeast Asia's emerging markets.
Meanwhile, estimates from JCER say annual GDP growth in ASEAN's four largest economies will achieve a respectable 4.5% in 2030. But Chinese growth will slowly decline from 6.5% currently to below 3% during the same time.
"East Asia Pacific will continue to have the potential to grow at a higher rate – and faster than other developing regions – if policy makers implement an ambitious domestic reform agenda." according to Axel van Trotsenburg, vice president of World Bank East Asia and Pacific.
Rising Competition Equals Slow Chinese Growth
Chinese growth will decline while Papua New Guinea will become the Asia Pacific region's best economy due to rising natural gas production and exports. Such factors may drive the annual growth rate as high as 20% next year.
The World Bank believes optimism from investors will help international growth in general. Yet outlooks vary between different countries. Low export prices and structural weaknesses mean some nations will far lag behind their peers despite positive sentiment overall.
Cambodia, Vietnam, and Malaysia are all countries that are likely to increase their exports over time. It reflects their increasingly deep integration into global markets and the clear alternative to China they now provide in the midst of a trade war.
However, Indonesia's export performance will stay lackluster. Export prices in Southeast Asia's largest economy continues stagnating because of poor infrastructure hurting competitiveness and attempts to diversify Indonesian industry.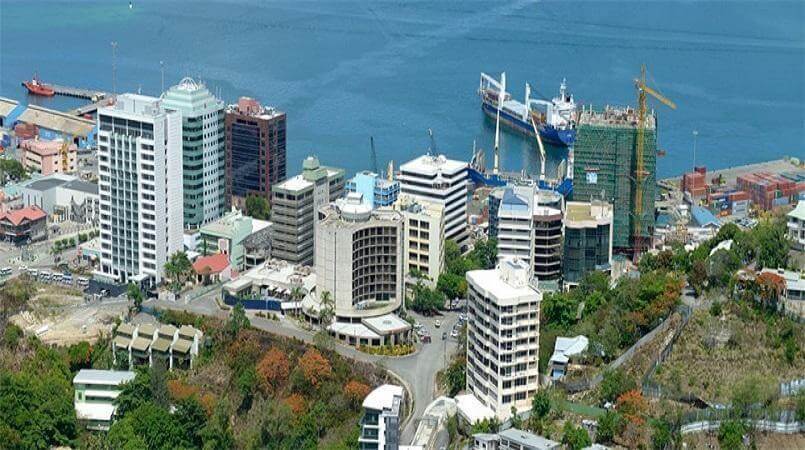 The frontier market of Papua New Guinea will outperform all other countries in Asia, according to the World Bank.
Economies Outside China Will Perform Best
Consumption remains a main driver of growth in Southeast Asia but investment is nonetheless falling in some places.
Weak inward investment is often caused by internal issues depending on each specific country. These include political uncertainty in Thailand along with property bubble concerns in Vietnam and the Philippines.
Myanmar seeks to benefit from nearly a decade of government reforms and global diplomatic engagement. The Asian Development Bank expects Myanmar will grow by 7% in 2019 despite steps backward since the latest presidential elections.
The report also says East Asian economies are vulnerable to higher interest rates and changes led by the U.S. Federal Reserve. 
It clarifies that while government finances aren't at risk from higher rates, households in more developed countries such as Thailand and Malaysia could possibly suffer.
Most major economies in Asia, including China's, want to spur domestic growth and shift away from their heavy reliance on exports. The World Bank recommends Asia's developing countries should improve educational standards to help escape the middle income trap.
They mentioned schools and universities are not producing the types of skills demanded in the labor market. Countries must adopt new approaches to promote higher education and lifelong learning.
We recommend investing in countries outside China. Countries in Southeast Asia will see more sustainable long-term growth.
Skip the Next Western Recession
Learn the best places to invest - and where to avoid - by downloading our free Investment Cheat Sheet.