Last updated June 15th, 2019.
Indonesia is one of the world's largest phone makers. And they're quickly becoming one of the biggest consumers of phones too.
eMarketer says the country will have over 100 million active monthly smartphone users before 2021, making Indonesia the world's fourth largest cellphone market. Because of this, Indonesia factories are extremely desirable for phone manufacturers.
Several factors help its desirability. For example, Indonesia's cost of labor is low compared to the rest of the the region. The annual minimum wage is only US$1,163 compared to US$2,472 in China.
On top of that, the government is removing a lot of regulatory barriers for businesses. This will make things easier for manufacturers and help support Indonesia's already robust economy.
Many different local and international companies have begun operating in Indonesia over the past few years, while more are planning to do so. These range from component manufacturers to actual smartphone brands.
Below is a list of the three largest local, as well as the three largest multinational players which are focusing more on Indonesia's manufacturing sector.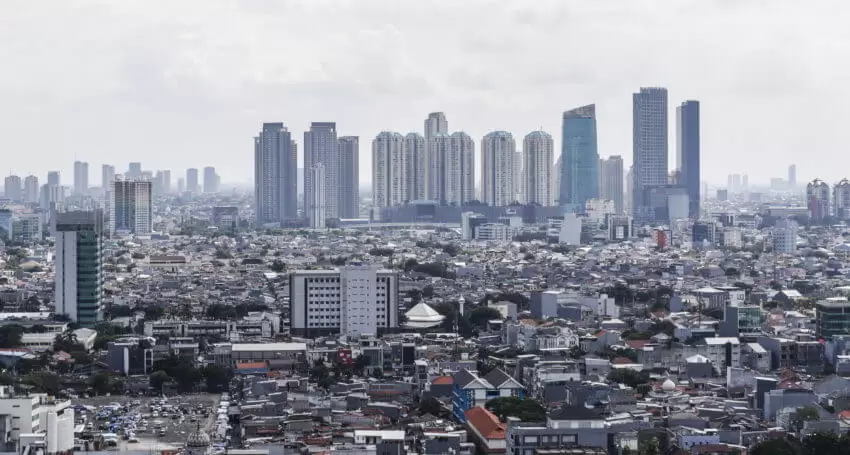 With a population above 250 million, the success of Indonesia's manufacturing sector will determine all of Southeast Asia's.
Top Global Brands Opening Indonesia Factories
Oppo
Chinese-based Oppo is expanding into the Indonesian market very aggressively. The company invested US$30 million to buy an old factory and revamp it into a phone assembly plant.
The facility will become Oppo's first one outside of China and they plan on assembling 500,000 smartphones per month at their new factory.
Haier
Haier is yet another Chinese company. The business is well-known as a home appliance brand in mainland China, but it's more focused on smartphones in Indonesia.
Haier, along with ZTE, is also one of the manufacturers for a top local brand named Smartfren Andromax.
Haier invested US$800,000 to expand the production line in its existing Indonesia factory. They will soon assemble 200,000 smartphones every month, although Haier nonetheless maintains just one single Indonesian factory.
ZTE
ZTE is yet another Chinese manufacturer that supplies phones to Indonesian brands. Some of their products include the Smartfren Andromax series and the Bolt Power phone.
The business claims that Indonesia is its biggest market. ZTE plans on investing heavily and will build an additional smartphone factory near Jakarta's main international airport
Top Local Brands Opening Indonesia Factories
Polytron
A firm known in Indonesia for making electronic goods like radios, speakers, and refrigerators, Polytron joined the mobile phone business in 2011. They already have three existing factories.
However, at that time, Polytron still sourced phones from Chinese manufacturers rather than Indonesian ones.
Then in December of 2013, Polytron decided to use one of its own plants to produce its feature phone lineup. Lately, Polytron set a goal to produce 100,000 phones every single month from a factory in Central Java.
Evercoss
Evercoss' factory in Central Java began operations in June 2014. They make 1,500 smartphones, 1,500 tablets, and 2,500 feature phones every single day.
Not all of these are manufactured in Indonesia at the moment. But Evercoss is currently in the process of setting up another factory near their present one.
Besides Indonesia, the brand plans on selling phones in other countries throughout the ASEAN region.
Advan
Advan already has an established factory in Semarang that produces LCD screens, notebooks, and PCs. This is in addition to its US$80.7 million the company used to create a 3,000-square-meter factory.
They're currently pouring in another US$8.1 million into expand its production capabilities to smartphones and tablets. Advan's goal is to assemble 25,000 smartphones and 25,000 tablets every month.
Advan will also start producing more smartphone components. They have a goal of becoming independent from Chinese sourced parts.
Want to start investing in Indonesia, but aren't a large company with enough money to build a factory? You might want to see our guide to buying property in Indonesia.
Skip the Next Western Recession
Learn the best places to invest - and where to avoid - by downloading our free Investment Cheat Sheet.