Last updated August 29th, 2023.
Indonesia is Southeast Asia's largest and most populous country. Nonetheless, it has stayed off the radar of investors despite strong economic growth combined with an enormous consumer market.
The Indonesian economy is also rising at an impressive pace. A focus on infrastructure, manufacturing, and services has helped Indonesia average over 5% annual GDP growth since the turn of last decade. That's among the highest rates in the whole region.
Investment in Indonesia has skyrocketed both as a result and a cause of its resurgent growth. Yet it still hasn't received the same attention as other large countries in the region like China and India.
Much smaller nations like Thailand and Singapore are even seeing more foreign investment than Indonesia. This makes investing in Indonesia property ideal for those wanting to profit from one of the world's future economic powerhouses.
China is becoming too expensive while its economy is slowing down. Because of that, plus a looming trade war with America, global businesses and investors alike are now looking at India as an alternative.
Eyes will then turn to Indonesia once India becomes oversaturated and inevitably suffers the same fate as China. Indonesia's rise will truly begin once this happens.
It's a long term play and a fairly safe one since multinational companies love setting up shop in dense, heavily-populated countries. Indonesia's location allows them simple access to large consumer markets and makes their logistics run smoothly as well.
Those who act now will obtain access to a population of more than 250 million people – the fourth biggest in the world. Early buyers of Indonesia property should also start seeing gains well before its real estate market becomes "mainstream".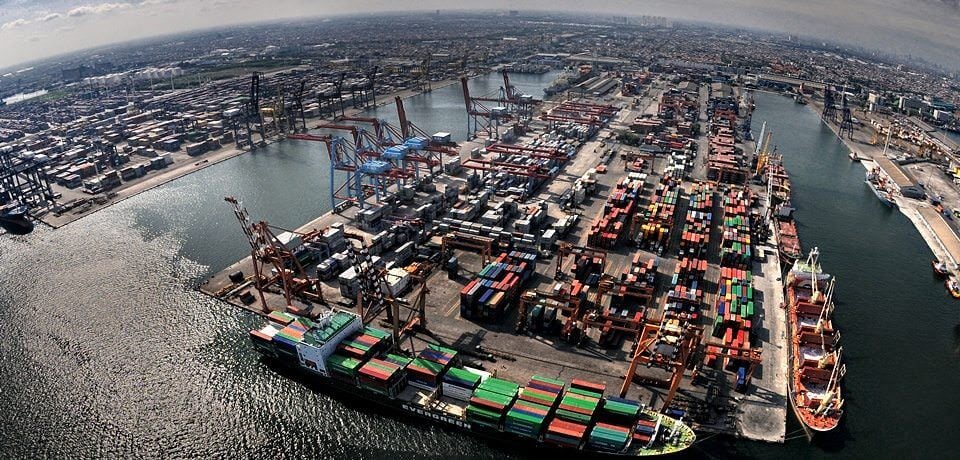 International trade is a main driver of Indonesia's growth. The massive Port of Tanjung Priok is undergoing a major expansion.
However, things aren't fully positive for the archipelago. While it's fairly simple for foreigners to start a business or just buy stocks, it remains much harder to invest in Indonesia freehold property.
That nonetheless hasn't stopped foreign real estate buyers and several workarounds exist – some are far riskier than others.
Corruption and bureaucracy are also huge problems for Indonesia. The World Bank's latest Ease of Doing Business Index ranked the country at 73rd out of 190. It's a solid improvement from 91st back in 2016, but still only about midway among its peers in the ASEAN region.
With that said, the nation is gradually opening up and becoming more transparent. Recent and drastic legal changes make it clear the government is on the right path – one of making it much easier for foreigners to buy property in Indonesia.
Can Foreigners Invest in Indonesia Real Estate?
Foreigners are unable to own Indonesian freehold property in their own name. This guide will be updated in the future once these laws eventually change – and they should in time.
There are a few different land titles in Indonesia. Freehold titles, more commonly called "SHM" (Sertifikat Hak Milik), can only be held by citizens.
Right-to-use titles, or "SHP" (Sertifikat Hak Pakai), are essentially leaseholds that are open to foreigners. Leasehold titles are granted for 25 years and can be extended for another 45 years for a total of 70 years.
Up until the last decade, the extension period was only for 20 years for an effective 45 year total. So it's clear that Indonesia's property laws are slowly moving in the right direction.
The law also technically allows for foreign ownership of strata condominium titles. But this is not commonly (if at all) granted in practice. InvestAsian is not aware of any foreigner who was ever given a strata title.
How Much Are Property Taxes in Indonesia?
Taxes are exceptionally high in Indonesia. In fact, they're enough of a factor to dissuade many people from buying Indonesia real estate altogether.
Fees for selling property are particularly high. Sellers are subject to a 2.5% transfer tax on the sale value of their property. Buyers must pay a 1% land acquisition duty on the purchase price of the property.
Just in case that isn't enough, buyers of luxury houses and condominium units are subject to an immense 20% sales tax. Making profit off flipping property in Indonesia is difficult indeed.
Landlords collecting rent but not living in Indonesia are subject to a flat 20% tax on the income. Depending on your residency/citizenship, double taxation agreements may help lower this rate to 10%. Residents of Indonesia pay a flat tax of 10% on rental income either way.
Furthermore, there is a small annual property tax and rates vary based on the government's appraised value. These are 0.1% for properties worth between IDR200 million and IDR2 billion, 0.2% for any between IDR2 billion and IDR10 billion, and 0.3% for those over IDR10 billion.
Best Places to Buy Property in Indonesia
Indonesia is the 4th most populous nation in the world, so there are many areas to conceivably buy real estate.
Most of these places are closed to foreigners because of current investment laws though. We'll cover Indonesia's top cities despite this fact, and their investment potential will be looked at from the perspective of local buyers.
The assumption is that foreign property ownership will be allowed in the medium to long term. Our guide will be updated when that happens.
Jakarta is ASEAN's biggest city by some measures and will see its influence rise even further with time. Second-tier cities such as Surabaya and Medan are growing even quicker than the capital. Meanwhile, Bali will remain Indonesia's most popular resort destination by far.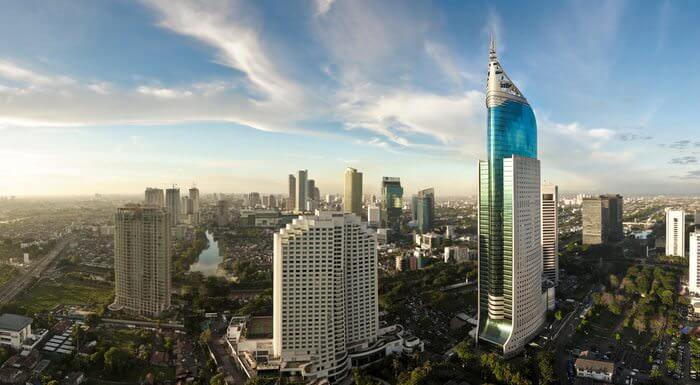 While not yet as famous as Bangkok or Singapore, Jakarta is one of Southeast Asia's top centres for business and finance.
Jakarta
Located on Java's north coast, Jakarta has a metro area of over 30 million people. It's also the second largest metro area on the entire planet after Tokyo.
As such, it wouldn't be practical to cover every single Jakarta neighborhood in this guide. Especially when foreigners can't even buy Indonesia property yet.
Jakarta itself is comprised of five smaller "cities": Central, North, West, South, and East Jakarta. Those districts make up a larger area simply called Jakarta. However, most investors buy real estate in either Central or South Jakarta.
A subway or monorail system hasn't yet been built in the city. Because of this, living close to work, schools, supermarkets, and similar places is important for most people. They'll otherwise risk being stuck in Jakarta's infamous traffic jams.
Central Jakarta
Central Jakarta is the city's downtown and prices here are among Indonesia's most expensive. Menteng and the Golden Triangle are two neighborhoods in Central popular among expats and upper class locals alike.
The Golden Triangle is where three major roads (namely Jl. Sudirman, Jl. Rasuna Said, and Jl. Gatot Subroto) all meet.
Large office buildings and luxury apartments line each of these streets, making the Golden Triangle convenient for expats. Those working for a multinational firm can live within walking distance of their job.
Menteng is both centrally-located and leafy. It's an "old money" neighborhood and the site of countless embassies, villas, and colonial-era buildings. The fact that it's also in the middle of Jakarta further adds to its appeal, making it one of city's most prestigious addresses.
But houses in Menteng are often historical landmarks. Government approval is sometimes needed before renovation and construction work can be done on properties here.
North Jakarta
A lot of people tend to avoid North Jakarta because of the district's flooding, pollution, and distance from business centers/international facilities.
There's simply no reason to live way out here for most. Central and South Jakarta are more convenient, West Jakarta offers a better suburban lifestyle, and East Jakarta is closer to the city's industrial core.
Despite these issues, a community called Pantai Indah Kapuk has made a name for itself. Often called "PIK", the complex is an integrated community with residential and commercial zones.
Housing estates in PIK are found alongside schools, hospitals, restaurants, and even a golf course. It's one North Jakarta's few areas that are suitable for expat family living.
Real estate prices are drastically lower in North Jakarta too. That's maybe worth considering for investors – especially those willing and able to buy land in Indonesia.
West Jakarta
Much of West Jakarta is made up of a vast area called Tangerang. It fully encompasses the international airport and lots of residential neighborhoods south of it.
Dozens of townships like Alam Sutera and Bintaro dot the landscape of this rather sizable district with numerous malls and dining options between them.
Tangerang's suburban life and easy access to the airport have especially drawn digital nomads, retirees, and those with families who don't commute every day. Property values here are low while living standards are still fairly high.
However, floods remain an issue in West Jakarta and far more travel time is required to get downtown. Commutes to the CBD can reach two hours during peak times. This is often a deal-breaker for anyone working in Central.
Living in Tangerang can be inconvenient – but real estate is less expensive too. Jakarta's urbanization means this probably won't be the case for long and investors should take note.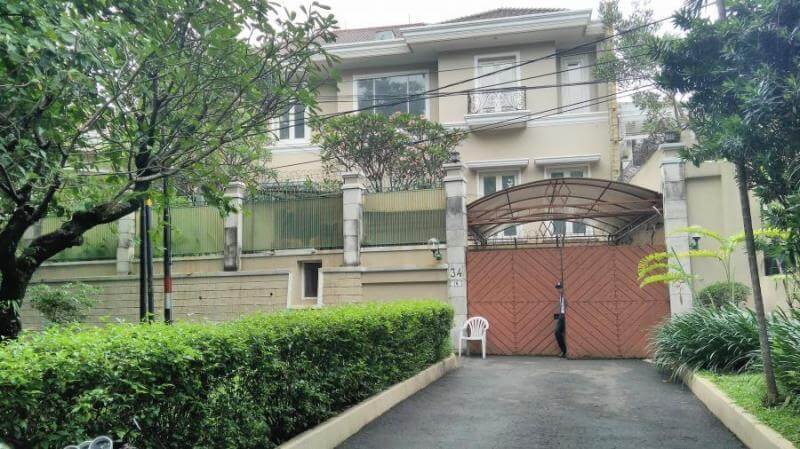 Outside of Jakarta's central business district, the city's southern part is considered the best place to live.
South Jakarta
Generally, South Jakarta is one the city's two most desirable districts to live along with Central. Residents have easy access to downtown yet more space, minimal traffic, and a wide choice of restaurants and stores.
Kebayoran Baru is South Jakarta's biggest neighborhood and one of the most convenient. It straddles Central Jakarta, putting it close to major office buildings and malls. Kebayoran Baru is more commonly known for large houses, but apartment buildings are also starting to pop up.
Kuningan is the closest you can get to Central Jakarta without actually being in the CBD. This is another "old money" area with tree lined streets and large villas.
However, property in Kuningan can sometimes be in disrepair even while retaining a stately appearance on the outside. Make sure you do a proper inspection.
Further south is Kemang. It's not as convenient as other parts of South Jakarta and flooding can be an issue. Yet Kemang remains popular among expats because of diverse restaurants, international facilities, and lower prices compared to the rest of South Jakarta.
East Jakarta
Filled with factories, East Jakarta is where the bulk of the city's industry takes place. People who either work for a large manufacturer or companies supporting them (suppliers of equipment, logistics firms, etc.) often choose living in this district.
The problem is that East Jakarta holds little appeal for anyone else. Kelapa Gading, or "KG", is one of the few townships in the area that are fully up to global standards. It's an integrated community offering schools, shops, and hospitals for residents.
Investors should probably buy real estate elsewhere in Jakarta though. Consider a desirable neighborhood with greater long-term growth catalysts.
Medan
Medan, on the island of Sumatra, is one of Indonesia's fastest growing cities. Its economy was almost entirely based on agriculture up until recently, relying on the export of rubber, tobacco, tea, and coffee.
Sumatra's population of over 50 million is now starting to urbanize – just like neighboring Java. As the largest city on the island, Medan is getting most of their attention. It's surely easier than moving to Jakarta or Surabaya which are both on a different island.
Manufacturing is becoming a very important part of Medan's economy. Pieces of land on the city's outskirts that used to host farms are making room for factories and industrial estates. Likewise, condominiums and office buildings are popping up across the city center.
The fact that Medan sits along the Strait of Malacca, one of the busiest shipping lanes in the world, means the city has strong potential to become an international trade hub as well.
Surabaya
Surabaya is the second largest city in Indonesia and shares the island of Java with Jakarta. But growth in Surabaya is now even higher than the nation's capital
More than 140 million people live on the island of Java and they're starting to urbanize. Lots of of them are heading to Surabaya.
The city was historically a trading hub. Because of that, companies such as banks, insurance companies, shipbuilders and other players needed to facilitate global trade are a major part of Surabaya's economy.
Indonesia's first high speed rail system also connects Surabaya and Jakarta. The Japanese won a bid to build the link (after losing a different rail project to China) and the line recently finished construction.
Of course, high speed rail greatly helps Surabaya's economy now that it's complete. Buying property near stations could be a solid strategy for investors.
Bali
Bali is Indonesia's top tourist destination with international arrival numbers beating Phuket, Boracay, and every similar place in the region by a mile. As a result, Bali's economy is booming.
The island typically has better infrastructure than elsewhere in Indonesia. Bali's streets and public services are kept to higher standards much in the same way Mexico keeps Cancun's hotel zone clean.
Indonesia knows digital nomads and tourists won't keep coming to Bali if its quality of life isn't superior.
Most neighborhoods where you can buy real estate in Bali are located on the island's south, in and around Denpasar and Kuta. Northern areas like Singaraja are less touristy and are quickly becoming popular as well.
Lombok is becoming desirable among property buyers too. As Bali as starts getting crowded and noisy, many expats are choosing to live off the main island.
Villas in Bali are common and developers can give you a 70-year leasehold on the land when buying one. They'll often pledge to transfer the land if foreigners are ever allowed ownership. However, it's worth noting these promises aren't legally binding.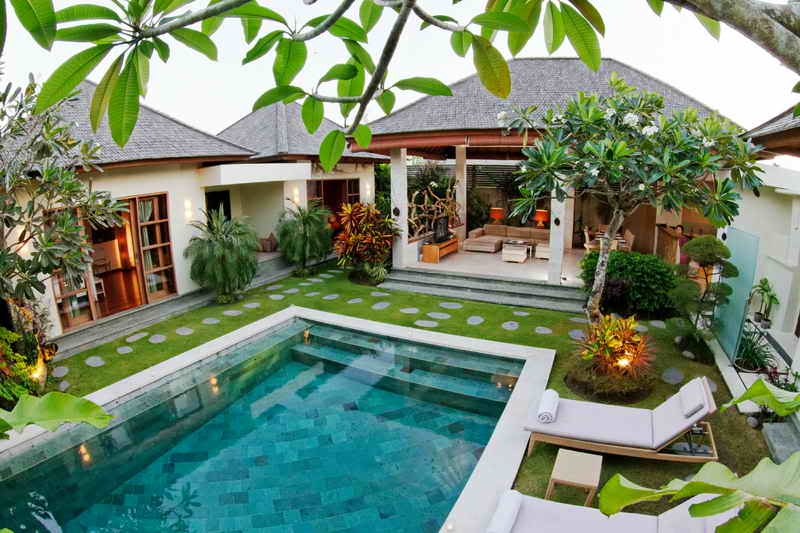 Foreigners can't yet own freehold land in Indonesia. Nonetheless, there are a few ways around this restriction. Some methods are riskier than others.
Hiring Indonesia Real Estate Agents
Like most of developing Asia, locals often find deals through word of mouth instead of using an agent when buying Indonesia property.
Don't get me wrong: realtors absolutely exist in Indonesia. However, they almost purely target foreign investors in an attempt to make their lives easier. Indonesia real estate agents simply help make the market simpler to navigate for non-locals.
Realtors typically charge 5% of the sales value of any property in Indonesia. Unlike other countries in Asia, the buyer pays all agency fees instead of the seller.
The market for Indonesia property agents is small. With that said, using realtors will probably become a more common practice once the nation's economy opens up to foreigners.
Is Buying Indonesia Property a Good Investment?
Indonesia would be a great investment if foreigners could actually own freehold real estate titles. Population growth combined with lack of space means demand will continue to rise. Cities like Surabaya and Medan, along with Jakarta, can surely benefit from this trend.
Of course, foreigners cannot technically buy property in Indonesia yet. As such, the strong potential and current high-yields aren't relevant for most of our readers.
My thoughts are that this will change within the next decade or so. Just in the past three years, foreigners were given the right to own 100% of almost any type of business and the maximum duration of leaseholds was practically doubled. Laws are moving in the right direction.
But for right now, it's better to invest in places like Cambodia or Malaysia rather than messing around with leasehold titles and Indonesian bureaucracy. There are lots of other countries in the region that are open to foreigners. Several places are growing even faster than Indonesia.
So, is Indonesia property a good investment? We'd have to answer that question while keeping opportunity costs and the potential of other nearby Southeast Asian investment destinations in mind.
Our conclusion is that most people are better off buying real estate in the Philippines, Cambodia, or Malaysia instead of Indonesia. You can easily find higher rental yields and less bureaucracy elsewhere in Asia.
Skip the Next Western Recession
Learn the best places to invest - and where to avoid - by downloading our free Investment Cheat Sheet.