The Asian continent is home to over 35 different stock exchanges – a greater choice than any other region in the world. Learn how to open a brokerage account and buy equities across Asian markets.
From stable large-cap equities in Singapore to high-growth frontier market stocks in Vietnam, you'll find many thousands of investment opportunities here in Asia.
Why trade stocks in Asia? One main reason is to improve your overall diversification. Investing abroad will make your portfolio less reliant on the performance of your home market.
Foreign stocks store your wealth and pay dividends in terms of a different currency than the one you normally use. Thus, buying assets denominated in a stable currency will improve your portfolio's overall diversification.
The Singapore dollar and Korean won, just to provide two examples, have steadily increased in value against major global currencies over the past few decades.
If you originally sold US dollars to buy shares traded in either Singapore or Korea, you would be now sitting on top of currency gains in addition to capital appreciation.
Some countries are less correlated with the global economy than others, and you can further safeguard your portfolio by investing in the right places.
Not all real estate markets in Asia are on equal terms when it comes to foreign ownership rights. Nor are they fully open to foreign ownership. If you chose any two places on the continent at random, there will almost certainly be vast differences between each of their property laws. While lots of opportunity exists across Asia's real estate markets, foreign investors face varying degrees of limitations.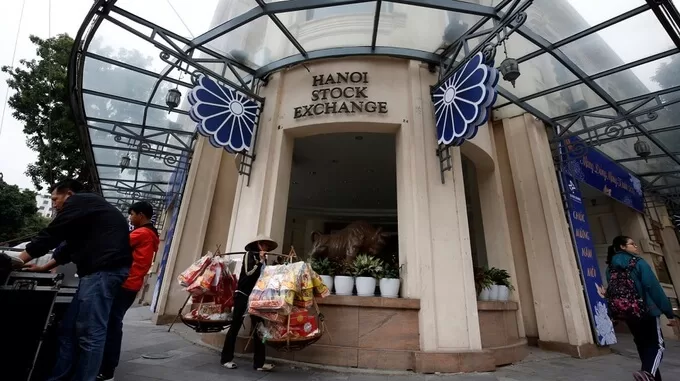 Vietnam is just one example of a country that has managed to avoid recession over the past thirty years.
Emerging and frontier markets in Asia are especially less correlated with the world economy. We're talking about places that are growing rapidly and are propelled by internal factors, for example, a high urbanization rate and a low average age. Not the financial performance of international markets.
Meanwhile, Asian frontier markets such as Indonesia, Cambodia, or the Philippines is less likely to be affected by any crisis that originates in the western world.
You can achieve the benefits of stronger gains during good economic times, and fewer losses during poor times.
Stock exchanges in Asia vary widely in terms of their size, available opportunities, and accessibility to foreign investors though.
Further below is a quick overview of Asia's top stock markets, sixteen of them to be precise. Even this doesn't make an exhaustive list, but is a good place to start. We also have individual articles that cover each specific equity exchange in greater detail.
BIGGEST STOCK MARKETS IN ASIA
Hong Kong Stock Exchange (HKX) – Serving as China's financial gateway to the rest of the world, Hong Kong is a global city with a massive stock exchange. You'll find over 2,500 listed companies here with a total market cap of US$6 trillion dollars.
One unique advantage of setting up a Hong Kong brokerage account is that you're able to access all of Mainland China's stock markets as well because all major Chinese exchanges are linked.
The Hong Kong Stock Connect (HKEX) lets anyone trading in Hong Kong access Shanghai's exchange as well. That's in addition to the smaller, tech-focused Shenzhen Stock Exchange. It's a three-in-one deal, and they'll soon be adding a fourth after the newly-formed Beijing Stock Exchange is linked.
Tokyo Stock Exchange (TSE) – Ranked among the world's largest, the Tokyo Stock Exchange hosts over 2,000 listed companies with a market cap exceeding US$5 trillion.
Japan is one of Asia's easiest markets to access, and nearly every major brokerage firm in the US and Europe will let you make international trades on the TSE.
Yet partially because of its ease of accessibility, don't expect to find much-undiscovered stock picks here. Japanese stocks are internationally popular and receive plenty of coverage from analysts. Plus, the nation's poor demographic trends don't bode well for its future.
Singapore Exchange (SGX) – Southeast Asia's biggest stock exchange, the SGX lists 776 companies with a market cap of nearly US$800 billion. Not bad for a small city-state with a population of about six million.
Singapore serves as Southeast Asia's main financial center, and as such, you won't only find domestic stocks tradable here. Businesses from Thailand, India, and beyond often choose a primary or secondary listing in Singapore.
Shanghai Stock Exchange (SHE) –  The world's third largest stock market, more than 2,000 companies are listed on Shanghai's exchange which has a total market cap above US$7 trillion.
You won't be able to directly trade stocks in Mainland China if you're a non-resident foreigner. However, it's possible to set up a brokerage account in nearby Hong Kong remotely. This gives you easier access to both the Shanghai and Shenzhen exchanges via the Hong Kong Stock Connect.
Korea Exchange (KRX) – South Korea's stock exchange has a market cap above US$2 trillion dollars with over 3,000 listed firms.
Compared to East Asia's other exchanges like China's and Japan's, the Korean stock market might still appear small. With that said, the Korea Exchange is the only place where you can buy top-performing stocks including Samsung and SK Hynix, neither of which have secondary listings in foreign countries.
EMERGING MARKET STOCKS IN ASIA
Stock Exchange of Thailand (SET) – Thailand's stock exchange is the ASEAN region's second largest in terms of market capitalization, ranked just after Singapore.
Like nearly all other emerging market exchanges on this list, you probably won't be able to trade stocks in Thailand through your usual brokerage account based in the US or Europe. You'll need to set up an international brokerage account in Asia if you don't have one already.
Bursa Malaysia – Well-positioned to avoid the middle-income trap, Malaysia is an emerging market on the way to becoming a developed economy before the year 2030. It enjoys strong demographic trends and, compared to elsewhere in Southeast Asia, is very open to foreign stock and property investment.
Malaysia's stock exchange has a market cap of around US$400 billion, which puts Bursa Malaysia in the category of a mid-size stock exchange.
HCMC Stock Exchange – Vietnam is home to two stock exchanges – the Ho Chi Minh City Stock Exchange (HOSE), and the Hanoi Stock Exchange (HSE). Each of them currently lists about 400 Vietnamese stocks.
But plans were recently announced to merge the two exchanges though. The HOSE will list all stocks in Vietnam before the end of 2023. Instead, the Hanoi Stock Exchange will focus on bonds, derivatives, and alternative investments.
Indonesia Stock Exchange – Over 270 million people (and rising) live in Indonesia. Naturally, it hosts one of the region's largest equity exchanges with a total market cap of approximately US$500 billion.
The Indonesia Stock Exchange may eventually become Southeast Asia's biggest, considering the nation's economic growth potential and sheer size. Right now, you'll need to open a brokerage account in nearby Singapore to trade stocks in Indonesia. This emerging market remains difficult to access as a foreigner.
Philippine Stock Exchange – Founded back in 1927, the Philippines is home to Southeast Asia's oldest continuously operating stock exchange. It also ranks among the region's fastest-growing markets.
You'll find about 300 different equities available to trade here. Once more though, brokerages that are based outside of Asia will rarely let you trade stocks in the Philippines. This is a recurring trend when it comes to investing in emerging market stocks.
You'll need a local account to invest in Asia's most lucrative stock markets. Fortunately, it's possible to set one up remotely and by mail, regardless of where you live in the world.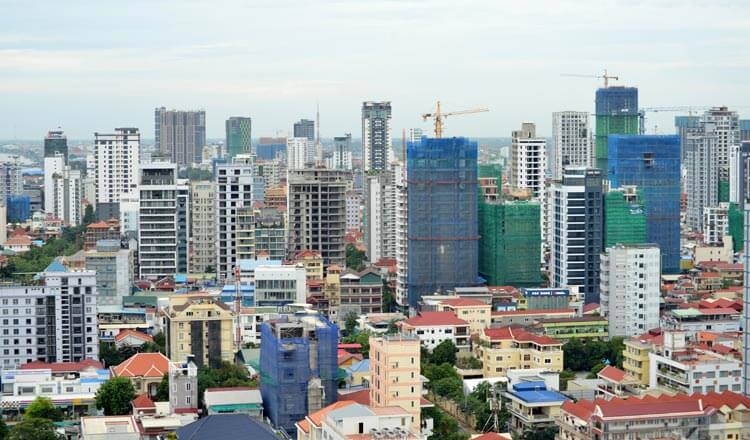 Frontier markets are usually difficult to access. With that said, entry barriers have kept asset valuations fair in places like Indonesia and Cambodia.
FRONTIER MARKET STOCKS IN ASIA
Bombay Stock Exchange – India is a notoriously difficult country to access as a foreign trader, even if the India stock market is here is brimming with investment potential.
What's the easiest way to buy India stocks? Arguably, through a brokerage account based in either Singapore or the United States. You simply won't be able to trade stocks in India directly if you aren't a resident of the country.
On the Singapore Exchange, you'll have access to India REITs including the Ascendas India Trust with several billion dollars under management. Similarly, a handful of India-focused ETFs are available in the US.
Cambodia Securities Exchange (CSX) – Although it's one of the world's smallest exchanges with only nine equities listed, the Cambodian stock market has plenty of investment potential.
A market cap slightly above US$3 billion certainly puts Cambodia's stock exchange in the category of a small market, yet it's still successful. The same can't be said for Myanmar, for example, which hosts four times the population of Cambodia but with a stock market that is 10% the size.
Cambodia's top-rated bank, largest property developers, and all major port operators are listed on the CSX among other companies.
Yangon Stock Exchange – Myanmar's stock market was formed in a joint venture between  Japan Exchange Group, Daiwa Securities, and state-owned Myanmar Economic Bank.
Following a decade of economic reform, Myanmar showed much promise a few years ago and appeared as if it were a newly-opened frontier market. But the nation unfortunately suffered a military coup in 2021 following a decade of political and economic reform.
Right now, the future of Myanmar and its stock market is uncertain to say the least… and things were murky even before the latest coup. The Yangon Stock Exchange currently lists seven companies with a market cap of about US$300 million.
Dhaka Stock Exchange – Bangladesh is a high-growth frontier market with a population of 165 million and rising. You'll need to make a personal visit here and open a brokerage account before you can trade stocks as a foreigner on Dhaka's exchange.
However, for investors who can put in some extra effort, you'll gain access to a frontier stock market with over 750 listed firms and a total market cap exceeding US$60 billion. Dozens of hidden gems are available to be discovered in Bangladesh.
Mongolian Stock Exchange – East Asia's only frontier market, about 300 stocks are listed in Mongolia – not bad for a small country with a population of barely a few million. Making a personal visit to set up a local brokerage account is required before you can trade stocks in Mongolia though.
Quite frankly, Bangladesh isn't easy or accessible to foreign stock traders at all. Yet entry barriers aren't necessarily a bad thing if you're willing to break them. Not many multinational firms are investing in Bangladesh, and barriers to entry can keep asset prices fair for a time.
Skip the Next Western Recession
Learn the best places to invest – and where to avoid – by downloading our free Investment Cheat Sheet.