Last updated November 24th, 2021.
Mongolia is a large nation positioned directly between China and Russia. But it's also the most sparsely populated in the world with barely over 3 million inhabitants.
Nonetheless, the country's vast mineral wealth along with China's New Silk Road are drawing increasing amounts of foreign investors to Mongolia.
Mongolia's much bigger neighbor (over 1,000 times, in fact!) is buying up resources like oil, tin, and coal as China slowly depletes its own.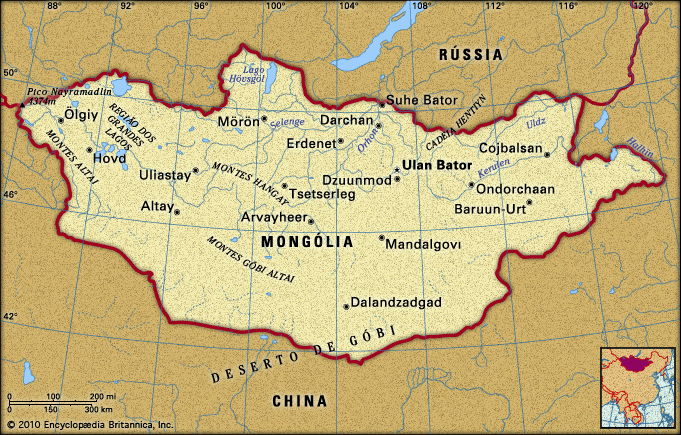 Mongolia is landlocked. Regardless, its abundant mineral reserves and proximity to China more than make up for Mongolia's lack of shipping lanes.
Once rather isolated from the global economy, Mongolia has benefited from massive amounts of Chinese capital flowing in. China has, in some ways, overwhelmed the much smaller frontier market to its north.
However, the result helped made Mongolia one of the fastest growing economies in the whole world. Double-digit annual growth rates were common during the 2000s. Economic issues and government inefficiency led to a recent slowdown though.
Mongolia had "only" 6.9% GDP growth in 2018. Quicker than anywhere else in East Asia by all means.
Small Country, Big 

Opportunity
Mongolia is huge and takes up an area larger than Japan, Germany, and France all combined. Still, barely 45% of its population live in just the capital of Ulaanbaatar.
The city is growing by around 40,000 people per year, but infrastructure development has not kept up – something China is now helping with.
Mongolia's commodity boom supports a rapidly growing consumer class among Ulaanbaatar's tiny population of 1.3 million. Combined with thousands of Chinese foreigners working in the mining sector, this unfortunately had a side-effect of straining the city's infrastructure too.
The Soviets designed Ulaanbaatar to hold less than 600,000 people when they originally built it.
All of these problems haven't gone unnoticed by Mongolia's government though. They have a few projects aimed toward solving Ulaanbaatar's overcrowding problem.
Maybe the most ambitious is constructing an entirely new Mongolian capital – Maidar City. It'll have a location 30km from Ulaanbaatar and will hold 300,000 people.
Yet another plan involves billions of dollars worth of infrastructure enhancement and renewal in Ulaanbaatar's ger districts – poor communities in the city's hills.
However, some people doubt that Mongolia's democratic government will be able to pass the legislation due to lack of political will.
How You Can Invest in Mongolia
Because of the massive scale of Mongolia's public projects, the lack of a certain timeframe, and doubts they will even provide a comprehensive answer, the private sector has a large window of opportunity to offer better solutions.
Mongolia is an ideal place for an innovative entrepreneur. Those who can make lives easier for Ulaanbaatar's surging middle class will benefit.
For stock investors, Mongolia has a decent-size stock exchange. The Mongolian Stock Exchange includes 332 listed companies along with market capitalization of around US$3 billion dollars.
You can buy property in Mongolia as a foreigner as well. It's an extremely bureaucratic process although laws indeed allow foreign freehold real estate ownership.
There's certainly a good case for investing in Mongolia. Whether you buy real estate/stocks or open a business here, China will keep buying Mongolia's resources in ever-increasing amounts. That will inevitably push prices up over the medium-to-long term.
After all, China needs things like oil and coal even in the worst case scenario of another global financial crisis. Mongolia enjoys immense mineral reserves that its small population can't even fully use.
Skip the Next Western Recession
Learn the best places to invest - and where to avoid - by downloading our free Investment Cheat Sheet.