Last updated January 18th, 2023.
Which countries in Asia are growing the fastest? We'll answer that question and rank the top five.
You probably already know that Asia is growing quickly. From an economic perspective, it's among the best performing regions on the planet. Depending on your definition of "Asia" – and what counts as a legitimate country – the continent hosts between 45 and 55 different nations.
Some have better opportunities for investors than others though. There are even a few places that are barely out of recession such as Brunei and Macao.
It's very important to understand which markets you should avoid. Of course, you're now here to read about the fastest growing countries in Asia – not the weakest ones.
With that said, below are the five strongest economies in Asia. Many of them are located on the southeastern part of the continent.
5. Myanmar (6.4% Growth)
Myanmar received tons of media attention media over the past decade as the frontier market economy "opened up".
Recently, they're in the news for other, less positive reasons as the nation suffered a coup in 2021. But you've almost surely heard of the nation's economic and political reform since the late 2000s as well.
Once arguably Southeast Asia's richest country, a military junta ruled Myanmar since the early 1960s. It led to an economic disaster which continued throughout the following decades. Free elections finally came in 2011, giving people hope for the future.
A decade-long boom period followed in the 2010s as Myanmar's consistently high GDP growth made financial news headlines.
Unfortunately, much of that was ruined as its GDP contracted by over 10% in both 2020 and 2021.
Fast-paced GDP growth in the later part of last century is still enough to help Myanmar rank among Asia's five fastest growing economies. But quite frankly, we expect it to fall off this list soon.
Investing in Myanmar might seem like a great idea on paper. Yet the problem is that foreigners have very few options when it comes to stocks, real estate, or simply starting a business.
Myanmar has one of the world's tiniest stock exchanges with only four listed firms. In addition, you cannot buy real estate in practice despite new laws that allow foreign property ownership.
Doing business in Myanmar is also a hassle. Meanwhile, political problems continue to plague the nation. I'm not saying you can't make money in Myanmar. You just have better options on this list.
4. The Philippines (6.5% Growth)
The Philippines' population, in contrast to China, will increase more than any other country in Asia over the next several decades.
Demographic trends bode extremely well for the nation's future – if the Philippines can manage it properly.
In fact, a large part of the reason why the Philippine ranks among the fastest growing countries in Asia is because of natural growth drivers like urbanization, a low-average age, and a rising population.
The Philippines hosts slightly over 100 million inhabitants which analysts predict will skyrocket to 150 million by the year 2050. This will eventually make it Asia's second most populous country after Indonesia.
Yet the Philippines' greatest strength is perhaps its skilled, English-speaking workforce. There remains nowhere else in Asia (except maybe India) where Western multinationals can find lots of employees who speak their language at such a low price.
Because of this, the Philippines is a main hub for tech and business process outsourcing (BPO) Firms like IBM, Accenture, Microsoft and many others are setting up call centers all across the country. This trend looks to continue in the future.
The Philippines isn't without problems though. Unemployment and household debt levels are improving but pose major challenges. Population growth can be a positive thing only if citizens are employed and taken care of.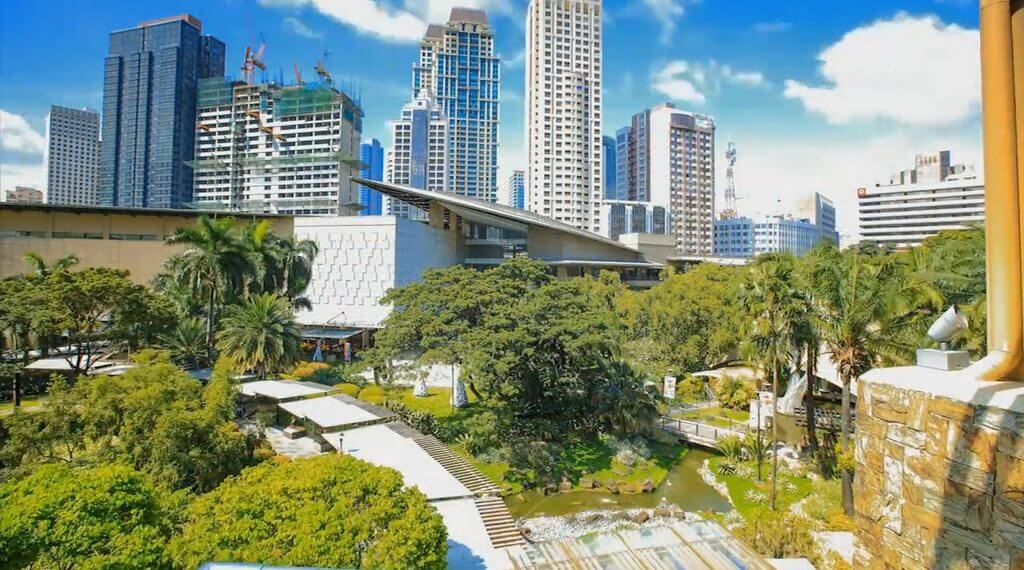 A middle class in the Philippines hardly existed just a few decades ago. The rapid development of Manila, the nation's capital, is a prime example of why the Philippines ranks among the fastest growing economies in Asia.
3. China (6.6% Growth)
Analysts have talked all about China's "slowdown" in recent years. However, cries of doom and gloom are mostly overdone.
The fact is: China remains one of the fastest growing countries in the world despite its slightly weaker economy. It was also one of few places in the world that maintain positive GDP growth in 2020 and 2021.
Most central bankers would probably kill for their nation's GDP to rise in the high 6% range per year. Granted, China has some serious long-term problems to face. But tepid GDP growth isn't one of them in the short-to-mid term.
China's demographic issues are far more concerning. You can blame their infamous "one-child policy". The government, in an effort to reduce population growth, only allowed each couple to have one child between 1979 and 2013.
Every two people must have at least two children for a population to replace itself though. As a result, China will see its population start declining in 2030. This, along with an older population, will soon put immense pressure on the Chinese economy.
Furthermore, rising labor costs, unfriendly policies toward foreign investors, and the trade war are forcing manufacturers to leave. They often set up business in Southeast Asia instead.
China's competitors – and other places on the list of Asia's fastest growing countries – will gain from China's loss.
2. Laos (7% Growth)
Laos ranks second on our list of fastest growing places in Asia. This small, landlocked nation of around 7 million people is positioned in the heart of Indochina.
However, despite a central location bordering five other countries in Southeast Asia, Laos is at a huge disadvantage. That's because Laos is landlocked with no access to the ocean.
It's difficult for Laos to export products and trade with the international community because of this. They rely on neighbors for access to global shipping lanes which makes manufacturing in Laos inflexible and less self-sufficient.
Furthermore, and similar to Myanmar, those wanting to invest in Laos have few viable options. If you're a foreigner, you cannot own freehold property here – all land in Laos is collectively owned by national community.
Meanwhile, the Laos stock exchange includes just seven companies, while running a business in the country involves a considerable amount of bureaucracy.
Laos' economy is proof that economic growth isn't everything. You can't invest somewhere if there are barely any options available.
With that said, a high speed rail line that directly links Laos to the southern Chinese city of Kunming shows great promise in transporting both people and goods. It could help partially overcome Laos' natural geographic disadvantage.
1. Cambodia (7% Growth)
Cambodia enjoys the highest growth and arguably the best investment prospects out of all the five places on our list. Both its economic growth and government policies are going in the right direction which makes Cambodia highly attractive for investors.
Along with several other countries above, Cambodia hasn't suffered a recession in more than two decades. The country skipped the Asian Financial Crisis in 1997, missed the tech bubble of the 2000s, and outgrew the Global Recession in 2008.
Frontier markets such as Cambodia, Myanmar, and Laos have the potential for strong growth. Nonetheless, they often need foreign capital to jump-start their economies in the first place.
Investment from offshore helps frontier markets develop into emerging markets, and if they're able to get past the middle income trap, eventually into fully developed nations.
Cambodia is fortunate since they have something that few frontier markets do: a solid tourism sector. Angkor Wat, the world's largest religious structure, is part of an established tourist trail in Southeast Asia. Over 2.5 million people visited the attraction in 2018.
Places like Kenya, Mongolia, and Armenia aren't so lucky. They must climb the economic ladder "the hard way", so to speak.
Skip the Next Western Recession
Learn the best places to invest - and where to avoid - by downloading our free Investment Cheat Sheet.