Renowned globally as a tourism favorite, Turkey's real estate investment proposition has come into focus in during the 2020s.
According to the most recent World Tourism rankings, Turkey is the 4th most-visited in the world by international arrivals. That number is expected to grow given the country's open visa policy and high degree of interest in its citizenship-by-investment program.
At InvestAsian, we've earlier discussed prospect of real estate in Turkey, noting that prime city-center real estate in Istanbul represents one of the cheapest real estate buys in Asia.
We've also discussed why buying real estate in Turkey is popular with foreigners, but may also present some challenges when assessing long-term investment value in light of the country's economic instability.
Turkey's citizenship by investment program, originally priced at a $1 million threshold  —then irresistibly lowered in 2018 to only $250,000 in real estate — now in 2023 offers citizenship to investors who purchase at least $400,000 of real estate in the country.
Regardless of yields, many foreigners still choose to avail themselves of what in some ways is the last "too good to be true" citizenship-by-investment deal in the world: buy a home (or two, or three), and get a free passport.
Offloadable in 3 years, and often easily rented or actually used by the investor, choosing Turkish property as a citizenship play remains attractive and has made the program the most popular in history despite being highly misunderstood by critics.
Where to Buy Besides Istanbul
Whenever the topic of property in Turkey comes up, analysis overwhelmingly focuses on the Istanbul market.
After all, Istanbul has the highest share in Turkey's GDP at over 30% (source) and the highest share in all economic activities except agriculture, forestry, fisheries and a few other sectors.
It's among the most popular cities for foreigners and long-term expats to stay for obvious reasons, owing a population above 20 million people in the metro area and its importance as a crossroads of culture.
Nevertheless, "non-Istanbul Turkey" remains an often ignored black box of investment in the eyes of the foreigner that can be interesting either for citizenship or simply a long-term value approach.
Keep in mind the country is a significant G20 middle power with a population of over 85 million (source) as of 2023 and 80 other provinces besides Istanbul that are undergoing their own developmental growth.
With a median age of just 29.2, Turkey's still young-skewing population and high number of working age population of almost 32 million ensures regional hubs which attract job seekers and new families will continue to present an interesting investment opportunity.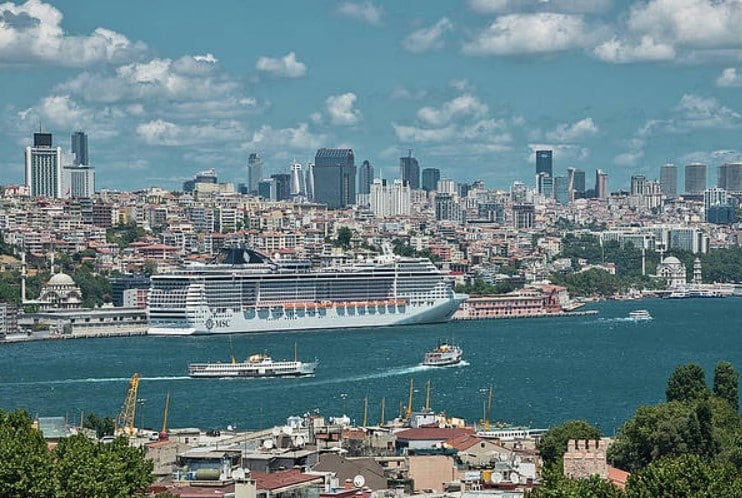 While Istanbul is one of the world's largest cities and remains the most popular choice among foreign investors, it's not the only place to buy property in Turkey.
If viewed as a frontier market unto itself, non-Istanbul real estate can be charted along areas of high provincial population growth that are likely to experience economic growth and an increase in demand for housing and FDI.
While overall housing sales decreased by 17.7% in the January-July period of 2023 compared to the same period in 2022 (source), interest in Turkish real estate still remains high with over 675,000 homes sold in that same 7-month period.
Foreign buyers flock to Turkey especially from certain Eurasian nationalities, specifically Russians, Iranians, Iraqis, Ukrainians, and Kazakhs as the top 5 nationalities of buyers.
Where else might someone consider investigating the Turkish property market? Let's match 10 of the fastest-growing regions with other qualitative measures of attractiveness.
The following list is curated from a 2023 bulletin from the Turkish Statistical Institute describing annual population growth rate by province during the 2021–2022 period. We also consider tourism flows, domestic economy, and geographical attractiveness.
Muğla – 26.1% Growth
Located in the southwest of Turkey, Muğla sits on a small plain around 20 kilometers north of the Gulf of Gökova.
With historical importance from hosting 14th-century Turkmen emirs, it became part of the Ottoman Empire in 1425 and today the city serves as a regional hub for tourism and agriculture.
Mugla is well-served by Milas-Bodrum Airport and connected by roads to İzmir and Denizli. The coastline features deep bays surrounded by mountains and thanks to a warm climate with ample rainfall, the area grows citrus, cereals, cotton, and more.
The region is rich in historical sites and includes harbor towns like Bodrum, Marmaris, and Fethiye, which have become central to Turkish tourism and a favorite of both elite Turks and foreign tourists.
Bodrum in particular has played temporary host to some of the yachts of the super-rich in recent years. Investors can expect to find a villa- and serviced hotel-dominated market with many high-end brands moving in such as the Mandarin Oriental and Hilton.
Tekirdağ – 25.8% Growth
Tekirdağ, situated on the Sea of Marmara coast around 135 kilometers west of Istanbul, has an important historical legacy as a border region to Europe originating from ancient Thracian settlements.
A strategic location facilitated trade between Europe and Asia and ensured its significance through Byzantine and Ottoman eras.
Today, Tekirdağ is becoming a larger economic hub within the Marmara region due to its proximity to Istanbul and agricultural prospects including Turkish wine production, grains, and sunflowers.
Tekirdağ has long been an underrated and under-invested region of Turkey. It presents a unique opportunity to anyone who enjoys overland access to Europe and a less expensive coastal touristic environment.
Buyers can expect to find properties ripe for renovation including boutique hotels, coastal timeshares, and city-center apartments ready for redevelopment.
Antalya – 25.7% Growth
Antalya is still Turkey's most popular tourist region with an ever-growing need for short-term rentals and resort properties. MasterCard's Global Destination Cities Index showed it as the 10th most visited city in the world.
This means that investors can expect to earn decent returns on their investment through rental income.
In fact, there's hardly a "low season" in Antalya with consistent arrivals throughout the year from European budget airlines and a major Russian expat community, even hosting a Russian consulate.
Antalya is a rapidly developing city with a strong economy, and the city has a mild climate with a long coastline surrounding it, making it a desirable place to vacation, raise children, or retire.
Oceanfront condos and villas provide sea vistas and often include beach access and luxurious facilities, and the old town boasts charming, character-rich historic residences with newer residential towers being built near the city center.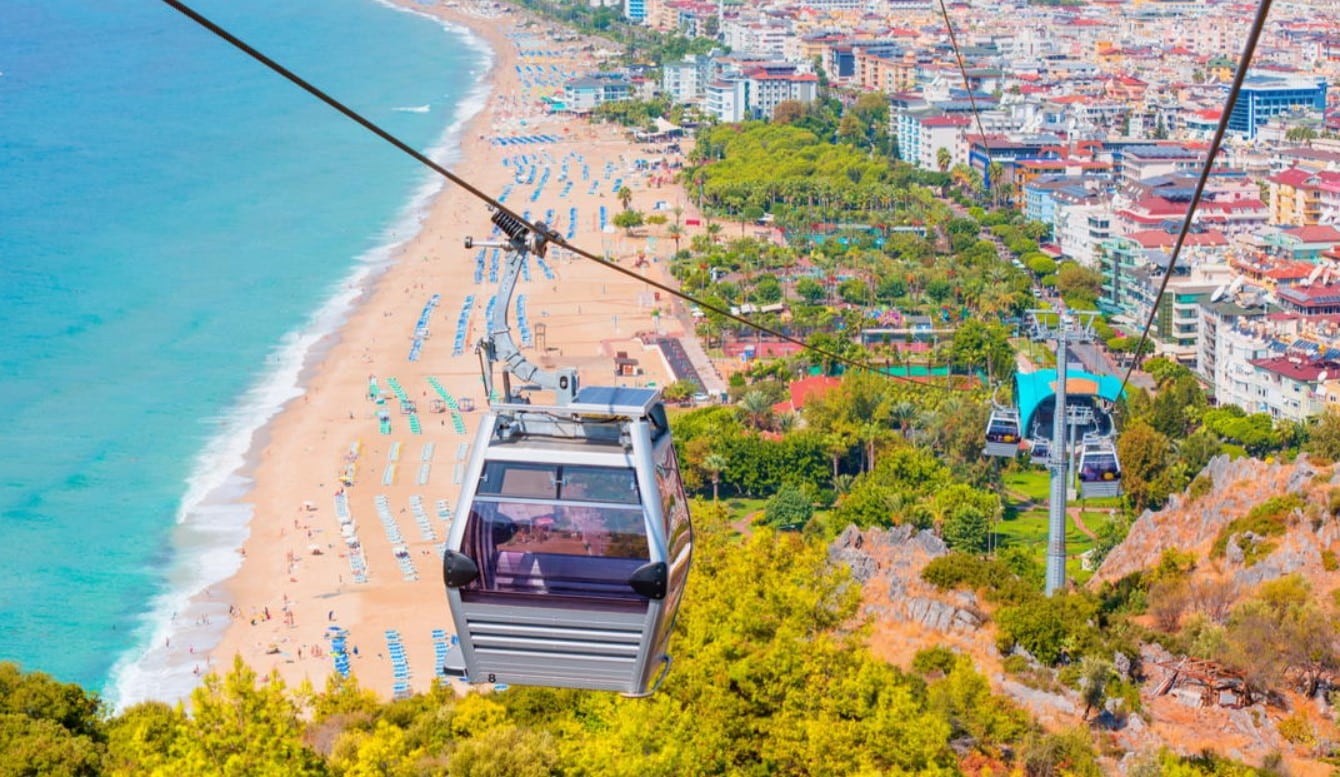 Antalya is the "capital of tourism" in Turkey. Real estate markets in tourist areas often don't have the staying power of large international cities, but if you're primarily seeking a lifestyle purchase, Antalya might suit your goals.
Kocaeli – 22.2% Growth
Kocaeli is a major industrial city in Turkey located right in the extended Istanbul metro with a growing young population with proximity to major ports and the slightly inland agricultural region of Sakarya.
The city is well-connected to transportation networks connecting Istanbul and Ankara and can be expected to grow in value as demand for housing expands.
Costs of living in Kocaeli is relatively low, which makes it an attractive destination for factory production and commercial real estate, and the Turkish government also has a number of incentives for foreign investors, such as free zones and tax breaks.
Yalova – 18.2% Growth
Yalova is a city located just south of Istanbul also on the Sea of Marmara. It is known for its hot springs and resort properties, which have been sought out for centuries for therapeutic benefits.
The city is also known for its natural surroundings with lush forests and hills and coastline accessible by ferry to connect to the region.
In addition to its hot springs, natural beauty, and historical sites including ruins of Roman baths, Yalova is also known for its proximity to the Asian side of Istanbul, its more mild climate, and its affordable cost of living.
These factors make Yalova a popular destination for weekend getaways and retirees, and the region can be an interesting hospitality investment play.
Bursa – 14.8% Growth
Bursa is a city in northwestern Turkey, driving distance from Istanbul, but a major city unto itself. It is known for its mountainous beauty and is a favorite among many tourists, especially Arab tourists and real estate investors.
The city was once the capital of the Ottoman Empire, and it is home to many historical landmarks, including large mosques, bazaars, and tomb sites. Bursa is also known for its silk industry, which was once one of the most important in the world.
In addition to its historical and cultural attractiveness, Bursa is also home to a number of natural attractions, including the Uludağ Mountains and the Uluabat Lake. Newly built residences and redevelopment of historic properties will characterize the landscape.
Mersin – 13.3% Growth
Mersin is a city in southern Turkey, on the Mediterranean coast, further inward from Antalya. It is known for its coast, historical sites, and melting pot culture being near Arab influences.
Mersin has a busy port and industrial sector and the city is home to a number of universities and research institutes.
Much less crowded and "already developed" in terms of real estate, Mersin is also becoming a popular tourist destination with its proximity to major beaches and air connectivity from Adana.
Mersin is known for citrus fruits, especially lemons—and may offer investors a more Turkish coastal atmosphere rather than more globalized Antalya.
Investing Across Turkey: The Bottom Line
This review highlights the burgeoning population demand in non-Istanbul regions of Turkey as a promising potential investment avenue for investors seeking less traditional paths to Turkish citizenship or excellent buys in West Asia.
We have explored the substantial potential for growth and return on investment outside of the saturated Istanbul market.
Factors such rising tourism trends, internal migration, and government incentives for real estate development contribute to the appeal of these regions.
The lower cost of properties compared to Istanbul, coupled with the nation's strategic location as a bridge between Europe and Asia, further bolsters the value proposition of "wider Turkey".
Ultimately, the choice to explore Turkey's undiscovered domestic property market lies with investors open to a volatile but geopolitically important country.