Update for January, 2023: A new year has begun. Here's our updated article with the top countries to invest in 2023. 
Thinking globally about your investments is a good idea this year. The best country to invest in 2022 probably isn't where you happen to live.
In fact, the top performing stocks and real estate investments this year even be on the other side of the world from your home country.
Global travel will remain difficult to say the least in 2022. China, Japan, along with the rest of East Asia is expected to remain closed to international tourists until at least 2023.
You can't easily invest in a country if you can't visit it as a foreigner. Certainly not at any meaningful level, like when it comes to purchasing real estate, starting a business, or setting up a local brokerage account.
Let's be frank: travel is an absolute requirement to make some kinds of investments. That's especially true if you're starting a local company or involved in buying property. Very few jurisdictions exist that will let you transfer real estate remotely, without ever visiting.
Therefore, the best countries to invest in for 2022 mostly include those which you can visit right now on a basic tourist or similar type of visa.
Having the ability to travel somewhere in the first place is sometimes crucial, even in the 21st century where seemingly everything is done online.
Other factors such as demographic trends and any history of recession avoidance are also considered when looking at the economies ranked on our list.
Furthermore, each of the four markets that we'll be talking about have outperformed the overall world economy over the past decade.
Several of the countries below have a mandatory hotel quarantine period of a week or so, while others don't assuming you're vaccinated. The specific policies, investment-related or otherwise, are unique to each place.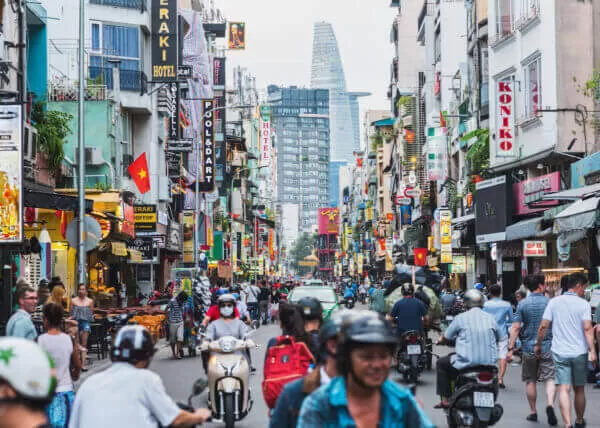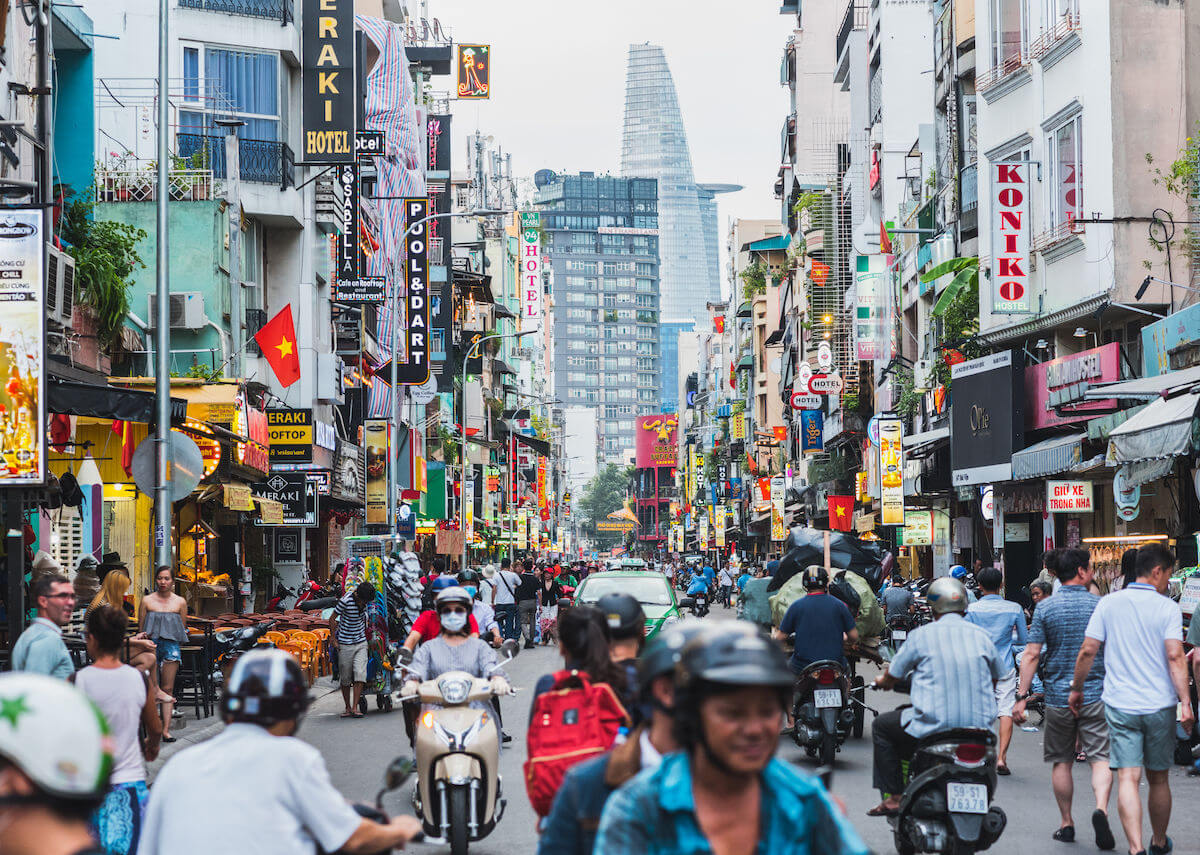 If you want to invest in a country with a tendency to avoid recession, frontier markets are a solid choice. Vietnam should be among your top considerations – especially its stock market.
Vietnam
Vietnam has avoided every single recession over the past 30 years. Only a handful of countries in the entire world have managed to achieve this feat.
From the 1997 Asian financial crisis to the more recent (and arguably ongoing) one in 2020, Vietnam maintained positive GDP growth all throughout.
Why did property, stocks, and private equity in Vietnam all perform so well over the past few? The country's manufacturing sector is a top contributor to its strong economy.
Foreign manufacturers in China are often choosing to relocate elsewhere, and Vietnam is usually one of their top candidates. Industry in Vietnam benefits from low electricity and raw material costs, a skilled and inexpensive labor force, alongside a lax regulatory environment.
And because Vietnam shares a land border with China, it's easier to relocate and adjust supply chains. Companies will have an easier time moving factories from China to Vietnam compared to pretty much every other country in Asia.
Over the past few decades, Vietnamese property, stocks, and private equity have all outperformed most other countries. We have every reason to believe this trend will continue, and that Vietnam will remain one of the best places to invest in 2022 and beyond.
Buying stocks through an ETF that invests in Vietnam, or ideally opening a local brokerage account and doing so directly, is the best way to invest in the nation's economic growth.
Cambodia
Having consistently achieved a GDP growth rate averaging above 7% the past decade, Cambodia has long-since moved on from its darker past.
Cambodia's stock market is small but growing. Right now, there are just nine equities listed on the Cambodian stock exchange, although that's up from four back in 2016.
At the moment, buying property is arguably the best way to invest in Cambodia. Rental yields in Cambodia's capital city of Phnom Penh are among Asia's highest at around 6% on average.
Comparted to rental yields, capital appreciation is harder to approximate beforehand. Yet it's probable that you'll gain far more than 6% a year simply by holding real estate in Cambodia because of its strong appreciation potential.
Looking at how property prices in nearby countries, such as Thailand or Vietnam, grew in their "frontier market years" is a very suitable proxy for how real estate in Cambodia will likely perform in the future.
Phnom Penh's real estate market is very similar to Bangkok in the 1990s, or Saigon in the 2000s.
You can now buy real estate in central Phnom Penh for below US$1,000 per square meter in some cases. Condo units in prime locations in Bangkok, Thailand are valued at around US$6,000/sqm by comparison.
In neighboring Vietnam, you can't even truly own land because every plot is on a 50 year leasehold from the government. Real estate prices are still about US$4,000 per square meter in Hanoi and Ho Chi Minh City though.
Cambodian property values are set to grow by sheer fact of the country's demographics. The average age is 25.6 years old, which means superior workforce productivity, higher population growth, and less dependency on a social safety net in the foreseeable future.
Meanwhile, the urbanization rate in Cambodia is only 24% and climbing rapidly. This practically necessitates healthy real estate demand and rising home prices.
The nation's rising middle class continues moving from the countryside into the city, and as a result, a greater number of people are renting and buying houses and apartments in Phnom Penh.
As of the beginning of 2022, vaccinated tourists from most countries in the world can enter Cambodia without any quarantine.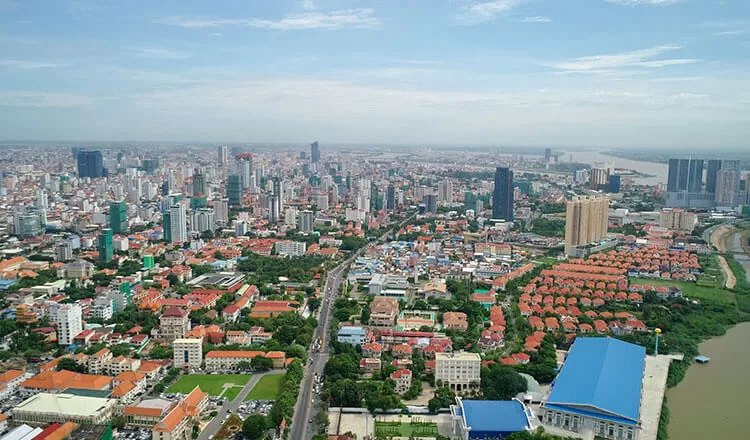 Real estate in Cambodia's capital city of Phnom Penh is perhaps one of the best value plays in Asia considering the nation's favorable demographic trends and reasonable prices.
Singapore
Singapore grew from a small trading post into what is arguably Asia's most important financial center in barely more than a few decades. Ranking among the wealthiest nations on the planet, one out of every six households in Singapore are now millionaires.
The city-state of approximately 6 million people hosts a greater amount of family office assets and VC funds than anywhere else in Asia. Singapore also handles a greater volume of forex trading than any of its competing financial centers in the region, like Tokyo and Hong Kong.
Over the past few years, family office wealth has flocked to the "Lion City" even as travel restrictions were implemented. This trend should continue, which puts Singapore on our list of the best countries to invest in 2022.
Global investors consider property and stocks in Singapore as a safe haven during uncertain economic times. Thus, it makes perfect sense that the city's property market is one of the most expensive in the entire world – third after Hong Kong and Monaco, in fact.
Buying a condo in Singapore will cost you an average of US$20,000 per square meter in prime areas including Marina Bay and Orchard. And that's before transfer fees.
The city-state recently announced a new round of cooling measures, raising transfer taxes once more. Especially on foreign, non-Singaporean PRs and multiple home buyers. You will need to pay at least another 25% worth taxes on top of the purchase price if you fall into either of those two categories.
Nonetheless, just because Singapore's real estate market is pricy (or heavily taxed) doesn't necessarily make it a bad deal.
Previous cooling measures introduced from 2011 until 2018 have clearly failed to substantially limit demand, as evidenced by the mere fact that another round is apparently needed.
Last year, Singapore was the first country in Southeast Asia to let tourists enter without any quarantine period at all. However, they once more started enforcing hotel quarantine measures of at least a week on most arrivals back in December, 2021.
Malaysia
Located right next to Singapore, Malaysia naturally benefits from its neighbor's economic growth. It's a solid candidate to achieve similar progress over the next few decades.
A healthy trade surplus combined with favorable demographic trends should help Malaysia outperform most other developing countries in the long-term.
The nation's currency, the ringgit, has also been remarkably stable lately. Over the past five years, the Malaysian ringgit has maintained its level of about 4.20 to the US dollar despite an uncertain global economy.
A strong ringgit is significant because Malaysia was once considered an "oil-based economy" with its currency facing a similar reliance on crude oil exports.
The fact that the ringgit remained stable, even in an environment of falling oil prices, means that the Malaysian economy has successfully diversified itself away from commodity exports. Finance, high-tech manufacturing, and business services are truly the future here.
Nowadays, many investors are looking to invest in "the next Singapore" due to the city state's economic success over the past few decades. Malaysia is the most obvious candidate for such a title because of its geographic proximity and cultural similarities to Singapore.
Malaysia's GDP per capita ranks as the third highest in Southeast Asia, just after Singapore and oil-rich Brunei, and it will almost certainly become Asia's newest developed economy by the year 2030.
You may not expect that, despite its development, Malaysia's property market is still among the least expensive in Asia. It's possible to buy a condo in KL's city center for below US$3,500 per square meter.
It isn't all positive news in Malaysia's property market though. A glut of unsold condo units in Kuala Lumpur remains a major issue. In other popular cities, the same oversupply problem exists to a slightly lesser extent in Penang, yet to even greater degree in Johor Bahru.
But eventually, Malaysia's strong demographic trends will catch up with its construction. The country's population will grow from 33 million currently to more than 40 million by the year 2050 which will, by itself, create housing demand.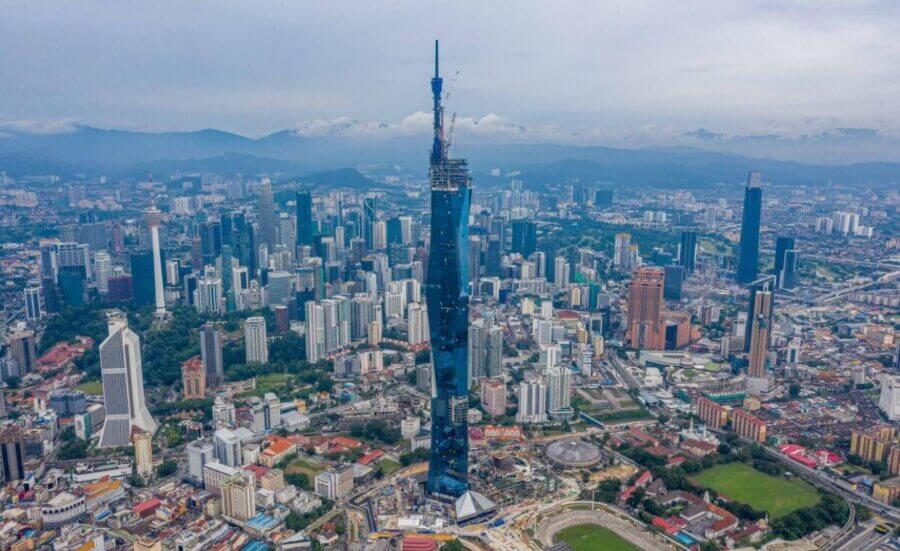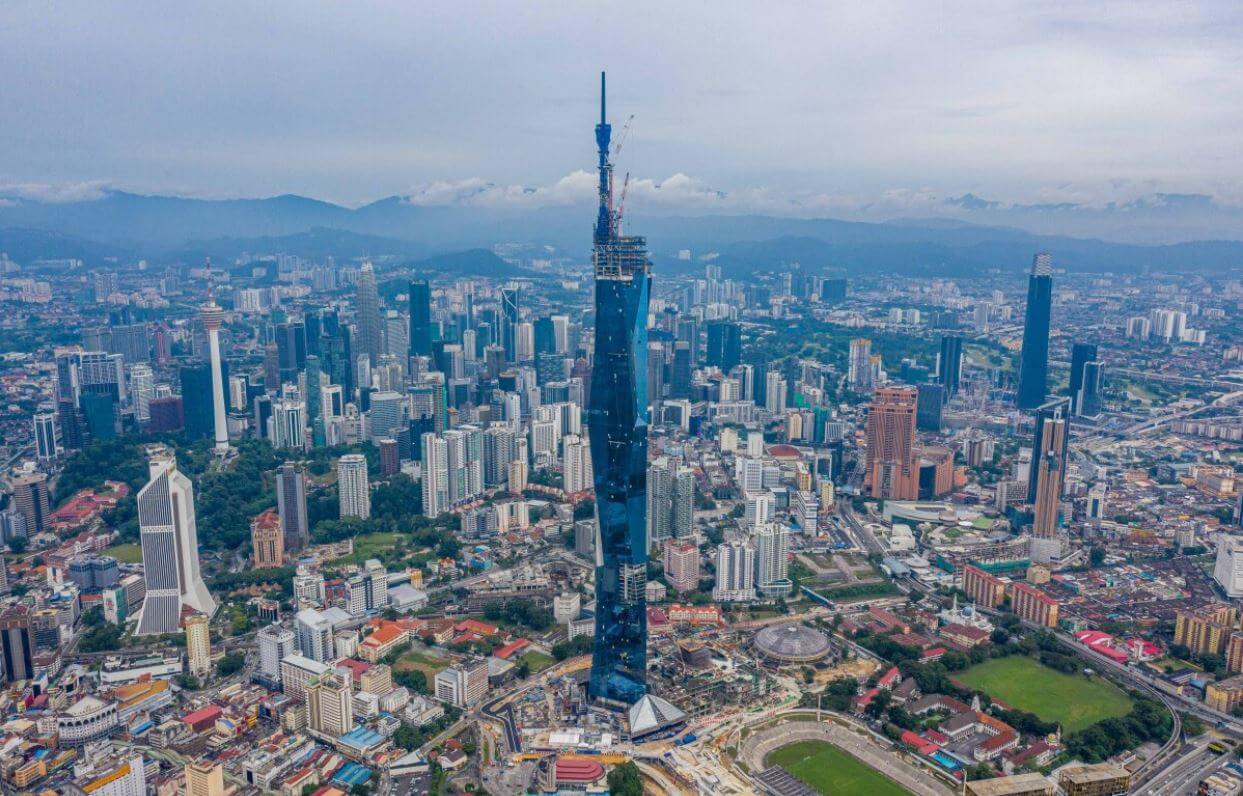 Is Malaysia's impressive and growing skyline an indication of its economic success? Or a real estate bubble about to burst? Time will tell, and 2022 could be a defining year.
What Do 2022's Best Countries Have in Common?
You might have noticed that the countries on this list share a few similarities. Generally, all the best countries to invest in 2022 have strong demographic trends. A growing population and rising middle class helps each of their long-term economic prospects.
Likewise, all the aforementioned countries (except Vietnam) are now allowing international travel to a certain degree.
The ability to visit your investment destination as a tourist is important since, of course, you won't have legal residency or a long-term visa until you travel to make an investment in the first place.
You'll only have a residence visa, along with the travel perks included with such a status, after you buy property or start a business abroad. This often involves first travelling to your investment destination on a basic visa.
Finally, most of the countries on our list (besides Singapore) are either emerging or frontier markets. Vietnam, Cambodia and other developing nations are less correlated with the international economy and its financial crises.
The year 2022, for better or worse, will almost surely be a period of immense change. Each country in the world will be impacted in different ways though.
Even if the overall global market faces a recession, some countries will keep growing… just like they have for the past 30 years.
As such, the best places to invest in 2022 are those with a history of avoiding multiple recessions in the past. Countries that have achieved this goal are all guided by similar factors.
Skip the Next Western Recession
Learn the best places to invest - and where to avoid - by downloading our free Investment Cheat Sheet.