Traders often prefer stocks that yield high dividend payouts because of their stable cash flow. As arguably the most stable country in Asia, Singapore's top dividend stocks may be a wise purchase for the conservative investor.
Singapore offers traders a type of safety which is difficult to find elsewhere in the region. Stock investors benefit from a strong rule of law, but perhaps even more importantly, the Singapore Dollar ranks as one of Asia's most stable currencies.
Buying assets that are denominated in Vietnamese Dong or Indonesian Rupiah is certainly far riskier compared to trading high dividend stocks in Singapore.
The below companies are among Singapore's best dividend stocks with the highest yields on the entire nation's stock market. Two of them are large cap while two more are quasi-public corporations. Yet they all have strong dividend yields in the mid-single digit range.
1. Keppel Corp (4.49% Yield)
Singapore's highest dividend yielding stock is also one of the country's largest conglomerates.
Keppel Corporation (SGX: BN4) is relatively large group of companies worth over US$10 billion in total. Their main business interests are mostly in offshore/marine, property, shipping, and infrastructure.
It's worth noting is that Keppel Corp is the world's largest oil rig builder. Demand for constructing these platforms is heavily correlated with petrol prices (and as such, the profit of large oil majors), yet slightly lags them.
This gives traders an attractive entry point, as the oil industry as a whole is now seeing higher profits than ever. And they'll probably want more oil rigs soon.
Because of rising profits in the oil sector, along with sustained demand for both trade services and property in Singapore, we expect that Keppel Corp's earnings will rise in the next few years.
2. Hong Kong Land (4.74% Yield)
Despite its namesake, Hong Kong Land (SGX: H78) is instead listed both Singapore and London.
They're one of the biggest real estate companies in the world with over 850,000 square meters of prime residential and commercial assets across Asia, mostly in Singapore and HK.
Jardine Matheson, the largest conglomerate in Singapore, owns 50% of Hong Kong Land. With that said, stock traders will achieve higher dividend yields by owning shares in HKL itself.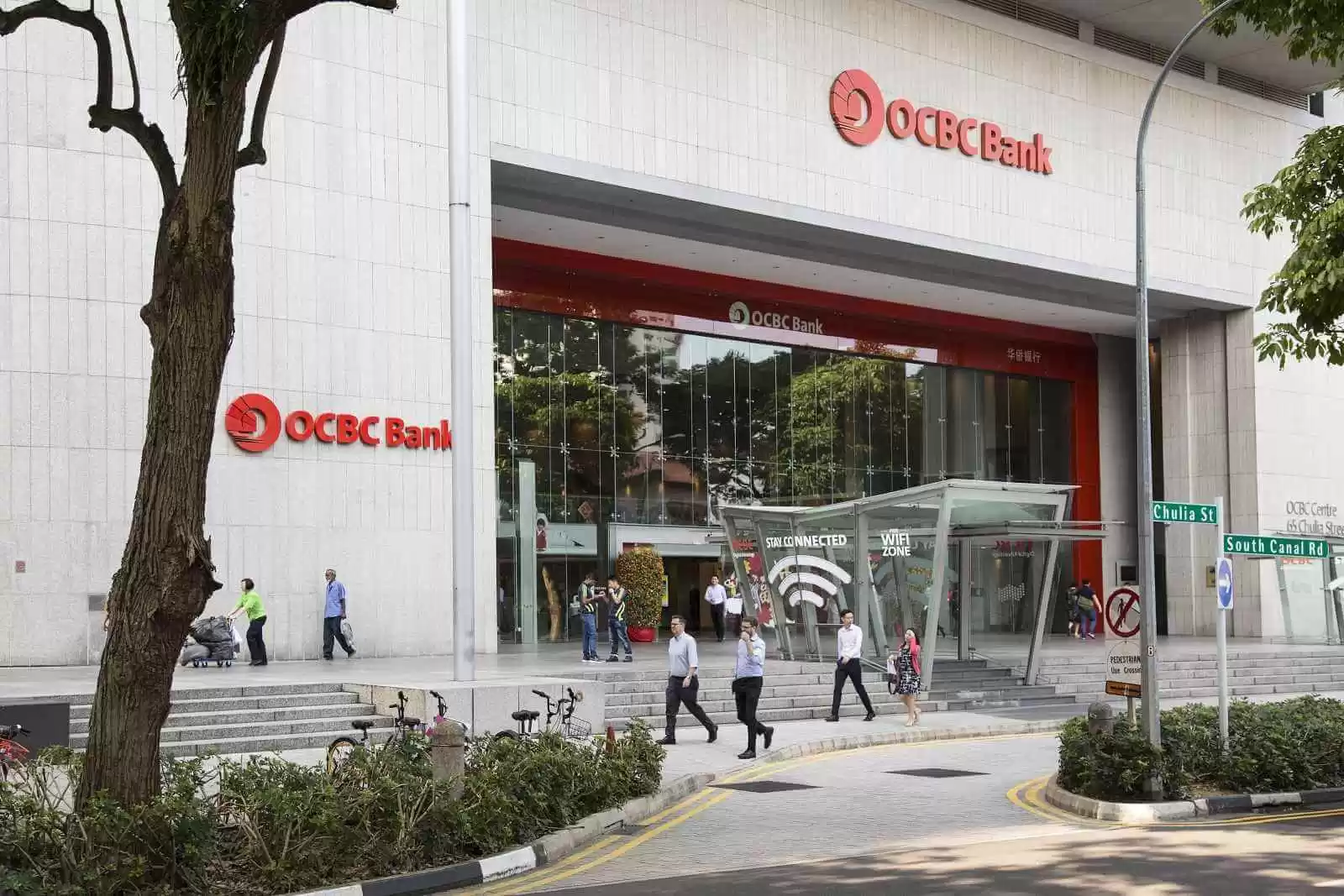 You might be surprised to find OCBC, a company with a market cap exceeding US$50 billion, on our list of the three best dividend stocks in Singapore.
3. OCBC Bank (4.48% Yield)
Overseas Chinese Banking Corp (SGX: O39) boasts a long history going all the way back to 1932. It was born out of the great depression out of a merger between two other banks.
Today, OCBC is the second largest financial institution in not only Singapore, but all of Southeast Asia in terms of both market cap and assets under management.
OCBC ranks slightly behind DBS and ahead of UOB as the city's biggest bank.
Local investors are bearish on the Singaporean stock market recently. However, we think attractive valuations and high dividend payouts should help equities in the Lion City perform well in the future.
Are you interested in stable cash flow? If so, rental property can achieve similar goals to Singapore's top dividend stocks. You may also be interested in reading our complete guide to buying real estate in Singapore.
Skip the Next Western Recession
Learn the best places to invest - and where to avoid - by downloading our free Investment Cheat Sheet.