Bahrain is an island nation at the south end of the Arabian Gulf. Steeped in history and with an undeniably pro-business approach, global investors have had their eyes on this pint-sized powerhouse for awhile.
Today, as one of the Gulf region's most established centers for finance, trading, and entrepreneurship, Bahrain is still deeply committed to improving its competitiveness.
Why invest in Bahrain? Numerous geographical advantages and its history of economic stability are just two reasons.
Bahrain: Investor's Oasis in the Gulf
A strategic location makes Bahrain a natural hub for global trade. Through its air, sea, and land connections, Bahrain is a gateway to the Middle East and beyond.
From its heritage in oil production, the economy in Bahrain has now evolved into financial services, manufacturing, tech, and tourism over time.
Bahrain commits to best fiscal practices. Stability and a fixed currency conversion with the US dollar provides assurance to traders, with its dinar maintaining a peg of 2.65 against the greenback.
Not everyone is a fan of the US dollar – but it's still a far better option compared to many of the small, exotic currencies in the Middle East. You're much safer investing in Bahrain with its dinar than, for example, the Jordanian dinar.
Meanwhile, expats in Bahrain enjoy a high standard of living, elite medical care, and first-rate schools for their children.
Cities and Towns in Bahrain
The capital city is Manama, which is also the largest city in Bahrain. This is where you'll find the financial district, shopping malls, upscale hotels, and a vibrant arts and culture scene.
Visitors can walk from one of the ancient souks to one of the traditional homes in the city, or to the Muharraq Pearling Trail — a UNESCO World Heritage site. It's also where you'll find the Bahrain International Airport, the country's main transport hub.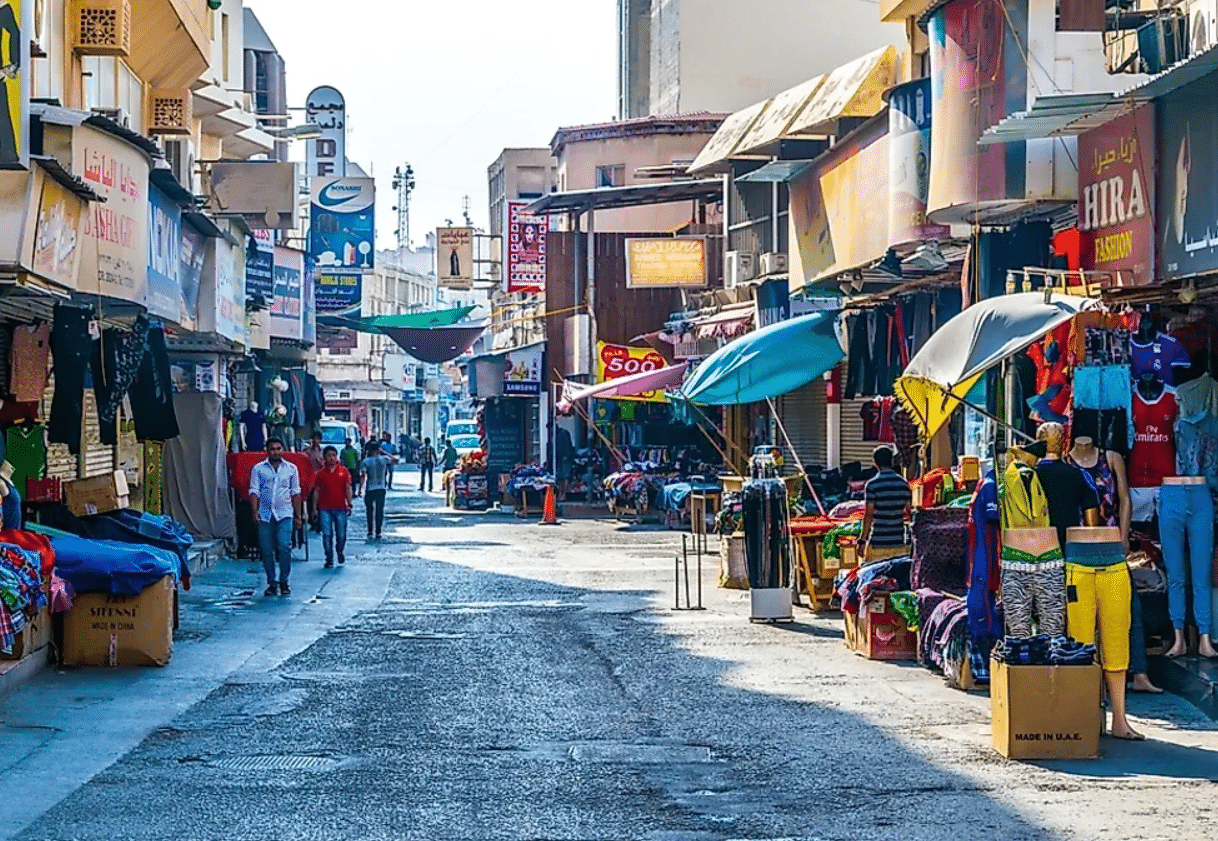 Unlike many of the Gulf's recently-built cities, Manama has been a major port for centuries and has an established history.
Budaiya, also known as The Millionaires' Neighborhood, is an area of big, expensive villas with lush gardens, while Saar is another up-market area with similar properties.
Riffa is a town with a good reputation of having a peaceful environment and a rich area. It's more peaceful than the city center but has all the modern conveniences too.
Sitra, an industrial city, houses Bahrain's manufacturing and chemical industries. The area is important part of Bahrain's economy due to its location in the main port and industrial zone.
These smaller towns offer relatively high living comfort levels and are very popular with expats and families seeking a quieter lifestyle.
How to Start a Company in Bahrain
Bahrain's unique geographic position and liberal policies make it an appealing place to set up operations. In particular, foreigners are allowed to own 100% of shares in all types of companies.
Foreign investors in Bahrain can operate under either a sole proprietorship or an actual company. You're also not restricted from anything else really, besides dealings in alcohol, tobacco, arms, and waste products.
Bahrain has also established free economic zones, such as the Bahrain International Investment Park (BIIP) and the Bahrain Logistics Zone (BLZ), with some tax incentives and exemptions for businesses.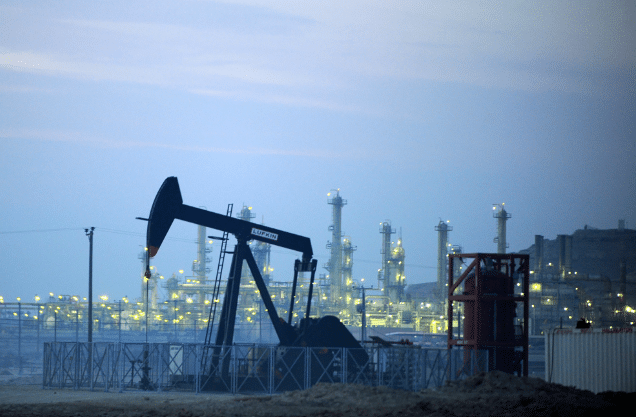 Businesses in the oil and gas sector have a high tax rate of 46% of net profits. This applies to local and foreign owners alike. However, this is countered by a standard corporate tax rate of 0% for most other businesses.
When you're ready to start a company in Bahrain, make sure the name you want for your company follows the naming conventions of Bahrain and not already used by another entity.
Then, register your business with the MOICT with your business plan, IDs of partners or owners, and the registration fee.
Trading Stocks in Bahrain
Bahrain is one of the most vibrant financial centers in the Middle East. Pro-investment laws and strategic positioning have certainly helped its case.
The Bahrain Bourse, originally known as the Bahrain Stock Exchange (BSE), is the main one in Bahrain which hosts 42 companies.
Bahrain's stock exchange operates under an established framework with a reputation of transparency and security of capital.
Fortunately for anyone investing in Bahrain from abroad, it's often not necessary to visit the country in person to open a brokerage account and trade on the local bourse.
Many brokers allow non-locals to open accounts and trade stocks remotely. Also, foreign investors can now own up to 100% of a company listed on the Bahrain Bourse.
Bahrain's bond market is highly developed, spanning government to corporate bonds and offering investors fixed income exposure.
Bahrain's Currency: The Dinar (BHD)
The Bahrain dinar (BHD) is pegged against the US dollar and is known for relative stability compared to the Middle East's more exotic currencies.
BHD is issued and controlled by the central bank with notes available in denominations of 1, 5, 10, 20 and 50 dinar.
Currency can be exchanged at banks and ATMs all over Bahrain. Banks here accept most major international credit/debit cards, which makes it easy for tourists and expats alike to transact.
A fixed exchange rate of BHD to USD makes a reliable currency for financial planning and investment decisions. One BHD is 2.65 USD, officially.
Bahrain's foreign exchange reserves managed by the Central Bank are substantial, which helps ensure its ability to maintain this peg.
Industry in Bahrain
The petrochemical industry is the main pillar of Bahrain's economy. Major players include companies like Bapco (Bahrain Petroleum Company), the country's national oil firm and largest operator.
Besides the obvious oil investments in Bahrain, commodities like aluminum are a staple for industry here. The medical sector is seeing steady growth as modern pharmaceutical plants grow in popularity here.
Bahrain's central position in the Persian Gulf makes it a critical link for transport and logistics. The Khalifa Bin Salman Port and Bahrain National Logistics Gateway have also contributed significantly here.
The ports play an important role not only for Bahrain but also for the whole Middle East and North Africa regions, which are all major commerce gateways in their own right.
Cryptocurrency in Bahrain
Back in 2018, the Central Bank of Bahrain became the first authority in the Middle East and the second financial regulator globally to issue an official regulation for crypto-assets.
A year later, the CBB also implemented wide-ranging rules for licensing and operating cryptocurrency-related businesses such as exchanges and wallet service providers.
Crypto businesses must get a CBB license in order to legally operate in Bahrain. The process including detailed due diligence on the business, its management team, etc.
The companies are required to comply with AML/CFT requirements such as CDD and TM procedures. The cryptocurrency industry, too, must protect consumer data according to data protection laws.
As a pioneer in blockchain, Bahrain has promoted itself as the Gulf's go-to destination for blockchain-related tech solutions and research activities, inviting global entrepreneurs  to experiment with new-fangled ideas to enhance their offerings.
Bahrain's crypto industry is still developing. As Bitcoin, Ether, and other coins become more widely used across the world, the government's stance on crypto will likely evolve.
Buying Real Estate in Bahrain
Foreigners can own freehold property in Bahrain, so long as it is within zones designated for foreign ownership. These zones include: Amwaj island, Abraj Al Lulu, Al Juffair, Al Reef Island, Durrat Al Bahrain, and Durrat Marina.
More zones are expected to be opened up to foreign buyers in the near future. Within these current zones, you'll find a wide array of apartments, villas, and townhomes.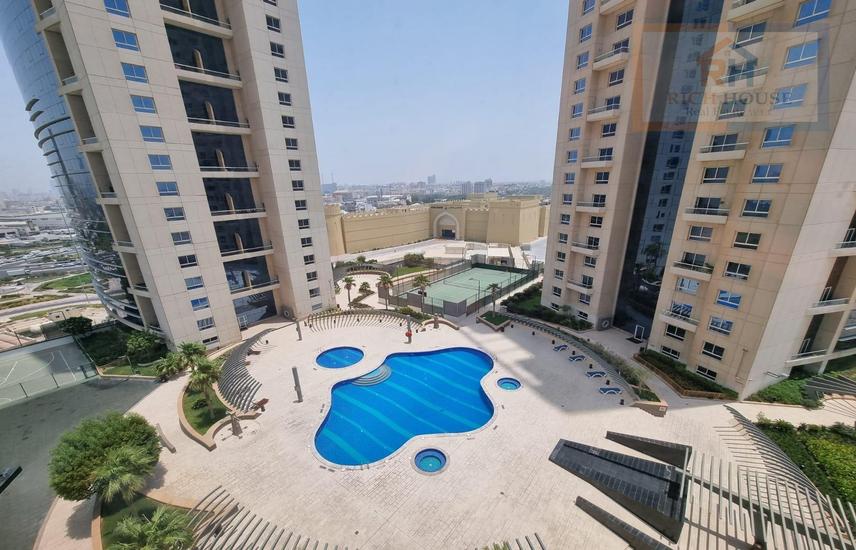 Foreigners are allowed to own freehold condos in Bahrain – and you'll find plenty of housing developments in Manama.
By purchasing a freehold property worth at least US$530,000 you'll qualify for a residence visa in Bahrain, which can be renewed every five years.
Buying property in a foreign country doesn't automatically give you the right to live there in most cases. Bahrain's golden visa, which also extends to your spouse and any children, is an exception.
The value of real estate has been on the rise lately – anyone who invested in Bahrain's real estate over the past few years has certainly done well. Property prices can vary quite a bit depending on location, though.
Prices in the center of Manama, for instance, tend to be relatively high compared to other areas of Bahrain, with prices ranging from approximately BHD 1,000 (about $2,700 USD) to BHD 2,500 (around $6,700 USD) per square meter in the city center.
However, prices can easily be half that in other cities. You won't find much in the way of employment outside of Manama, although everything's rather close together in Bahrain and it gets significantly cheaper outside the capital.
In the free economic zones, foreign investors can lease land for specific industrial and commercial purposes, which could be useful for foreign businesses that want to operate within these zones.
Foreign companies may enter into Build-Operate-Transfer (BOT) agreements with the Bahraini government in some cases. This allows non-citizens to use and develop land for specific projects. Ownership reverts to the government after the lease period.
Bahrain's commercial property sector includes office space, retails and warehouses. The Diplomatic Area in Manama serves as its finance district, while malls like the Bahrain City Centre and Seef Mall attract retail businesses.
Bahrain is an income tax free country, but foreigners must pay 10% municipal tax on property sales. Buyers should also be aware of transaction costs, including registration fees and legal fees.
Startups and VC in Bahrain
Bahrain's private equity industry is accelerating, targeting key sectors such as healthcare, tech, and manufacturing.
Private equity firms in Bahrain especially focus on digital finance, healthcare, and energy. The country has multiple PE funds with a range of specialties.
The main market for issuing equity is the Bahrain Investment Market (BIM), and it's also possible to co-invest with local private equity firms.
It's heartening to see progress made in building a venture capital ecosystem in Bahrain, driven partly through government programs and private sector participation, with start-ups flourishing in fintech and healthcare.
Initiatives such as Bahrain FinTech Bay or the StartUp Bahrain program provide support, networking opportunities and funding options to aspiring start-ups.
Should You Invest in Bahrain?
Bahrain's fiscal prudence and robust banking environment found here have supported economic stability over the years, while a fixed exchange rate with USD provides a stable currency.
Furthermore, Bahrain has diversified its economy away from oil and gas with fast-growing industries such as financial services, manufacturing, tech, and hospitality.
This reduced the country's reliance on one specific industry and opened new avenues to foreign investors. In particular, there's promise in Bahrain's robust banking sector and VC ecosystem – it's not just about oil anymore.
Both residential and commercial properties make for attractive real estate pickings which have steadily increased in value over the past decade.
And so long as you stay out of the oil industry, your corporate tax rate will be zero. This makes investing in Bahrain an attractive option when combined with its strategic location.