Last updated November 20th, 2021.
Because of low wages, a skilled workforce, strategic location, and lax regulations, Vietnam has become Asia's best country for manufacturing.
According to data by the International Trade Center (ITC), Vietnam's revenue from electronics exports amounted to US$38 billion.
This might seem like a low number compared to China's US$560 billion. But it helped Vietnam climb the ranks into the top 12 electronic producers and exporters.
In fact, despite a prediction by market analysts that China will keep its position as the world's largest exporter of electronics for at least several decades, many global manufacturing firms have decided to base their new factories in Vietnam.
They cite an aging population, rising labor costs, and the looming trade war with the United States as their main reasons.
For example, Samsung's largest mobile phone factory in the world finished construction in Vietnam's northern province of Thai Nguyen recently.
Can Vietnam Stay the Best Country for Manufacturing?
Along with Vietnam, other ASEAN (Association of Southeast Asian Nations) member countries such as Thailand, Malaysia, and the Philippines are now offering their own incentives to lure manufacturers away from China.
The result is that many companies are shifting their investment toward other Asian markets – especially Vietnam which boasts one of the highest export growth rates on the planet.
Foreign businesses say Vietnam has a more convenient geographic location when compared to other Southeast Asian countries.
Likewise, Vietnam's long eastern shore allows faster shipment to the U.S., Japan, and Korea. Sharing a border with China makes existing supply chains easier to maintain as well.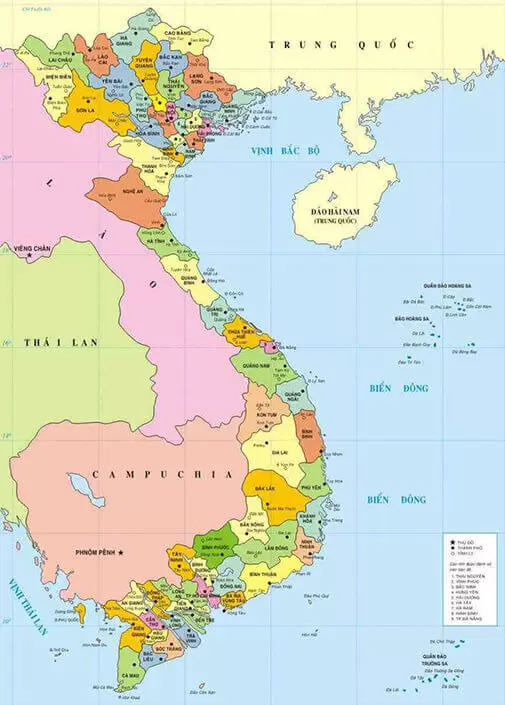 Vietnam shares a border with China, along with several rapidly growing frontier markets in Southeast Asia. There couldn't possibly be a better country for multinationals to relocate.
However, low wages are still the main draw for most manufacturing firms. Factory workers in Vietnam are among the region's lowest paid.
Only Myanmar, Laos, and Cambodian employees are paid less money. Yet these nations also don't have some of Vietnam's other advantages.
Will Vietnam continue to grow at a fast pace? It depends on whether the country can create more skilled jobs while creating higher-value products.
If Vietnam continues to invest in education, infrastructure, and research, it will grow well into the future.
If not, Vietnam will only attract investment until their neighbors can outcompete them on cost and value.
Skip the Next Western Recession
Learn the best places to invest - and where to avoid - by downloading our free Investment Cheat Sheet.