Among Southeast Asia's vibrant cities, Bangkok and Kuala Lumpur are hard to resist for many foreign expats.
Within the context of the entire continent, these two cities stand out for their cultural richness, entrepreneurial mindset, and the unique opportunities that Kuala Lumpur and Bangkok offer.
Kuala Lumpur and Bangkok appear similar on the surface. But dive deeper and you'll uncover many differences, some of which might even become dealbreakers that would make you reconsider moving to one of them.
Bangkok is a vibrant city that is adorned with golden temples and bustling markets. The aroma of sizzling street food fills the air.
Meanwhile, Kuala Lumpur's metro area is about half the size of Bangkok. Yet "KL" is a melting pot of culture and flavors. The city has a unique type of elegance with skyscrapers towering over lush green parks.
Let's delve deep into both Bangkok and Kuala Lumpur to get a good look at both of these remarkable cities, including pros and cons, and what they offer to expatriates, tourists, and investors alike.
Hopefully, by the end of this article, you'll have a clearer idea which city might fit you better.
The decision to choose one over the other isn't merely practical; it's a personal one – a choice that speaks to who you are and what you seek from life.
Housing in Bangkok and Kuala Lumpur
Whether seeking a home to buy, a rental property, or an investment opportunity, both Bangkok and Kuala Lumpur present exciting possibilities in the dynamic landscape of Asian real estate.
Bangkok
Bangkok's real estate market has attracted significant foreign investment in recent years. The city's strategic location, its growing economy, and tourism appeal make it a promising destination for property investors.
The rental yields are highest for condos in central locations, especially those near BTS Skytrain and MRT stations.
What makes Bangkok even more attractive is that the government of Thailand has implemented policies to attract foreign investment, including easing some property ownership restrictions for foreigners—a win in our book.
That said, foreigners are still subject to restrictions and regulations. They can own only up to 49% of the total area of a condominium building, and they cannot directly own land (although you can get around that by setting up legal structures).
When it comes to finding a place to rent or buy, both Bangkok and Kuala Lumpur offer a range of options. It all depends on your preferences and budget.
Bangkok has everything from the traditional Thai-style houses to modern condominiums and apartments, where luxurious high-rises stand alongside quaint townhouses.
Condominiums are popular among expatriates and young professionals, offering amenities such as swimming pools, gyms, and an added layer of security. While prices will differ based on the location and the size, a two-bedroom unit in a central location (e.g. Sukhumvit or Silom) will set you back $1,000-$3,000 a month.
Townhouses and detached homes are, perhaps, a better option if you're seeking more space and privacy. Many of the homes feature traditional Thai architectural elements, which is a nice touch. Monthly rent ranges from $800-$2,500—so a little cheaper than a condo.
In no particular order, here are the top 3 of Bangkok's neighborhoods that you may want to check out. Each of them caters to a different lifestyle:
Sukhumvit. Known for its vibrant nightlife, shopping, and dining options, Sukhumvit is popular among expatriates and young professionals.
Sathorn. A prime business district, Sathorn offers upscale condominiums and proximity to international schools.
Ratchathewi. For those seeking a more authentic Thai experience while still being in the city center, Ratchathewi, home to Victory Monument and Soi Rangnam, offers great food and a wide range of housing options.
Kuala Lumpur
Kuala Lumpur's property market is known for its stability and potential for appreciation. The per-square-meter price currently stands at around half of Bangkok, so there's still a lot of growth potential left.
Plus, the city's modern infrastructure and business-friendly environment make it an attractive option for investors.
Properties in prime locations such as Kuala Lumpur City Center (KLCC) have shown steady capital appreciation, reflecting the city's economic growth. Meanwhile, areas popular with expats, e.g. Mont Kiara, show strong rental demand, especially for families.
They've also made it easy live in the country as a long-term resident via the Malaysia My Second Home (MM2H) program, which provides residency options to qualifying investors.
Keep in mind that foreigners must meet a minimum purchase price when buying property in Malaysia, and this price varies by state and property type.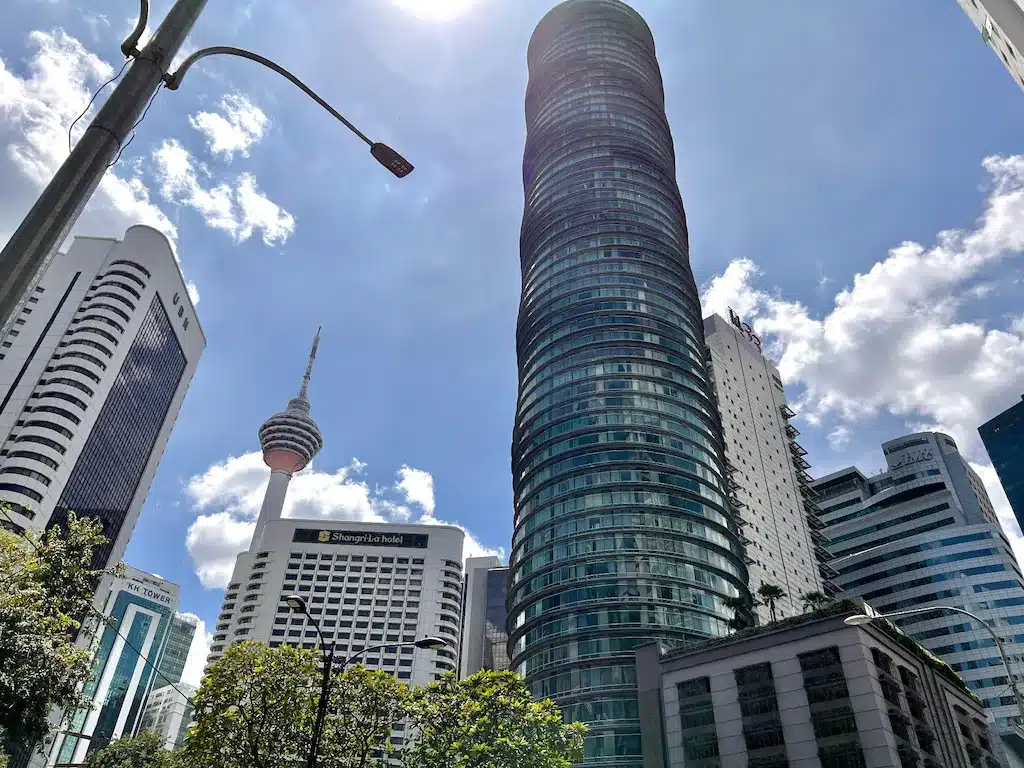 You can buy a condo in Kuala Lumpur's city center for about $4,000 per square meter. That's similar to prices in nearby Manila, Jakarta, and Hanoi, all of which are less developed than KL.
Overall, Kuala Lumpur's housing market is known for modernity and cosmopolitan appeal. That said, the city offers a range of housing options to suit different tastes and budgets.
Condominiums and apartments in Kuala Lumpur are known for their over-the-top amenities. But, more importantly, they're usually placed in highly strategic locations near business districts. A two-bedroom unit may cost anywhere between $800 and $2,500 per month.
Bungalows and semi-detached homes offer more space and usually include an outdoor area, too. These are popular among families, with rents ranging from $1,500 to $4,000.
Here are three of Kuala Lumpur's neighborhoods where you can start your accommodation search:
KLCC. The heart of Kuala Lumpur, Kuala Lumpur City Center is home to iconic landmarks and luxurious properties.
Mont Kiara. Popular with expatriate families, Mont Kiara offers international schools, family-friendly amenities, and spacious homes.
Bangsar

. Known for trendy cafes and boutiques, Bangsar attracts young professionals and creative types.
Business And Investment Opportunities
Bangkok and Kuala Lumpur, as two of Southeast Asia's largest cities, are also some of its main economic powerhouses.
Demand for both cities is rising among global investors and businesses, yet there are also crucial differences between the two. Let's dive in!
Bangkok
As the capital and the economic hub of Thailand, Bangkok contributes significantly to Thailand's GDP.
Its main sectors are tourism, manufacturing, and services.
Tourism

comes as no surprise, as Bangkok is one of the world's top tourist destinations, attracting millions of visitors annually. The city's rich cultural heritage, the bustling street markets, and top-shelf nightlife options contribute to its tourism appeal.

Services

are another important part of the economy of the city. Finance, healthcare, and education have all experienced significant growth as the city grows, the middle class expands, and the number of expats increases.
There's also the manufacturing and industry in Bangkok, particularly in the automotive, electronics, and food processing sectors. That's because the city's port easily facilitates the export of goods to international markets.
Bangkok is also popular with investors. The main investment opportunities lie in real estate, startups, and hospitality:
Residential property

is a no-brainer, as the city continues to grow. It's not just the urbanization of Bangkok either. More and more foreigners choose to call Bangkok home, often bringing their families, too, thanks to high-quality education and healthcare. Tourism has also fueled the demand for residential and commercial properties. Vet the investment opportunities properly, however; some investors have run into scams in the past.

Startups

are flourishing in Bangkok, as the city has seen a huge surge in the arrival of entrepreneurs. The government has launched many initiatives to support the growth of digital economies.

Hospitality

is another sector to invest in, as Thailand is a huge tourist destination. Cafes, restaurants, hotels, and entertainment venues are all in high demand as tourist numbers continue to grow.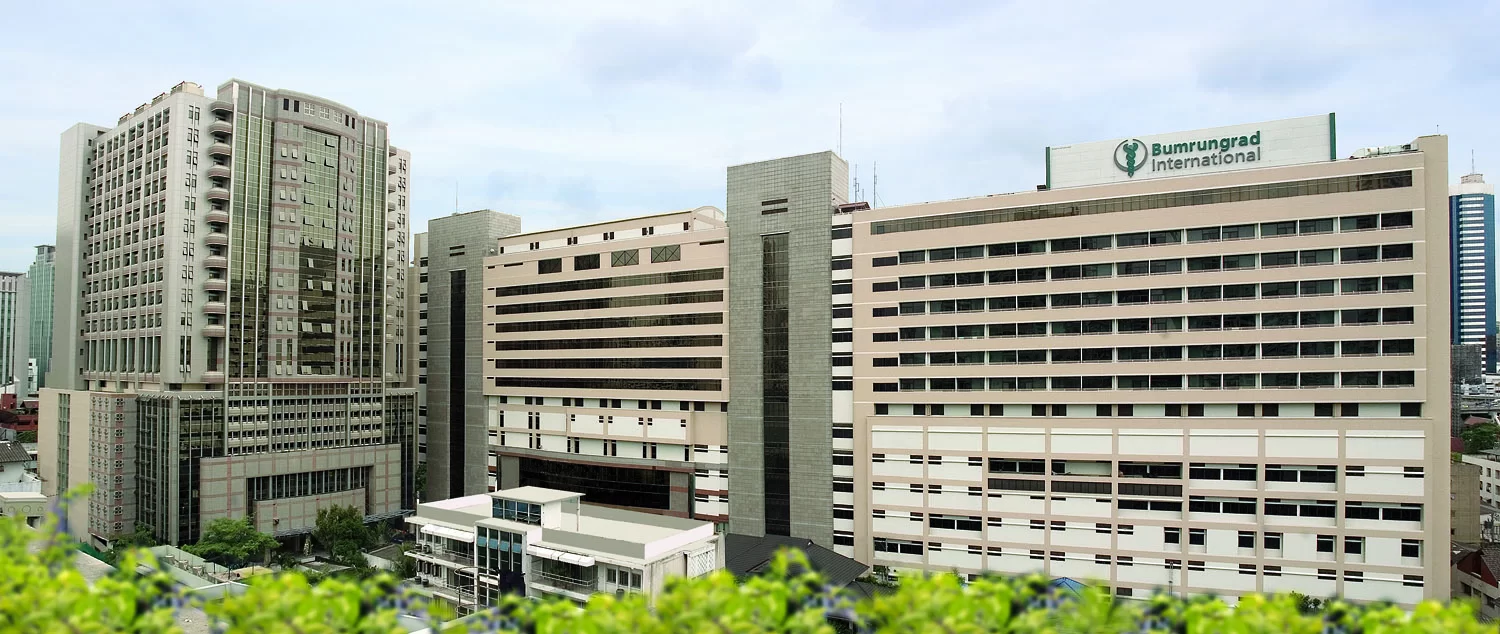 Thai hospitals are ranked among the world's best. Getting treatment at one of the nation's top private hospitals generally costs between 25%-50% compared to prices in the US or Europe.
Kuala Lumpur
We'll cut to the chase—Kuala Lumpur's economic strength lies in finance, IT, and services.
The city's modern infrastructure and business-friendly policies make it a top-choice destination for multinational corporations and startups looking to operate in or out of Asia.
Here are the top economic sectors in Kuala Lumpur:
Finance

is a sector that underpins Kuala Lumpur's economy. After all, the city is home to the Kuala Lumpur Stock Exchange (Bursa Malaysia) and serves as a financial and investment hub for the region.

Manufacturing

is huge in Kuala Lumpur, focusing predominantly on the automotive and biotech industries. There is also the presence of electronics manufacturing. All of this manufacturing is possible due to the well-developed infrastructure and connectivity.

Services

is a sector that Kuala Lumpur is strong in. It encompasses education, healthcare, and tourism, reflecting its cosmopolitan appeal and strategic positioning.
When it comes to investment opportunities, infrastructure, Islamic finance, and services are your best bets.
Infrastructure

projects, such as the Mass Rapid Transit (MRT) system, offer foreign investors plenty of opportunities to make money. Since the city is growing rapidly, new opportunities arise regularly.

Islamic finance

. Now, this might be unfamiliar terrain to some, but banking that is Shariah law-compliant is in huge demand in the Islamic world. Thus, Kuala Lumpur presents unique investment prospects in compliant financial products.

The need for high-quality services is ever-increasing as the city continues to expand. For example, high quality education, healthcare services, and even hospitality are all in high demand. If that's your kind of investment style, you're in luck.
Education and Healthcare
Education and healthcare are very important factors when considering a move to a different country and city. Luckily, Bangkok and Kuala Lumpur offer quality and quantity on both fronts.
Bangkok
Education in Thailand is free and mandated up to the age of 16. Government-run schools provide education in Thai, with English taught as a second language.
However, only about a third of the Thai population speaks some level of English, which goes to show that the public schooling system isn't great.
If you're considering moving to Bangkok with your family, private schools or international schools will appeal more.
Bangkok is home to numerous schools offering international curricula, such as the International Baccalaureate (IB), British, and American educational systems. Obviously, these pricey schools cater primarily to expats and rich locals.
And when it comes to university education, there are a few prestigious institutions in Bangkok, namely Chulalongkorn University and Thammasat University, turning out highly skilled graduates for Bangkok's workforce.
On a similar note, there are a handful of world-class medical facilities in Bangkok. In fact, Bangkok is renowned for its medical tourism, attracting patients not just from Asia, but from around the world.
Hospitals such as Bumrungrad International Hospital are known for their high standards, state-of-the-art facilities, English-speaking staff, and relative affordability.
We'd go as far as to say you can pay for most of your medical expenses out of pocket and never have the need for expensive health insurance.
If that's not for you, however, there are plenty of insurance options that cater to both locals wanting private healthcare services and expatriates looking for access to healthcare that's of higher quality than the services provided by the state.
Kuala Lumpur
The educational system in Malaysia is very similar to that in Thailand. Education is free and compulsory up to high school. It's conducted mostly in Malay, but English, Tamil, and Mandarin also feature as languages of instruction.
If you have children, you'd most likely enroll them in private schools, as there are many international schools that follow curricula of Britain, America, Australia, or even Germany.
Higher education is heavily subsidized by the government, which means that a lot of the population study at university. A handful of universities have made it to the Top 200 Universities in the World list and are known for their research and academic excellence.
Generally speaking, Malaysian colleges are better than their Thai counterparts. QS World University Rankings puts Malaysia at 65th place, which is notably higher than any school in Thailand.
The thread of excellence continues when talking about healthcare standards. Although it might not be the healthcare hub that Bangkok is, Kuala Lumpur's healthcare system is accessible, well-equipped, and more than enough if you're living there.
There are public and private hospitals offering advanced medical services and accredited by international organizations. Malaysia's government also heavily subsidizes healthcare, which makes all essential services accessible to all – no expensive premiums here. 
Culture and Entertainment
You could theoretically drive from Bangkok to Kuala Lumpur in a few very long days; it'd take you 20 hours. And because of that, you'd assume that the cultural and the entertainment scenes in these two cities would be similar.
In a sense they are. They both offer rich and diverse cultural and entertainment landscapes. But whereas Bangkok is known for its top-class nightlife and street food, Kuala Lumpur is more about shopping and lounges.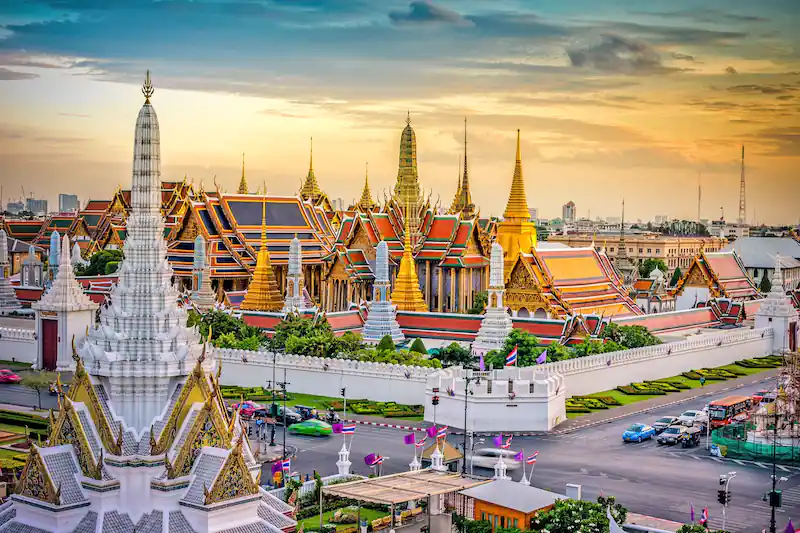 Malaysian culture is characterized by its range of Indian, Chinese, and Malay influences. By comparison, Thailand's national culture is more unique and pronounced. 
Bangkok
Dozens of Asian cities are renowned for rich culture and a dynamic entertainment scene, but Bangkok truly stands out. The influences of Buddhism and Thai customs and traditions are visible everywhere you go, in fact.
Bangkok's cultural heat beats in its stunning temples such as Wat Phra Kaew and Wat Arun. These architectural marvels are not just tourist attractions either. They're active centers of Buddhist practice.
Traditional arts, Thai classic dance, puppetry, and music can be enjoyed in many venues across the city. And that's not to mention the many festivals that Bangkok residents and visitors get to enjoy throughout the year.
Songkran (Thai New Year) and Loy Krathong (Festival of Lights) both offer immersive and traditional Thai experiences.
The food experience in Thailand is second to none. Its many streets are lined with street food vendors offering authentic Thai fare, and then there are the floating markets that one simply has to experience.
Finally, as far as entertainment goes, Bangkok comes alive at night. There are almost too many places to choose from, from upscale rooftop clubs to budget-friendly street-level pubs.
Overall, Bangkok has a rowdy reputation when it comes to nightlife, so if you tend to go 'all out' when you go out, you'll feel right at home in Thailand's capital.
Kuala Lumpur
Whereas Bangkok's culture is deeply rooted in Thai traditions and Buddhism, Kuala Lumpur is more of a cultural melting pot. Its multicultural society offers entertainment options that blend the various ethnic influences.
With its shopping streets and high-end malls where you can find all of the world's fanciest brands, Kuala Lumpur is great for shopaholics. Malls like Suria and Pavilion are unlike anything you've probably seen elsewhere.
Similarly, Malaysian dining is top-notch, with plenty of fine restaurants and interesting fusion establishments, thanks to the multicultural facet of the city. And if it's traditional fare you want, you can eat at the hawker centers for a moderate price.
Malaysia's food scene is versatile. The local Peranakan cuisine – a unique blend of Indian and Chinese flavors – is delicious and hard to find outside the country.
However, Bangkok offers a wider range of options by comparison. The city's size means you'll have access to obscure eats, like Georgian food and Chicago-style pizza. 
When it comes to culture, Kuala Lumpur celebrates its many influences, from Malay, Chinese, and Indian to Western. That's why the culture and arts scene features a mix of both traditional and contemporary styles.
Malaysia as a whole also celebrates many diverse festivals, such as Hari Raya Aidilfitri (Eid), Chinese New Year, Deepavali, and others, reflecting its multicultural make-up.
Cost, Value, and Quality of Life
Two huge factors of choosing a place to live are the cost and the quality of life. Afterall, a place might be cheap to rent, but if you're not comfortable there, you won't thrive.
Simply put, the cost of living in Bangkok is 32% higher than in Kuala Lumpur, as estimated by numbeo.com
And if you're specifically looking at real estate prices, the differences are even more stark. Renting or buying a condo in central Bangkok will generally cost double compared to one of a similar size and location in KL. 
Granted, your exact costs will depend on lifestyle, number of family members, and dozens of other factors. There isn't any "one size fits all" number, and expenses will vary based on your living and spending habits.
Comparing these numbers is a good start though – you'll generally pay about a third more in Bangkok verses KL.
Weather
Both cities have a tropical climate. That means heat and humidity, so you need to be comfortable with those conditions to have a good time in either city.
That said, Bangkok's weather tends to be hotter and more humid. Kuala Lumpur has plenty of city parks and a greener environment overall, which absorbs some of the heat, or, at the very least, allows you to escape to a cooler place during the midday temps. 
Another thing you should consider is air pollution. Both cities suffer from significantly polluted atmospheres, some of it coming from the transport, and some of it from the manufacturing plants near the cities.
There's no way to escape heat or air pollution either Bangkok, Kuala Lumpur, or even Singapore – it's a regional problem. Still, you can take action to mitigate some of the risks to your health, e.g. going on a holiday when the air gets too bad.
Transportation
Both cities have decent transportation systems that are simple to understand and affordable. Ride sharing apps are plentiful, and taxi fares are generally cheap.
Bangkok's narrow streets can get congested. In fact, the traffic is 'legendary' and can quickly overwhelm newcomers – it's a chaotic urban environment that's not suitable to all.
As a city, Kuala Lumpur feels a bit more organized. However, Bangkok's public transport network is more comprehensive. You're able to get around without a car much easier in Bangkok between its skytrain, subway system, network of canals, and trains.
By comparison, Kuala Lumpur is a city where people use their private cars much more often, similar to America. Consider it more like Dallas, and less like Manhattan, as far as city planning goes.
If getting around by public transport or on foot appeals to you, that might be harder to pull off in Kuala Lumpur than in Bangkok.
Safety
The main safety concern in both these cities is petty crime, such as bag snatching and pickpocketing. Just use common sense, don't walk around in dark unfamiliar areas of the city on your own, and don't leave your drink unattended.
Both cities are generally safe, and likely moreso than a major city in your home country. Yet regarding crime levels, Bangkok is safer than Kuala Lumpur.
A general consensus among locals is that bag-snatching, pickpocketing, and theft have become a greater concern in KL in the past several years. Especially in the KLCC and KL Sentral areas.
For what it's worth on an international level, Malaysia ranks much higher on the Global Peace Index (18) than Thailand (103).
While some of the measures that the index uses are irrelevant to everyday living and tourism, it also measures the level of societal safety and security, so it's worth paying attention to.
Bangkok is a safer city than Kuala Lumpur in the grand scheme of things, but you're highly unlikely to run into issues in either place.
What's the Right Choice for
You?
It's no small feat to choose which city you'll be relocating to. Luckily, you can't go wrong with either of these locations.
Bangkok and Kuala Lumpur are Asian powerhouses in their own right, offering plenty of opportunities for both business and leisure.
Their diverse cultural offerings also cater to different tastes and preferences, depending on what you're personally seeking as a foreign expat.
Bangkok has plenty of raw energy and cultural vibrancy, attracting those who are perhaps more adventurous. It will also appeal to those who want to stick to a more carefully planned out budget.
Meanwhile, Kuala Lumpur pulls out all the stops with its modern amenities. If it's comfort and luxury you're predominantly after, Kuala Lumpur might be a better choice.
Living in and Investing in either city, or simply exploring them as a tourist or expatriate, promises a journey filled with discovery, excitement, and opportunity.
Both cities stand testament to Asia's growth, diversity, and endless potential – enjoy!