Last updated August 2nd, 2023.
Indonesia enjoys Southeast Asia's largest economy. Sadly, numerous problems make it one of the ASEAN region's worst performing economies.
They've lagged behind frontier market peers such as Vietnam and the Philippines over the past decade. Meanwhile, Indonesia's annual GDP growth was stagnant at around the 5% range during that time – which is rather mediocre for an emerging economy.
Indonesia's economic problems will unfortunately keep posing a big challenge during the 2020s and beyond. Some issues can be solved with time and money. Yet others are more structural in nature and will stay around for awhile.
Fixing Indonesia's economic issues will require greater effort than anyone is putting forth right now. Both the government and private sector are falling behind on implementation, even if there's plenty of talk and meetings.
Challenges Ahead for Indonesia's Economy
For starters, let's take a look at some good things about the Indonesian market. The nation is Southeast Asia's biggest in terms of both population and economic size.
Indonesia is among the world's largest exporters of automobiles, petroleum and palm oil too. Furthermore, they haven't suffered negative GDP growth since the 1998 Asian Financial Crisis. That's more than 20 years without a recession.
Broader concerns still overshadow these positive traits though. Indonesia's problems include slower economic growth, pressure on the state budget, a widening deficit, plunging currency, and sheer lack of competitiveness when compared to elsewhere in Southeast Asia.
Needless to say, such trends are extremely worrying for Indonesia's long term economic prospects.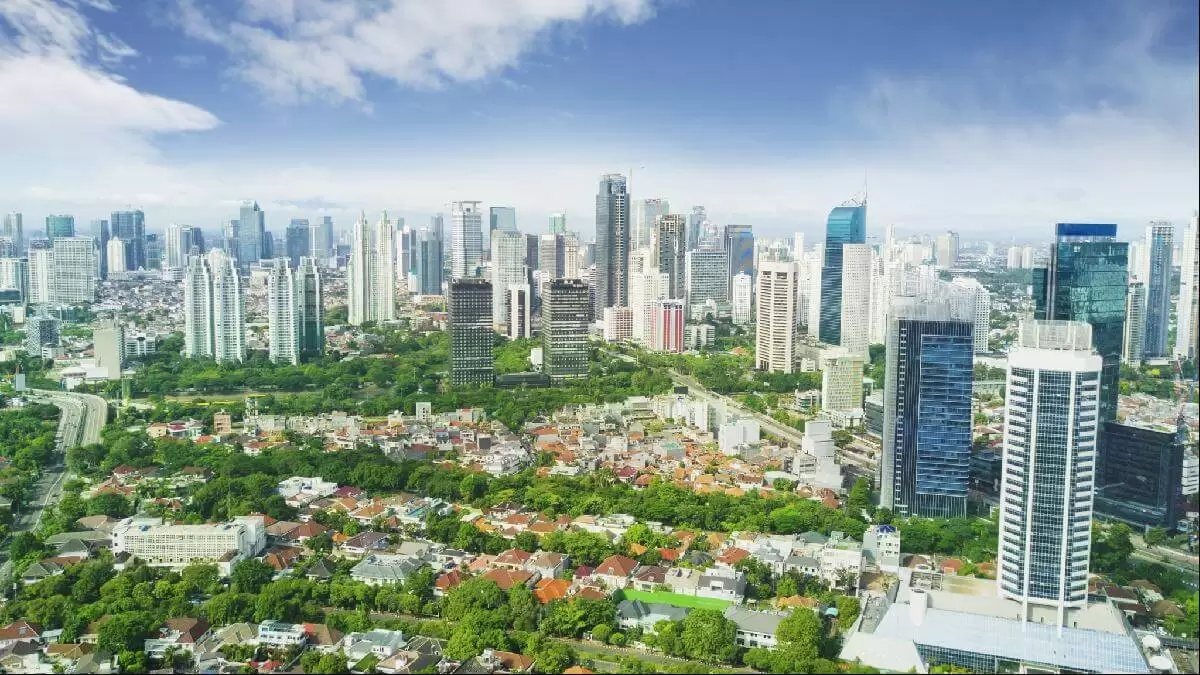 Indonesia's economy is Southeast Asia's largest while Jakarta is the de-facto capital of ASEAN. Sadly, neither Indonesia or Jakarta is living up to their full potential.
So far, the Asian Development Bank maintained Indonesia's GDP growth forecast of 5% in 2022 with 5.2% in 2023 – among the lowest in Southeast Asia even if impressive in a global context.
Regardless, the mere fact that GDP growth in Indonesia is slowing while the current account deficit continues to widen is causing great concern.
Because of a number of cyclical factors, it's not unusual for Indonesia's current account deficit to increase during the second quarter of each year.
However, Indonesia's deficit rose substantially despite its overall decelerating economy. That's normally something which would be favorable for any nation's current account.
Yet another problem for Indonesia is its massive amount of government expenditure allocated to fuel price subsidies.
President Widodo lowered subsidies, which mostly favor the country's upper and middle class. Nonetheless, fuel subsidies still account for more than 15% of Indonesia's total state budget.
And of course, taxpayers will keep spending money which could potentially go towards better things.
No Planning Worsens Indonesia's Economic Problems
Quite frankly, Indonesia must step up its game if it wants to become a winner in the ASEAN Economic Community (AEC).
What exactly is the AEC? Well, it's a regional economic bloc that will bring even greater competition between the ten member states of ASEAN.
AEC aims to transform Southeast Asia into a single economic union for trade, labor, and investment. With that said, Indonesia is lagging behind many of its neighbors in getting ready for the initiative.
Lawmakers must change several policies to not just comply with the AEC's standards, but for Indonesia to compete with its neighbors regardless of the community.
Required changes include allowing companies in all industries to legally have majority foreign ownership, cutting government bureaucracy, and removing protectionist barriers.
Indonesia isn't alone though. Right now, just two countries in all of Southeast Asia have reached full compliance with ASEAN Economic Community's requirements: Malaysia and Singapore.
Granted, those are also the region's two most developed economies, so it's probably not coincidental that they're ahead.
We still think Indonesia's massive population of 250 million people, strong demographics, and rising middle class bode well for the country's future. Yet Indonesia's economic problems can only be solved if they can learn a thing or two from their neighbors.
If you're a real estate or stock investor, think about looking elsewhere for your frontier market exposure.
Frontier markets such as Cambodia and Vietnam, among other countries in ASEAN, have much of Indonesia's upside and less of its drawbacks.
Skip the Next Western Recession
Learn the best places to invest - and where to avoid - by downloading our free Investment Cheat Sheet.