Last updated June 8th, 2023.
Officially, Vietnam remains one of the few communist countries left on earth.
Yet over the past few decades, this rapidly growing nation of 100 million people turned into a capitalist powerhouse… and did so mostly unnoticed.
The Vietnamese government realized a state controlled economy wouldn't be effective in riding Southeast Asia's wave of growth. Nor would it take full advantage of an ongoing foreign investment influx and the nation's rising middle class.
So, Vietnam took steps to ensure a smooth transfer of control from the state into the hands of private business owners. It hasn't always been easy though.
A brief history of the Vietnamese economy would cover the nation's extremely GDP high growth rate, often exceeding 8% annually in the late-1980s and 1990s following the war.
Growth fell below 7% on average by the 2010s. While this still ranked Vietnam among Asia's best-performing countries, it didn't quite meet analyst expectations.
Looking back at a 2005 report by Goldman Sachs predicted that the Vietnam economy would become the world's 35th largest economy with a per capita GDP of $4,357 by 2020.
Vietnam's GDP per capita is approaching US$3,000 nowadays but isn't there yet – a far cry from Goldman Sachs' previous take on the situation. Granted, you could blame it on the banking sector's incompetence just as easily as missed expectations.
And Vietnam's economy isn't doing poorly by any means either. It's one of the ASEAN region's top three performers besides Cambodia and the Philippines.
The nation's GDP doubled in size since 2012. Not bad for a decade's worth of progress, especially considering the past few years weren't kind to the global economy as a whole.
And while we're on the topic of global economic trends, it's worth noting that Vietnam is among few countries that didn't enter recession in 2020.
More so than that, Vietnam's economy avoided every single recession in the past 30 years. They sustained positive GDP growth during every single one, from the Asian Financial Crisis to the more recent turmoil of the early-2020s.
This rare type of long-term recession avoidance is an excellent sign for Vietnam's stability, and a claim that only a handful of countries can make.
Does all this really make Vietnam immune from the rest of the world's crises though? Likewise, can its economy remain the strongest in Asia? Let's take a look.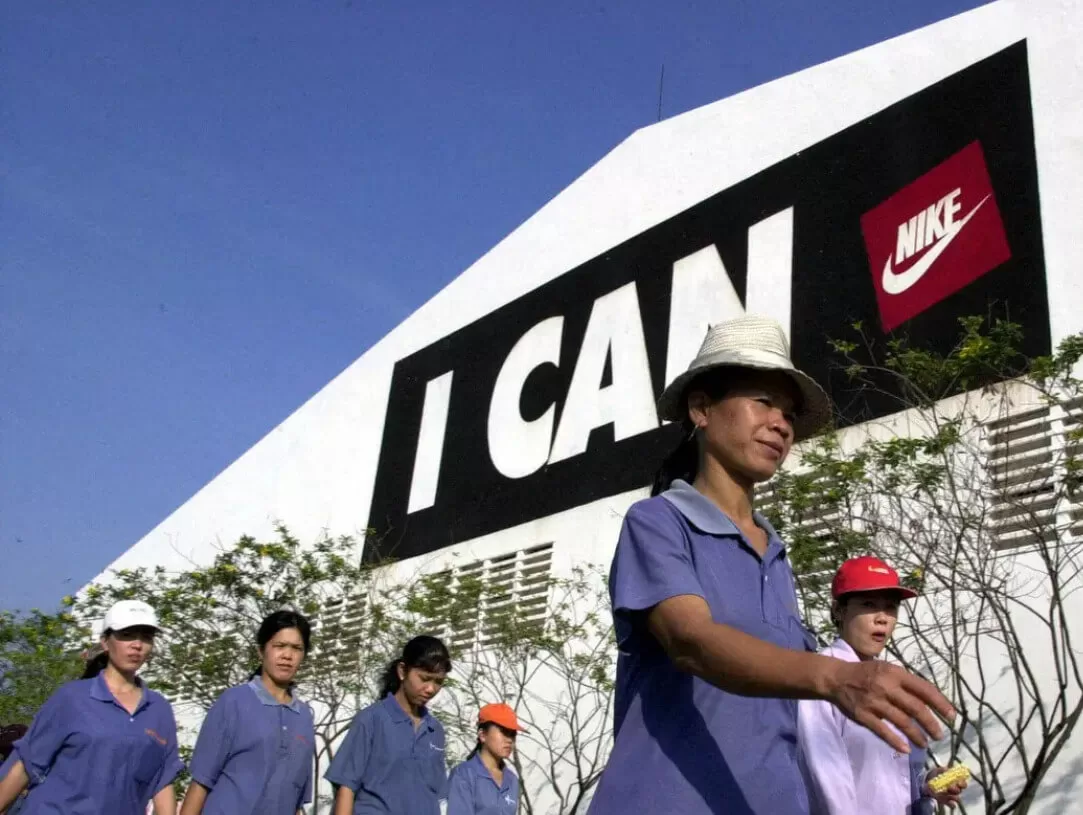 Multinational firms including Nike, Samsung, and hundreds of others are setting up operations in Vietnam. Not only to produce goods, but to sell them to the nation's growing consumer class.
The Most Capitalist, Communist Country on Earth
Vietnam tends to exceed the world economy's highs and miss its lows. Nonetheless, it's fully integrated with the overall global market and isn't totally immune to crisis.
A rising manufacturing power and arguably one of the best places to invest in Asia, Vietnam does indeed have an economy which relies on the large amount of FDI they receive.
Considering recent worldwide instability, foreign business owners in Vietnam hope for a more focused approach by the government. Companies want the economy to be on par with global standards.
Vietnam's economy lost some hype over the years, between contagion and travel bans. Fortunately the investment appeal isn't gone by any means.
You may already know that factories are moving out of China and into nearby countries because of political and economic reasons. Vietnam will almost surely be a top beneficiary from this trend.
Not only does Vietnam outcompete China on labor costs and bureaucracy, but the fact that they share a land border makes it easy to relocate existing operations between the two from a logistics perspective.
Vietnam's stock market is sizable and growing, with about 700 publicly listed companies on the Ho Chi Minh City Stock Exchange (HOSE) and a market cap above US$200 billion.
Furthermore, Vietnam has shown signs that they could open to foreign freehold property ownership. Currently, it's only possible to lease land from the state on a long-term basis.
The government has already taken concrete steps to make real estate investment easier though, such as allowing foreigners married to Vietnamese citizens to own freehold property. Laws will probably get easier going forward.
Obstacles to Growth in Vietnam's Economy?
Vietnam has something they must deal with while the global economy is in shambles. It's perhaps an unnecessary problem, but remains a major obstacle of growth right now.
State owned enterprises dominate much of the Vietnam economy. Such businesses, which are either partially or fully controlled by the government, are less efficient than private firms.
You'll find plenty of research studies and proof saying that private companies enjoy greater profitability. Oftentimes, a developing country's leaders don't really care about efficiency though. It's simply not their main goal.
The world notices this, and international players have tried to help change the role Vietnam's government plays.
With greater FDI and reform to its domestic market, Vietnam is targeting sustained growth of between 6.5% and 7% during the 2020s.
Time will tell whether Vietnam will succeed in its long-term economic goals.
We don't suggest buying property in Vietnam right now due to heavy restrictions on foreign buyers. Vietnam's stock market has lots of potential though.
Similarly, because of Vietnam's rapid economic growth combined with its demographic dividend, it ranks among the top countries in Asia to start a business.
If you don't want to fly here to set up a brokerage account, the easiest way to invest in Vietnam is through a ETF.
The most popular exchange traded funds include Vietnam Enterprise Investments Limited (VEIL) in the UK, and VanEck Vietnam ETF (VNM) in the US.
In conclusion: Vietnam isn't the easiest country to invest in Asia – certainly not with regards to its real estate market. We absolutely think it'll keep outperforming most developing economies though.
Skip the Next Western Recession
Learn the best places to invest - and where to avoid - by downloading our free Investment Cheat Sheet.