Last updated July 21st, 2023.
Startups in Vietnam have access to all the conditions required to hatch multi-million dollar tech firms.
Having attracted a rising large amount of foreign investment from global players, Vietnam and its startup scene deserves far more attention from investors than it gets.
You could maybe even argue that Vietnam's startup ecosystem is Southeast Asia's very best in terms of opportunities and lack of entry barriers.
The Best Frontier Market for Startups?
Vietnam has long been home to manufacturing plants from the world's top innovators. Those include LG Electronics, Panasonic, and Toshiba. Since the US-China trade war began, Vietnam also transformed into Southeast Asia's production hub for Korean electronics giant Samsung.
Yet Vietnam's local startup scene only recently started luring investment from across Asia and beyond.
Following integration into the ASEAN Economic Community, along with an increased presence of global tech companies, seemingly more investors than ever want to put money into startups in Vietnam.
Back in 2016, Goldman Sachs and Standard Chartered Bank teamed up to raise US$28 million for Vietnamese e-payment operator Momo. Their successful investment quickly helped bring over two million extra customers along with incredible transaction growth exceeding 30%.
Meanwhile, California-based venture capitalist 500 Startups also announced the creation of a US$10 million fund focused on startups in Vietnam.
Large investors like these are betting on another goldmine in Vietnam. They'll probably strike gold too considering most of the country's startups are focused on the e-commerce sector.
Vietnam's e-commerce sector is absolutely booming. Despite getting no federal support at all, it grew by an astounding 35% last year to reach US$4 billion in value.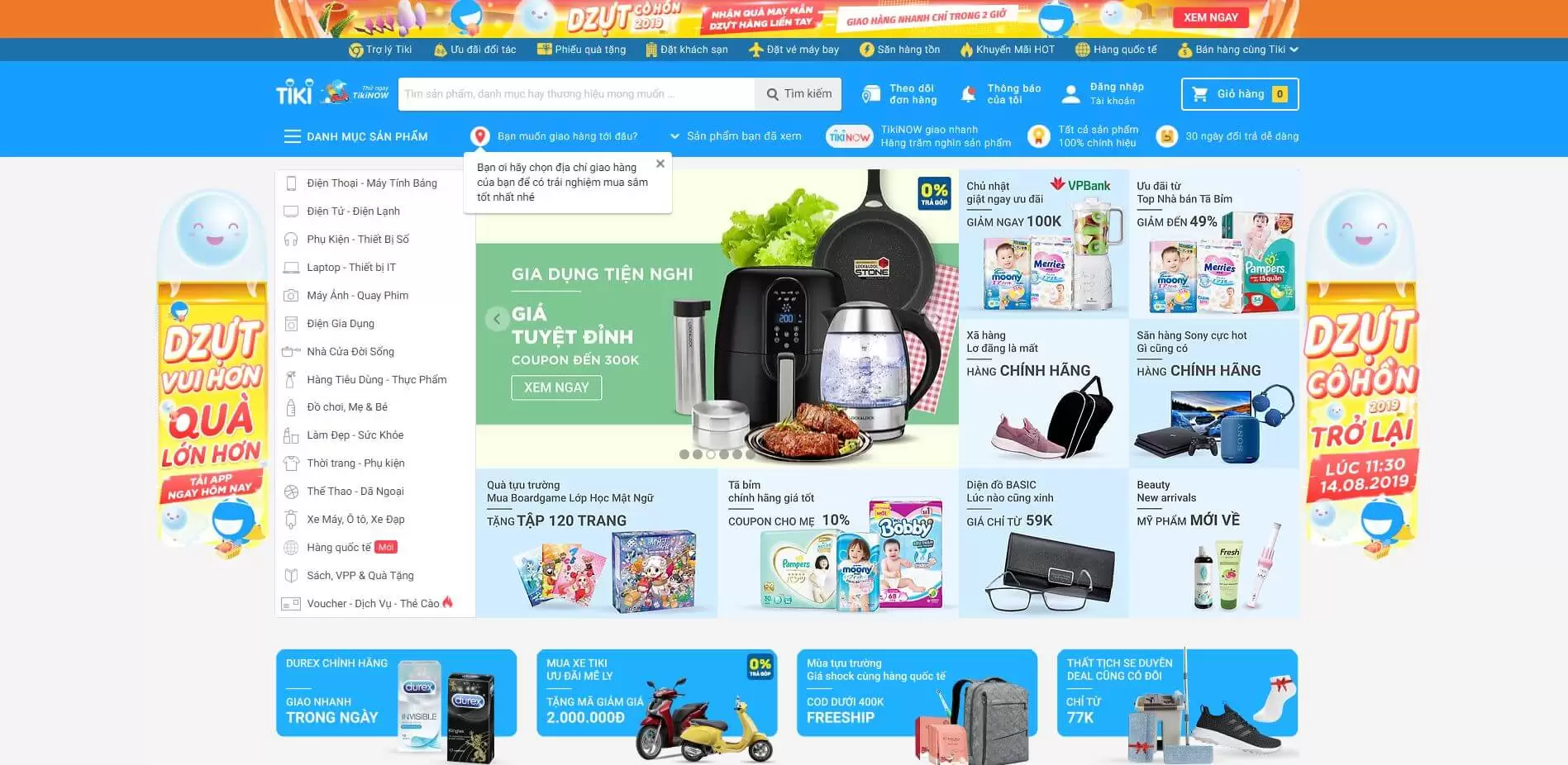 Tiki.vn is essentially Vietnam's version of Amazon – they sell and ship anything you could imagine. Rapid growth means Tiki has outgrown the label of "startup". Still, it's a good example of how Vietnam's rising consumer class helps its startup potential.
Startups in Vietnam: Huge Potential
You may still be confused as to how Vietnam came this far in terms of technology. InvestAsian finds several factors contributing to the advances Vietnam has made over its neighbors.
First off, Vietnam is part of many new trade agreements including the Trans Pacific Partnership (TPP). It's going forward despite the United States' withdrawal and gives Vietnam a competitive edge over neighbors like Laos and Cambodia.
Second, the country boasts some of the highest-performing computer scientists in the world.
A software engineer from Google mentioned that Vietnam has the world's highest-performing computer science students, with many of them acing interview questions on problem solving.
The Organization for Economic Cooperation and Development gives high ranks to Vietnamese teenagers in terms of math and science as well.
Third, the nation offers a cheaper labor cost than even China. As manufacturing expenses rise, more large multinational firms are fleeing to frontier markets like Vietnam, the Philippines, and Cambodia.
A surge in manufacturing investment, along with the lower costs and minimal regulations that help lure such capital, are a huge incentive for potential investors.
Fourth, there is a large market for tech products. Investors note Vietnam's young, tech-savvy population with a median age of 30. That means the acceptance rate of tech products is much higher in Vietnam when compared with a lot of other countries.
Last but not least, Vietnam has a great deal of startups in comparison with the population. In fact, concentration-wise, Vietnam has a higher ratio of population to startups than Indonesia, China, and India.
With arguably the fastest growing tech scene in Asia, new startups in Vietnam will achieve an increasing amount of investment over the next decade.
Skip the Next Western Recession
Learn the best places to invest - and where to avoid - by downloading our free Investment Cheat Sheet.