Last updated June 28th, 2019.
Just about everyone knows about the innovation that comes out of Silicon Valley. Yet startups in Asia arguably have greater untapped potential than anywhere else in the world.
Tech firms based in the region enjoy access to billions of consumers nearby. Meanwhile, Asian startups benefit from higher economic growth compared to the United States and Europe.
Mobile spending is also becoming much bigger. It's to an extent where some Asian economies' growth will rely on it in the future.
To give you one example, a report from Forrester expects online spending in China will reach a value of more than US$1 trillion within the next three years through the growing use of mobile apps.
Practically every kind of industry, from tech to retail, benefits from a society where people use mobile devices with improved networks and increased application usage. This should result in a compounding effect on developing Asia's startup environment as a whole.
Asia Startups Target More Consumers

One major reason why you should consider investing in Asia startups is because of the region's huge market size.
There are almost 5 billion people living in the Asia-Pacific area representing 60% of the world's entire population. Perhaps more importantly, Asia consists of a large pool of untapped talent and middle class consumers.

You may ask yourself: "why do more people necessarily mean greater investment prospects?". The number of consumers living in a specific region (along with its economic output) does have a major impact on its overall growth though.
Why would a multinational company waste their time in Latin America, a comparatively out-of-the-way continent with less than 500 million people, when they can sell to 5 billion consumers in Asia?
Supply chains matter a lot too. Most of the world's production, shipping ports, and consumers are now located in Asia.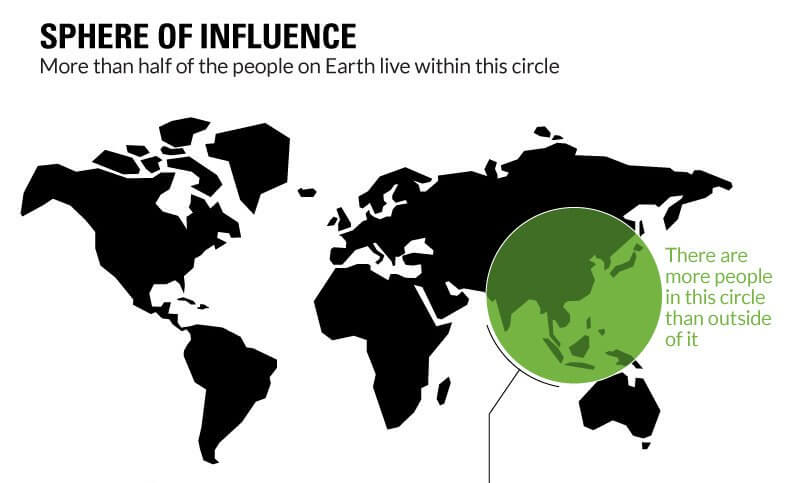 Asia's strength lies in its dense concentration of consumers, talent, startups and other businesses.
The point is: population growth, along with far easier access to an evolving tech industry, will inevitably help form talent in fields like engineering and design. Startup opportunities in Asia are plentiful due to the continent's promising demographics and future talent pool.
Likewise, there's still lots of room left for innovation in frontier markets such as Indonesia and Vietnam. Startup ecosystems throughout most of Southeast Asia are not yet in a mature stage.
India Ranks as Best Asian Country for Tech?
Asia's startup ecosystem is growing at an incredible pace, making it a dynamic place to conduct business.
But specifically, India is the fastest growing startup environment in the world. That is according to a study by its National Association of Software and Service Companies, at least.
India is currently launching nearly 800 startups every single year. The nation's startup sector is rising at a rapid pace and should continue well into the future. Especially when India becomes the world's most populous country before the year 2030.
Similarly, most large Asian cities are now equipped with world-class infrastructure which helps business creation and enables strong startup growth.
Even frontier markets such as Vietnam and Cambodia are enjoying fast internet speeds along with an improving quality of public transportation.
Asia gets tons of investment in both economic and social infrastructure – something which has clearly paid off in many different ways.
There's always some risk when investing in startups… and Asia certainly isn't an exception. Just like everywhere else in the world, a few firms have unrealistic valuations as more people jump on the "startup bandwagon".
With that said, an increasing trend of liberalization, untapped pool of consumers, good quality infrastructure, and a dynamic startup scene all bode well for Asia's future.
Want to invest in Asia's growing tech industry? Startups in Vietnam and Thailand are two of the best countries to get started.
Skip the Next Western Recession
Learn the best places to invest - and where to avoid - by downloading our free Investment Cheat Sheet.