Last updated July 13th, 2023.
Choosing where you want to spend the rest of your life when you retire can be a tough decision.
If you've considered retiring in Asia, though, you are already on a great path. This article will help you figure out which country in Asia is the best place for you to retire.
With their tropical climates, sunny beaches, and diverse cultures, every single one of the countries on our list have all the ingredients for a perfect retirement destination.
Of course, it can be difficult to navigate visas, immigration, languages, and costs. So, to help with that, we've listed the top 5 countries to retire in Asia based on healthcare quality, cost of living, ease of immigration, and general quality of life for foreign residents.
Countries that have a good healthcare system but are nearly impossible to live in permanently as a retiree (such as Japan and Singapore) aren't mentioned on this list.
For example, Singapore doesn't have a retirement visa and the lowest entry point for any immigrant, retired or otherwise, is a direct investment of S$2.5M. Which is possible for some of our clients and readers, but certainly doesn't have mass appeal.
Likewise, the easiest way to live in Japan full-time is by forming a business that is actively run, thus defeating the point of retiring.
Therefore, the best countries to retire in Asia are those that provide the best combination of benefits that suit your retirement needs and lifestyle. Let's take a look.
Thailand
If you're planning to retire in Asia, Thailand is a great option. Known as the "Land of Smiles", Thailand has sunny beaches, vibrant nightlife, and a variety of areas to retire.
Getting a retirement visa is possible with an 800,000 baht (about US$25,000) bank deposit for each person or the equivalent of 65,000 baht monthly pension.
They also require a minimum age of 50. Be aware that you may have to report to immigration officials every 90 days, though you might be able to do it online after the first time.
You have access to dozens of quality hospitals. In fact, some of the best hospitals in the world can be found in Thailand, including Bumrungrad Hospital, Bangkok Hospital, and Phyathai Hospital.
The Thai baht is also one of the best performing currencies over the past few decades and is one of the least volatile despite the financial crisis in 1997.
In terms of the general quality of life for foreign residents, it will highly depend on where you settle down. If you know the language, have lived in Thailand before, and are familiar with their culture and customs, you will get along just fine in even the more rural areas.
Retiring in Thailand can be difficult if you aren't as familiar with the country. However, English is commonly spoken in areas with a higher tourist rate, helping make Thailand a top retirement destination.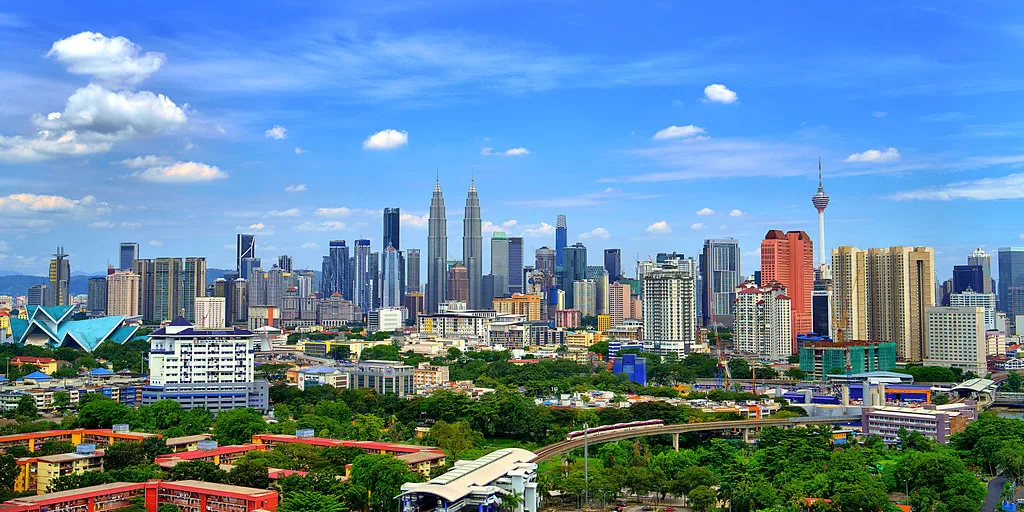 As a retiree, Malaysia arguably has a greater quality of life to cost ratio than anywhere else on the continent.
Malaysia
If you'd like to retire in Malaysia, you can get the MM2H (Malaysia My Second Home Program) visa.
It is a 10-year renewable residence visa that allows you to travel in and out of the country freely, although MM2H's requirements recently changed in 2021.
You must now deposit at least RM1,000,000 (about US$230,000) in a Malaysian bank in order to qualify, and show at least RM1,500,000 (~$450,000) worth of liquid assets. Furthermore, you must show at least RM40,000 a month (roughly US$9500) of income.
Do remember that you aren't allowed to start a business or work under the MM2H visa. A main benefit is that you aren't taxed on income earned outside of Malaysia though.
Another positive aspect of moving to Malaysia is that its currency, the ringgit, is ranked among Asia's safest currencies despite its fluctuating value in the past. Your retirement savings are better off here compared to many other countries.
The Malaysian economy is in a state of growth, too, which bodes well for the country in the future.
Malaysia has excellent healthcare and lots of quality hospitals, with some of the best being Gleneagles and Prince Court Medical Center in KL. They are also actively working to improve access to their healthcare, as well as its quality.
Foreigners can also own land in Malaysia on a freehold basis, even if they aren't a resident, unlike in Thailand or the Philippines, with the exception of historic land.
English is widely spoken in Malaysia, especially in larger cities and areas with a sizable expat population.
The quality of life is great in Malaysia overall. Some cons are expensive importation, heavy rain, and some environmental pollution. Pros include cheap living costs, low crime rates, lots of fun outdoor opportunities, great social scenes, and sunny beaches.
South Korea
South Korea is another good option but is by far the most expensive place to retire on this list. It's ranked number three simply because of the high entry barrier.
Korea also has the best healthcare system, though it costs more. Some of the best hospitals are Asan Medical Center, Samsung Medical Center, and Seoul National University Hospital.
South Korea has an investor visa program where you would be required to buy land on Jeju Island, which starts at about KRW500,000,000  (US$450,000).
This visa grants residency for three years and can be renewed as long as you hold the property. Korea is one of the only places to retire in Asia where you can own land under your name.
There is no minimum age, since it's an investment visa rather than retirement, and you can qualify by buying freehold land and houses if you follow government regulations.
Buying real estate in South Korea is very expensive though, especially if you want to buy in major cities like Seoul or Busan, so keep that in mind.
The Korean won is also among the best-performing currencies in the region and has been pretty stable. South Korea has a well-developed economy and industry as well, and they are continuing to grow.
Quality of life is excellent here. The infrastructure is advanced and South Korea's internet network is incredibly fast.
While knowing the Korean language isn't required, learning basic phrases would help you quite a bit. There are also many expats living in South Korea, so chances are you could find friends that speak English.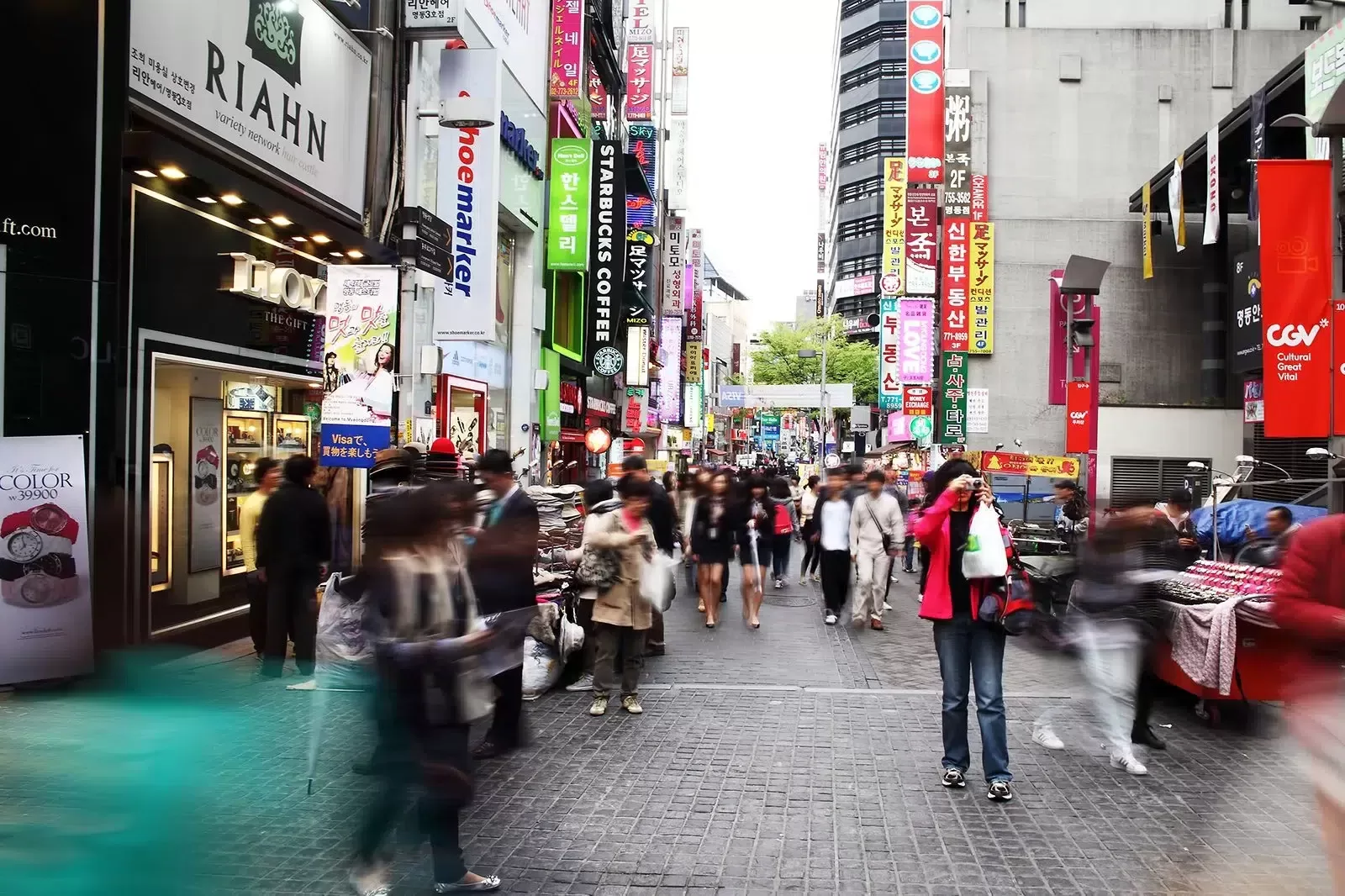 Korea isn't a cheap place to retire in Asia by any means. Still, it undoubtedly has the best living standards compared to anywhere else on this list if cost isn't an issue.
The Philippines
If you want to retire in the Philippines, there is a low cost of living, and it's fairly easy to get a long-term visa.
Retirees in the Philippines must show a pension of at least $1,000 per month (roughly half of Thailand's), and you also must be aged 50 or greater.
As a foreigner, you can own houses and condos in the Philippines on a freehold basis. Real estate is indeed expensive for the locals due to their low income, although remains comparatively cheap for most international property buyers.
There have been an increasing number of expats and retirees moving to the Philippines, so beach home developments are becoming very common.
The Philippine peso is relatively stable and is considered one of the better currencies in Southeast Asia; however, it is not as good as some of the other currencies we've mentioned.
While there are economic issues in the Philippines, including unemployment due to high population, bureaucracy, and limited infrastructure, the nation is growing rapidly.
The Philippines saw its GDP rise by above 7% annually on average over the past decade. Likewise, an ongoing process of urbanization will continue driving up demand in major cities such as Manila.
Medical quality is passable but isn't as good as others on this list, including hospitals in Malaysia or Korea. Retirees should keep that in mind.
A few of the best hospitals in the Philippines include The Medical City, St. Luke's Hospital Philippines Medical Center, and Manila Doctor's Hospital.
Under PhilHealth, the government-owned and subsidized health insurance company in the Philippines, citizens can receive free healthcare too.
Yet besides its lower-end healthcare and extreme weather, the Philippines has a great standard of living.
Kind people, beautiful beaches, an international lifestyle, and affordable costs help the Philippines rank among the best countries to retire in Asia.
Cambodia
Much like the Philippines, Cambodia has a very low cost of living and its economy is growing quickly.
You'll find it easy to get a long-term visa in Cambodia as a retiree, with applicants above age 55 only needing to show "proof to sustain themselves", which is an open-ended and loosely interpreted rule.
And while individual foreigners can't own land, they can own any other type of property legally. This means any condominium or office units.
Cambodia's economy is still booming as well. With an average age of 25, Cambodia's population is increasing and rapidly urbanizing.
These ongoing trends of migration from rural areas into the cities, and young people having children, will help naturally boost real estate values.
Depending on which part of Cambodia you want to live in, tourism is a huge part of the economy, so if you don't speak Khmer, you shouldn't have a problem in the main tourist areas.
In terms of currency, Cambodia is highly dollarized with most banking and major transactions done in terms of US dollars.
Cambodia also has its own currency, riel, which maintains a loose peg of about 4,000 against the greenback.
Hospital quality in Cambodia is decent, but as in the Philippines, isn't as good as other nations on this list. We would recommend it as the best low-cost option, or for those without a pension.
That said, you could find a private clinic or hospital in Cambodia, which usually have superior health care standards.
A few good private hospitals and clinics in Cambodia include the Pasteur Institute, Sovann Polyclinic, and Royal Phnom Penh Hospital.
There are plenty of retirees living in Cambodia, and the quality of life is good. The cost of living is very affordable, it's a great location with access to other areas in Asia, and has a relatively safe environment overall.
A few things retirees in Cambodia should keep mind is the nation's constant humidity and the comparatively lower-end infrastructure compared to places like Singapore or Malaysia.
Skip the Next Western Recession
Learn the best places to invest - and where to avoid - by downloading our free Investment Cheat Sheet.