Hong Kong is one of Asia's most important financial centers. As a gateway between China and the rest of the world, there are dozens of banks in Hong Kong. Naturally, some of them are better than others.
By opening a bank account in Hong Kong, you'll have superior access to global markets. Additionally, you'll benefit from low taxes and all the other factors that make this city an attractive option for those looking to grow their wealth or start a business.
The banking system in Hong Kong is influenced by mainland China. Because of this, Chinese laws and regulations have an impact on how banks operate in this special administrative region.
Plus, many Chinese banks from the mainland have established branches and subsidiaries in Hong Kong. Large companies such as ICBC and Bank of China are crucial parts of the financial sector here.
Opening a bank or brokerage account in Hong Kong is especially a complicated process if you're foreign and/or non-resident. It requires proper documentation, paperwork, and having proof of residency.
Thus, it's crucial to know what exactly you'll need before getting started in Hong Kong.
Without further ado, here's our list of Hong Kong's top 10 banks. They aren't in any particular order, and the best bank to open an account will depend on your own personal circumstances.
HSBC
The Hong Kong and Shanghai Banking Corporation, far more commonly known as HSBC, was founded in 1865 and has been a major player in the global economy for over 150 years.
HSBC operates in more than 60 different markets, and because of its sheer size, can offer unique services to expats or anyone who lives between different countries.
For example, if you have multiple HSBC accounts around the world, you're able to connect them with each other. This gives you access to seamless international transfers, combined statements, and other features.
Such types of services make life easier, especially if you're an expat in Hong Kong. Smaller banks without an international presence aren't able to replicate them either. Because of this, HSBC is worth considering as a "global bank".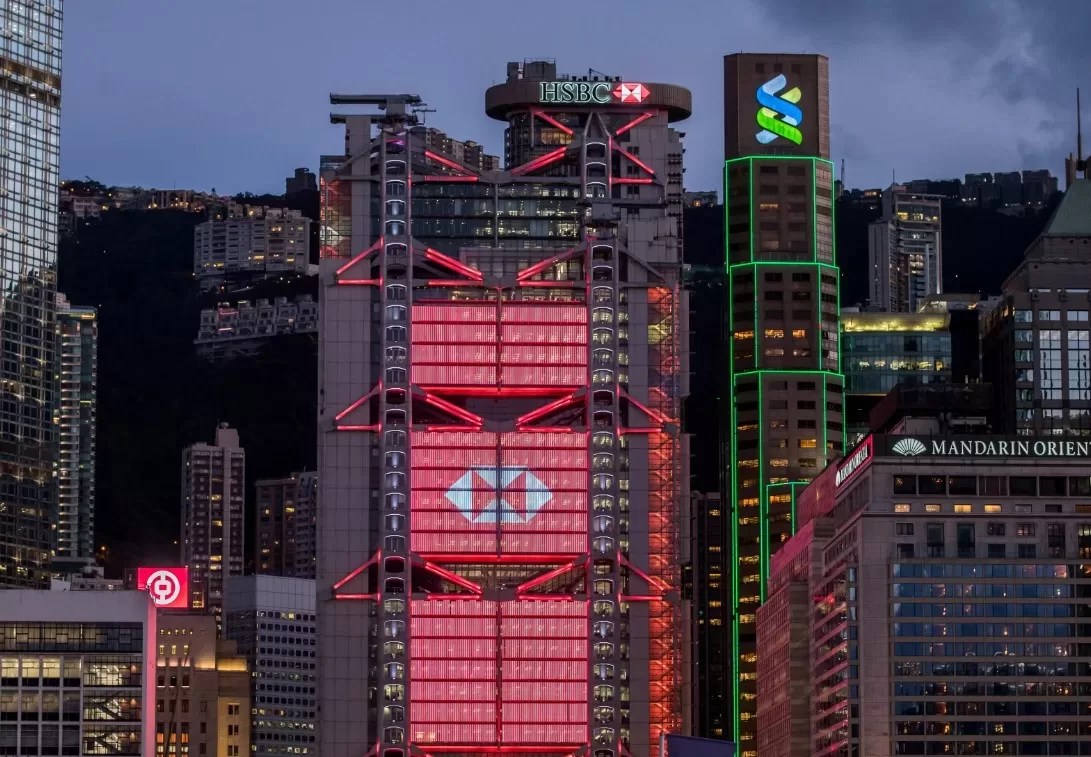 With 40 million customers worldwide, HSBC is a massive bank. It ranks as Hong Kong's largest in terms of assets.
Bank of China
Bank of China (Hong Kong) is one of several global banks on our list. You'll find branches of BOC everywhere from the Netherlands to Cambodia – not just within greater China.
Founded back in 1917, they're among the world's largest financial institutions in terms of total assets. The US$3 trillion on BOC's balance sheet puts them second only to ICBC, which is also on this list.
Compared to other banks from mainland China that operate in Hong Kong, BOC is notably less difficult to open an account with as a non-resident. It's worth looking at their "Enrich Banking" tier which has a minimum deposit of a few hundred thousand HKD.
BOC offers its customers credit cards, loans, investments, and all the other typical services you'd expect at a large bank. Consider them if you're a citizen of China or are actively doing business on the mainland.
Hang Seng Bank
Founded in 1933, Hang Seng Bank is one of the largest banks in Hong Kong. It is currently ranked as the fourth-largest bank by assets in Hong Kong and provides a wide range of services to both locals and foreigners.
Hang Seng Bank's offers personal banking services such as deposits, credit cards, loans, and insurance products. Corporate banking services include cash management, trade finance, and capital markets solutions.
You won't find any Hang Seng Bank branches far outside of Hong Kong and they aren't a truly global institution. With that said, opening an account here is a solid option if you're looking for medium-sized bank with local roots in the city.
Standard Chartered Bank
Standard Chartered Bank in Hong Kong is a leading international bank that has provided service in Hong Kong for over 150 years.
Founded in 1859 as a branch of The Chartered Bank of India, Australia and China, it was locally incorporated in 2004. It's one of the world's oldest continuously operating banks and among the top 10 banks in Hong Kong.
Standard Chartered Bank offers a variety of services to both locals and foreigners. Recently, they've shifted focus to their private banking division for UHNWIs and families
The bank has a strong presence across Asia Pacific with branches located in major cities including Singapore, Shanghai, Beijing and Tokyo.
DBS Bank
Singaporean-based DBS was founded in 1968 and quickly grew to become Southeast Asia's largest bank. Additionally, it's one of the world's top 10 banks in terms of market cap.
DBS in Hong Kong offers a variety of products to both its local and foreign customers, including deposit accounts, credit cards, investment banking, insurance and more.
Generally considered as Asia's safest bank, Global Finance's annual review has given them the #1 spot every single year for well-over a decade. DBS is about as solvent as of a bank as you'll possibly get.
Because of this, opening an account at DBS (Hong Kong) is a great option if you're seeking regional connectivity and safety.
OCBC Wing Hang
Yet another Singaporean bank that operates in Hong Kong, OCBC is likewise a top choice for anyone who does business or lives between the two cities.
Singapore's banks are known for their safety and typically backed by substantial capital reserves. OCBC isn't any exception.
Between OCBC and DBS, it's banking at a familiar branch is simple if you're a Singaporean citizen who is living in Hong Kong.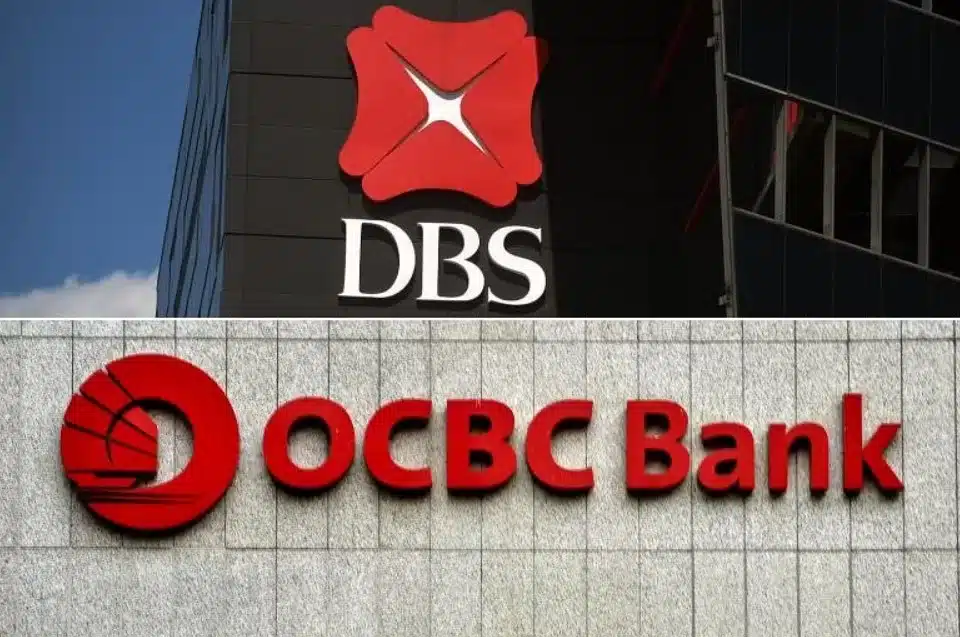 A main difference between OCBC and DBS? They operate in different countries. For example, OCBC is the only one with full services in Malaysia. Meanwhile, DBS has branches in India.
Bank of East Asia
Bank of East Asia (BEA) is a Hong Kong-based bank founded in 1918. It is one of the largest banks in the country and ranks among the top 10 in terms of assets.
BEA provides services to both locals and foreigners, including retail banking, corporate banking, investment banking, wealth management, insurance services and more. It also has an extensive network of branches and ATMs across Hong Kong.
The bank is committed to providing quality services to its customers while keeping up with new technologies for improved customer experience.
Compared to the other mid-size banks on our list, BEA does have a regional presence. You'll find their branches in Malaysia, Singapore, and the UK in addition to the Greater China region.
Nanyang Commercial Bank
As Hong Kong's eighth largest bank in terms of total assets, Nanyang Commercial Bank also takes the eighth spot on our list.
Nanyang Commercial Bank is a local company. They don't have any branches outside of greater China and aren't a global bank on the same scale as HSBC or DBS, for example.
While you're more likely to get a private experience here compared to a multinational behemoth, their coverage is somewhat limited with about 40 branches.
Perhaps consider an account at Nanyang Commercial Bank if you're running a business in Hong Kong and want a personalized experience compared to larger banks.
ICBC
With over 150 million customers and US$4 trillion worth of assets, ICBC is the largest bank in the world by several measures.
In Hong Kong specifically, you'll find about 50 branches of ICBC. Each of them offer services to individuals and companies alike.
Banking with the world's biggest financial institution does have its perks. You'll find thousands of ICBC branches spanning all corners of the globe.
It may be worth opening an account here if you're doing business in mainland China or Macau. Nonetheless, you'll likely have a "corporate experience" here and might find them less flexible when compared to the global banks from Singapore or elsewhere.
Citibank
Based in the US, Citibank has one of the largest international presences of any bank in the world. They have 2,500+ branches that span sixteen different countries.
Similar to the other global banks on this list, including HSBC and DBS, you're able to link accounts from different countries together for easier access.
Citi has reduced its regional presence over the past few years, in particular selling off its units in Thailand, Vietnam, and elsewhere in the ASEAN region. Regardless, they retain a major interest in Hong Kong and aren't leaving anytime soon.
We wouldn't suggest Citibank for the average customer in Hong Kong. Still, if you're a US citizen/resident or have Citibank accounts elsewhere in the world, getting an account here might be a good idea.