Last updated October 9th, 2023.
Across the global media, stories about the Philippines typically revolve around its brutal drug war. So, if you've never visited the Philippines, you might be thinking, "why would I ever want a condo in Manila?"
While the country does have a bad reputation, Manila real estate is a rather sound investment. The Philippines is a beautiful country with a rich culture and heritage, and it's one of Southeast Asia's fastest-growing economies.
Investing in Manila property is a bet on demographic trends. The Philippines has a young and quickly-growing population of skilled, English-speaking workers. Nonetheless, and despite its rapid urbanization rate combined with a growing middle class, real estate prices remain low.
This rare combination attracts international investment, and many multinational corporations have offices in the country.
Additionally, and despite its faults, the Philippine government welcomes foreign investors with open arms. Foreigners can own real estate, buy stocks, and start companies here with relative ease.
That gives the Philippines a major edge against its more closed-off neighbors in emerging Asia, including Myanmar and Laos which make things more difficult on foreigners.
Due to such positive trends, Manila's real estate market is booming. Property prices have been soaring in the past few years – yet values are still rather cheap when compared with the rest of Southeast Asia.
Given the country's low costs, high rental yields, and strong appreciation potential, it's arguably a prime time to invest in Philippines real estate. Buying a condo in Manila is a great way to get started.
As you read below, remember that this guide focuses on condos – not houses or commercial real estate. You can consult our guide on Philippines property for more about those kinds of investments.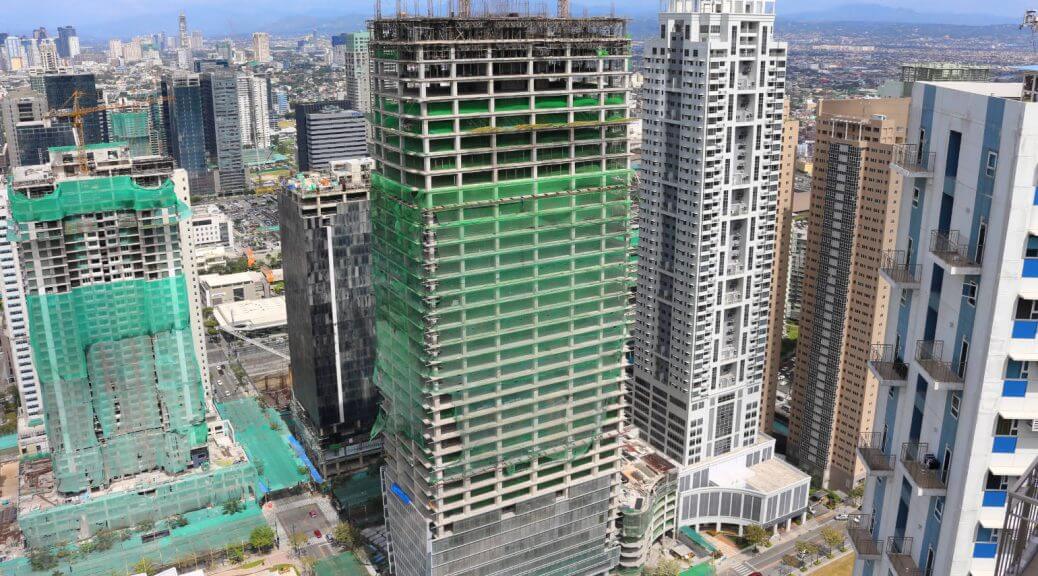 You can easily buy a condo as a foreigner in the Philippines. It gets more complicated if you'd like to own land or a house though.
Foreign Property Ownership in the Philippines
In the Philippines, foreigners can own various types of property, including condos and houses.
However, foreigners cannot own land. For instance, if you buy a house on the beach in Cebu, you will need to lease the land that the house sits on. These leases typically last for up to 50 years, and you can extend them for another 25 years.
Foreigners can technically own land through a Philippine corporation, but that buying method requires proper structuring and different share classifications. Land-holding companies must have 60% local ownership, and you'll need a lawyer to properly incorporate such a business.
Fortunately, condo buyers do not need to worry about these restrictions. The only law that you must be aware of is a 40% limit on foreign-owned units in a building.
So while you can easily own a condominium in Manila outright, your search will be restricted to buildings that haven't yet reached their limit on foreign ownership.
How Much Does a Manila Condo Cost?
Although Manila is growing rapidly, its real estate prices remain among the cheapest in the world. An average condo in central Manila will cost roughly $2,600 per square meter.
Naturally, condo prices vary among neighborhoods. If you want to buy property in Makati, Manila's financial hub, you should plan to spend more than someone who's looking on the outskirts of the city.
Even in the heart of Makati, however, you'll still find condos that seem like a steal. The mean price for a unit in Makati is below $300,000, and you can find smaller ones for only $100,000.
These numbers drop substantially if you leave the city center. A large two-bedroom in Quezon City can cost only $80,000.
While Manila properties are inexpensive now, prices are rapidly increasing, making for a great investment. Three-bedroom condos in both Makati and Bonifacio Global City appreciated by over 15% at the end of 2018.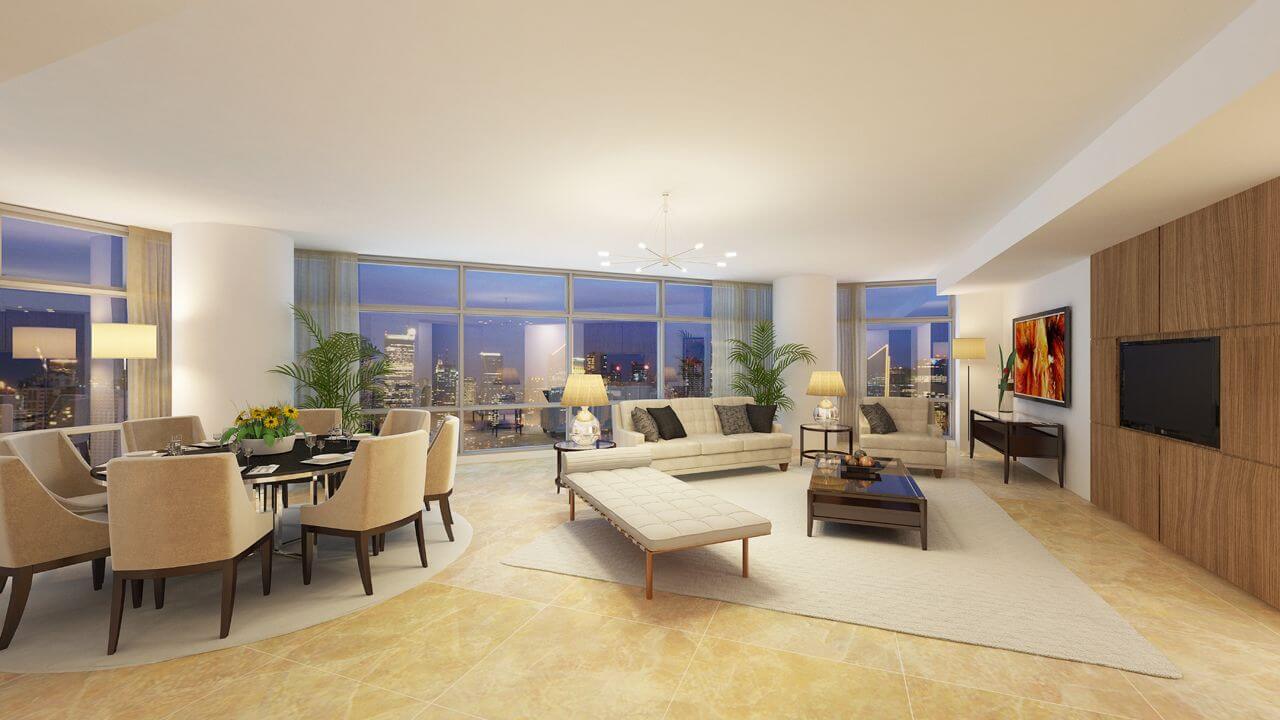 In Manila, you can buy practically any type of condo imaginable – and in any price range. Whether you're looking for a small $50,000 studio or a multimillion dollar penthouse, you can probably find it. 
Neighborhoods in Manila
Metro Manila consists of a collection of different cities. Manila proper is densely populated and filled with historical sites, but condominiums are few and far between.
Therefore, condo buyers might consider looking outside of the city center to business districts and suburbs like Makati and Quezon City. Businesses, expats, and upper-class Filipinos tend to favor these areas, making them all top neighborhoods in Manila to invest.
Makati
If you wish to live in an upscale area in the heart of the city, look no further than Makati.
Makati is Manila's financial and business hub, hosting more international companies than anywhere else in the country. Its convenient location and high-end lifestyle attract both expats and upper-class locals.
The area is, however, far more expensive than other parts of Metro Manila. A luxury condo will often sell for roughly $5,000 per square meter – nearly twice the city average.
Despite Makati's seemingly high prices, you can still find excellent properties for well under $500,000. Comparable units in other Asian CBD's might cost double, triple, or even quadruple what you'll pay in Manila.
You should also keep in mind that Manila real estate values are on the rise lately – especially in sought-after locations. Some property owners in Makati have seen double-digit appreciation in just barely the past few years.
Quezon City
If you want to escape Makati's relative hustle and bustle, then consider purchasing a condo in Quezon City.
This suburb in north Manila attracts residents with a combination of value and convenience. A condo here will typically cost half as much as a similar property in the city, and many areas are well-developed.
You can find a massive two-bedroom unit here for under $100,000.
It's also rather easy to get to the city center from Quezon City. If you live on Commonwealth Avenue, for instance, you can follow your street into downtown Manila.
Quezon also has a great selection of developments to choose from. Eastwood City and similar communities offer many condo options, retail businesses, and even IT parks within walking distance.
Bonifacio Global City
Bonifacio Global City (BGC) is located in Taguig, an up-and-coming district along the coast.
Two of the Philippines' largest developers, Ayala Land and Evergreen Holdings, master-planned BGC as a well-developed area to attract international businesses. Unlike other parts of Taguig, BGC does not suffer from flooding and other infrastructural headaches.
BGC's high-quality developments attract businesses, locals, and expats alike, and you'll find plenty of shops, restaurants, and entertainment within walking distance. However, like Makati, prices here are rising rapidly, so you should invest soon.
Property Taxes and Fees
Taxation is a major drawback of investing in Manila real estate – especially if you don't plan to become a resident.
First, the Philippines requires buyers and sellers to pay a transfer tax of 6% of the property's market value. This fee is normally split between the two parties.
Once you make your purchase, you must then pay an annual property tax based on the appraised value of your condo. If you're located within Metro Manila, you will only pay up to 1%, but you may pay up to 2% outside of the city.
Property taxes aren't particularly high. Yet if you plan to rent your condo, expect to pay much more. Your rental income is subject to income tax which is 32% if you make more than $10,000 per year.
If you're a Philippines resident, you can deduct expenses such as maintenance to substantially reduce your taxes. Non-residents pay a lower rate of 25%, but they can't utilize tax allowances.
Property Developers and Agents
Philippines real estate is a solid investment, yet the country does have issues with corruption. Therefore, you should take care to choose reputable agents and developers.
Many people use real estate agents in the Philippines. Foreign buyers can benefit from their inside knowledge of Manila's real estate market, but they often charge high commission fees.
Rates can vary between 2-5% depending on the property's total value, with sales on expensive  condos and homes charged a lower rate.
If you choose to forego a real estate agent, you can use websites like Lamudi to find your ideal condo. However, you should select an established developer if you go it alone.
Smaller firms often have issues like delays, so you should choose one that is well-established. Ideally, the developer you buy from should be listed on the Philippine stock exchange with at least 10 completed projects. You should also research its reputation before making a decision.
Major firms such as SM Land and Megaworld are usually reliable, and Manila also has several hotel branded condos like the Westin Residences. Generally, you should buy a condo in Manila that's backed by the reputation of one of these larger companies.
Skip the Next Western Recession
Learn the best places to invest - and where to avoid - by downloading our free Investment Cheat Sheet.