Last updated August 14th, 2023.
With old age (hopefully!) brings peaceful years of traveling the world. But the best places to retire probably aren't in your home country.
Selecting which country to retire abroad isn't always easy. Thankfully, expats have tons of information available online to make an informed choice so they won't regret their decision later.
According to International Living's annual Global Retirement Index, the top criteria retirees base decisions on include ease of buying/renting property, cost of living, infrastructure, and healthcare.
Competing for the best place to retire in Asia are three Southeast Asian countries. Namely Malaysia, Thailand, and the Philippines.
Thailand and Malaysia, among other places, have been on the list for many years. The Philippines just recently became a contender though.
East Asian retirees are especially attracted by a warm climate and welcoming environment. Thus Japanese and Koreans, alongside Western retirees, are a major target market for the Philippines.
Manila Aims to Double Number of Retirees by 2025
Recognizing that other places are ahead, authorities are taking steps to ensure the Philippines catches up to them.
Following the footsteps of Thailand and Malaysia, the Philippines is targeting wealthy Asian and Western retirees. They offer ample sunshine, a low cost of living, along with minimum age of just 35 to apply for a retirement visa.
You only need to deposit and maintain about $30,000 in the bank to qualify for a permanent retirement visa in the Philippines.
The majority of retirees in the Philippines come from East Asian countries such as China, Japan, Korea, and Taiwan. Most of them aim to find a better location to live on their pensions.
While the population of retirees in the Philippines is small today, it's growing rapidly with numbers expected to double in under five years.
Barely over 50,000 foreigners are enrolled in the national retirement plan right now – less than a tenth of a percent of the total population.
Numbers are rising quickly though. The Philippine Retirement Authority (PRA) wants to expand its workforce and double the number of foreign retirees by 2025.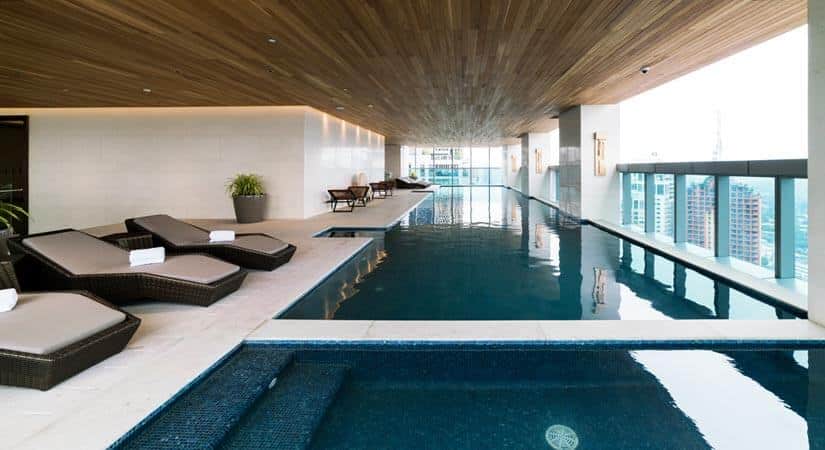 You won't find a penthouse sold anywhere in the world at a "cheap" price. With that said, buying a luxury condo in the Philippine capital of Manila costs roughly 10% of New York's or Hong Kong's values.
Retirees Benefit from a Philippine Economic Boom
One of the main reasons people retire overseas in the first place is because of lower housing and medical costs. Quite frankly, emerging economies are just cheaper.
This means a nation popular with foreign retirees enjoys an influx of people with more spending power than the average local. Such a trend will logically benefit the Philippine economy – some sectors more than others.
Two industries that benefit immensely from more retirees are the healthcare and real estate sectors. Large providers of healthcare in the Philippines are upgrading facilities and training employees to capture a rising market of East Asian retirees.
Property developers in the Philippines are getting in on the business too. Projects are often on peaceful beachfront and have amenities familiar to foreign retirees from East Asia such as Japanese toilets.
A move to build beach homes that meet expat standards directly corresponds to retirees' desire for a slower life.
Is a Philippine Retirement Right for You?
The Philippines will continue climbing the ranks of the best place to retire in Asia because of its rapid economic development. Progress will improve the quality of life for not just foreigners retiring in the Philippines, but also among locals.
Not everything is 100% positive. For example, medical care in the Philippines lags behind Thailand's standards. Likewise, accessibility and infrastructure quality for disabled people are sub-optimal, to say the least.
Great strides are being made though. The Philippines might currently not be Asia's best place to retire for many people. However, they're moving up the ranks faster than any of their neighbors.
Consider retiring in the Philippines if living somewhere affordable yet "up-and-coming" is important to you.
A low retirement age of just 35 along with plentiful business opportunities also makes retiring in the Philippines a solid choice if you want to either retire early or continue working part-time.
Skip the Next Western Recession
Learn the best places to invest - and where to avoid - by downloading our free Investment Cheat Sheet.