Cambodia, with its strong appreciation potential and high rental yields exceeding 6%, is arguably the best place to buy real estate in Southeast Asia right now. Property developers in Cambodia meet a truly global standard as well.
Despite the country's troubled past, it hasn't experienced a recession in decades. It's also a hotspot for foreign investment which has helped fuel impressive growth.
Buying property is an excellent way to take advantage of this frontier economy's potential. Cambodian real estate is inexpensive, yet investors can see massive returns thanks to rising property values and high rental yields.
On top of that, Cambodia is extremely investor-friendly. The country's visa process is straightforward and foreigners face few restrictions on property ownership.
Cambodia's abundance of cheap real estate and foreign investment has lured developers to Phnom Penh and beyond. However, as in most frontier markets, these companies' quality can vary tremendously.
Poor quality or inexperienced property developers in Cambodia often create numerous issues for buyers. These include delays, structural problems, and incomplete projects.
The developer you choose can determine whether your property becomes a lucrative investment or a headache. Therefore, you should look for a local firm with a few completed projects under its belt or an international one with an established reputation.
A good property developer anywhere in the world should also have positive reviews from real estate agents, buyers, and renters.
The following companies fit our indepedent criteria as the top ten property developers in Cambodia.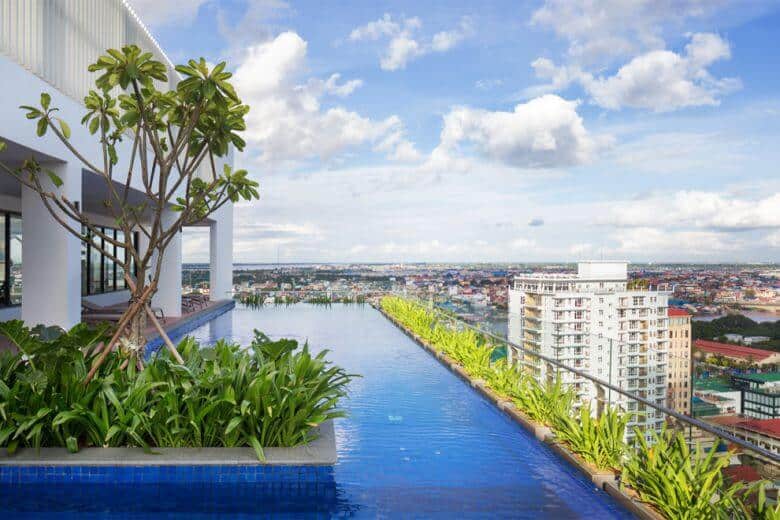 One of Cambodia's first luxury condo developments, Embassy Residences, was built by UrbanLand.
UrbanLand
UrbanLand Asia is one of Cambodia's leading luxury developers. Hok Kang, a distinguished architect, founded the company in 2013 to build high-end condominiums, offices, and boutique hotels in Phnom Penh.
Since then, UrbanLand has won a variety of awards for its residential and commercial properties.
UrbanLand currently has four completed and two current projects in Cambodia. Two of those completed projects – Embassy Central and Embassy Residences – are primarily residential. The other four projects are commercial, retail, or mixed-use.
The price of an UrbanLand condo reflects the company's focus on luxury development. A unit at Embassy Central typically costs upwards of $200,000. Likewise, a one-bedroom condominium at the Embassy Residences costs $250,000.
Borey Peng Huoth Group
Borey Peng Huoth Group is one of Cambodia's leading developers. Since its founding in 2005, the company has built numerous new developments and sold over 10,000 new homes.
It has also won Best Developer Awards from the Asia Property Awards along with various accolades for individual projects.
The group is best known for its residential properties, including its popular "The Star" brand. However, Borey Peng Huoth also develops and manages many commercial projects, including shopping malls and Polaris Food Street.
The majority of Borey Peng Huoth's residential developments cater to high-end, luxury buyers. At the Star Premier in Phnom Penh, a standalone villa costs upwards of $250,000. Attached townhomes and condos are less expensive at $70,000 to $150,000.
Despite this, Borey Peng Huoth does offer less expensive options like Star Polaris 23, which has won awards for Best Affordable Condo Development. Units at this property generally cost less than $100,000.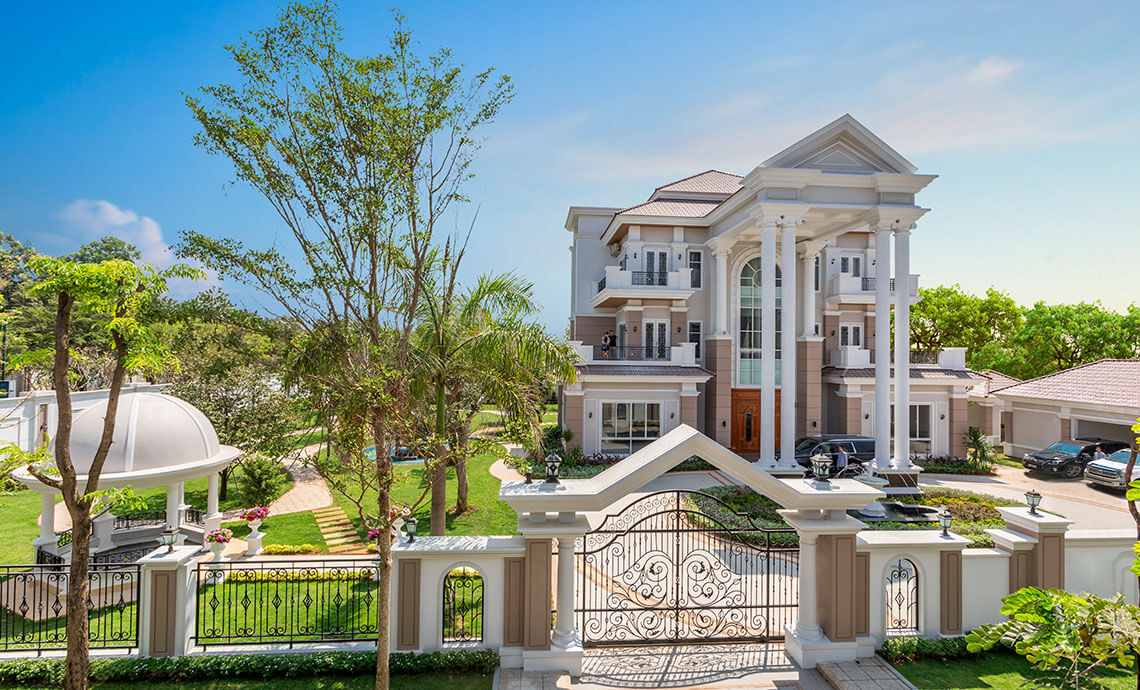 Boreys, houses, townhomes and other types of landed properties in Cambodia are more difficult to buy as a foreigner compared to a condo unit.
Creed Asia (Cambodia)
Creed Asia is a Japanese developer with a strong track record throughout Southeast Asia. Established in 1996, the company has successfully completed projects in nine different countries, including Cambodia, Vietnam, and Malaysia.
It has also won awards for Best Condo Development and Best Architectural Design in the Cambodia Property Awards.
In 2011, Creed Asia entered Cambodia with the intention of bringing Japanese quality to the country's emerging property market.
Today, the firm has three finished properties in Phnom Penh – Bodaiju Residences, Arata Garden Residences, and Borey Maha Sen Sok. These three developments offer choices that range from high-end villas to affordable townhomes.
Bodaiju is Creed's luxury condominium project with units priced from $100,000 to $250,000. The Arata Garden Residences offer a wider selection of townhomes, villas, and shophouses from $85,000 to $500,000.
Creed also offers more affordable options at Borey Maha Sen Sok, which has units for as low as $47,000.
Triple Gem
Triple Gem Assets emerged in 2012 as a private property development company. Today, it is best known for its publicly-funded infrastructure projects.
Since its inception, Triple Gem has completed various bridges and railway improvements. It has also renovated parts of the University of Phnom Penh.
Given the firm's focus on public projects, its private residential developments are quite limited. Triple Gem has helped develop four residences – three of them in partnership with Creed Asia.
These partnered projects have earned Triple Gem various accolades from the Cambodia Property Awards.
Satia Apartments is Triple Gem's only independent residential development. This high-rise building offers one, two, and three-bedroom luxury serviced units. The company does not currently have other housing ventures in progress.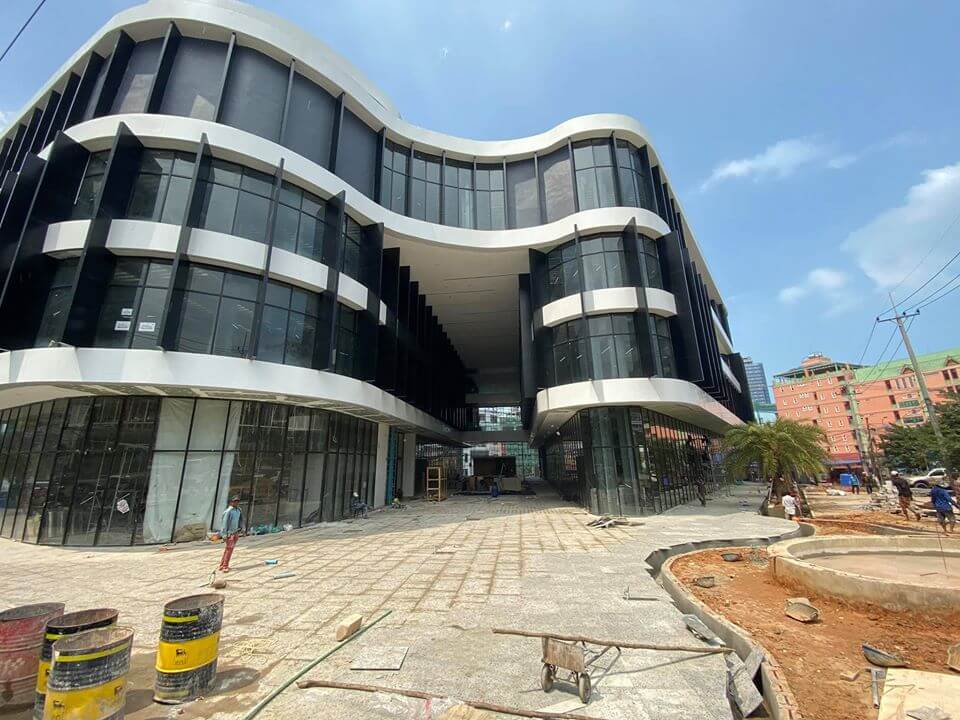 Several of Cambodia's best property developers are also actively involved in retail and commercial projects. Pictured is FURI Times Square, Sihanoukville's first mall.
FURI Corporation
Since its founding in 2012, FURI Corporation has grown to become one of Cambodia's foremost property developers. The company capitalized on the country's explosive real estate market to quickly develop and sell property to eager foreign investors.
In 2016, FURI entered the residential market with Borey Woodland – one of the first planned communities in Phnom Penh. The company has since continued to pursue luxury housing projects throughout the capital city.
In addition to major developments in Phnom Penh, FURI has also expanded into Sihanoukville. It recently opened its Times Square Mall, which was nominated for Best Retail Architectural Design at the Cambodia Property Awards.
Like other major real estate companies, FURI primarily sells luxury units. Villas at Borey Woodland in Phnom Penh cost between $190,000 and $380,000. Likewise, units at the Peak sell for upwards of $200,000.
Prince Real Estate Group
Prince Real Estate Group emerged in 2015 with a mission of "building a better life" throughout Cambodia. Today, this young company has completed three major projects with many more underway.
This firm is best known for its massive high-rise buildings in Phnom Penh. Prince Central Plaza and Prince Modern Plaza are mixed-use skyscrapers located in the heart of the city.
In addition to its properties in Phnom Penh, Prince has started many major developments in Sihanoukville.
Condos developed by Prince Real Estate vary in price depending on location and unit size. Units at Prince Central Plaza, for instance, often cost less than $100,000. However, at higher-end developments like the new International Plaza, condos are at least $110,000.
Shukaku
Founded in 2001, Shukaku, Inc., is now one of the most prominent names in Cambodian real estate. The company earned its reputation through its development of the Phnom Penh City Center (PPCC).
Additionally, the company's president, Lao Meng Khin, is the chairman of the Cambodian Chamber of Commerce and a senator.
The PPCC is a large-scale city project located in the heart of Phnom Penh. This planned community includes medical, recreational, and educational facilities along with retail, commercial, and residential property.
One of their retail projects, Eden Garden, has won PropertyGuru's Best Retail Development award.
All of Shukaku's residential projects lie within the PPCC. The two complexes – Residence 90 and the Edge – offer buyers luxury villas and apartments in the heart of the PPCC.
Star5 Developers
Star5 Developers emerged in 2015 to quickly become one of the top developers in Phnom Penh. In five years, the company has already completed two large-scale developments along with some smaller projects.
Though Star5 is young, it appears to be on track to become an industry leader in less than a decade. This small company primarily builds residential complexes, including condos, villas, and townhomes.
Its two largest completed projects are Skyland and Starland – two pre-planned communities located on the outskirts of Phnom Penh. Both primarily consist of various housing options along with amenities, retail shops, and commercial spaces.
Star5 offers a variety of units that range from luxurious to affordable. At Skyland, a one-bedroom condo typically costs less than $50,000 while a luxury villa sells for upwards of $250,000.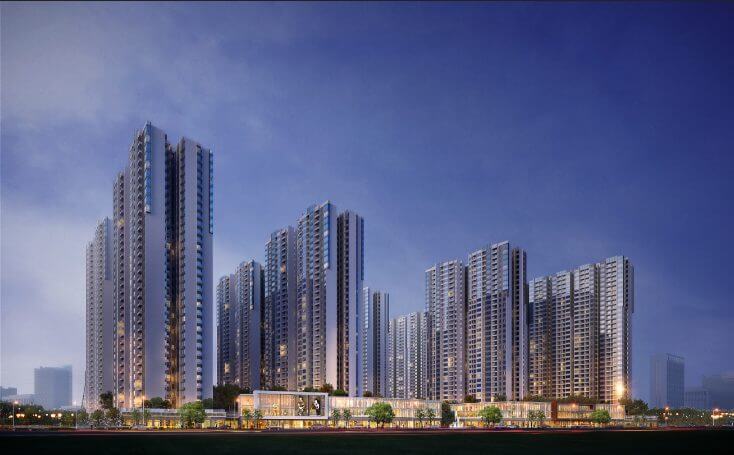 R&F City is now under construction near Phnom Penh's north riverside. It'll rank as Cambodia's largest condominium development after its completion in 2022.
MCC Land
MCC Land is a Singaporean company that entered the Cambodian market in 2014. In its home market of Singapore, the firm is best known for its luxury housing developments.
Currently, this developer has completed one condo project in Phnom Penh called Sky Villa. These high-rise towers offer large, high-end condos along with amenities that include exclusive lounges and concierge services.
Sky Villa's expansive floor plans and emphasis on luxury lifestyle make it one of Phnom Penh's priciest new developments. Priced at $2,500 per square meter, a Sky Villa condo can easily cost over $1 million.
MCC Land is also involved in the construction of a resort community on the Cambodian coast, Dara Sakor. This planned city is located across from Sihanoukville on the Bay of Kompong Som.
To construct Dara Sakor, MCC Land has partnered with various Cambodian, Chinese, and Singaporean condo developers. 
R&F Cambodia
R&F is a well-known Chinese company that specializes in high-quality residential developments. In China alone, it has completed more than 200 projects and sold over one million homes.
The company currently has a presence in five different countries – China, Cambodia, Malaysia, Australia, and the United Kingdom.
The firm first arrived in Cambodia in 2017 and began work on its flagship project, R&F City, in 2018. Shortly after, it broke ground on a second development, R&F Glory.
R&F City is near completion, and buyers have already begun to purchase condos. R&F Glory is scheduled to be finished by 2022.
Currently, R&F City is selling one- to three-bedroom units for $2,500 per square meter. Though the project remains incomplete, R&F's reputation for quality should give buyers confidence in pre-purchasing at R&F City.
Skip the Next Western Recession
Learn the best places to invest - and where to avoid - by downloading our free Investment Cheat Sheet.