Last updated June 8th, 2019.
Low-cost airlines have revolutionized the global air travel industry, bringing an end to the days of exorbitant prices and limited travel options.
As the slogan of the world's best budget airline says, AirAsia, "Now everyone can fly". It appears like that slogan is true since affordable air travel is finally available to the masses in developing Asia.
Before we explore how budget airlines will dominate their market, a short explanation of what exactly low cost carriers are (and what made them popular throughout Asia) is essential.
How are Asia's Budget Airlines Different?
The main concept differentiating a low-cost model from other airline companies is a reduction of services, and therefore prices.
Low-cost airlines give precisely that. Such businesses realize that most passengers just want to fly from one place to another with no special amenities.
That doesn't mean low-cost airlines do not offer the same services their competitors do. They merely don't include anything except a seat on the airplane if you pay the basic, default price.
For example, if the passenger wants a meal, they can order it at a surcharge. A few airlines like AirAsia have gone as far as making the luggage fee optional. Its default fare provides only 7kg (15 pounds) worth of carry-on.
This concept is proven to be sound, as evidenced by the popularity and dominance of low-cost carriers across the world. More than half of all airline seats sold in Southeast Asia are on a low-cost carrier.
Listed below are three of the region's low-cost airline success stories.
AirAsia
The biggest low-cost airline in Southeast Asia, Malaysia's AirAsia saw quarterly profit increase over 600% since the start of this decade. Meanwhile, its sales jumped by nearly a third. AirAsia is looking to leverage high growth in China's aviation market to empower itself even further.
Vietjet
VietJet is one of the fastest growing low-cost carriers in Asia, owning a 40% share of Vietnam's  total domestic market after just 10 years of operation. It seeks to become a top low-cost airline by adding more than 100 planes to its fleet before the end of 2019.
Scoot
Singapore's Scoot made itself known as one of few low-cost airlines that operates medium and long haul flights with a widebody fleet. This diverges from a more traditional low-cost strategy of using small planes traveling short distances.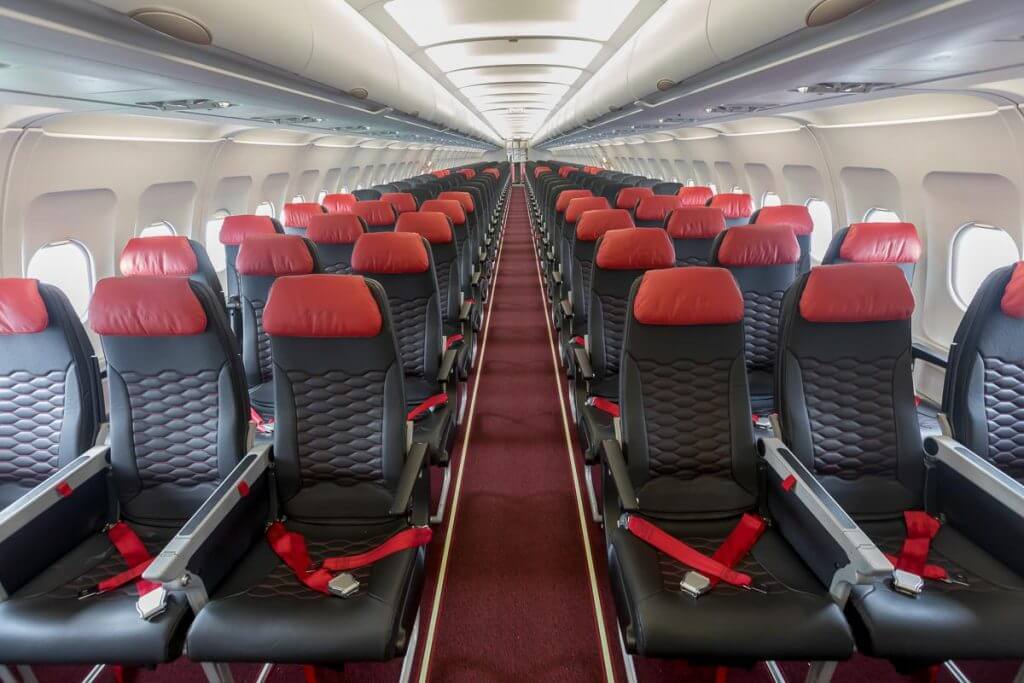 AirAsia planes offer a basic yet functional interior. Food, checked baggage, and other features are purchasable. However, they aren't included by default.
Airline industries across the Asian continent, from China to India, are transforming their strictly regulated business environments into liberalized ones. Of course, this usually involves opening their doors and letting foreign companies expand more aggressively.
Low-cost carriers in Southeast Asia are now especially seeking to outcompete their neighbors and advance their lead with the ASEAN Open Skies Agreement. Airlines in the region generally dominate their home markets under normal circumstances.
The ASEAN Open Skies Agreement came into effect back in 2016, providing better integration of air travel in Southeast Asia. It removes all restrictions which limit the number and routes of flights in the region, giving airlines the ability to launch international flights.
With that said, it's important to note many of the largest Southeast Asian airports have already reached their full capacity. Sometimes even far above their limits.
The maxed out list includes three airports that serve ASEAN's top domestic markets: Thailand's Suvarnabhumi Airport in Bangkok, Philippines' Ninoy Aquino Airport in Manila, and Indonesia's Soekarno-Hatta International Airport in Jakarta.
Unlimited flight capacity from the new agreement will revolutionize air-travel in Asia. However, these benefits may only be limited to routes that include non-maxed out airports. At least until Asia's busiest ones can expand their passenger capacity.
Skip the Next Western Recession
Learn the best places to invest - and where to avoid - by downloading our free Investment Cheat Sheet.