Indonesia is a country in Southeast Asia famed for its natural beauty, but don't let this fool you into thinking it's undeveloped. It's the largest economy in the region and classified as newly industrialized. Indonesia property developers are among Southeast Asia's fastest growing.
In other words, if history is any guide for what happens in such emerging economies, it is poised for great economic growth over the next few decades. As such, it is worth looking into Indonesia's investment opportunities, chief among them real estate.
However,  Indonesia is one of the handful of countries where circumstances force you to buy directly from developers. The reason is that there are legal restrictions for expats being able to purchase and own property.
Consequently, the most straightforward way to invest in Indonesian real estate is via corporations that are well-versed in arranging deals with foreigners. That means that your best bet is to get acquainted with local property developers.
In this article, we will be discussing the top ten Indonesia property developers.
Sinar Mas Land
Headquartered in Tangerang, Sinar Mas Land is among the largest property developers in Indonesia.
It is a subsidiary of Sinar Mas Group, but it is an umbrella corporation containing listed companies Bumi Serpong Damai and Duta Pertiwi, which have a combined market cap of $5bn.
This development fund operates in five countries – Indonesia, Malaysia, China, the UK and Australia – and develops a wide range of real estate, including residential properties, hotels, shopping centers, office buildings and industrial estates.
Among the most interesting projects are its townships, which include projects like BSD City – an urban development project covering 6000 hectares, which is an area half the size of Paris.
Website: https://sinarmasland.com/
SGX Ticker: A26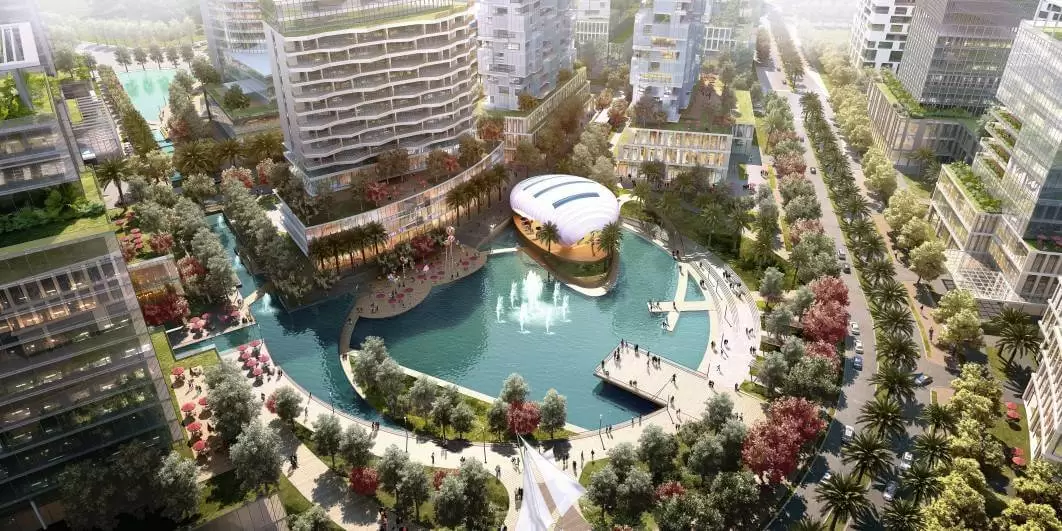 BSD City is among Indonesia's most ambitious projects. The first phase is a joint development between Sinar Mas and Mitsubishi, valued at over US$250 million.
 
Agung Podomoro Group
By some metrics, this is the largest property developer in Indonesia and is headquartered in Jakarta.
Founded in 1969 by Salimin Prawiro Sumarto and Anton Haliman, it tackles all types of buildings from schools, recreation centers, places of worship, hospitals, markets, industrial sites, warehouses and residential housing.
It is one of the few Indonesia property developers that did not have to abandon building projects in the 1997-1998 economic crisis, due to its conservative management strategy. Consequently, it's a property developer that is held in high esteem.
Some of the highlights of its property developments include Podomoro City, which is in the middle of the business district in West Jakarta. It is a 25 hectares superblock with an exclusive shopping mall, 12 apartment towers, 115 shophouses, one office tower, and a five-star hotel.
Website: https://www.agungpodomoro.com/
IDX Ticker: APLN
Lippo Karawaci
Headquartered in Tangerang, Lippo Karawaci is the largest listed property company in Indonesia by total assets and revenue.
Following a merger in 2004, wherein eight property developers merged, the scope of the business expanded to include urban development, large scale integrated developments, retail malls, healthcare, hotels and leisure, as well as a fee-based income portfolio.
It operates Indonesia's premier private hospital group, the only one achieving world-class standards, and is an undisputed retail property industry leader.
Among its most interesting projects, there is the Lippo Village, which is a township 23km west of Jakarta. It has 120 km of internal roads, 250 km of drainage system networks, and the population is about 70,000 with over 200,000 visitors daily.
Website: https://www.lippokarawaci.co.id/
IDX Ticker: LPKR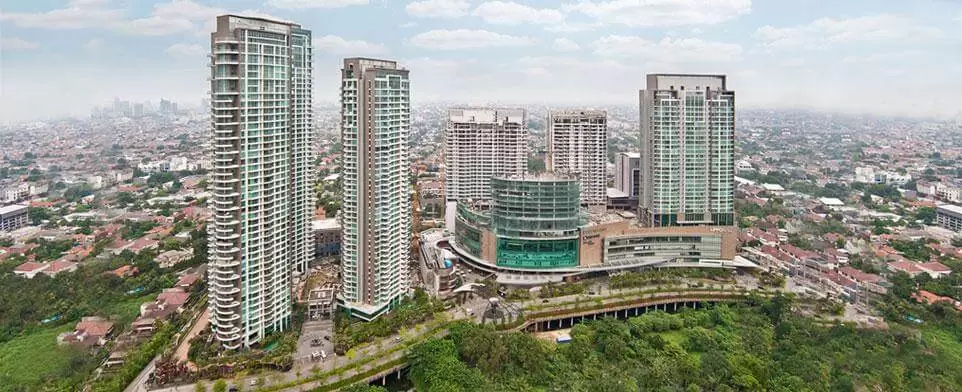 Regarding fully-complete planned cities in Indonesia, Lippo Karawaci is one of the leading Indonesia property developers. Their Lippo Village development was built back in 1993, and is currently being expanded by Millennium Village built adjacently.
Agung Sedayu Group
Headquartered in Jakarta, this property developer is among the major agents within the industry.
Their development holdings include real estate in Jakarta, Bogor, Depok, Tangerang, dan Bekasi comprising townships, superblocks, apartments, office towers, malls,  industrial real estate, hotels, etc.
A recent project the company has been working on is the PIK2 The New Jakarta City, an urban development project near the Soekarno-Hatta International Airport, which will serve as an international business hub for Indonesia.
Website: https://www.agungsedayu.com/en
Ciputra Development
Headquartered in Jakarta, this leading property developer specializes in large-scale residential and commercial property development.
It develops and manages residential and commercial properties in major cities throughout Indonesia. In addition, through business partnerships, it has projects in Vietnam, Cambodia, India and China.
The company is well diversified in its property portfolio, as it operates in different real estate segments, including townships, office buildings, shopping centers, hotels, residential housing, recreational centers, sport facilities, telecommunication infrastructure, and hospitals.
Website: https://www.ciputra.com/en/homepage-en/
IDX stock ticker: CTRA
Tokyu Land Indonesia
A subsidiary of Tokyo-based Tokyu Fudosan Holdings Group, Tokyu Land Indonesia is a comprehensive real estate company with operations in urban development, residential housing, leisure industries, overseas businesses, and more.
Over the last two decades, Tokyu decided to focus on offices and commercial facilities. The Japanese headquartered firm does business in several countries including, of course, Indonesia.
Furthermore, they've also expanded into real estate securitization which has managed to safeguard their revenue even during major economic and social shocks like the financial crisis, as well as the Great East Japan Earthquake of 2011.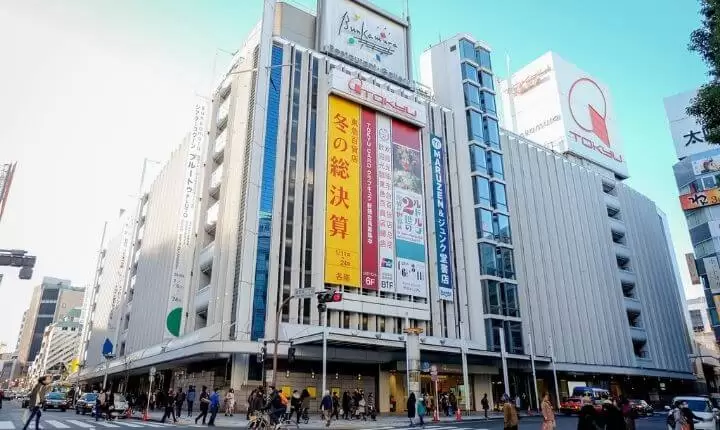 Tokyu is one of Japan's largest department store owners. Pictured above is their flagship property in Tokyo.
In addition, the business operates resort hotels, golf and ski resorts, membership sports clubs, and property rental services.
It has operated in Indonesia since 1975, and since then it has developed 4,500 residential units in the country.
Among its more interesting projects being developed in Indonesia is the Mega kuningan Project, which is a residential and commercial facility, with 482 condominiums. It is scheduled to be finished by 2023.
Website: https://www.tokyu-land.co.jp/english
TYO: 3289
RDTX Group
The RDTX Group is headquartered in Jakarta and it is a top property developer and real estate management company.
Its main holdings comprise commercial properties – which include office buildings and industrial warehouse estates – as well as luxury residential properties.
The most noteworthy property that it has is the RDTX Tower in South Jakarta. It has a total leasable area of 30,085 sqm.
Website: https://rdtxgroup.com/
IDX stock ticker: RDTX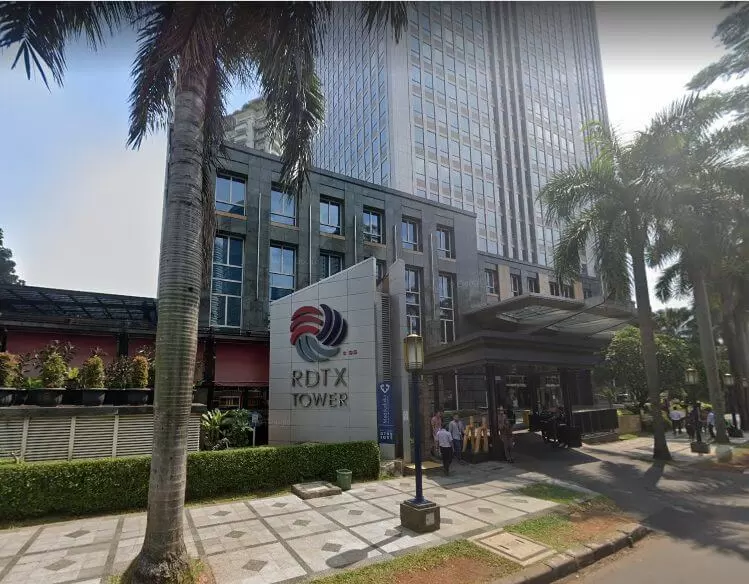 RDTX Tower, a 39-floor office development, is one of the Jakarta skyline's most iconic and recognizable buildings.
PT Pakuwon Jati
This Surabaya-based property developer is a market leader in the superblock concept, which is a large-scale integrated development in malls, offices, condominiums and hotels.
Consequently, It has developed a number of superblocks as well as a township, including the Superblock Tunjungan City, Superblock Kota Kasablanka, Superblock Gandaria City and Pakuwon City.
The company specializes in building malls, residential, offices, hospitalities and superblocks in Surabaya and Jakarta.
Website: https://www.pakuwonjati.com/en
IDX stock ticker: PWON
Duta Anggada Realty
Headquartered in Jakarta, the company began as a real estate developer aimed at the international expatriate market. They afterwards developed a series of prime commercial office and retail investment properties.
Hence, since its inception 33 years ago, it has been used to dealing with foreign investors.
In addition to Duta Anggada's property portfolio, this Indonesian property developer also manages a land bank.
Among their more iconic buildings is the Sinarmas MSIG Tower, which is a 47-story office building located in Jakarta. It has a total gross area of 81,598 square meters, and a parking capacity of 800 cars situated in one of the main thoroughfares in the city.
Website: https://www.dutaanggada.com/
IDX stock ticker: DART
PP Properti
With offices in Jakarta, this state-owned company is an Indonesia property developer that operates through three business units: commercial, residential and hospitality.
Among the more notable properties in its portfolio is the Lagoon Avenue Sungkono shopping mall. This is a shopping centre in Surabaya, which features a natural stylistic aesthetic.
Through this property, it also has business with unique ventures, like Kidzania – an edutainment park, covering 5000 square meters and with two floors.
Website: https://pp-properti.com/
IDX stock ticker: PPPRO
Skip the Next Western Recession
Learn the best places to invest - and where to avoid - by downloading our free Investment Cheat Sheet.