Update for January, 2022: We've finally entered a new decade as 2022 begins. Here's our updated article with the top countries to invest in 2022.
The best countries to invest are always changing. Thailand developed rapidly during the 1990s. Soon afterwards, Vietnam saw its own phase of immense progress in the 2000s.
Both have since slowed down a lot though. Granted, they're still growing quicker than most of the world.
Vietnam and Thailand's economies are rising by around 5% and 3% per year respectively at the moment. Not bad at all, yet far away from their former rates which often exceeded 7%.
Just about every Southeast Asian economy is growing fast. With that said, if you're investing in emerging markets, you should target ones enjoying greater potential than the rest.
Remember the five BRICS nations which asset managers hyped up several years back? Two of them, namely Brazil and Russia, are now facing recession while South Africa just exited one.
That's why you shouldn't paint "emerging markets" with a broad brush. Look at countries on an individual basis and invest in them based solely on their potential. Not their size or ability to fit into an acronym.
We're now heading into a new year after a very eventful 2017. Since the dynamics of the Asia-Pacific region are always changing, here are the three best countries to invest in Asia for 2018. Happy new year!
Malaysia
Malaysian assets are selling at a steep discount, despite a generally strong economy, because of several reasons.
First off, the nation's currency is near its lowest level in decades. Exchanging foreign currency into Malaysian ringgit and buying local assets is a better deal than ever before.
Second, prime real estate in Malaysia is among Asia's least expensive. You can buy a condo in Kuala Lumpur's city center for under $3,000 per square meter – that's even cheaper than less-developed cities like Hanoi or Manila.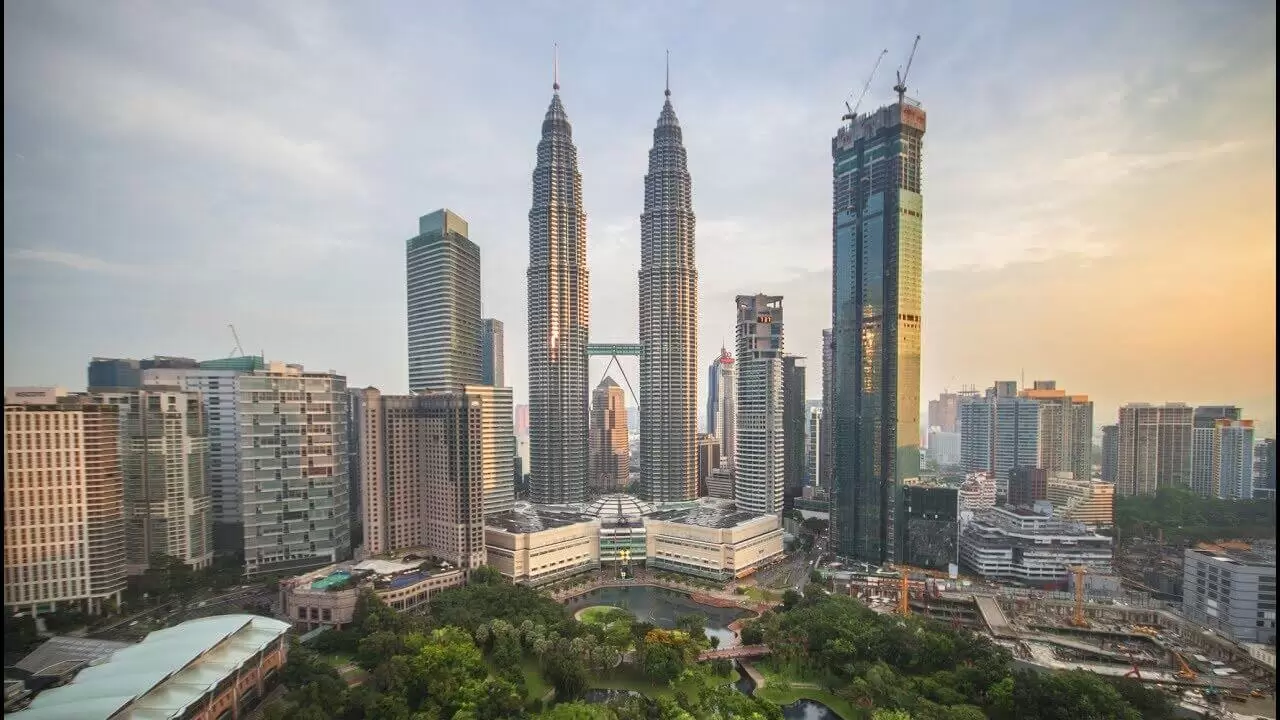 Malaysia is Southeast Asia's third wealthiest nation. Real estate prices are among the lowest in the region though.
Furthermore, Malaysia is the only place in Asia where foreigners can buy land on a freehold basis. Plenty of countries (like the other two on our list) let you own a condo as a foreigner… but not landed houses.
These factors certainly make Malaysia one of the best counties to invest in for 2018. However, the ringgit already started appreciating in value. It probably won't stay at a historically low rate for much longer.
Cambodia
Cambodia is one of Asia's least developed countries but among its fastest growing. This small nation in the heart of Indochina progressed rapidly over the past few decades and is open for business now.
Like some other frontier markets, Cambodia has a record of avoiding recession. They skipped 2008's Financial Crisis, the tech bubble of the early 2000s, along with the Asian Financial Crisis of 1997.
Meanwhile, Cambodia barely slowed down at all. Their economy maintained high GDP growth rates exceeding 7% the whole time.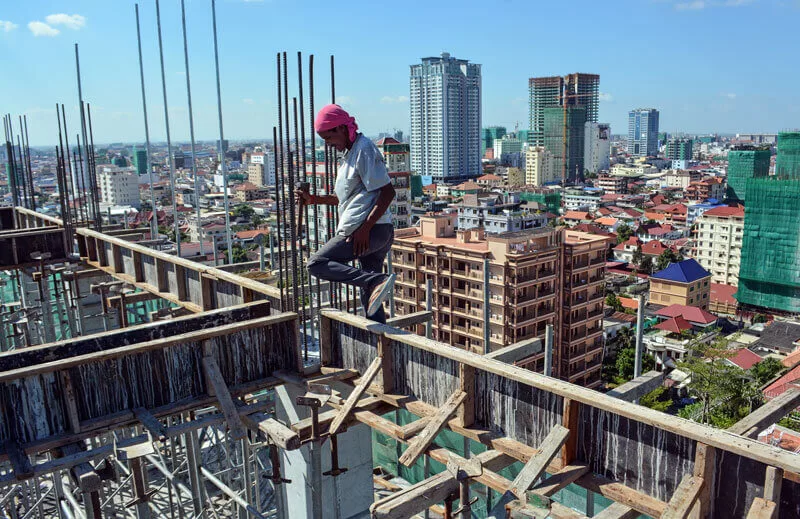 Cambodia's capital of Phnom Penh is developing in a way nobody ever imagined twenty years ago.
The nation's story of progress still continues today. Expats who have lived in Southeast Asia for decades are saying Phnom Penh looks similar to Bangkok during the 1980s.
Every sign from tourist arrival numbers to demographics is showing Cambodia will walk a path similar to its more developed neighbors too.
Chinese investors are building hotels approaching full-occupancy. The Japanese government is financing railways and roads. Groups such as the Asian Development Bank (ADB), World Bank, and IMF predict growth of around 7% until at least 2020.
Better yet, pro-business laws and no foreign ownership restrictions make Cambodia easier to invest in compared to practically anywhere else in Asia.
Philippines
Don't let global press coverage over their drug war fool you: The Philippine economy remains strong.
The Philippines' GDP rose by an impressive 6.9% last year, tying with Cambodia as the fastest growing country in Southeast Asia.
Perhaps more importantly, the Philippines has a perk which few other places do. They boast a large pool of low-cost labor which isn't just skilled and tech-savvy, but also fluent in English.
Tech and outsourcing firms, among countless other businesses, are choosing to expand into the Philippines as a result. Microsoft and Google are among the biggest foreign investors. Of course, regulars like Coca-Cola, P&G, and Nestle are all well-established too.

The Philippines' population will grow rapidly from its current 103 million to almost 150 million before the year 2050.
With that said, property in the Philippines is overvalued compared to elsewhere in Asia. Buying a condo in Manila costs around as much as in Kuala Lumpur or Bangkok. Both are significantly more developed cities.
There's higher potential in starting a company or buying stocks in the Philippines though.
Favorable demographics fueled by a young and educated workforce will inevitably lead toward a large, affluent consumer market.
Meanwhile, low taxes and business-friendly policies will raise corporate profits. The Philippine Stock Exchange, hardly seeing analyst coverage with lots of undiscovered value right now, will benefit alongside other local companies.
Skip the Next Western Recession
Learn the best places to invest - and where to avoid - by downloading our free Investment Cheat Sheet.