Last updated March 13th, 2023.
Buying real estate in the Philippines is generally a solid bet. The nation continues growing rapidly alongside its population of educated, English-speaking professionals.
Indeed, its demographics are some of the best in Asia. Population growth is well-above 1% annually. Likewise, their average age of just 25 years old alongside a steadily-rising urbanization rate bode well for the Philippines' economic future.
Thanks to these factors, foreign property investors are taking a renewed interest in the Philippines and choosing to buy a condo here.
On top of that, real estate in the Philippines is relatively cheap – especially by Southeast Asian standards. It's still possible to buy an entire luxury house at below US$300,000… if you're a local investor, that is.
Foreigners are only able to own freehold condo units in the Philippines though. Land and houses are off-limits if you aren't a citizen. As such, international investors are restricted to buying a condo in the Philippines. 
Regardless of ownership restrictions, foreigners are flocking to the Philippines as a frontier market investment destination. The economy is booming while property values remain inexpensive in many areas.
Because of rising interest in the Philippines, an increasing number of developers are building new projects in the country.
Yet not all property developers are equal. Lower quality companies may present issues like delays and structural problems, which can undermine any investment.
Therefore, when purchasing real estate in the Philippines, choosing the right company to buy from is absolutely key.
What makes a property developer in the Philippines worth buying from? A good one must have a substantial number of successful projects in their history.
Finished projects should also have positive reviews online from tenants, owners, and real estate professionals alike.
Below, you'll find the companies which meet or exceed that criteria to be ranked among the 10 best Philippines property developers.

Ayala Land is the main planner behind what is arguably Manila's most desirable neighborhood, Bonifacio Global City (BGC).
Ayala Land
Ayala Land is one of the Philippines' largest and most established property developers. It's probably the most recognizable company on this list.
The developer has over 150 years of experience in the real estate market. It has also consistently ranked among the Philippines' top brands, winning awards from major organizations like Frost & Sullivan.
Most notably, Ayala was one of the main developers behind Bonifacio Global City. They were an important force which helped turn BGC into one of most desirable neighborhoods in the whole country.
Additionally, Ayala was responsible for developing many areas of Makati, transforming the district into Manila's business and financial hub.
Ayala Land today has a wide variety of real estate projects in its portfolio. These range from resorts and malls to residential developments, which offer buyers plenty of options in terms of pricing.
Buying a condo at Anvaya Cove in Morong costs below $150,000. Meanwhile, a house at the Courtyards would set you back above $400,000.
There's no specific price point when it comes to Ayala, since they've built literally hundreds of different projects within practically every range available.
Megaworld Corporation
Since its founding back in 1994, Megaworld Corporation has successfully completed over 250 different real estate projects in the Philippines.
Like Ayala, Megaworld has finished a variety of residential and commercial developments, including the Forbes Town Center and McKinley Hill. The company primarily operates in Metro Manila, but it also has a presence in both Cebu City and Davao.
Megaworld claims an impressive share of awards and accolades. PropertyGuru Philippines has given out its Best Developer Award to the company on several occasions. Back during its 2017 Philippines Property Awards, they made a record by nominating Megaworld in a whopping 25 categories!
While Megaworld has shifted its focus to large-scale commercial and township developments, it still has many residential offerings.
Condos at the San Antonio Residences in Makati go for less than $100,000. Luxury condos at The Florence Taguig similarly start at just under $150,000.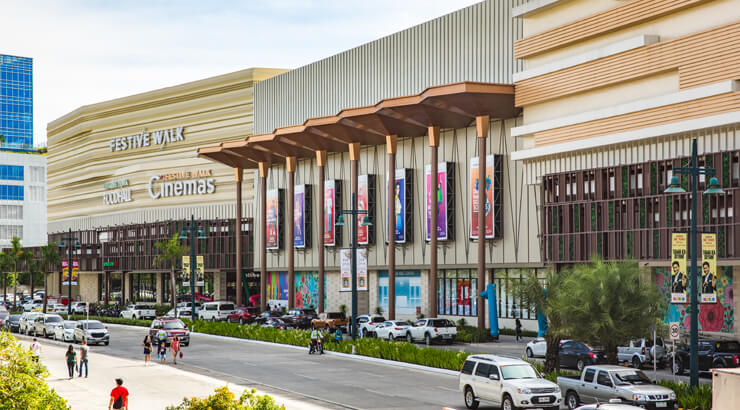 Megaworld is most famous because of its malls. They also build a wide variety of condos, mixed-use projects, and housing developments in the Philippines though.
SM Prime Holdings
In terms of revenue, SM Prime Holdings is one of the largest developers in the Philippines. The company earns more than $400 million annually from its real estate assets, and it continues to grow.
SM Prime's main area of business is building and managing shopping malls both at home and in countries like China. The company also develops and manages offices, convention centers, and hotels.
Its residential development subsidiary, SM Development Corporation, is somewhat less established with just over 20 projects completed. However, given the company's impressive track record in other real estate sectors, it has certainly earned its place on this list.
SM Prime only recently ventured into the residential sphere, and thus its options are fewer than competitors. They've primarily built mid to high-rise condo buildings so far, but recently started working on large housing projects aimed at a wider demographic.
Filinvest Land
Filinvest Land is one of the Philippines' most established developers. Its parent company, Filinvest Development Corporation, emerged in 1955. Since then, it has built a variety of commercial, residential, and leisure properties throughout the Philippines.
Like others on this list, the company is also financially sound. They're consistently profitable, and have plenty of new projects in the works, including Studio City and several others.
Filinvest is best known for its budget-friendly developments such as Alta Vida, a community in San Rafael. You'll find rather affordable houses which are normally sold at less than $100,000 here.
However, the company recently began expanding into luxury projects targeting foreign investors like Brentville International Community.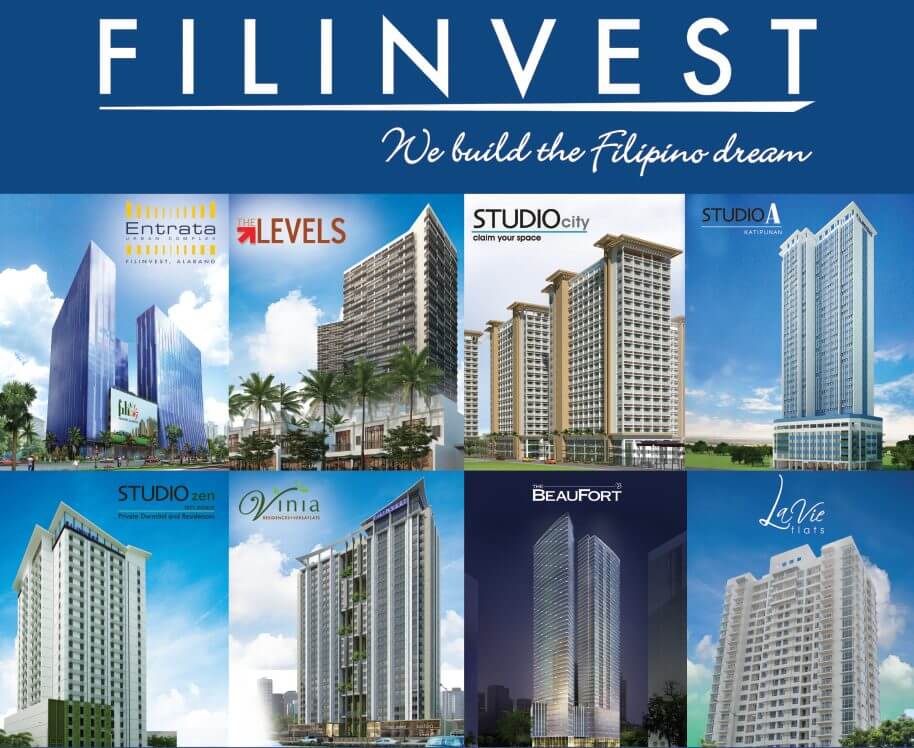 Buying a condo built by Filinvest might be a good choice if you're looking for a budget home in the Philippines. They're among the top Philippine property developers that specializes in economy housing.
Federal Land
As it approaches its 50th anniversary, Federal Land has become one of the best-known property developers in the Philippines. In fact, the company is most famous for its role in building the GT Tower in Makati.
This firm also ranks alongside the most financially well-off developers on this list. On top of its many successful projects, it is a member of GT Capital Holdings and a partner of Metrogroup.
In general, Federal Land's residential properties cater to wealthy Filipinos and foreign investors. They frequently work with international hotels and sell branded residences. Several of its best condo developments include the Grand Hyatt Residences and Marco Polo Residences.
Buying a typical Federal Land unit will cost upwards of $200,000 – especially if you're considering one of its hotel branded projects. They're definitely an expensive developer by local standards.
DMCI Homes
Founded in 1954, DMCI Homes is now one of the largest developers in Metro Manila. The company ranks among the World's Top 1000 Corporations, and ZipMatch lists it as the Philippines' number one developer.
Unlike some of its competitors, DMCI's bread and butter is residential properties. They've finished more than 30 projects across Metro Manila with others in the works.
DMCI has also developed property in other sectors, including hotels and casinos, and is responsible for erecting a few of Makati's most notable landmarks such as the Philippine Stock Exchange Plaza.
On the residential side, DMCI is best known for its affordable condos throughout Metro Manila. Many of the company's units cost well under $100,000. The company has only recently begun to expand into housing and luxury developments.
Robinsons Land Corp.
Buyers looking for reliability should turn to Robinsons Land Corp. Completing over 140 projects since inception in 1980, this developer continues producing excellent work as time goes on.
Currently, their portfolio claims a variety of residential, commercial, and other buildings. Its projects have also won awards for sustainability, interior design, and general quality.
Robinsons' units range from mid-level to luxury. More affordable units often cost under $50,000. By comparison, luxury developments including the Trion Towers, will have options priced higher than $100,000.
Although the company has developed plenty of condo buildings, its focus appears to be shifting toward commercial properties. Currently, Robinsons does not have any new residential projects in progress.
Rockwell Land
Rockwell Land pioneered the "city within a city" concept that defines Manila's real estate landscape today.
In the 1990s, the company developed Rockwell Center – a "mini-city" on the site of a former power plant. This development quickly became popular among foreigners and Filipinos, and it launched a new trend of comprehensive real estate developments.
Today, Rockwell Land is best known for its luxury real estate. Most of its projects are within Metro Manila, but it has a presence in other major cities like Cebu.
As a high-end developer, most of Rockwell's properties are expensive by Philippine standards. A townhome at 205 Santolan costs nearly $500,000.
The company's more affordable options, such as The Grove, still cost above $100,000 per unit. You'll normally pay more in return for a superior project with this developer.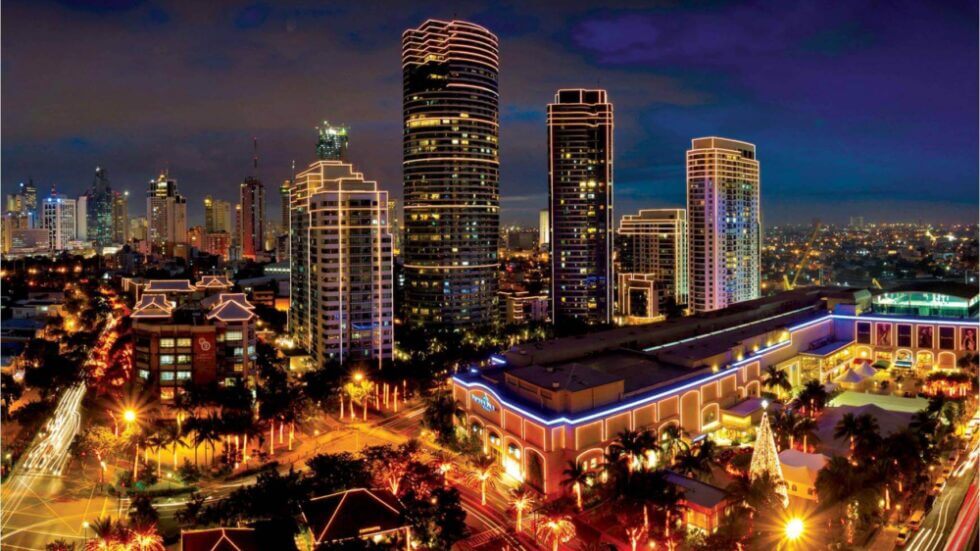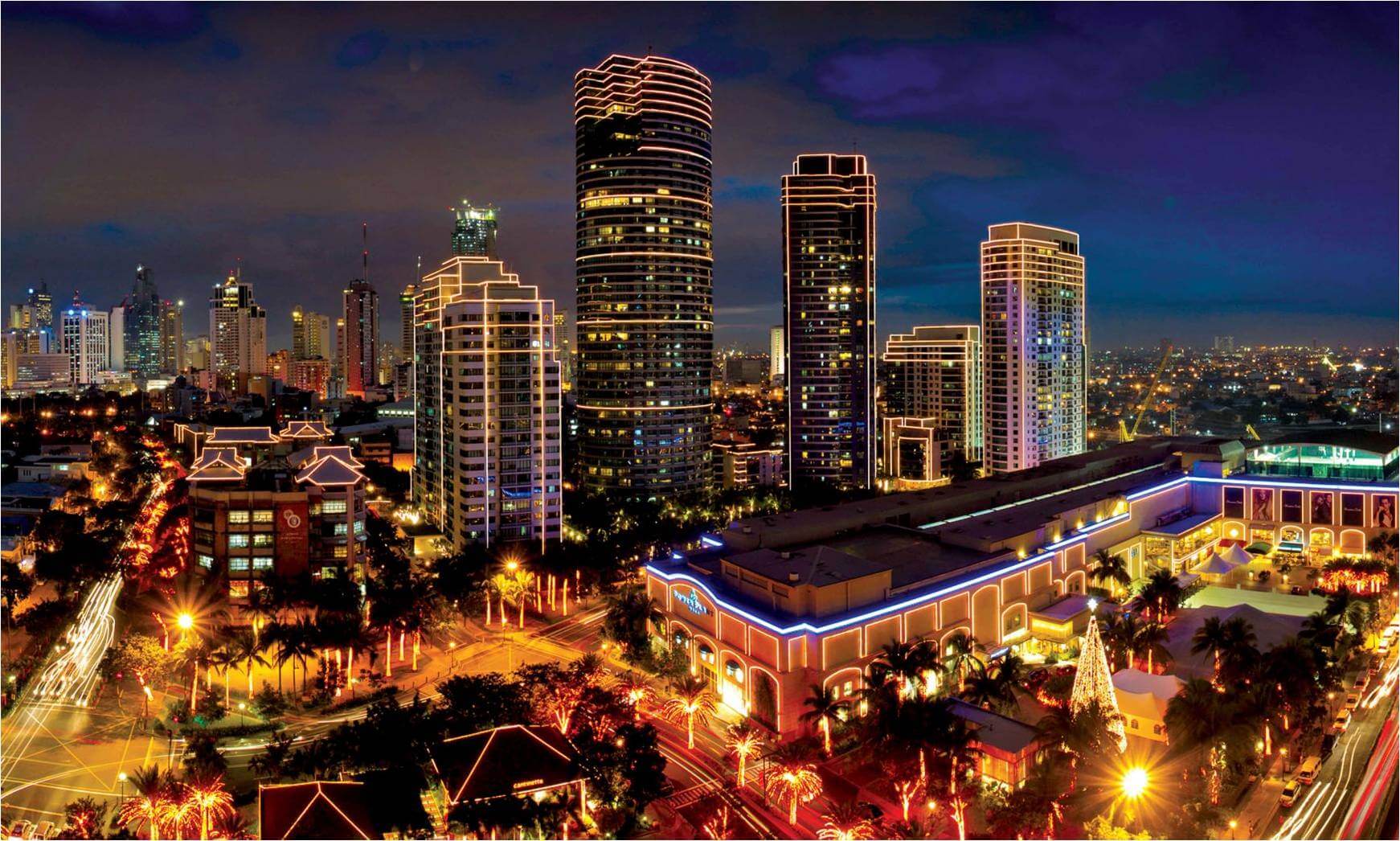 Rockwell Center is one of the Philippines' first mixed-use developments, and still among its most famous landmarks.
Century Properties
Founded in 1986, Century Properties is relatively young compared to others on this list. However, in the past three decades, it has become one of the best Philippine property developers – especially in the residential housing sector.
In fact, during the 2010s, Century's net profit nearly doubled.
The company is headquartered in Manila, and the vast majority of its buildings lie within the city. However, the company has begun to expand to areas such as Batangas.
Although Century Projects has worked on a handful of other projects, they mostly specialize in high-rise condo buildings.
Most these developments are luxury units, which can cost upwards of $100,000. Yet Century does offer some affordable, mid-level housing at Commonwealth and Acqua Private Residences.
Shang Properties
Shang Properties is owned by the prominent Kuok Group – a Singaporean real estate firm behind the Shangri-La hotel chain.
As such, most local Filipinos simply know Shang Properties as the Philippine property developer that brought the Shangri-La brand to their country. 
They're nonetheless one of the top developers of branded condos in the Philippines. Shang Properties shifted its focus from hotels to residential real estate in recent years.
Nowadays, they primarily build high-rise luxury condos in prime locations, keeping in line with the Shangri-La brand.
A standard condo at One Shangri-La Place in Metro Manila will thus cost at least $100,000. Other properties, such as Shang Salcedo Place, have slightly lower prices, but you'll be hard-pressed to find a Shang property for less than $90,000.
Currently, Shang Properties plans to continue expanding into the residential market with an even greater variety of projects on the horizon.
Skip the Next Western Recession
Learn the best places to invest - and where to avoid - by downloading our free Investment Cheat Sheet.