Last updated November 15th, 2018.
With a population of over 4 billion and growing, things happening in Asia will increasingly shape the rest of the world. However, not all countries will benefit equally.
The region's top financial hubs will facilitate the flow of capital as more money is made and invested throughout Asia.
Singapore and Hong Kong are arguably the biggest contenders for the title of Asia's main financial center. The rivalry between them can be intense at times.
It's easy to see why because the two cities have many things in common with each other.
Both are the gateways between the world and their respective region (Singapore for ASEAN, Hong Kong for Mainland China). Both lure an immense amount of foreign direct investment too.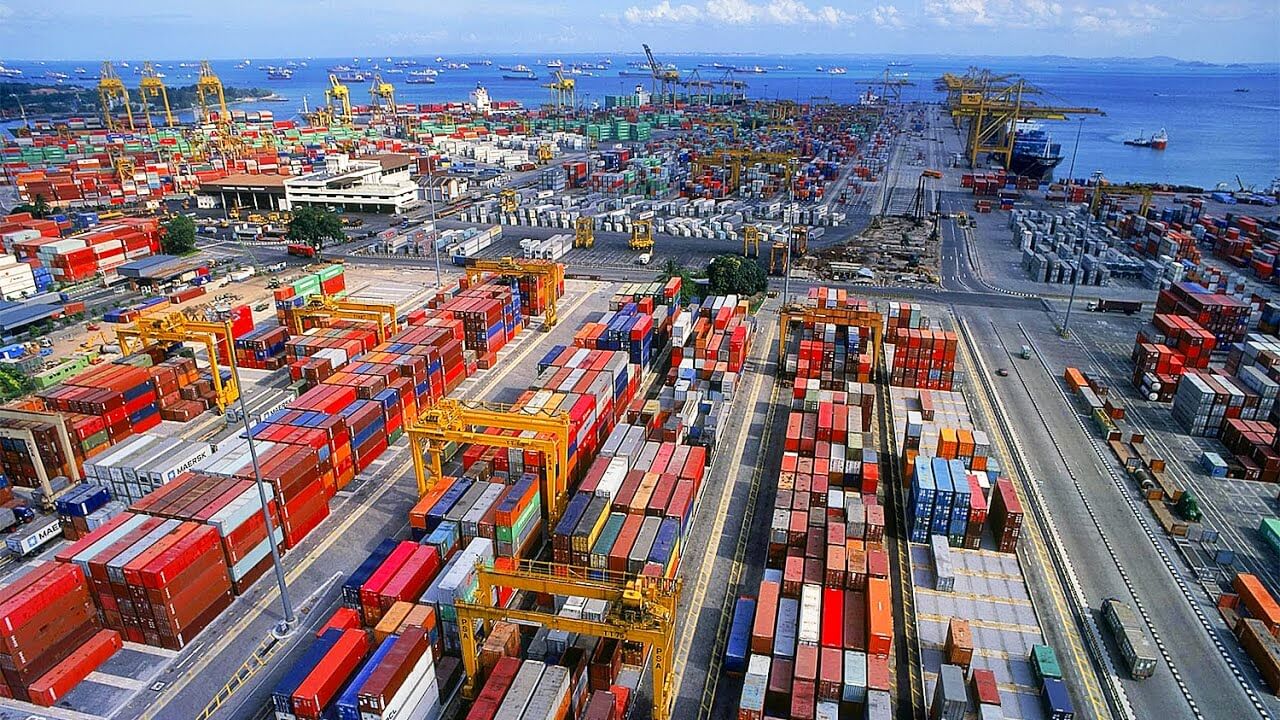 Singapore has the busiest container port in the world by some measures. The Port of Hong Kong held this title not long ago.
Hong Kong and Singapore have done many things right and continuously score near the top of several rankings. Singapore placed first in The World Bank's Ease of Doing Business Index since 2006, while Hong Kong has been in the top four since 2007.
Similarly, and despite their small sizes, each is home to one of the world's top five busiest container ports.
The total value of Singaporean exports is higher than any other country in Southeast Asia. That's despite being the smallest nation by size in the whole region.
Much of Singapore's success is because of re-exporting, along with high value products such as refined petroleum and pharmaceuticals.
Which is Best for Banking and Asset Management?
You can't be a financial center without excellent banks, skilled market-makers, and a host of other financial institutions, Neither Singapore nor Hong Kong disappoint.
A yearly report by Bloomberg lists Hang Seng Bank, one of Hong Kong's largest, as the most well-capitalized bank in the world.
Singapore and Hong Kong combined have only around 0.5% percent of the planet's total population. But each grabbed two spots on the top 10 list while claiming four out of the top ten strongest banks.
The entire continent of Europe only has three of the world's best banks, while all of the Asian continent has just six by comparison.
Meanwhile, taxes in both cities are among the world's lowest. If structured correctly, an offshore company in Hong Kong or Singapore can pay zero percent income tax assuming they aren't serving local customers.
Even if you are paying tax in these two countries, it's still a low rate for individuals and corporations alike. Income tax rates in Singapore and Hong Kong are under 20% in the highest income brackets.
Neither jurisdiction has estate or capital gains tax, making both a great choice for investors or wealthy retirees.
Combined with additional factors like business-friendliness and a transparent legal system, tons of foreign capital is lured into Hong Kong and Singapore – perhaps even too much money.
Singapore's real estate market, for example, needed government intervention to cool it down. Property in Singapore is arguably in a bubble.
Singapore vs. Hong Kong? There May Not Be a Fight
Both Hong Kong and Singapore are obviously doing things very well. But their similarities lead many to wonder if one is a better place to invest and conduct business in.
Some analysts even think one will eventually overwhelm the other and make it obsolete in the long term.
Yet there's no easy answer to the question of "which jurisdiction is better?". It depends entirely on what you're looking for.
For example, Singapore is a hub for entrepreneurship. It's easier to navigate for venture capital firms and safer for a risky investment in a new company.
Hong Kong, on the other hand, specializes in investment and finance. A new link with the Shanghai Stock Exchange along with a larger presence of multinational banks and brokerage firms give it an edge over Singapore in that arena.
It doesn't stop there. Singapore is best at wealth management, Hong Kong at investment banking. Singapore for Forex, Hong Kong for equities.
More likely, these two jurisdictions will complement each other – similar to the way Zurich and Frankfurt do – rather than one "winning".
Regardless, the world is watching the fight of Singapore vs. Hong Kong. They're perfect examples of Asia's rise as a whole.
Skip the Next Western Recession
Learn the best places to invest – and where to avoid – by downloading our free Investment Cheat Sheet.