Last updated October 22nd, 2019.
Laos will see massive economic gains from an ASEAN high speed rail system that will soon link Thailand with China.
The new railway will connect the southern Chinese city of Kunming to Bangkok, passing by the much smaller Laotian capital of Vientiane along the way.
Laos' rail system is still undeveloped. Today, the nation's 3.5 kilometer-long railroad and single train station are mostly used to transport tourists from the Thai border town of Nongkhai.
However, that is quickly changing with the ASEAN Economic Community's regional integration. Large economies such as China and Japan are now seeking to profit from Laos' huge potential as Southeast Asia's main railway hub.
Construction on the Lao high speed rail system is around halfway done as of Winter 2019. It's set to open on schedule in late 2021, and will initially connect Kunming with Vientiane.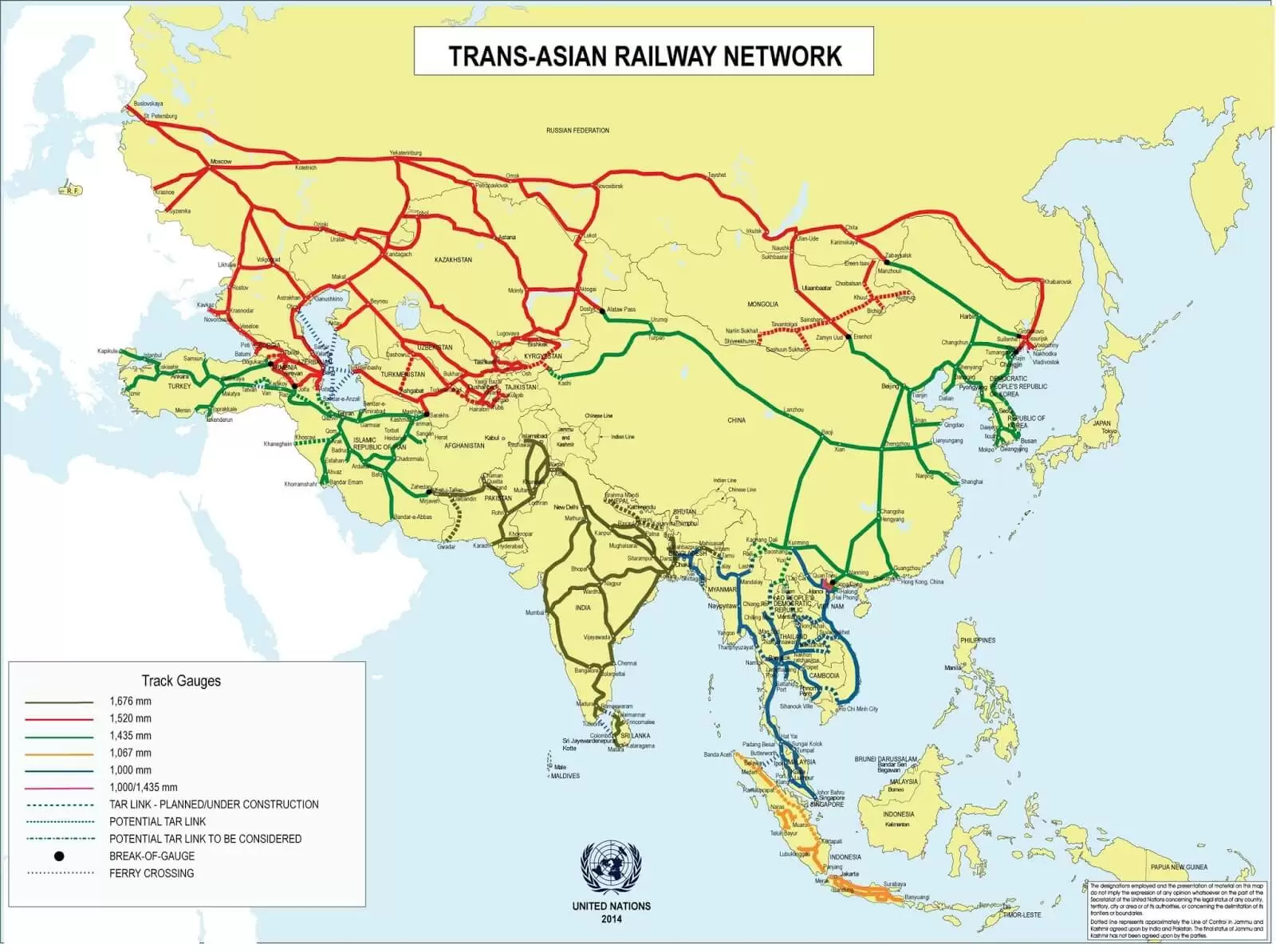 The ASEAN high speed rail will link China with most other countries in Southeast Asia, and eventually even Europe.
High Speed Rail: Game-Changer for Laos Economy?
Investors are looking at Laos as a major hub for business, trade, and transportation because of its central location in the ASEAN region.
Unfortunately though, Laos is landlocked – a big disadvantage for any emerging market and its manufacturing sector.
Lack of access to the sea is terrible for a nation's trade prospects, often forcing them to rely on neighbors to export their products globally. We have an entire post about how a nation's place on the map defines its economic potential.
Nonetheless, Laos enjoys a unique location as Southeast Asia's sole country which borders five others. Specifically Thailand, China, Vietnam, Myanmar, and Cambodia.
Laos cannot change the fact that its landlocked. Yet an otherwise central location will hopefully compensate for its flaws, allowing them to build up a rail transportation industry.
Thai Permanent Secretary for Transport Soithip Trisuddhi sees not just regional but worldwide implications. "This is an investment for the future, connecting us with the world,".
"The Chinese will have a rail line to Europe. If we build this then we will link with China through Laos. We will connect with the standard gauge line being developed in Malaysia and Singapore as well." said Trisuddhi.
Of course, Laos wants to capitalize on its own potential. Lao government plans involve building two larger railways within its own borders.
"The first line will link the north with the south.  And the second line will link Laos' east with the west," said Somsana Ratsaphong, director-general of Lao Railways.
ASEAN high speed rail will boost not just Laos, but the whole region too. Quality infrastructure, strong economic fundamentals, and many other reasons help make Southeast Asia one of the world's best places to start a business and invest in.
Skip the Next Western Recession
Learn the best places to invest - and where to avoid - by downloading our free Investment Cheat Sheet.