Last updated March 16th, 2023.
In many respects, Japan is unique in its history and culture. Investors will find that Japanese property developers are also unique in their finances and approaches to real estate.
If you come from the Western world, you're likely not averse to moving every few years due to a change of life circumstances. In Japan, on the other hand, it's not uncommon for people to go from the cradle to the grave living in the same dwelling.
A house in Japan is seen as an extension of the person living there. And the inhabitant of a specific home becomes intimately associated with the property itself over the course of their lives.
Why should this matter to investors? Because the undesirability of second-hand sales is an important part of Japan's real estate market.
Homebuyers are so unwilling to live in a used home, that it's practically impossible to sell second-hand in Japan.
According to Nomura, the average house in Japan depreciates to nearly zero in just 22 years. This isn't hyperbole either. Houses are regularly bulldozed and rebuilt when they get sold to a new owner.
The only thing that appreciates or retains its value, at least here in Japan, is the land underneath a house.
Structures aren't worth anything in the long-term. This makes property developers crucial to Japan's real estate market as a whole.
Many factors that led to the desirability of new housing developments in Japan, but tradition plays a big part. It's often seen as gauche to jump from one dwelling to the next,. So Japanese people haven't ever gotten used to the idea of second-hand homes.
In addition, this custom is paired a history of regular natural disasters and the cultural aftershock of atomic bombs.
Put simply, it has become perfectly normal in Japan to build or restructure one's home every few decades.
Just to put the stark asymmetry between Japan and the Western world into context: In the U.S. and Eurozone, newly built properties only account for about 10% of home sales, while in Japan the proportions were flipped.
As such, around 90% of houses bought and sold in Japan were new developments.
Given this unique real estate environment, this article will cover the top ten Japanese property developers to invest in, which is a requirement to know for any enterprising investor wishing to participate in Japan's real estate market.
Mitsubishi Estate
This property developer is among the largest of its kind in Japan and serves various other countries, including China, Indonesia, Malaysia, Singapore, the UK, the U.S., and Vietnam.
They hold the largest property portfolio in Japan, which includes many well-known buildings such as the second-tallest structure in the country, the Yokohama Landmark Tower.
Sanno Park Tower, a 44-story skyscraper located in Tokyo; and the Marunouchi Building, a 37-story skyscraper located in Tokyo are two more of Mitsubishi Estate's most well-known developments.
Furthermore, their technical prowess is shown in their more recent projects in which they maintain a majority stake in a redevelopment project north of Tokyo station, which includes what will be the tallest building in Japan.
Mitsubishi Estate's large property portfolio, established history, proven reliability, and wide-range of projects – from residential, to commercial and retail – all help them rank as Japan's top property developer.
Ticker Symbol: TYO: 8802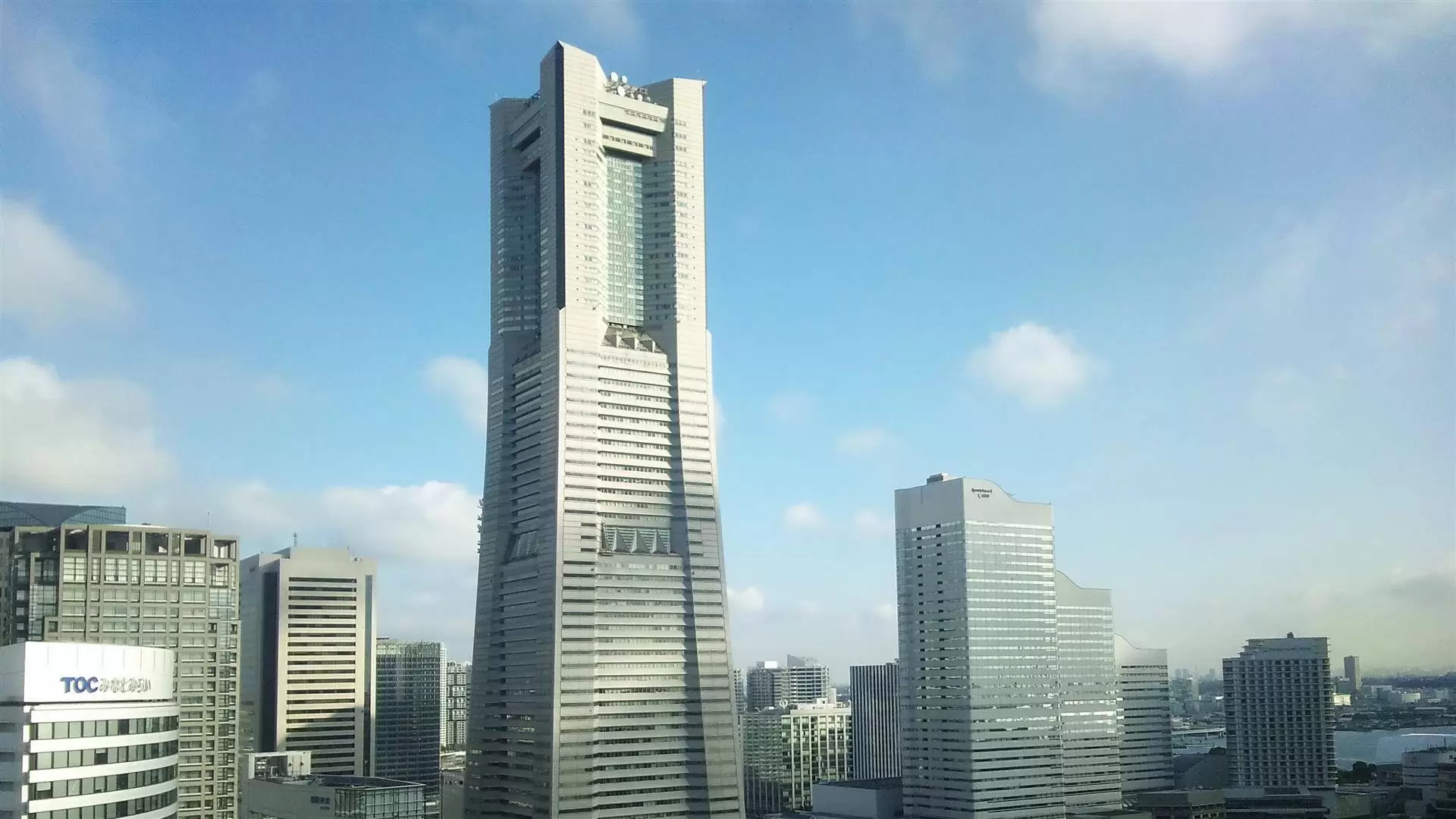 The Yokohama Landmark Tower, developed by Mitsubishi Estate, is Japan's second tallest building and forth tallest structure. It's one of the Yokohama skyline's most recognizable buildings.
Sumitomo Realty & Development
This Japanese property developer is part of the Sumitomo Group, which has a history going back hundreds of years.
In terms of Assets Under Management (AUM), its portfolio is in the top three in the country. A major portion of its holdings is comprised of c.220 office buildings and 15 hotels, which it operates via its Hotel Villa Fontaine chain.
Throughout its history, Sumitomo has followed a policy of never selling the properties that it develops. In other words, it's not possible to use them as a traditional property developer wherein you can commission them to develop land that you own.
You can, however, invest in the company through the Tokyo Stock Exchange and gain exposure to its property investments via its stock.
For investment purposes, Sumitomo ought to be considered as a REIT that develops its own real estate, as opposed to a traditional property developer.
As mentioned, the Japanese real estate market is a unique investment environment. This unwillingness to sell properties that the company develops is simply an expression of this different philosophy regarding property ownership and development.
Ticker Symbol: TYO: 8830
Mori Trust
This developer is a family-owned business that specializes in real estate construction and office leasing.
Although its main holdings are in Japan, it has started to expand abroad in the U.S. through the purchase of two office buildings in Boston, and it is looking to expand in other major U.S. cities.
While the main business structure is off-bounds from an investment standpoint, it is in close partnership with its sister company Mori Trust Sogo Reit, which is an integrated REIT with a portfolio focused on office buildings in Central Tokyo.
Ticker Symbol: TYO: 8961
Tokyu Land Corporation
This real estate developer falls under the corporate umbrella of the Tokyu Fudosan Holdings Group. It is a comprehensive real estate company with operations in urban development, residential housing, leisure industries, overseas businesses, and more.
Over the last two decades, it has decided to focus on offices and commercial facilities. Furthermore, they've also expanded into real estate securitization.
This has managed to safeguard their revenue even during major economic and social shocks like the financial crisis, as well as the Great East Japan Earthquake of 2011.
In addition, the business operates resort hotels, golf and ski resorts, membership sports clubs, and property rental services.
Ticker Symbol: TYO: 3289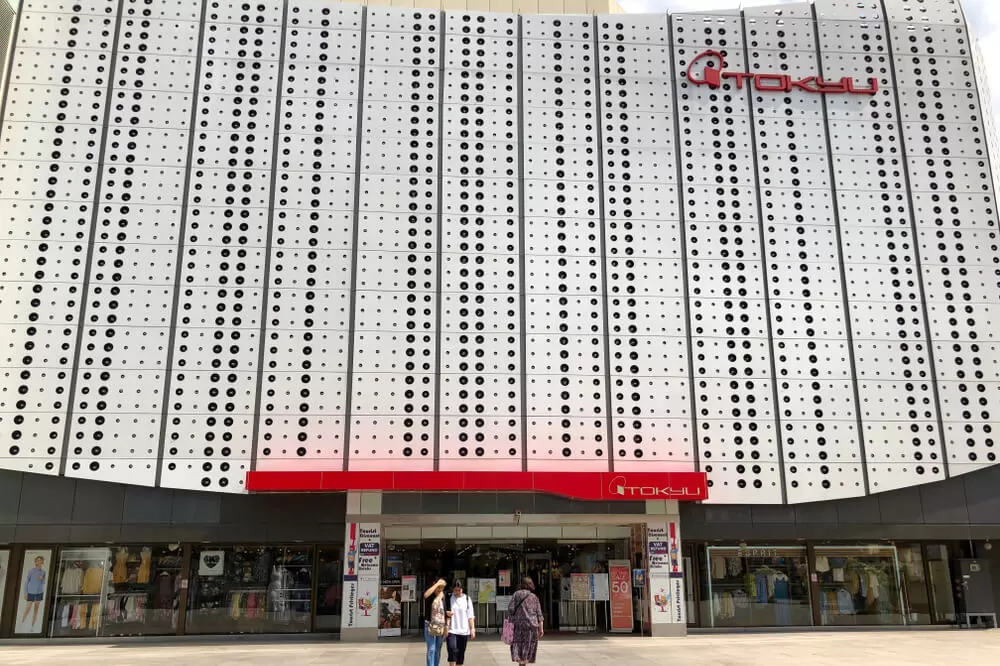 Tokyu Land develops, sells, and owns a wide variety of different projects. They've recently scaled back their global presence, with a recently closed department store in Bangkok shown above. Yet they still remain a powerful developer in Japan.
Mitsui Fudosan
This corporation falls within the operational umbrella of Mitsui Group. It offers various real estate services such as leasing, construction, sales, and maintenance of office buildings and residential properties.
It also produces a range of building materials, securitizes real estate, and manages real estate facilities including hotels and golf courses.
Ticker Symbol: TYO: 8801
Nomura Real Estate
This property developer is a smaller company within the Nomura keiretsu, a set of interlocking business relations wherein the keiretsu business participants hold a small ownership stake of each other's business.
The real estate business operates through various segments, including housing properties, office and commercial real estate, investment management, property brokerage, and facility management.
Given its relations with the Nomura bank, Nomura Real Estate has broader financial capabilities than is typical for a property developer. Hence it offers a range of private placement funds, asset management, and real estate securitized products.
In addition to Japan, Nomura also operates in China, the Philippines, Thailand, and Vietnam. They're certainly one of the most globally-minded Japanese property developers.
Ticker Symbol: TYO: 3231
Daiwa House Group
Ranked as the largest homebuilder in Japan, Daiwa specializes in prefabricated residential housing.
Aside from developing residential, commercial, retail, and office structures, Daiwa builds industrial and healthcare buildings too.
Daiwa House Group has a vast array of other business interests. Most interestingly, it also operates as a sales agency for HAL robot suits – wearable exoskeletons that enhance the wearer's physical capacities.
Could you imagine buying a mech suit from your property developer?
More conventionally, its diversity in business interests has also led it to become Japan's largest owner and operator of freight logistics centers, with over 250 distribution centers under operation.
Ticker Symbol: TYO: 1925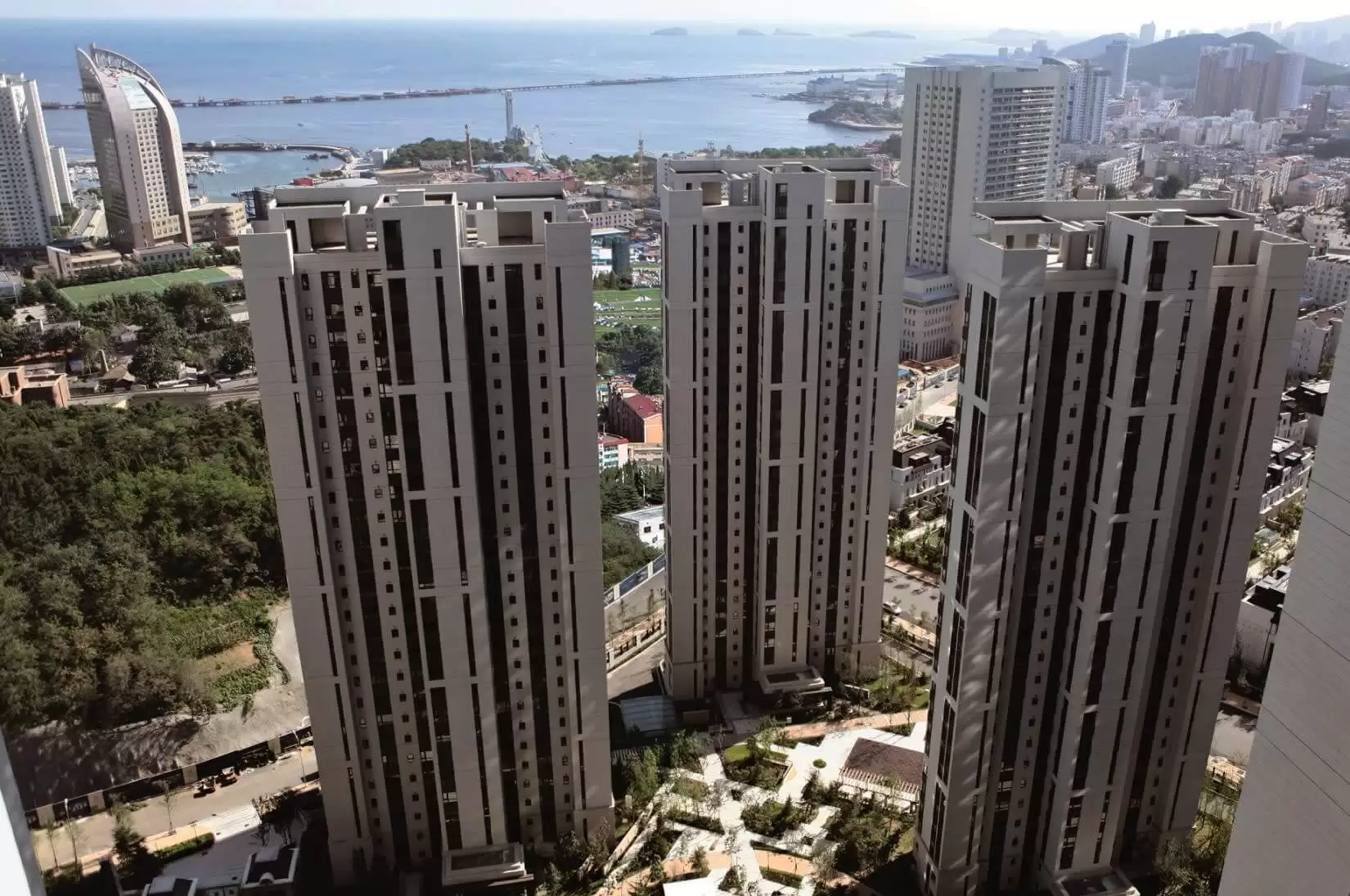 Daiwa House is a multinational property developer, and they don't just build homes on land. Pictured above is one of their many condo buildings in China.
Tokyo Tatemono
Established in 1896, this property developer has a 22-decade long history that has allowed it to develop a wide range of revenue streams.
It specializes in the development, leasing, and management of office buildings, commercial facilities, condominiums, and detached houses.
In addition, Tokyo Tatemono offers brokerage and consulting services in relation to real estate, parking lot development, and management, as well as logistics facilities development.
Among their main projects is the Hareza Ikebukuro, which is among the largest construction projects in the Ikebukuro area. It includes a 33-floor office building with eight theater spaces that form a large-scale cinema complex.
Moreover, it manages membership-based share offices, a subscription-based service offering offices and co-working spaces.
Ticker Symbol: TYO: 8804
Nakano Corporation
This isn't a normal property developer, rather it's a multinational construction contractor that specializes in civil engineering projects while also offering conventional real estate development.
Nakano Corporation has completed more than 1,300 projects across the globe, but only maintains permanent offices in China, Indonesia, Malaysia, Singapore, Vietnam, the USA, and Thailand.
If we're talking about domestically here in Japan, Nakano designs commercial properties, healthcare facilities, leisure centers, industrial real estate, offices, and schools.
Needless to say, Nakano doesn't just build condominiums.
Ticker Symbol: TYO: 1827
Daikyo
Daikyo is a large Japanese property developer with lots of funding behind them. They're a wholly-owned subsidiary of ORIX Corporation – one of the biggest financial institutions in Japan.
The company focuses on condos, although they're branching out into detached homes and other projects. Daikyo has recently entered a few niche markets as well, including serviced apartments with medical facilities for senior citizens
Daikyo's main sources of revenue include condo development, management, renovation, and facilities management.
Ticker Symbol: TYO: 8591
Skip the Next Western Recession
Learn the best places to invest - and where to avoid - by downloading our free Investment Cheat Sheet.