Last updated February 28th, 2022.
After Singapore became independent in 1965, the city-state rapidly transformed from a low-income country with little industry or infrastructure into one of Asia's largest hubs for trade and finance.
But as Singapore's economy has grown, so has the price of real estate within the country. In fact, Singapore has one of the most expensive housing markets in the world – second only to Hong Kong.
So, if you decide to buy property in Singapore, then you'll almost certainly be paying top dollar for it, which is why choosing a high-quality developer is so important.
Since Singapore is far more developed than most of its neighbors, foreign buyers often have a false sense of security when purchasing a condo in Singapore.
However, just as in any other country, you must perform your due diligence to figure out which developers are worth your time and your money.
For this article, we're going to focus on condo developers in Singapore since most foreigners can't buy land or houses. From our research and on-the-ground experience, these are the top ten condo developers in Singapore.
1. CapitaLand
Since its founding in 2000, Singapore-based CapitaLand has grown into one of Asia's largest real estate developers.
CapitaLand develops a wide array of residential, commercial, and retail properties throughout Asia. But in Singapore, the firm is best known for its involvement in large-scale shopping mall projects such as ION Orchard and the brand-new Jewel Changi Airport.
The majority of CapitaLand's residential developments are in China, yet the company offers a handful of luxury residences in Singapore. The Interlace, for instance, gives residents a unique urban living experience with staggered buildings and sustainable features.
Likewise, the Victoria Park Villas offer tranquil semi-detached houses near Singapore's famous Botanic Gardens.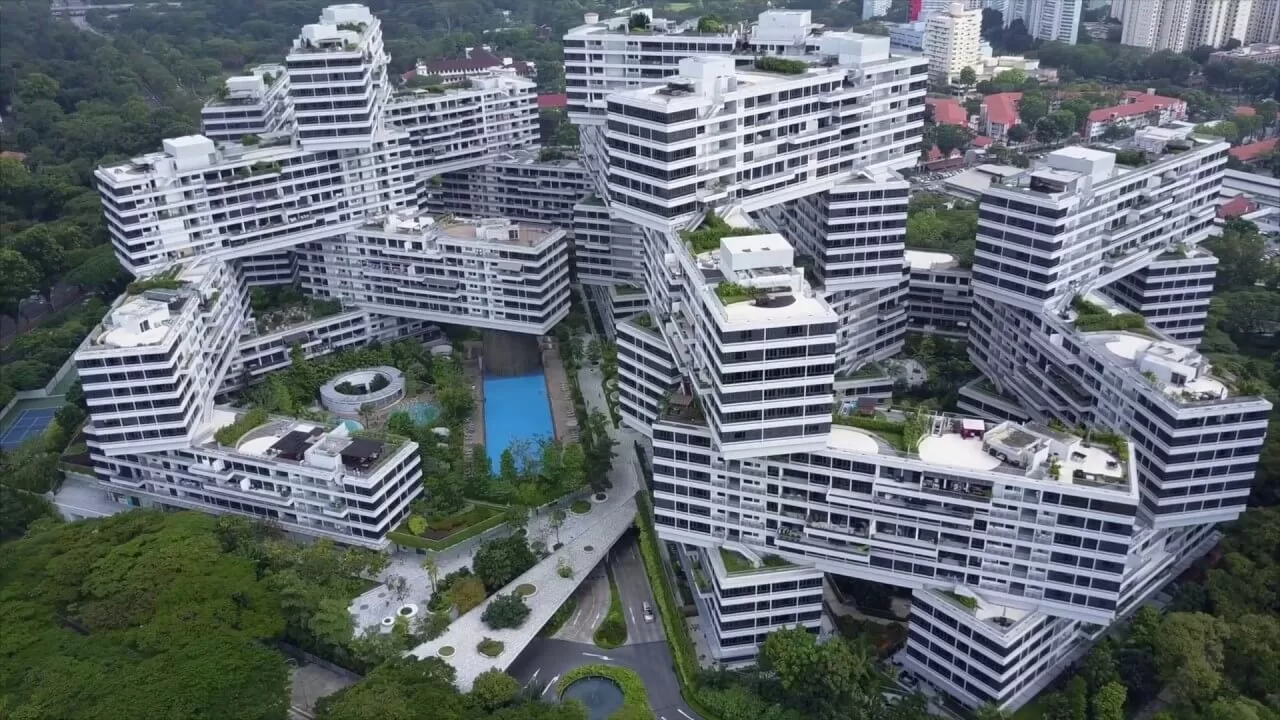 The Interlace, built by CapitaLand, is surely one of Singapore's most visually stunning condos.
Given CapitaLand's affinity for unique and luxurious designs, their properties tend to be fairly expensive – even by Singapore's standards. Two-bedroom units at the Interlace typically cost over US$1 million. Meanwhile, at Victoria Park Villas, units cost upwards of US$3 million.
The cost, however, may be worth it given CapitaLand's international reputation for excellence as one of the top Singapore property developers.
Notable Projects: The Interlace, Orchard Residences, d'Leedon, Cairnhill Nine, One Pearl Bank
2. City Developments Limited
City Developments Limited, commonly known as CDL, is the second-largest property developer in Singapore.
CDL is a highly diversified international company with residential, commercial, hotel, and retail properties in over 25 countries, including Singapore, China, the US, the UK, and Australia. The firm also owns Millennium & Copthorne Hotels.
While CDL has a broad array of properties and investments, its core business in Singapore is its residential developments. Properties such as Lush Acres and Echelon have earned CDL a number of local and international awards, including BCI Asia's Top Ten Developer title.
CDL is also well-known for its commitment to sustainability and corporate social responsibility. Thanks to sustainable corporate practices and development features, CDL was rated the best Singaporean company in the Global 100 Most Sustainable Corporations ranking.
It's the only company in Singapore on the CDP Global A-List for Corporate Climate Action. CDL is also the only Singapore company to be listed on Bloomberg's Global Gender-Equality Index for two consecutive years.
Like the other developers featured on this list, perhaps the only downside to CDL is the cost of its properties. If you plan on buying a CDL condo, you must be prepared to spend upwards of US$1 million.
Notable Projects: Tribeca, The Sail, St. Regis Residences, The Oceanfront, Volari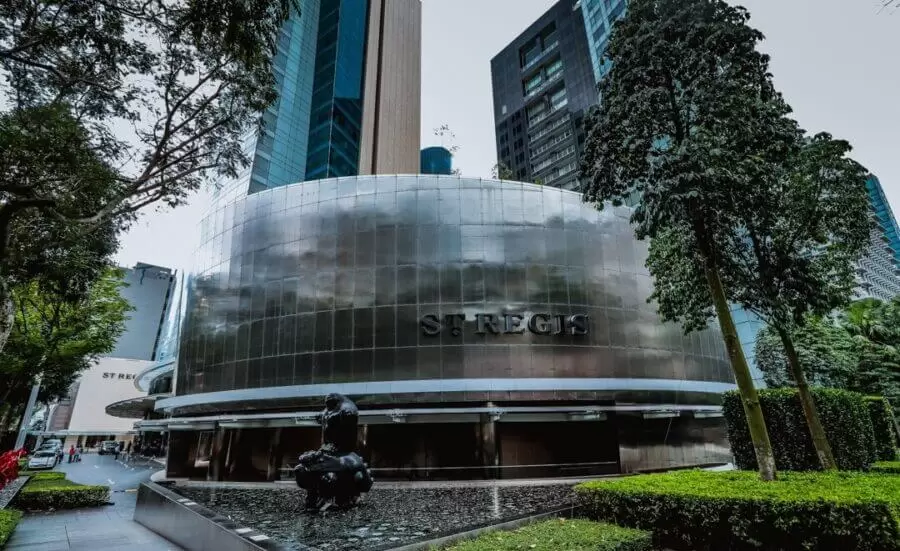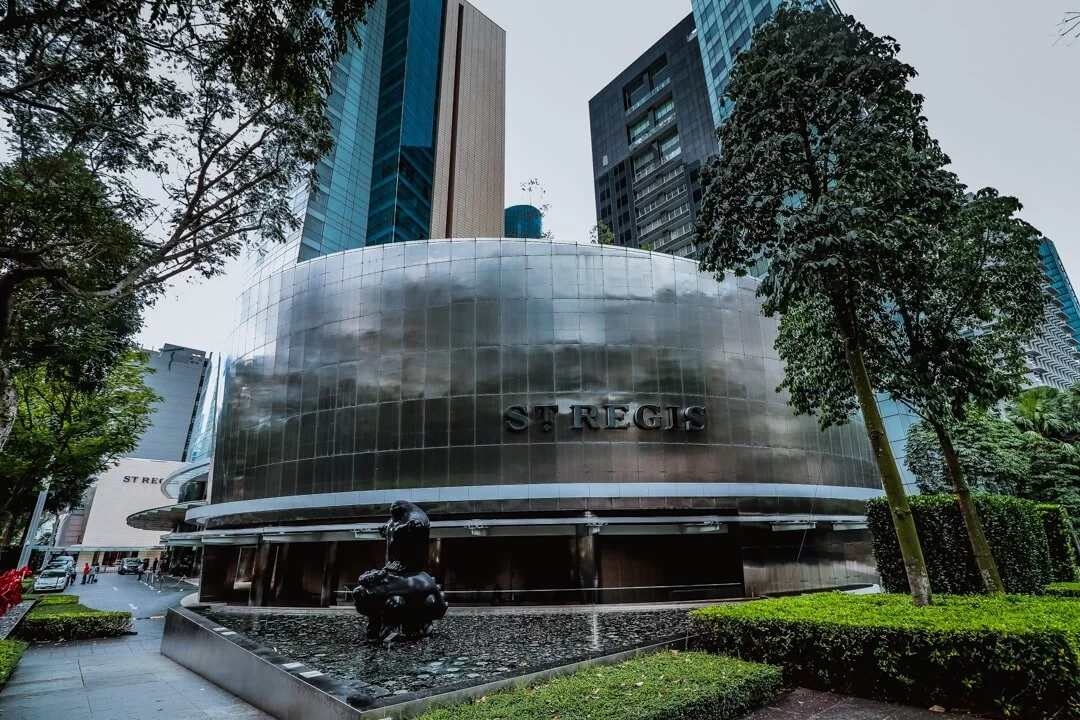 City Developments was responsible for building the St. Regis Residences near Orchard – one of Singapore's most expensive branded condos.
3. Far East Organization
Any list of the top real estate developers in Singapore would not be complete without Far East Organization – one of the largest developers in the whole world.
Far East Organization was founded in Singapore in 1962, making it one of the oldest property development companies in Singapore.
The company's impressive portfolio includes over 750 real estate projects in Singapore alone, and it also has plenty of projects and subsidiaries around the globe, including the Sino Group in Hong Kong.
In addition to the company's broad reach throughout Asia and the world, Far East Organization is known for its high-standard of work. Currently, it's the only developer in the world to win ten FIABCI World Prix D'Excellence awards, considered the highest honor for global developers.
Far East Organization's residential projects in Singapore include a wide variety of apartments, condos, and semi-detached houses. Its best known residential developments include Scotts Tower, Alana at Sunrise Terrace, and Bijou.
Like its competitors, this developer's high-quality work comes at a cost. However, unlike other Singaporean developers, Far East Organization has the capacity to offer property rentals. And you can occasionally find smaller units selling for well under US$1 million.
Notable Projects: Scotts Tower, Alba, Miro, Cyan, Orchard Scotts
4. MCL Land
MCL Land is another tenured company with several high-quality developments in Singapore. Founded in 1963, MCL is a subsidiary of the Jardine Matheson Group and Hong Kong Land that specializes in residential property development.
MCL Land is a bit smaller and less internationalized than some of its competing property developers in Singapore. Yet its major presence in the city state's residential development market speaks for itself.
The group has more than 20 residential developments in Singapore, and it has beat out much larger companies in bidding wars over land. Its most notable developments include Hallmark Residences, Estuary, and the Palms @ Sixth Avenue.
Additionally, MCL Land's variety of residential projects in Singapore lets it offer a wide array of options and price ranges for buyers.
Buying a semi-detached house at the Palms will run you upwards of US$4 million. But you can find a starter condo at Margaret Ville for under US$800,000 (a steal by Singapore's standards).
Notable Projects: Parc Esta, Tulip Garden, Hallmark Residences, Ripple Bay, LakeVille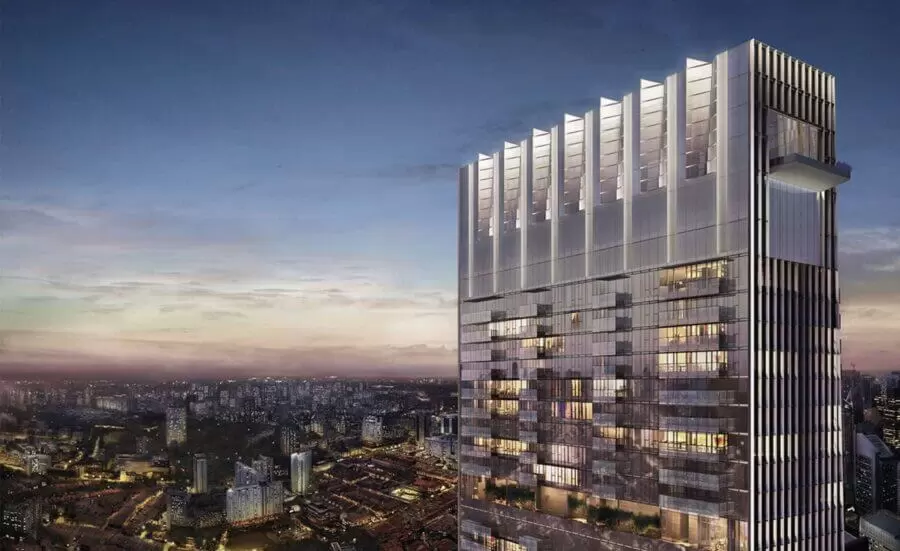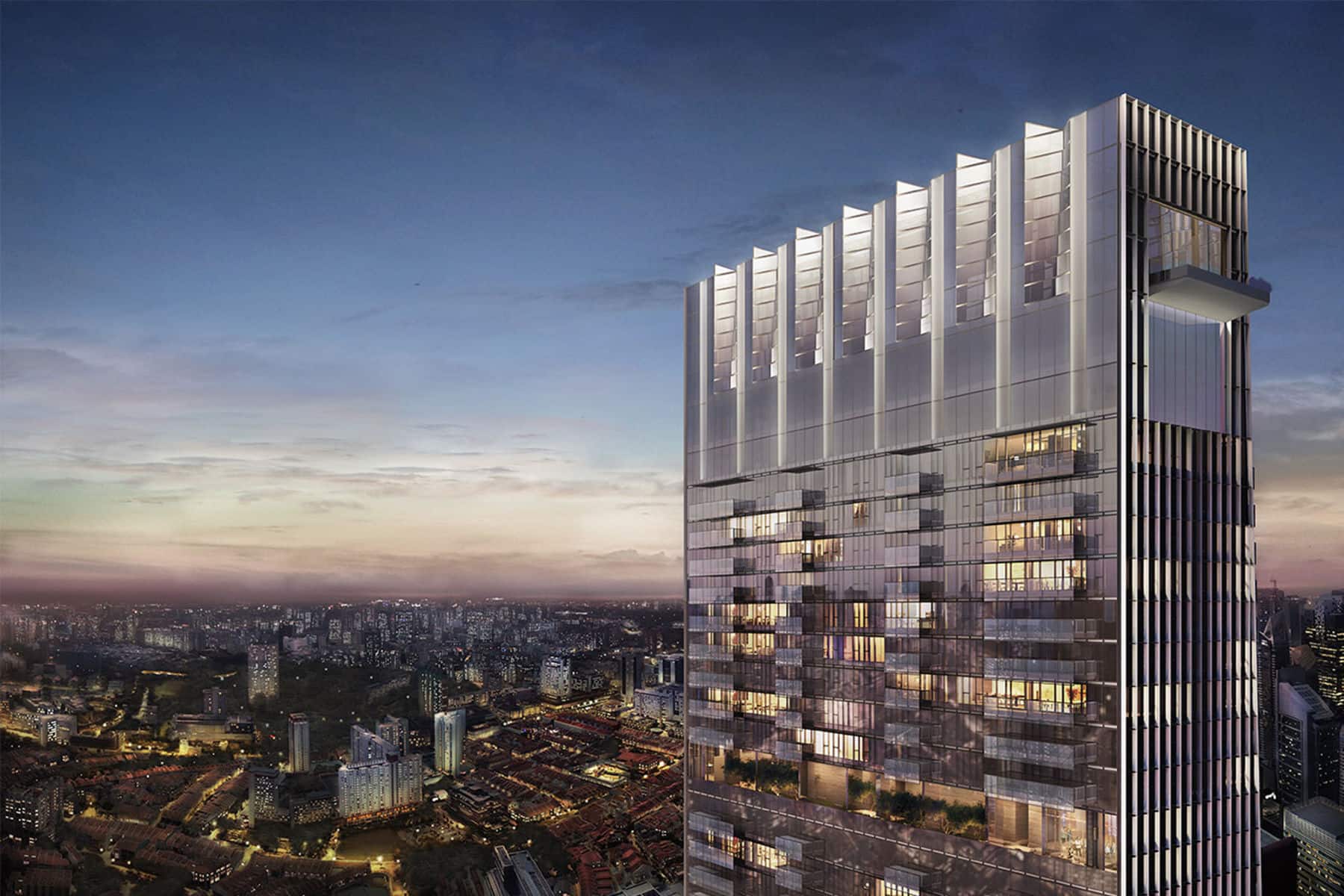 Guocoland's three-story Penthouse at the Wallich Residence was sold for S$73.8 million to the founder of Dyson.
5. Guocoland
Since the company was founded in the 1970s, Guocoland became a major player in the Asian real estate development market.
The Singapore-based company currently operates in China, Vietnam, and Malaysia, developing dozens of residential, commercial, and mixed-use projects.
Guocoland recently gained a reputation for its first integrated development, the Tanjong Pagar Center, home to the US$80 million dollar penthouse at the building's Wallich Residence.
The company is also well-known locally for its pursuit of eco-friendly projects, and many of its new developments have received the Green Mark Award for their sustainability.
Guocoland has won a variety of other awards for its work, including several EdgeProp awards for the Wallich Residence and a FIABCI World Prix D'Excellence award for Leedon Residence.
While the company is best known for lavish penthouses and condominiums, purchasers enjoy a great range of options if they buy a Guocoland property.
Naturally, the Wallich and Leedon Residences offer the most expensive condos, which can cost millions of dollars. But buyers looking for something a bit less pricey can look to properties like the Sims Urban Oasis.
Notable Projects: Wallich Residence, Patterson Residence, Martin Modern, The Stellar, Leedon Residence
6. Frasers Property
If you'd prefer to work with a larger property developer, look no further than Frasers Property.
Frasers has finished projects in over 80 cities in countries like Thailand, Australia, and the UK. And it has over 40 residential developments in Singapore alone.
Naturally, then, Frasers Property's diverse portfolio attracts buyers in Singapore and from all throughout the world. In Singapore, the company offers a variety of residential developments from luxury condos to high-quality starter apartments.
8 @ Mount Sophia, for instance, boasts luxury living footsteps away from Orchard Road while Caspian at Lakeside View offers high quality, practical units outside of the city center. Frasers'
portfolio, however, is not only diverse – it's very well-accoladed too.
The company won numerous EdgeProp Awards for projects including the Seaside Residences and RiverTree Residences. And it has also received a FIABCI World Prix D'Excellence award for its Waterfront Collection.
Notable Projects: Caspian, Seaside Residences, One Leicester, Boathouse Residences, Riviere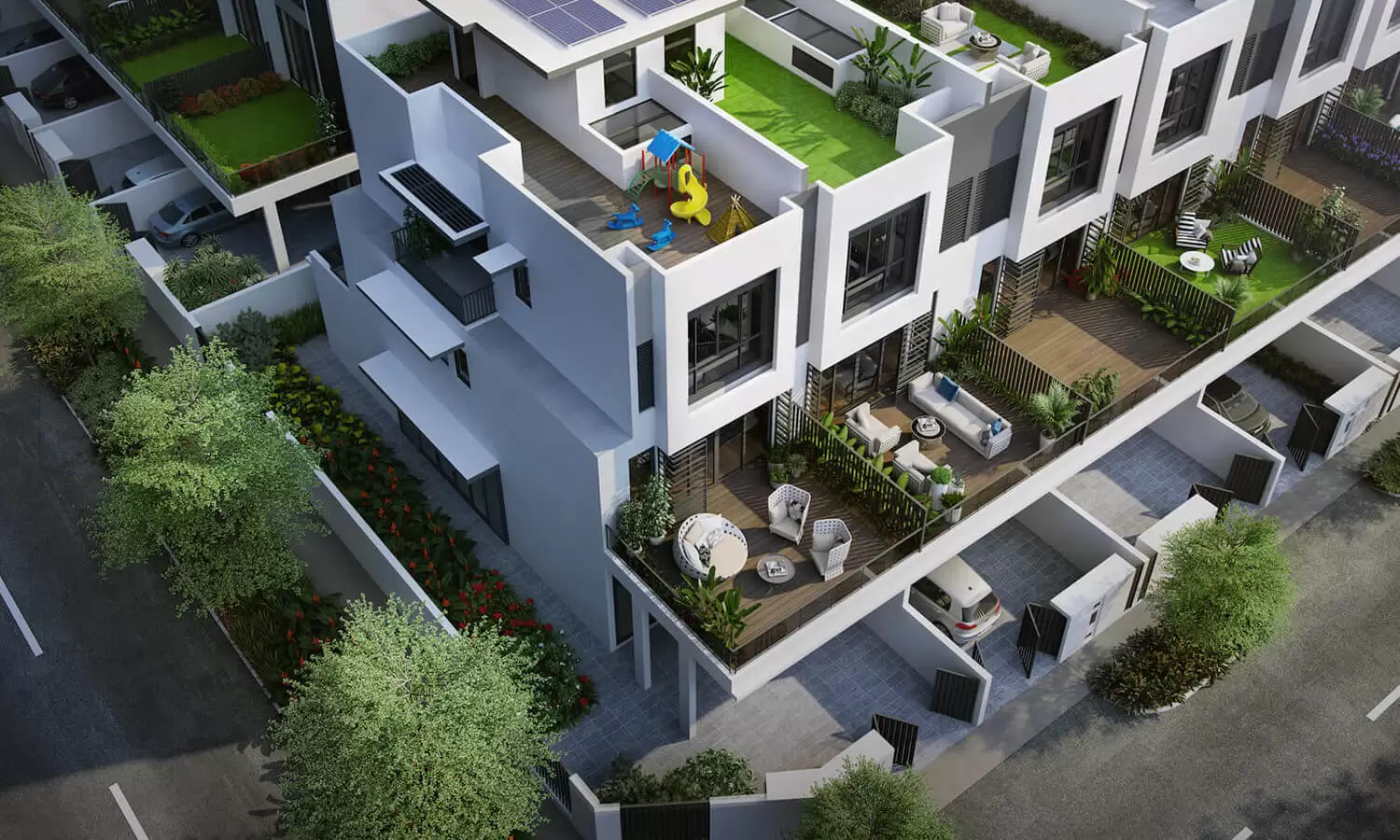 Luxus Hills, pictured above, is among Bukit Sembawang's newest developments. Prices here start at S$2.8 million if you're buying a terraced house.
7. Bukit Sembawang
Bukit Sembawang was founded over a century ago in 1911, making it the oldest property developer in Singapore.
While real estate developers often come and go, Bukit Sembawang has become a permanent fixture in Singapore's property market thanks to its selective approach to development.
Unlike its competitors, which generally build dozens of high-rise condo projects in Singapore, Bukit Sembawang offers a small selection of luxury housing projects which includes terraced houses and apartment projects. They tend to selectively buy freehold land throughout the city.
Bukit Sembawang's best-known projects include Luxus Hills and Mimosa, which offer foreign buyers the opportunity to purchase freehold terraced houses in Singapore. The company also builds a handful of luxury condo developments, including the luxurious 8 St. Thomas high-rise.
Due to the developer's focus on luxurious freehold properties, purchasing a Bukit Sembawang property is not cheap. The company's smaller condos can sell for upwards of US$2 million, and terraced houses often push US$4 million.
Yet despite such a steep price tag, foreign buyers often flock to Bukit Sembawang due to this developer's sterling reputation and proclivity for freehold ownership in Singapore.
Notable Projects: Paterson Suites, Luxus Hills, Skyline Residences, Vermont, Mimosa Terrace
8. Allgreen Properties
With 45 different residential projects in Singapore, Allgreen Properties Limited, a subsidiary of the Kuok Group, enjoys one of the most extensive residential property portfolios among the top Singapore property developers.
Allgreen Properties has a variety of residential offerings from high-rise condo buildings such as D'Lotus to terraced houses at Chestnut Green. Similar to most developers featured on our list, Allgreen tends to focus on luxury housing. And it won a number of awards for its work.
The company has won the BCA Quality Excellence Award every year since 2013, and one of its newer developments, the Sorrento, won the FIABCI Grand Prix D'Excellence award in 2017.
Allgreen's extensive portfolio also offers its buyers plenty of options when buying a condo or other residence in Singapore. While the company's luxury residences certainly are not cheap, some of their older properties are much more affordable on the resale market.
Throughout recent years, the developer has been less active in Singapore, instead focusing on maintaining its current portfolio and pursuing a smaller number of high-end projects such as Juniper Hill.
Despite the company's decreased activity though, Allgreen continues to maintain its reputation as one of the top developers in Singapore.
Notable Projects: Juniper Hill, Fourth Avenue Residences, Claremont, Baywater, Queens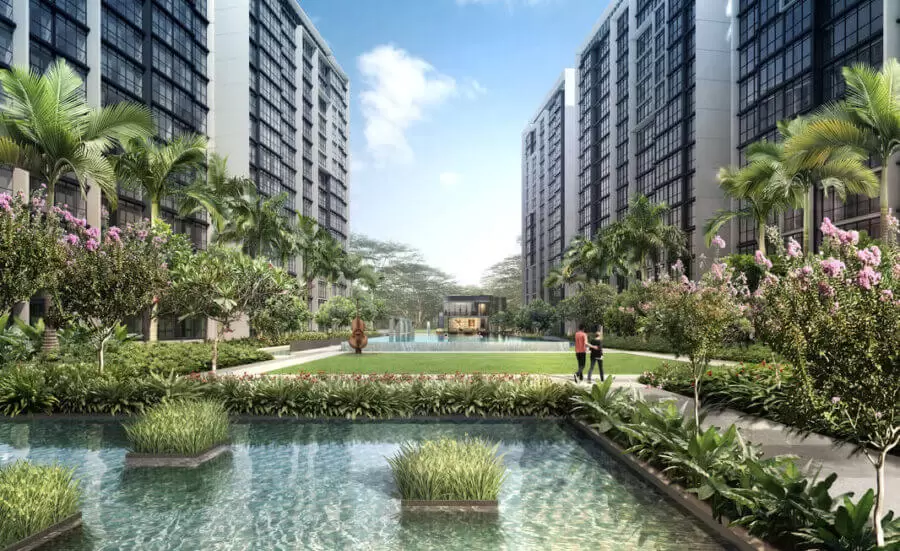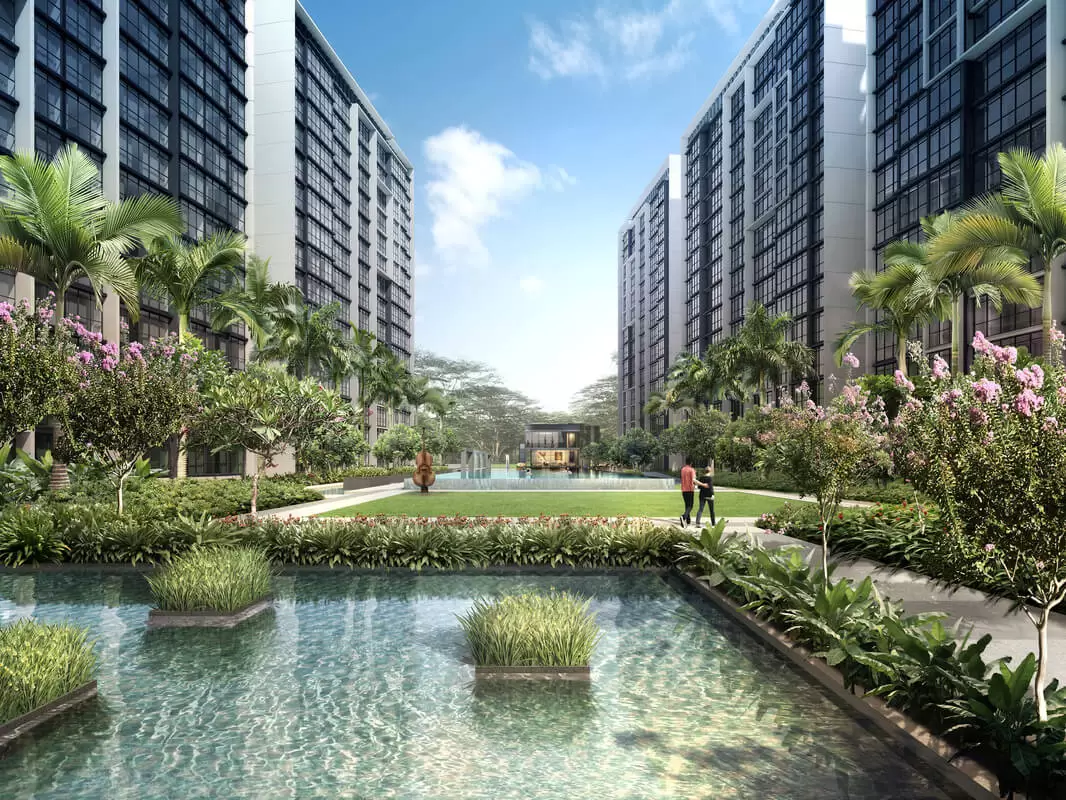 Buying a one-bedroom condo unit at EL Development's Symphony Suites will cost you "only" S$700,000.
9. EL Development
Founded in 2005, EL Development is one of the youngest property development companies in Singapore. Yet despite its newcomer status, EL has made its mark as one of the city's top real estate developers.
EL Development's quick rise to the top is fueled in part by its parent company, Evan Lim Group, an established general building contracting firm in Singapore.
Evan Lim Group's vast experience with Singapore's real estate market, then, has helped fuel EL Development's success along with its status as one of Singapore's top real estate developers.
The company's very first project, Rhapsody, was finished in 2010. Since then, it has completed 7 other projects in Singapore, including the Symphony Suites and Parc Riviera. The majority of EL Development's projects have been high-rise condo and apartment buildings.
Condos from this developer are surprisingly affordable (by Singaporean standards, of course) with many units hovering around USD$750,000 to USD$1 million. However, there are plenty of higher-end options available for luxury buyers.
Notable Projects: Parc Riviera, Trivelis, Rhapsody, Symphony Suites, Skysuites 17
10. Oxley Holdings
Oxley Holdings is yet another newcomer to Singapore's property development game. After its incorporation in 2010, the company made waves by completing dozens of projects in less than a decade, earning it a place among Singapore's top property developers.
While most developers on this list generally focus on high-end, luxurious condos, townhomes, and houses, Oxley Holdings takes different approach to its development, instead focusing on young professionals seeking affordable private housing.
This focus on compact and low-cost housing has earned company founder Chiang Chiat Kwong the nickname "shoebox king". Despite a reputation for compact housing, Oxley's projects offer far more than tiny studios and one-bedroom apartments though.
Affinity at Serangoon, for instance, has standard apartments, luxurious penthouses, and even landed houses on its property. Naturally, purchasers can find a variety of options within Oxley Holdings' properties.
Although Oxley Holdings has only been operating for a short time, the company has expanded its operation globally to countries such as the UK, Australia, and China, testifying to the group's success.
Notable Projects: Devonshire Residences, Mayfair Gardens, Affinity, Mayfair Modern, The Addition
Are Other Singapore Property Developers Good?
This is not a comprehensive list of every single developer in Singapore. Dozens of real estate firms operate in the city. And making such a massive list would be a daunting task to say the least.
Singaporean companies in general (not just property developers) enjoy high standards. Thus, you're way less likely to encounter any problems here when compared to the rest of Southeast Asia.
Nonetheless, some developers are better than others. Defects, delays, and other issues might be less of a concern in Singapore than, for example, Thailand. You should still perform proper due diligence before making a condo purchase though.
Google and Facebook reviews of a developer's previous projects are often a solid indicator of the company's overall build quality and reputation. Try visiting a five-to-ten year old project of theirs and checking its condition as well.
As a final note: consider reading our complete guide about buying property in Singapore if you are truly serious about owning a condo in the Lion City.
Skip the Next Western Recession
Learn the best places to invest - and where to avoid - by downloading our free Investment Cheat Sheet.