Read 300+ articles about Buying Stocks in Asia, Offshore Real Estate, Frontier Market Investments, Residencies and Passports, Asian Currencies, and Global Entrepreneurship.
WHAT WOULD YOU LIKE TO LEARN ABOUT?
READY TO GROW AND PRESERVE YOUR WEALTH?
Join 50,000+ monthly readers. Discover property, stocks, and other investments that will drive global growth in the 21st century.
Foreigners are buying real estate in Turkey more than ever. Property values in Istanbul are among Asia's lowest, and the Turkish government is encouraging foreigners to invest. Is it possible these investors are making a mistake though? With real estate prices...
Last updated August 17th, 2022. The term "emerging market" brings to mind a country which is growing quicker than most others. Emerging markets are typically going through a phase rapid urbanization, rising foreign investment, and improved infrastructure...
Last updated July 17th, 2022. China usually comes to mind first when Asia's economic growth is mentioned – and for a good reason. It's both the world's largest exporter and manufacturer by a wide margin. With that said, several factors point to a lack of...
Last updated May 7th, 2022. Indonesia enjoys Southeast Asia's largest economy. Sadly, numerous problems make Indonesia one of the ASEAN region's worst performing economies. They've lagged behind frontier market peers such as Vietnam and the Philippines over the...
Last updated March 31st, 2022. The western world fears for the safety of physical malls since e-commerce and online stores now sell anything you could ever want. Countless cities across the globe are already having e-commerce overtake the physical means of...
Last updated May 19th, 2022. Over the past decade, Southeast Asia's economy grew at an unprecedented rate. Investors in turn have poured billions of dollars into the region's businesses, real estate, and infrastructure. High speed rail lines, which are cropping...
Last updated May 28th, 2022. Shortly after World War 2 ended, Japan went through an economic boom phase which lasted almost half a century. This multi-generational age of prosperity stopped abruptly in the early 1990s. You might as well call the 1990s "the good...
Last updated July 15th, 2022. China's goals are becoming even more globally ambitious as its size and influence grows. Having already taken the title of world's largest economy in terms of purchasing power parity, this trend will almost surely continue into the...
In 2018, a Singaporean rideshare company called Grab stunned the world by effectively giving tech giant Uber the boot in Southeast Asia. Grab's remarkable rise, however, is one of many success stories in the Southeast Asian startup world. Regional startups like...
Last updated October 20th, 2022. You probably have seen the terms "frontier markets" and "emerging markets" elsewhere before. At a first glance, it might seem fairly self-explanatory what these terms mean. Emerging and frontier market economies are very...
Last updated October 22nd, 2022. Frontier markets are often overlooked and misunderstood by investors. Some people incorrectly label frontier markets as "dangerous", while at the same time putting all their eggs in one basket and only investing close to home....
Last updated March 2nd, 2022. People are often surprised to learn that some countries skipped the 2008 Global Financial Crisis completely. It's even more shocking that several places have managed to avoid recession for over two decades. A select few markets,...
Last updated August 1st, 2022. Investors seeking higher returns often choose emerging markets. Property and stocks in these countries have become a standard asset class for anyone seeking superior long-term gains. The term "emerging markets" involves dozens of...
Last updated May 8th, 2022. Thailand is one of the world's most visited countries. In fact, during a typical year, its capital of Bangkok sees more tourists than any other city on the planet. Because of this, Thailand is often people's first experience with...
Last updated August 11th, 2021. The Hong Kong Stock Exchange is only Asia's third largest in terms of market cap. Yet it's the most internationally-focused trading platform in the whole region by far. When it comes to secondary listings, foreign companies list...
Last updated September 25th, 2022. There are lots of different ways to invest in Asian markets. From buying real estate or stocks, to starting your own business, the sheer number international investment options might leave some people confused. With that said,...
Thailand's marketing industry is truly exceptional. Advertising focuses more on the subtle qualities of the product and brand than the obvious ones. Local culture forces traditional advertisers to think outside the box. Meanwhile, rapid urbanization and sensory...
The past several years were rough for Thailand's economy. With tourist arrivals and export numbers falling, Thailand suffered through a disappointing first half during 2018. Nonetheless, Thailand looks to achieve its highest growth though several years of political...
Last updated May 17th, 2022. The Shanghai Composite is down about 20% over the past year, erasing all of its post-2020 gains. Most analysts will tell you that's because of ongoing travel restrictions combined with slower growth in the world's second largest...
Last updated August 29th, 2022. Buying gold is often a go-to choice for investors wanting to hedge themselves against inflation and currency risk. You certainly won't find any shortage of people talking about the benefits of (and trying to sell you!) gold...
Last updated September 8th, 2019. Currencies around the world have depreciated against the U.S. Dollar for the past few years. It hasn't been limited to a few different countries or regions either. The pound, euro, rupee, yuan, and just about every other...
Update for November, 2019: This article was originally written back in 2015, forecasting a decline in the Malaysian ringgit. Our predictions were accurate and the ringgit saw significant depreciation over the past few years. However, we now rate the currency a "buy"...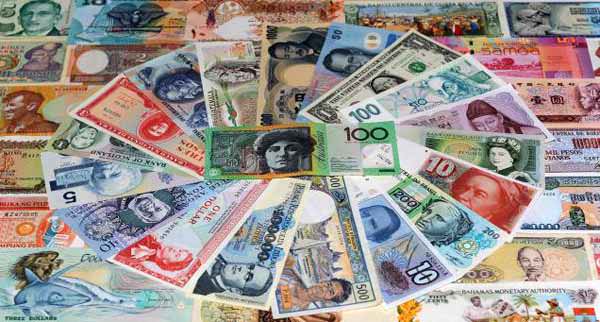 Last updated April 10th, 2022. Asia is home to a greater number of currencies than any continent on the planet. Over fifty of them, to be a bit more precise.  Because of this, Forex traders - along with investors merely wanting to diversify their portfolio into...
Last updated May 6th, 2022. China is pumping investment (and yuan!) into Southeast Asia. In fact, China plans to invest five times more in the ASEAN region than it does already. Specifically, trade between China and Southeast Asia will increase to more than...
Last updated November 17th, 2021. Gold's reputation as a storage of wealth and hedge against inflation is alluring investors across Asian markets. This is especially true for those in the ASEAN region with local currencies declining against the U.S. Dollar,...
Last updated February 23rd, 2022. Investing in the Philippines is generally a good bet. The country's economy is growing rapidly alongside its population of educated, English-speaking professionals. Thanks to these factors, foreign property investors have taken...
Last updated February 28th, 2022. After Singapore became independent in 1965, the city-state rapidly transformed from a low-income country with little industry or infrastructure into one of Asia's largest hubs for trade and finance. But as Singapore's economy...
The Petronas Twin Towers in Malaysia's capital of Kuala Lumpur were once the world's tallest buildings. Others since surpassed them. Yet merely taking a quick glance at these impressive structures makes Malaysia's aptitude for property development clear to anyone....
When you buy property in Dubai, choosing a high-quality real estate developer should be on the top of your list of things to do. In fact, it's probably more important here than in any other major international housing market. If you're not convinced of the importance...
Condo advertisements are everywhere in Thailand. Whether you're on the skytrain, driving on the expressway, or just walking around Bangkok, you'll find lots of real estate developers pitching their projects. Practically any business can lease a billboard or buy an...
Last updated April 9th, 2022. People often think of Myanmar when anyone mentions "frontier markets" in Asia. This Southeast Asian country is indeed a perfect example of the region's rise as a whole. Meanwhile, investing in Myanmar's property market could soon...
Last updated July 1st, 2022. Vietnam has made rapid progress in the past several decades, averaging GDP growth rates exceeding 7% during the 1990s and 2000s. It remains one of the world's fastest growing economies, and owning property in Vietnam is a popular...
Last updated November 15th, 2022. Malaysia enjoys a strategic location alongside the Strait of Malacca - the world's busiest shipping lane. This has allowed its economy to perform well based simply on where it's located on the map. "Location, location,...
Last updated November 6th, 2022. If you're looking at frontier markets in Asia, Cambodia is arguably the most open to foreign real estate buyers and business owners. This fairly small country in the heart of Southeast Asia has leapt forward in terms of economic...
No Results Found
The page you requested could not be found. Try refining your search, or use the navigation above to locate the post.
No Results Found
The page you requested could not be found. Try refining your search, or use the navigation above to locate the post.
No Results Found
The page you requested could not be found. Try refining your search, or use the navigation above to locate the post.